One Man Writing Army
If you have been living in the United States for some time and following the media, you have probably come across the name Charles John Klosterman. Klosterman is an American of German and Polish descent who has been in different sectors of the writing business for about twenty years. Along with this range of workplaces, the author also highly varies in terms of the topic of his writings.
Before his writing career started, the author worked as a journalist and art critic for a local newspaper in Ohio. He would start working as a writer only after moving to New York at twenty-two. He debuted as a senior writer as well as the occasional columnist for the music magazine Spin for four years. Klosterman then would go on to write for basically all of the major newspapers and magazines like The New York Times, The Guardian, and CQ.
Music Writing and Sports
He launched off his name as a writer partly by art criticisms in his town's local morning papers as I said above and this side-career of him would reach its peak when his magazine work was recorded as Best Music Writing by Da Capo Press. Besides this, he is also a pretty big name in sports writing thanks to his long-lasting relationship with the sports media outlet ESPN.
---
Best Chuck Klosterman Books
---
Fully Owning His Material
To kick off this article I will be giving you a small look into one of the most popular books by Chuck Klosterman titled Sex, Drugs, and Cocoa Puffs. It is a book of essays that talks about a good amount of subjects including sex, drugs, and of course, cocoa puffs. It lets us into the mind of witty and perceptive Klosterman as he explains some of the things that he had a big think about.
One of the biggest strengths of our author that we feel in this book is his ability to develop elaborate writings no matter how uninteresting of a topic it has. Not to go about our business without mentioning it, he also masterfully uses his prolonged exposure to and then-brief involvement in the popular culture of today's America that is being engulfed by postmodernism. From his knowledge of the porn industry to his barely dramatic love life, Klosterman fully owns his material.
Messy or Associated Freely
I found the book itself to be a very messy -or a writing attitude similar to free association- mixture of dialectic thinking, displaying symptoms of mild mental illnesses, and making random inappropriate jokes. Even with all of that, I still think it is brilliant. The author's nonchalant attitude which brings some highly needed honesty along with it makes it a good start in our search for the best Chuck Klosterman book.
---
Death on His Mind
Second in the article we have another one of the best selling Chuck Klosterman books that really manages to stand out with its intriguing name. Killing Yourself to Live is a story taken mostly from real-life experiences as you can guess from the title and the experiences that serve as its wells of inspiration come from a cross-country road trip that the author went on.
Before our lively author went on this road trip, he was going through some very confusing periods of his life. One of the major things bugging him was a worry he shared with almost all of humankind, death. He must have been bored of thinking about death in the same places over and over again though so he would take off on this journey to think about it while traveling through the United States with a rented ride.
A Trip of Mid-Life Crisis
In this one of his best books, Chuck Klosterman manages to create an enjoyable and thoughtful book out of what I imagine to be a major life crisis for him. A few of the stories he shares can seem moody for the sake of it or just outright absurd at first. As they keep going though, we are able to see what he saw at the time and understand why he felt the desire to share them with us in the first place.
---
Factual to Abstract
I will now give you my brief collection of opinions on the first place holder on the list of best rated Chuck Klosterman books. To give you some context as to the unusual title of the book, it is the fourth of the "Chuck Klosterman" series which consists of books containing a handful of lengthy essays by the author. This one particularly was published just three months after Killing Yourself to Live and would get its fair share of success.
There are three different sections of the book which are separated by both the attitude of the writer and the topics they talk about. These three parts are conveniently named; things that are true, things that might be true, and something that isn't true at all. The narrative slides from factual to abstract as the book progresses. While the first part talks about real people and events, the last one hits you with a story about stories but also not really.
No Footnotes in The Third Chapter… Kind of
I almost fell in love with the artistic content layout of this piece and I can clearly see why it is one of the top rated books by Chuck Klosterman. Besides the creativity of its storytelling techniques, the stories told in the book are also highly entertaining. There are also constant comments, introductions, hypotheticals, and footnotes in the book spanning almost all the way through. There are no footnotes in the third chapter though, it's only in the introduction.
---
Everybody Eats the Dinosaur
We are continuing our search for the best novels by Chuck Klosterman with another interesting piece, Eating the Dinosaur. It is another collection of essays that dances and goofs on the line of being a poorly made autobiography. The main focus of attention in the essays is the act of eating the dinosaur, obsessing over good things to the point they lose their charm then subsequently blaming them for not being as good as before.
In the book, the author is obsessed with this type of obsession himself. From what I gather he is trying to discover all the connections between the abandoned one-hit bands, discarded heroes, depression, and this obsession. He finds quite a few of them too while he contemplates the events from his past and his career journey as a writer that led him to all of these different events.
Relaxed and Content
If you want to pick up the most light-hearted piece out of this Chuck Klosterman book list, this one is probably what you are looking for. Do not get me wrong though, he is still cranking out dark jokes and bits but he is just so much more relaxed and content in this book compared to the previous one. I think the reason behind this is his success in multiple careers allowing him to live his life but who knows?
---
Only Him, Only the Best
Moving forward with our Chuck Klosterman book reviews is another one from his essay series, Chuck Klosterman X: A Highly Specific, Defiantly Incomplete History of the Early 21st Century. I suppose you have learned by now to expect something surprising from the complicated titles of Klosterman's work. The title is related to him going over some of his earlier works from the past decade. It is highly specific because it's only about him, and it's incomplete because it's just his best.
You can never really expect random articles taken from Chuck's previous work to be even somewhat consistent. As such, this book contains all kinds of writing ranging from his hot takes on sports to cultural debates and philosophical quandaries. The author's range is nothing but fascinating especially when you consider how brilliant he is in every single field. If you really think about it, there are only a handful of other writers who can compete with his portfolio.
Not Just a Re-Brand
Another important thing to point out is that this one of the best Chuck Klosterman books is not just a re-branding of his old stuff. The book includes a respectable number of introductions and footnotes which the author excels at using. Along with that, the book brings back parts of these writings that were edited out, deleted or outright unwritten at the time. It is a collection, a commentation, and a revision all at the same time.
---
Tale of Transformation
More than halfway through our search for the best Chuck Klosterman book, we will take a look at a piece that finally mentions the Rock culture that affected the author so much. Fargo Rock City is yet another memoir piece by the author that talks about his journey of entering the world of Rock. Or more accurately, falling face-first onto it.
The author lets us take a glimpse into the life of a short-haired boy living on a peaceful farm who once was him. He tells a tale of transformation that starts with the boy's bigger brother bringing a Mötley Crüe album home. The boy will experience different wonders of life through his transformation including, but not limited to getting turned on by Lita Ford.
Loves to Inspect
Chuck Klosterman is a fellow who likes to deeply inspect the factors that affected his life and the groups that he has been a part of. This is easily detectable in his other works if you pay even just a little bit of attention and this book takes an even clearer stance on that aspect. He explores what the culture of Rock meant to his generation and why it was so important.
---
Punk is not
Dead

Born

I thought we should look at some of the best Chuck Klosterman novels in the article as well. You know, just to spice things up a little. Downtown Owl is a contemporary fiction piece with a good deal of the author's cheeky humor worked into it. It is also a grim, almost depressing story that takes the matter of being normal in a society and culture into his hand.

The setting of the novel is a rather curious town in North Dakota named Owl. Their culture is mainly based on the rural lifestyle and ancestral heritage of the town. There is not much else, to quote the author himself "Disco is over, but punk never happened". They do not even have beyond base-level technology, not even cable TV.
All the Stars
My favorite aspect of this book is how fitting the author's imagination of a people without the existence of pop culture is. It gets all the stars for creativity and atmosphere which makes it the best Chuck Klosterman novel for me easily. I have to say though, he does touch on some sensitive subjects in the book like alcoholism, statutory rape, and horrible market prices.
---
Little Villain Chuck
I Wear the Black Hat is a piece that really made its name known at the time it was published and it will be the next piece in our Chuck Klosterman books ranked list. It is another crystal-clear case of the author's habit of inspecting concepts that I talked about above. And this time around, he meddles around with the concept and the stereotype of villainy.
In this contender to be his best book, Chuck Klosterman handles the "villain" stereotype from both a social and a personal perspective. He opens it by exploring the changes in his mind concerning this concept as he grew up. He recalls how he had been a big fan of Luke Skywalker like any boy his age and then respectively moved on to Han Solo and Darth Vader.
Impressively Accurate
After this, he gets into our modern-day culture and tries to draw a sketch of a part of our collective unconsciousness to maybe learn a bit more about what makes "villains" villains in our eyes. He combines fearless self-reflection with a somewhat accurate analysis of the mixed boiling pot that is our day's culture to write and published one of the best Chuck Klosterman books.
---
Species-Changing Decade
Nearing the end of our article, I will present to you the latest Chuck Klosterman book. It is a collection of essays that talks about one of the most influential decades of our near-past which is The Nineties. I want to state here that the nineties were not just a time of species-changing technological advancement but it was also a time of moral progress that even took down the great wall of Berlin.
According to the author, the nineties were a complete turning point in terms of pop culture. More people randomly watched a random episode of Seinfeld compared to the Game of Thrones he states and makes the point that it was not a big deal if you missed Seinfeld. Everyone minded their own business and it was all chill. He then suggests that at the end of the nineties, pop culture had been singularized and you were socially forced to partake in or oppose it.
His Most Through Research
Chuck Klosterman's new book which was published just this February might be the best he has ever done. He takes all of his writing experience, his treasures from the expenditures of his past, and combines them with the most thorough and well-connected research he has ever done. I think this is it for him honestly, not in a bad way of course. He reached his peak and came to the point where he can just pump out masterpieces in my opinion.
---
An Uncomfortable Thought
The last specimen of the best books by Chuck Klosterman that I will talk about in this article has the eeriest and the most disturbing title out of all of his work in my opinion. In his But What If We're Wrong book, Klosterman raises a flag for our society as well as the wider humanity including the past and the future as well.
It seems he has come to the horrifying realization that every single generation before us thought they learned all there was to learn from the past and had become as perfect as they can be as a result. This is not the horrifying part though, it is the fact that we too are a generation of the same species and mindsets. So he rightfully asks, what if we are wrong? What if our descents are going to look down on us for our mistakes?
Debates With Breaks
I should now stop fawning over the book and actually talk about it I suppose. It is a compilation of half-chattery, half-debate interviews that the author had with some brilliant creative thinkers such as Neil D. Tyson, George Saunders, and David Byrne. Together with his ingenious friends, he attempts to answer questions that we can not even ask in this time and place as a species.
---
Final Thoughts
I have read a lot of negative, page-long reviews about Chuck Klosterman before I got into his work. This usually could have been a big turn off but I gave him the benefit of the doubt just because he's still alive and it's impossible for everyone to like a not-dead man. That's most probably one of the best decisions I have made this month as he went above and beyond my expectations. Ignore everything, and give him a chance folks.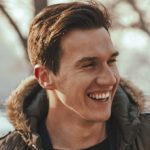 Michael is a graduate of cultural studies and history. He enjoys a good bottle of wine and (surprise, surprise) reading. As a small-town librarian, he is currently relishing the silence and peaceful atmosphere that is prevailing.