A Confusing Beginning
Chelsea Handler is a celebrity that was born in the great state of New Jersey in 1975. She is the youngest of six children belonging to a Jewish father and a German mother. She was raised Jewish and celebrated her Bat Mitzvah before discovering that her grandfather was a soldier in the German army during World War 2. At the age of 21, Handler received a DUI and had to attend a class. During this class, she told her story, which made her classmates laugh.
An Author Who Was A Comedian
This is what inspired Handler to pursue her comedy career. Since then, Handler has gone on to act in more than 20 television shows, including reality shows and talk shows. She has also produced 15 shows in her career. But what she is truly known for is her comedy. Her comedy is usually seen as belonging to either the satire, sketch, or observational comedy genres. Everyone who loves comedy knows who Chelsea Handler is.
She is easily one of the most famous female comedians in the business right now. She is also widely known as a talk show host, an actress, and a television producer. However, not many people know that Chelsea Handler is also a successful author in her own right. Let's take a look at the five best Chelsea Handler books available.
---
Best Chelsea Handler Books
---
A Collection of Stories
In this hilarious collection of stories, Chelsea Handler takes us on a trip through her life in a way that only Chelsea Handler can. You are sure to giggle a time or two as Handler tells stories revolving around her dysfunctional family, her crazy relationships, and her busy career. By the end of the book, you will be wondering how Chelsea Handler is not completely crazy; her life would certainly drive a lot of people to insanity.
However, Handler uses her skill with humor to draw her readers in and even make them wonder if they would sound that crazy if they told the stories from their own lives. In most cases, the answer is yes; and this is another realization that you will have by the end of the book. Not only does Chelsea Handler recount how she handles absurd situations. But, she does so in a way that shows that sarcasm and wit have been her first line of defense for a very long time.
One Hilarious Woman
One such story was when she pretended to be honeymooning with her father so that they would be upgraded to first class on their flight. In another section, she retells a story of how she tricked her entire third-grade class into believing that she had been cast as Goldie Hawn's daughter in an upcoming movie. A fan favorite story is the one in which Chelsea has been arrested for a DUI and her sister turns her in for using her identification card! Luckily, Chelsea managed to make some pretty good friends that day in jail.
But let's face it: we all have embarrassing or silly stories from our past. The fact that Handler can so easily relate with all of her readers through these silly stories makes us all feel a little better in knowing that we are not alone. It's important to remember that this was written by an American comedian. It is also important to remember that American comedians usually have a pretty risque sense of humor.
Proceed with Caution
In other words, do not read this book if you are easily offended by certain language or situations. Also, like most American comedians, Chelsea is nowhere near being considered "politically correct." This makes many people love her even more, but politics is always a touchy subject; read with caution.
However, if you are looking for something that is going to make you laugh and make you realize that you are not the only one with a hectic life, this is the perfect book for you. Additionally, the audiobook is done by Chelsea Handler as well, so it has an added comedian aspect. The audiobook is definitely worth a try if audiobooks are something that you enjoy.
---
A View into Chelsea Handler's Life
In another collection of hilarious and sometimes relatable stories, Chelsea Handler is back with her sarcasm and her world-famous humor. Truthfully, this book should make you feel grateful that there is not a famous comedian in your family. This is because a lot of the hilarious and mostly embarrassing stories revolve around her family. However, this top Chelsea Handler book covers so much more than familial anecdotes.
There are also stories about her sex life, her ever-growing career, and her overall crazy worldview. Then again, with stories this crazy, it is easy to see why her worldview is so out there. In this book, we can see that Chelsea Handler has always been an outspoken woman who has never been afraid of letting people know what exactly is on her mind. She clearly never lets anyone get away with anything, and is especially fond of calling her own self out on her faults and wrongdoings.
For Adults Only
Readers may have a hard time relating to Chelsea Handler in some cases, but her forthright and humorous writing style is sure to keep even the most different reader absorbed in its stories. As always, one should make sure that they are mentally prepared to listen to adult-themed stories told in adult language before opening a best-selling Chelsea Handler book. There are plenty of stories in this book that can make even the most mature adult blush, so it is definitely not suitable for children.
The Importance of a Cabbage Patch Doll
There are even times when Chelsea Handler will make you laugh at one of her perfectly placed punch lines, and you will immediately feel bad for laughing at such an inappropriate situation. One hilarious story from this book recounts when Chelsea badly wanted a Cabbage Patch doll when she was a child. She was convinced that the one that she wanted was sure to get her extra cool points on the playground.
When her parents did not get it for her, she made a presentation for them about why she should get it. You are probably thinking of a responsible PowerPoint, but that was not what young Chelsea decided to do. Instead, she presented how horribly the rest of her life would turn out to be if she never got her Cabbage Patch doll. Needless to say, she got the exact Cabbage Patch doll that she had long dreamed of.
Just Another Person
There are also stories in the book of Chelsea doing everyday things that most of us simply do not think famous people do; such as lying on the couch all day and watching movies. This book is also chock-full of photos from Chelsea Handler's past. These pictures are helpful to further imagine all of the preposterous stories that are recounted of her life throughout the book.
---
Stories about Sex
The title of this best-rated Chelsea Handler book is pretty self-explanatory. As with her other books, this is a collection of stories straight from Chelsea Handler's own life. The only difference is that these stories revolve around the theme of sex and, more specifically, one-night stands. If other top Chelsea Handler books were not made for children, this one is even less so. If you decide to listen to the audiobook version in the school pickup line, make sure to change it before the kids get in the car!
As is Chelsea's norm, the stories in this book are related in such a way that you find yourself laughing at some of the craziest situations; usually, situations that you could never imagine yourself in. However, it is Handler's commitment to honesty even though the potential embarrassment will make you love her all the more. Many people seem to shy away from the subjects that Chelsea Handler decides to write an entire book about. If that is not bravery, then who knows what it is!
Chelsea's Views on Sex
Chelsea Handler starts off by explaining that she sees one-night stands as a situation that is sometimes just plain necessary and is a social rite that we all should experience at least once. In fact, she makes it known that she prefers to have sex very soon after meeting someone since she puts so much importance on sexual attraction. The quicker she can discover what level of sexual tension exists, the less time she will have to waste actually dating these men. Plus, she makes it well known that she believes that sex is just one hundred percent fun.
No Judgment from Chelsea
Though the multitude of embarrassing stories that follows is not likely to convince many people over to her way of thinking about the subject. One such story tells about her very short fling with a Las Vegas stripper. Another story tells about a love affair with a little person. Still, another tells of a rebound one-night stand with a man who happened to be interested in leather play. Do not forget about the night spent with the cruise ship director, which Chelsea ended up almost immediately regretting.
You might be surprised how quickly the list of Chelsea's men starts to grow, but you will not mind laughing all the way through the journey. Handler also uses this book to tell how her somewhat promiscuous lifestyle has always been encouraged by her group of friends. Unfortunately, her lifestyle has also always been looked down upon by her family. Throughout the book, we can see how Chelsea chooses to maneuver through her loved ones' differing views on her lifestyle, all while remaining true to who she is.
---
A Turbulent Year
The presidency of Donald Trump was a turbulent time to be an American, no matter which side of politics you stand on. Chelsea Handler was no different. She has made it known through various outlets exactly how she feels about the ex-President. Let's just say that she feels the same way that most celebrities seem to feel about him. In this best Chelsea Handler book, and also the latest Chelsea Handler book, she describes the new level of despair that she felt about the world in general after his election results were made known.
A Journey to Self-Sufficiency
However, instead of living in that despair, she decided to step up, and step out of the privileged bubble that she had lived in for so long. She first acknowledged that there were changes to make in herself before she could expect to help anyone else. Thus, she set out on a yearlong journey of learning how to be more self-sufficient.
She learns how to clean up after her dog (all by herself!). She learns how to use a toaster! And she learned how to work remotely, which was a learning curve for us all when the time came. This was the year that she decided to start therapy, and learned a lot about herself in those long sessions. When she was satisfied with her own growth, she decided it was time to use her platform to help others as well.
Using Her Platform
She became more and more active in politics, striving to be a loud voice for those who felt they could not speak up. By the end of this crazy year, Chelsea Handler realized that she had learned a lot about herself and that the truths she had uncovered would help clear her path to the future. This book is quite different from the others on the Chelsea Handler book list. You can still expect the humor and stark truth-telling that she is so well known for.
A Different Breed of Handler
You can even still expect the adult-themed language that makes Chelsea who she is. However, this book stands out for two reasons. First, it is the best-rated Chelsea Handler book, according to the Chelsea Handler book reviews online. Second, the overall tone of this book is much more serious than what you see in her other books. She still uses humor to get her points across, but the subject matter is much more serious.
Whereas she previously made a habit of making fun of herself, this most popular Chelsea Handler book is all about growth and maturation. As is usually the case when it comes to the best Chelsea Handler books, the audiobook allows you to hear the story in her own voice. The audiobook allows you to hear the emotion in her voice as she struggles through this year of growth and realization.
---
Chelsea, as Told by Family and Friends
One of the best Chelsea Handler books ranked, Lies That Chelsea Handler Told Me is one more collection of essays from her own personal life. This collection of essays has one common theme: the fact that Chelsea Handler is a liar and cannot be trusted not to trick someone. Of course, this is all relayed in the humorous, sarcastic, and truthful way that only she can.
One thing that makes this book different from the other best Chelsea Handler books is that she is not the only contributing author to attest to her trickery. In fact, Chelsea Handler has invited friends, family, and coworkers to all write about the times that she has tricked them. Luckily, no one involved in these stories had any hard feelings toward her, otherwise, they might not have agreed to tell the world about it.
The Power of Patient Friends
Chelsea Handler seems to take pleasure in tricking people, reasoning that it is their own fault for being so gullible. Indeed, she seems to view her friends' levels of gullibility as more material to use in her comedic adventures. Once again, this was all in good fun, which means that you would not want to be friends with Chelsea Handler if you sometimes take yourself too seriously. This book speaks volumes as to her friends' level of patience and love that they have for Chelsea.
As with her other books, you will find yourself laughing out loud and wondering what in the world is wrong with Chelsea Handler. You may lose a little respect for her, but that is a risk that she is willing to take if it means that her family and friends are finally able to air their dirty laundry in the same way she has done for years. Seeing Chelsea Handler from the points of view of the people closest to her will show you new sides to her and help you feel like you know her personally.
There's More
Once you have finished all of these best Chelsea Handler books, you may be interested in reading even more about her life. Luckily, there is one more book by Chelsea Handler that you can rush to get your hands on. It is called Uganda Be Kidding Me and is a collection of stories from Chelsea's various vacations around the world, as well as the shenanigans that take place while she is on vacation. It is also a relatively new Chelsea Handler book.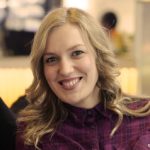 Alissa is an avid reader, blogger, and wannabe writer. (She's a much better cook than a writer actually). Alissa is married, has one human, one feline, and two canine kids. She always looks a mess and never meets a deadline.