Bio
Donald John Trump was born on the 14th of June 1946, in Jamaica Hospital Medical Center, New York, United States of America. Donald is the forty-fifth and current president of the United States.
Prior to entering into the sphere of politics, Donald was a businessman and a very active television personality. Donald grew up in Queens, which is a borough of New York City. He acquired his bachelor's degree in economics from the Wharton School of the University of Pennsylvania.
---
Best Donald Trump Books
---
Business
Donald J. Trump began his business endeavors after he received a small loan of one million US dollars from his father, Frederick Christ Trump. As of 2020, Donald has amassed approximately 3.1 Billion US dollars. Donald has been married on three separate occasions.
The foremost being with Ivanka Trump, from 1977 to 1992, then to Marla Maples, from 1993 to 1999, and finally to Melania Trump from 2005 and the couple are still going strong.
Prominent Figure
Being amongst the most prominent figures in modern USA, the most eminent political figures of all of modern time, Donald is quite the enchanting individual. As such, many a book has been written for the billionaire. What we'll concern ourselves with, today, will be what the best Donald Trump books are.
---
Inside Look
Written by Peter Baker and Susan Glasser, this is the best book to read if you're wanting the inside details about Donald Trump's run as President of the United States. It covers the four years in which he was in charge of America. The authors make it a point not to miss a single thing.
They cover everything, from the chaos when he was first elected, Trump's war with Washington during his run as president, and the violent ending when everything came to a head. Baker and Glasser argue that Trump was more than just the controversies that surrounding him; he actually spent those four years learning to become a leader from the foreign autocrats that he admired.
Behind The Scenes
The behind the scenes scoops and stories in this latest book about Donald Trump are unmatched, revealing how close we actually got to starting a nuclear war with North Korea, whether Trump did actually ask Japan's prime minister to nominate him for a Nobel Prize, and all the cabinet members that had a resignation pact. But there is also so much more.
We get to look at the moral choices of those who justified continuing to work under Trump and reveals the stories of those who have never shared them until now. I really enjoyed reading this one, because it wasn't all just serious situations – some of them played out so comical that I couldn't help but laugh.
---
Final Year
If you want to know the story behind Donald Trump's chaotic final year in the White House, then this is a book you will want to add to your list. Carol Leonnig and Philip Rucker are Pulitzer Prize winning reporters and highly accredited authors, so who better to tell this story than them?
We all know how disastrous 2020 was; with the pandemic hitting and the entire world in a blind panic, you can only just imagine what was going on in the Oval Office. We get to see what was really going on around the president that year, with the government failing to contain Covid19 and over half a million Americans dying.
Sabotage
The main focus of this novel is the key players that were surrounding the Trump – his senior advisors, the doctors, family members, and doctors. Leonnig and Rucker do not hold back on their forensic look into why Trump (and everyone around him) continually put their personal gain ahead of the well-being of the citizens of America. The sources they have spare no detail, and even go into the killing of George Floyd and how Trump wanted to handle the protests.
This is more than a book. It is a novel that does its best to share the story of how the country was sabotaged by Donald Trump in every way possible – politically, economically, and medically. What is revealed here will be shared and studied by historians and citizens alike, for years to come.
---
Inside The Mind Of Trump
This new book from Bob Woodward, written during Donald Trump's final year as POTUS, pulls back the curtains like never before. New details are revealed about not only the earlier decisions regarding national security, but also economic disaster and racial unrest.
You can trust that Woodward is not just writing a hit piece, because even Trump himself has publicly stated that Woodward interviewed him. What we didn't know – until now – is that Trump gave Woodward a look inside his mind. Rage covers the critical key decisions that were made in a chaotic year.
Insider Access Like Never Before
This book shows us how Trump made a lot of his decisions to the crises in 2020 based on his instincts and habits, leaning on the style of leadership that he developed in his first three years as president. Woodward doesn't only use his interviews with Trump, but also those he did with firsthand witnesses. There are notes, diaries, emails, and much more that reveals things you wouldn't believe.
It's difficult to really get inside the mind of someone like Donald Trump, but I think out of everyone, Woodward managed to do it the best with this book. How he got access to personal letters between Trump and Kim Jong Un will remain a mystery, but wow, it makes for some good – and spicy – reading! This is definitely something you will want to read before the next election.
---
How It Starts
Another book about ex-POTUS, Donald Trump, this time from best-selling author Maggie Haberman. She is a Pulitzer Prize-winning New York Times reporter who has covered Trump's presidency like no other journalist before her. She starts with his rise in New York to his life post-presidency, and the possible comeback that he seems to be gearing up for.
Haberman goes into the phenomenon that is Donald Trump, using her sources from the hundreds of interviews that she has conducted over the years. She paints Trump as the complicated and contradictory figure that he is, a man capable of kindness yet relying on casual cruelty when it suits him and his goals.
Underestimated
Haberman shows us how Trump is smarter than people give him credit for. He is also more calculating than even those around him realize. There are many words that can be used to describe Trump: vindictive, lonely, menacing, insecure. He is all these things, but he is also a man who embedded himself in pop culture over the years, gaining the support he needed to be able to run for the role of president.
I found this to be such an interesting read, and it is definitely my top pick when it comes to books that shows the rise of Trump, the transactional relationships he fostered, and how he pushed democracy to the brink. It's fascinating to see how Trump surrounded himself with exactly the right people to get the highest office in the world.
---
The Man Behind The Man
The fact that so many government officials tried to prevent this book from seeing the light of day should be all the motivation you need to actually read it. it's one of the best rated books about Donald Trump, but it goes beyond him – the main focus is Trump's former personal advisor and attorney, the man behind the scenes.
Trump's reign as POTUS has been considered by many as the political horror story of the century, and he had his own personal "fixer", a man who was an active participant in the inner workings of Trump. And it all comes from the man himself: Michael Cohen. Who better to share all the scandalous secrets than the who was witness to it all, firsthand?
The Truth Comes Out
Cohen was involved in quite literally everything; Trump's business, his political campaign, and his presidential administration. The things that are revealed are entirely new, having never been shared before until now. Only someone who worked for Trump for the decades that Cohen did could have the information that he does. He reveals Trump's racist rants against political figures such as Nelson Mandela, former President Barack Obama, and black people in general.
There is too much revealed in this book to try and write it all in this review, so just trust me when I say that you definitely want to read this highly ranked book about Donald Trump. The truth will always come out and believe me when I tell you that the things you read will leave you shocked.
---
Never Seen Before
It should be no surprise that one of the most popular books about Donald Trump would be written by none other than a former FBI Director. In this book, James Comey shares details that have never before seen the light of day. We get to read about the high stakes experiences that Comey went through in the past two decades.
Comey was appointed as the Director of the FBI by President Barack Obama, a role which lasted from 2013-2017. He shares his experiences from over the years and everything that he was witness to, like what good and ethical leadership looks like within the American government.
The Links In-between
Comey has many years under his belt working for the government in different capacities. He served as a U.S. attorney, working with President George W. Bush. He even prosecuted the Mafia and Martha Stewart, while also helping change policies on torture and electronic surveillance. But most interestingly (and the reason we are all here), Comey writes about the ties between Trump's campaign and Russia.
This book is a real eye opener, and what you read here will leave you shocked. It is no wonder that it has become one of the best rated books about Donald Trump – even though it is about so much more than him! whatever your politics, this is most certainly a book that everyone should read.
---
First-Hand Accounts
Another best book about Donald Trump from Philip Rucker and Carol Leonnig, this time focused mainly on his first term as President of the United States. Drawing together three years' worth of reporting on and interviewing some of the most important members of Trump's administration, they bring us the insider narrative of the chaos to come.
With over two hundred sources and first-hand witness accounts, Rucker and Leonnig dive inside some of Trump's most controversial moments as president. They share what it was like inside the White House during that time, from the aides being pressured to lie, the lawyers having to clean up disasters, and staffers who lost their careers.
Driving Force
What we see is that Trump's administration was one driven by paranoia and self-administration. They show Trump in his most raw form, showing his unhinged decisions and incompetence that left his officials in shock and foreign leaders stunned. There's dinner with Kim Jong Un, calls with Vladimir Putin, and hostility towards Theresa May in a manner so intense it left her aides shaken.
The biggest takeaway for me while reading this was how Trump pushed loyalty above all else – but to him and not to the country. There are so many things revealed in here, some which you may already know, but others that will completely blow your mind. You also begin to realize that the problem was bigger than just Trump, it's also the people around him that enabled him.
---
Dense Story
David Cay Johnston's book The Making of Donald Trump was published in the year of 2016. While the book is a little under three-hundred pages in length, what the pages entail is a singularly dense story of the famous billionaire.
David Cay Johnston is a person with quite a lot of knowledge about Donald. For the better part of more than thirty years, Johnston has been following and studying Donald, even in the years prior to modern digitalization.
Atlantic City 1987
With material and content to write about in excess, Johnston's book is as insightful to the enigma as anyone can ever hope. The two met, for the first time, in Atlantic City in 1987, during the casino period of Trump's life.
The book covers an astonishingly long portion of the career of Trump. Johnston reveals what the whole story about the quiet boy from a small section of Queens, New York. The way that Johnston sets the book up, it leaves no doubt about how the boy would one day become the distinctly complex public figure of today. In spite of how famous and how entrancing the person might be, his career has been subject to plentiful controversies, too.
Entire Life Covered
We go from the very start with the fortune of Donald's family and all the way up to the business empire that Donald has accumulated and created throughout the especially lengthy career that has had.
We see how his education went, his early career and everything in between until we got to the especially intriguing figure of today. Johnston's is truly one of the best Donald Trump books, to date.
---
The Frivolous Side
No one word can justly be attributed to the persona of Trump quite as his own innate lightheartedness. As such, this book is, perhaps, the best Donald Trump books just because no other book can capture the frivolous side of Trump as adequately as this one has.
Published in 2017, The Beautiful Poetry of Donald Trump was penned by author Rob Sears. Rob saw that there must be a certain, even if odd, artistry intrinsic to Trump. Having ascertained this, he took a large number of the lines the president has either spoken or written over the years.
Shorter Poems
The words clipped straight out of the fingers or mouth of Trump were thus rearranged in an interesting manner so as to make up these generally shorter poems. Seeing as the poems actually are quite fascinating in their own right, we can deduce that Trump certainly has a higher aspect about him, one poetic and artistic, at the same time.
The verses just waiting to gain wings and dazzle the world with their exquisiteness were simply lying in plain sight in the seemingly curt, serious tweets and interviews of the billionaire.
Super Charming
Topics range from the very nature of truthfulness and honesty, all the way to the thoughts Trump has on Lord Sugar. Rarely is any book even half as charming as this one is, but coupled with the fact that it is about the president of the USA, it achieves feats hitherto thought impossible.
---
Legal Point of View
Neal Katyal and Sam Koppelman's book Impeach: The Case Against Donald Trump was published in 2019.
The book puts everything that occurred during the time of Trump's presidency into the most proper historical and legal context. The authors clarify the often discussed and sometimes overblown 'high crimes and misdemeanors' section that is present in the US constitution.
Various Sections
This section is important as it is slated to enable grounds for eventual impeachment. The crimes aren't clearly expressed or explained in the laws and regulations, but they certainly center around the abuse of the trust of the public. This aspect is certainly the one happening.
The book even possesses a separate question and answer section for the most frequent questions that might irk the minds of readers and citizens, alike. Upon the reading, one will be positively astounded at how recent the information presented is. One might even come to the conclusion that changes and alterations might have occurred even until the final hour before publication.
Readability
An aspect that doesn't get quite the appropriate level of attention when speaking of laws, regulations, impeachments, and the like, is the readability for the average person. The quintessential layman doesn't understand every legal term thrown around, but Neal and Sam write the book so as to make it accessible to anyone interested in the topic.
As such, we have no doubt that the book is amongst, or even on the clear top of, the best Donald Trump books.
---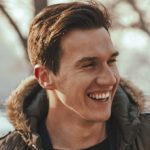 Michael is a graduate of cultural studies and history. He enjoys a good bottle of wine and (surprise, surprise) reading. As a small-town librarian, he is currently relishing the silence and peaceful atmosphere that is prevailing.