---
Best Poetry Books for Beginners
---
Deeply Personal
There is something deeply personal about the type of poetry you need when you are beginning to explore this genre. Just because you are a beginner does not mean that you have to start with childish rhyme. Here is a collection of beautiful, yet simple poetry collections that do not require anything more than an open heart.
It is necessary to guide people to the most popular poetry books for beginners because it can be difficult to know where to begin. Some might even feel intimidated or believe that no-one out there could understand what you are going through. I have news for you! We have compiled a shortlist of poetry books that are amongst the best poetry books for beginners. Take a little look!
---
Thoroughly Modern Poet
Lang Leav's family left Cambodia during the Khmer Rouge regime. Leav was born in Australia in September 1983. Her reputation as a poet stems from her outstanding Instagram posts, and she is now a global sensation. She is renowned for her thoughts and poems about finding your identity, relationships, and love in the modern world, and her works are considered to be good poems for beginners.
The Universe of Us
If you are wondering where to start with poetry, then Lang Leav's poetry collection called The Universe is just the book for you! While the central theme concerns celestial matter, this poetry collection is more about an individual universe.
She writes eloquently about the hopelessness of loss, overcoming hurt, and finding love. This is simple poetry that explains how we are all connected and the dreams and dramas we share.
Skillful, Sensitive, and Insightful
We have come to expect poetry with flair and skill from Lang Leav, and with The Universe of Us, she does not disappoint. This collection of poetry is particularly aimed at young adults, and they are perfect poems for beginners. It is a great poetry collection to read alone or discuss in a group.
---
Longing and Despair
For any young gay person reaching out for poetry that identifies your deepest longing, then Crush is one of the best-rated poetry books for beginners. Richard Silken's poetry is like a punch to the stomach and is full of imagery that goes from gentle longing to fiercely savage.
Crush is not about mincing your words. As the title proclaims, it is about grasping and squeezing every bit of emotion from a uniquely queer perspective. The bleak lines of poetry are astoundingly powerful for a new poet.
Words Like…
"You know how to ride a dirt bike, and you know how to do long division, and you know that a boy who likes boys is a dead boy, unless he keeps his mouth shut, which is what you didn't do, because you are weak and hollow and it doesn't matter anymore,…"
Hauntin'
Richard Siken's poetry can transform everyone into lovers of poetry and lovers of love. As you read Crush, be prepared to feel exposed, embraced, and completely blown away by Siken's Crush which is one of the best books of poetry for beginners.
---
No Fly Zone
"You lie there kicking like a baby, waiting for God himself
To lift you past the rungs of your crib. What
Would your life say if it could talk?"
from "No Fly Zone"
You are meant to have images of David Bowie's Life on Mars song echoing in your mind as you read this collection of poetry by Tracy Smith. This is a great introduction to poetry for beginners.
Grief and Deep Space
From the depths of despair over the death of her father, Smith looks to the stars for comfort and answers. Her connection with deep space comes from the fact that her father was a scientist who worked on the Hubble telescope. Outer space is her metaphor for the unknown place her father has gone to, as well as her hope that he is still out there somewhere.
Feet Planted on the Ground
Although there are some deeply philosophical poems in this collection, it is listed with the good poetry books for beginners because of the theme that is easy for everyone to identify with. Smith reminds us that it is okay to look to the stars, but also ensures that we remember that we exist on Earth.
---
Comic Verse for Kids
Shel Silverstein is a funny poet who has written many hilarious poetry books for children. Where the Sidewalk Ends is an excellent example of the best books to introduce poetry because it will appeal to people of all ages.
Funny, Yet Profound
Where the Sidewalk Ends is an engaging collection of poems that are quirky and entertaining. Some of the poems are a cautionary tale, and it is the layering in the poems that makes them so interesting.
World of Adventure
Silverstein's drawings add to the humor of the book. They are presented in a cartoon style using simple black ink and add a playful feeling to the poetry. Silverstein's view on the world is real and stirring. We are made aware that there is beauty and sadness all along the path.
He invites the reader to explore beyond the restrictions of society and embrace what nature and our imaginations have to offer. Whether you are a child or an adult who is just beginning to enjoy poetry, you will love this inspirational poetry collection.
---
Raw Honesty
For anyone looking for a collection of poems to read for beginners, Milk and Honey by Rupi Kaur is just the book to curl up with and immerse yourself.
Wretched Life
Rupi has suffered physical abuse, degradation, and loss in her life. But she has not allowed this to imprison her or bring her down. She is inspirational in the way she manages to find hope and faith in spite of what she has been through.
The four sections of this book highlight different aspects of her life and thoughts. The poems are not long or complex, but they are honest. The line drawings that accompany some of the poetry underline the ideas of suffering in the poems.
Beginners Poetry for Women
Milk and Honey can be read in one sitting or dipped in and out of. It is one of the best out of good poetry books for beginners adults.
---
Breath of Fresh Air
Another outstanding poetry book by the amazing Rupi Kaur. The Sun and Her Flowers is like a breath of fresh air after a particularly grueling day. The Sun and Her Flowers will give you plenty to think about.
Exploring Difficult Topics
The book is divided into four different parts. The poems cover difficult topics like sexual abuse, growing up as a migrant, and experiencing emancipation as a woman. There is a mix of themes and the topics do not follow any particular pattern, however it all comes together perfectly in the end. You will experience a range of emotions as you read this book. Empathy, overwhelming sadness, nostalgia, and joy.
Perfect for Beginners
Rupi's precise use of language makes her book accessible to readers of all levels, and these best poems for beginners will have you hooked from the word go.
---
Astounding Vulnerability
Ocean Vuong writes poetry with urgency and delicacy that is astounding. He deals with themes that are the hardest to write about, but he is a courageous and candid poet.
He was born in Saigon and later moved to a refugee camp in the Philippines. Eventually, his family moved to Connecticut, USA. Ocean is the first literate person in his family, and he has used his knowledge to become an outstanding poet. His inspirational work is included in the top poetry books for beginners.
Vietnamese Touch
As you read his profound words, you uncover more and more to admire. His writing is inspired by the Vietnamese tradition of reciting poetry, and that aspect comes through with a timeless voice about stars, petals, fire, and life.
As a young gay man, Vuong's poems are filled with longing and fraught with angst. Night Sky With Exit Wounds is a must-read for anyone with a sensitive soul. Amazing publication for anyone looking for the best books for learning about poetry.
---
Nature-Loving Poet
This Pulitzer prize-winning poet Mary Oliver has spent her life writing poems about her greatest love – all living things.
Devotions is a celebrated anthology that is beautifully crafted and an excellent example of English poems for beginners. Student and poetry lovers have been studying and enjoying her works for more than fifty years. She shares her passion for the natural world with us in a simple, yet meaningful way.
Lover of All Living Things
The 200 poems in this collection reveal her healing journey from sorrow and devastation to a new hopeful perspective. She became aware of the health benefits of spending time observing the seemingly tiny and trivial things in nature that many of us overlook.
Still Relevant Today
Although her style is uncomplicated, she asks demanding and thought-provoking questions of her readers. Take time out in nature with this one of the best poetry books for starters, and let her poems be an antidote to the craziness of the world around us.
---
Brutal and Heartfelt
This is an astounding and empowering book of poetry by Amanda Lovelace. Even readers who are not a fan of poetry say that they have devoured it in one sitting! It deserves to be one of the best-selling poetry books for beginners.
Fairy-Tale Quality
Amanda Lovelace has produced something authentic and special with this anthology of poems. It has a fairy-tale feel to it, with profoundly magical descriptions. There is nothing clichéd about her use of metaphors and imagery, and they will definitely have an impact on your emotions.
Touching
Princesses don't need saving is unashamedly about empowerment, and discovering self-worth. It is about telling yourself that it's okay to not be okay when the going is tough.
This collection is recommended for anyone who wants to begin to enjoy poetry. In fact, it is a book for everyone who needs to hear that call of empowerment, no matter what their gender. One of the best books on understanding poetry.
---
Simple Precision
The last entry in our poetry book for beginners reviews is Teaching My Mother How to Give Birth. Words cannot explain how beautifully intense, painful, and totally brilliant Teaching My Mother How to Give Birth is. This incredible collection of poems speaks of so many sensitive issues with awesome precision.
Deeply Moving
Even if you have not experienced the horrors of this young woman's life, you will find something in her words that you can relate to. She talks about being far from her birthplace and the grief she has experienced as a woman. It is an incredible and insightful collection of poems. It is one of the best poetry books for new readers and comes highly recommended.
Brave, Yet Unoffending
Considering the restraints that are placed on her by her religion, Warsan has found a way to give us all a glimpse into a hidden world with her simple eloquence.
---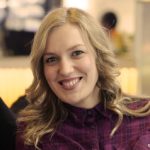 Alissa is an avid reader, blogger, and wannabe writer. (She's a much better cook than a writer actually). Alissa is married, has one human, one feline, and two canine kids. She always looks a mess and never meets a deadline.