---
Best Poetry Books for Young Adults
---
Real and Relatable
Poetry for young adults needs to be relatable and real. This collection of the best poetry books for young adults has all that and more. All the issues, teenage angst, and absolute wonder of discovering the world is here in these collections. All of them are brilliant as discussion books or can be recommended to young adults who are feeling a little bewildered by it all.
---
A Poetic Tale
In her debut book Elizabeth Acevedo, we meet The Poet X who has a powerful voice. This young woman uses words to fight adversity and prejudice. Between the covers of this book, you will discover one of the best books of poetry for young adults.
Who Is the Poet X?
Growing up in Harlem is difficult at the best of times. But, if you are an attractive Afro-Latina girl, it is ten times worse. Xiomara Batista is just fifteen when she discovers what it is like to get unwanted attention from men.
She is the daughter of immigrants from the Dominican Republic and has classical seductive Latin looks. But Xiomara does not feel blessed. She feels angry, and she defends herself with her fists. When that fails, uses her poetry and achieves her goal more desirably.
Same Issues – Different Place
The Poet X is not unique in dealing with problems in adolescence. She has a dysfunctional family and parents who are bound in their religious beliefs. Xiomara has her work cut out to achieve self-acceptance and love. Eventually, her poetry gives her both.
When she is forced by her parents to make a choice, she decides to skip her Catholic confirmation classes to attend the slam poetry club. The Poet X is one of the award-winning poetry books for young adults and is relevant to young women who are facing the same issues no matter where they are in the world.
---
Teen Gun Violence
For anyone concerned about teenage gun violence, this epic tale will chill you to the bone. Long Way Down is an example of good poetry books for young adults as it is creatively structured and contemporary.
Long Elevator Ride
The ride in an elevator is the vehicle that the poet uses to structure the tale. We enter the mind of a young man as he travels downwards in the lift, all the while trying to decide whether to use the gun in his pocket or not.
An Inner Struggle
Following the murder of his brother, the young man is trying to decide whether he should avenge the death. The structure of the poem follows the downward journey of the elevator, and although it is succinct, it will fill you with awe and dismay.
As the elevator descends, it stops at different floors where the young man meets various characters connected with the story. We are left wondering whether one of them is the murderer.
A Cautionary Tale
Long Way Down is an ideal book for a high school class as it is an example of the best poetry books for teens. It has an aggressive staccato style, which will hook the readers, and could also be called a cautionary tale and a great piece of African American poetry.
---
Identity Crisis
The Black Flamingo by Dean Atta is one of the top poetry books for young adults because it deals with an identity crisis that many teenagers suffer. Being a mixed-race teenage boy comes with its own particular set of problems, but then add being gay into the mix, and you have the recipe for some deep angst.a
Despite having a best friend to confide in and a supportive family, Michael did not have an easy time. Through his poetry, he tells the story of how he bravely overcame prejudice and found his identity when he accepted his uniqueness.
Big Pink Feathers
While he was at university in London, Michael decided to make a bold statement, and rather than avoid attention, he decided to embrace it. He became a flamboyant drag artist, and he used his gentle, well-spoken voice to deliver his spoken word performances.
His outrageous outfits do not detract from the emotional and nuanced rhythms of his poetry, and his debut anthology is one of the best LGBTQ poetry books for young adults. His work is exceptional and inspirational.
---
Taboo Topic
Laurie Halse Anderson is a best-selling author because she is not afraid to discuss difficult or taboo subjects. In her biographical poetry collection, she fights on behalf of those who have suffered sexual assault. Shout is unreservedly considered to be one of the best books of poetry for teenagers.
Rant in Free Verse
Anderson writes descriptively about her thoughts on the subject and bravely shares poignant stories from her past. The title, Shout, also symbolizes her call to arms to others who have suffered, or who want to protect others from sexual assault.
Criticism for a Society
Shout is an uncompromising attack against society for doing little or nothing to end this disgraceful practice. Anderson finds it unconscionable that sexual attacks are still tolerated in the 21st century and with her poetry, she wants to ensure that everyone gets the message.
It is her way of encouraging those who have suffered to stand up and call out those who think that they have gotten away with their evil deeds. Shout is amongst the best motivational poetry books for young adults.
---
Macabre and Disturbing
Tim Burton is famous for his malevolent type of humor as seen in his films (Batman, The Nightmare Before Christmas, Edward Scissorhands). He has now turned his hand to writing unnerving stories in verse, with an eerie twist, and has created one of the most popular poetry books for teens.
Aimed at Mature Young Adults
Although The Melancholy Death of Oyster Boy and Other Stories has some underlying humor, it is overall a very distressing book of poetry. It is considered to be one of the top in our best-rated poetry books for young adults review because it contains themes that are perfect for discussion with young people.
This is a poetry book about the violence that is perpetrated against children. Burton, the famous American film director depicts undervalued children who are unloved and discarded by the society they live in.
Not for the Fainthearted
You will understand what I mean when you read The Boy With Nails in His Eyes, Roy, the Toxic Boy, The Girl With Many Eyes (You get really wet/When she breaks down and cries), or Brie Boy (The other children never let Brie Boy play…but at least he went well with a nice Chardonnay).
His simple illustrations have been created using pen, ink, watercolors, and crayon. They highlight the feelings of tragedy presented by these macabre children. The Melancholy Death of Oyster Boy & Other Stories is a poetry book that requires a particular type of audience, and it is not for the fainthearted! One of the best books on poetry for teens!
---
Teebs
Tommy Pico is a superb, witty writer and in his debut anthology reflects all his brilliance. We meet his alter ego, Teebs, who is a young queer guy who arrives in New York City from a reservation in California.
Unique Text Message Format
The words that Teeb's uses in this long text message/poem epitomize who he is. With Internet slang, emoticons, snatches of lyrics from popular songs, and his stream of consciousness, Teeb entertains and delights us. Teebs has a motley bunch of lovers with hilarious nicknames such as Big-Arms-Ugly-Face and Pompadour.
"Museless, I'm useless."
However, the love of his life is Muse, an artist who is arrogant and aloof. Teebs describes how loving Muse makes him feel with the words "whose/ even slight squint bursts/ me into high July." Irl is illuminating and relatable in the smartphone era.
The hilarious lines of this poetry contain the underlying pain that Teebs experiences due to the discrimination against him for being gay and NDN (Native American).
---
Complex and Thought-Provoking
Impulse is a collection of poetry by Ellen Hopkins. It is the story of three teenagers who go on a journey as part of a mental health program. It is one of the best poetry books for teenagers, as well as one of the best books written by Ellen Hopkins.
The Blade, the Pills, or the Gun?
The story is told from three different views – one for each person and their reasons for attempting suicide. There is Connor, who is a rich kid who wants to escape parental pressure, and Toni, who has suffered abuse.
The third character is Vanessa, a young woman with mental health problems that include self-harm. As the story progresses, the three teenagers find themselves bonding, with a love triangle forming to complicate matters. Impulse gives young adults a glimpse into the minds of other teenagers, as well as some insight into the going's-on inside a mental hospital.
Sadly Relatable
The clever use of poetry to structure the story and the frank descriptions of the dysfunctional characters makes this a fascinating read. It is ranked, by teens, as among the most popular poetry books for young adults.
---
Poems About Self-Discovery
Fans of Nikita Gill will be excited about her new collection of poetry called Wild Embers. If you are looking for good poetry books for teens, this is one of the poetry books for young adults ranked as the top, especially for those who need to embrace self-love and find healing. It is amongst the must-read poetry books for teens, especially young women who will find their voice amongst this powerful poetry.
"You cannot burn away
What has always been aflame"
Discovering Real You
The theme of Wild Embers is essentially a collection of lessons on how to discover the real you. There are poems about the fire that is burning deep down inside each one of us. It also explores the ideas of accepting yourself and your unique beauty. Finally, there is a stirring message about sexual abuse and the need to allow yourself to heal and become whole again.
Forcefully Feminist
Nikita Gill is unashamedly feminist in her views. She is calling for a revolution against sexual exploitation and for women to become empowered. Her poems have beautiful metaphors, and her adaptation of fairy tales into lessons for life makes this a truly original poetry collection.
---
Musings of an Adolescent Girl
Jessie is a unique, yet typical teenage girl whose voice is heard through the poetry of John Grandits. Blue Lipstick is a collection of comical, but totally relatable young adult poetry. Jessie has to endure the irritation of a younger brother, Robert, as well as navigate the difficult waters of adolescence.
With wit and sarcasm, she describes the horror of accidentally dying her hair blue, the misery of school, and the inability of parents to understand anything about her life. One of the best poetry books for middle school.
World Through Her Eyes
We see the world in high density through the eyes of Jessie. For example, in The Bowling Party, we get to see her feeble attempts with the words "a gutter ball, a fader, a feeble dribble and a strike in the neighboring alley". In Go Look in the Mirror! the poet writes the words as if they appear backward in the mirror, set against a blue background.
And so the reader ventures forth with Jessie through all the mayhem that you would expect in the teen years. Discovering boys, finding out the truth about friendship, and all the other aspects that lead to adolescent angst.
Creative, Disrespectful, Enticing
Blue Lipstick has a good-humored feel and a fun structure which make it one of the best teen poetry books.
---
Who Is Lang Leav?
Lang Leav was born in Australia on the 9th of September, 1983. Her family were refugees who had fled the Khmer Rouge Regime. Her popularity as a poet grew from her Instagram posts, and she is now an internationally recognized author. She is renowned for her thoughts and poems about finding your identity, relationships, and love.
The Universe of Us
If you have a fascination for the universe and its workings, then Lang Leav's poetry collection called The Universe is just the book for you! While referencing celestial matter, this poetry collection is more about your individual universe and the hopelessness of loss, overcoming hurt, and finding love. It is about the way we are all connected and the dreams and dramas we share. You can learn more about this collection of poems here.
Skillful, Sensitive and Insightful
We have come to expect poetry with flair and skill from Lang Leav, and with The Universe of Us, she does not disappoint. In the poetry section of the bookshop, The Universe of Us will definitely be amongst the best YA poetry books. It is a great poetry collection to read alone or discuss in a group.
---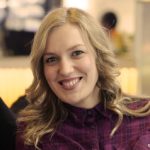 Alissa is an avid reader, blogger, and wannabe writer. (She's a much better cook than a writer actually). Alissa is married, has one human, one feline, and two canine kids. She always looks a mess and never meets a deadline.