---
Best Children's Poetry Books
---
So Much More
Many people think that children's poetry is simply silly ideas written in rhyme. For the developing brain of the child, it is so much more. Rhythmical words and phrasing are the building blocks of learning to speak, then read, and finally being able to write.
The importance of reading poetry to children should never be underestimated, and when in doubt, buy them one of these best children's poetry books ever for any occasion.
---
Hilarious Poetry for Kids
Where the Sidewalk Ends is a glorious poetry collection by the famous Shel Silverstein. He is an outstanding author/illustrator, and this anthology is among the best poetry books for kids.
Funny, Clever, and Profound
These poems are whimsical and highly entertaining. Shel knows how to use words for the best effect and his structure and rhyming add to the joy of reading them. Shel makes some of the poems into cautionary tales, which gives parents an ideal opportunity to talk about issues that young people face.
Illustrations That Amuse
Silverstein is an accomplished artist, and his drawings add an extra level of humor to his poems. The cartoon style is simple but effective. That is what makes this one of the best children's' poetry picture books.
Explore the World Beyond the Sidewalk
These poems by Silverstein are full of life. We can explore beyond the ordinary, and venture into all that the world has to offer. His profound thoughts will linger on your mind, and fill you with hope and sadness. An inspirational collection of children's verse.
---
Time of Innocence
A Child's Garden of Verses by Robert Louis Stevenson has delighted children for generations. You and your children will be enthralled by the gracious and old-fashioned style of this wonderful poetry. This great storyteller has created one of the best children's poetry books of all time!
The simple pleasures of childhood are captured in this collection of sixty-six poems. As you read them, you will be transported back to a time when the world seemed fresh and new.
Remembering the Past
Tasha Tudor has understood the poet's intention and her delightful watercolor paintings depict the scenes that he is describing. Bursting with the freshness of the beauty of nature, and a reminder of simpler times, these drawings support the text perfectly.
From the nursery to the classroom, this collection of poetry deserves a place on any bookshelf. A Child's Garden of Verses is the perfect introduction to poetry for children and will be a source of inspiration for children of all ages.
---
Another Hilarious Collection
Another masterpiece by the talented Shel Silverstein! A Light in the Attic is an example of the best poetry books for children, and it is a book that will delight readers from the cradle to the rocking chair.
"Last night while I lay thinking here
Some Whatifs crawled inside my ear
And pranced and partied all night long
And sang their same old Whatif song:
Whatif I flunk that test?
Whatif green hair grows on my chest?
Whatif nobody likes me?
Whatif a bolt of lightning strikes me?…"
Loveable
We can all relate to the worries expressed in the Whatif poem. Readers will love the characters portrayed in the poems, such as Backward Bill, Sour Face Ann, the Meehoo with an Exactlywatt, and the Polar Bear in the Frigidaire.
Do you fancy a chat with Broiled Face? Or would you like to know what will happen if Somebody Steals Your Knees? Other funny poem titles include: Quick-Digesting Gink, a Mountain snores and They Put a Brassiere on the Camel.
A Must-Have Poetry Book!
If you and your child have enjoyed other poetry collections by Shel Silverstein, then you will not be disappointed if you buy this one! It is one of the best-loved children's poetry books of all time.
---
A Classic Collection
Collectors of the best-selling children's poetry books will love The Random House Book of Poetry for Children. Jack Prelutsky has chosen the funniest and most enlightening poems to be included in this anthology, and the illustrations of Arnold Lobel are a delight.
Poems for Everyone
The poems comprise the most loved classic poems from days gone by, as well as a selection of hilarious, sharp modern poems that kids will want to commit to memory. There is something for every taste and interest, as well as over four hundred illustrations that are worth spending time over and give the book a lively appearance.
Great Teaching Resource
Reviews by parent's state that this is a rich and full anthology, and it could be a wonderful resource for the classroom teacher. It is a classic collection that children will be able to refer to for years to come. The 572 poems will appeal to a wide range of age groups.
---
Laugh Your Socks Off!
Jack Prelutsky presents us will a collection of poems that have come from his wild imagination, and they will have you in stitches all the way through. The New Kid on the Block has poems about unusual creatures and larger-than-life characters and illustrations that will have kids laughing out loud! One of the best epic poetry children's books!
Full of Absolute Nonsense
You will be obliged to suspend logic as you read poems about jellyfish stew, a bouncing mouse, a ridiculous dog, and a boneless chicken. There are poems with silly wordplay like "Why you shouldn't argue with a shark", and "An invitation to a dragon's birthday party".
Kids just love all the silliness, and this is one of the best books of children's poetry because they will demand it time and time again. It is impossible to tire of the outrageous ideas and words that make up these Jack Prelutsky poems.
Super Funny
It is probably a little too lively for bedtime reading, but teachers could have a whale of a time getting kids hooked on poetry and even using it for kids to model writing their own wacky poetry. The New Kid on the Block is one of the top funny poetry books for kids.
---
Forever Young
Revolting Rhymes never get old, no matter how many times you read them. They have become Roald Dahl classics, and I have yet to meet a child who does not absolutely adore them. They are always listed as one of the best short poetry books for kids out of the most popular children's poetry books by children and adults!
Wicked Sense of Humor
Roald Dahl used his incredible imagination and wit to re-write fairy tales and nursery rhymes in a way that delights, disgusts, and terrifies children in equal measure. Published in 1982, Dahl commissioned the inimitable Quentin Blake to illustrate his Revolting Rhymes. As his debut collection of comic verse for children, it remains unequaled in this genre.
Familiar Tales With a Twist
Dahl took six well-known stories and added a macabre twist to each one. Just when children think they know how the stories go, he pulls the rug out and leaves them amused, but horrified at the same time. It is one of the best short poetry books for kids. The Revolting Rhymes with the "Dahl Twist" are:
Cinderella
Jack and the Beanstalk
Snow White and the Seven Dwarfs
Goldilocks and the Three Bears
Little Red Riding Hood and the Wolf
The Three Little Pigs

---
For Budding Bird Watchers
The wonderful poet Michael Rosen shares his passion for bird watching in this amazing collection of bird poems. The Cuckoo's Haiku evokes the mystery of the cuckoo and includes poems describing twenty-four North American birds. He has written eloquently about birds like dazzling kingfisher, a Canada goose, the purple finch, and the common house sparrow.
Learn to Identify the Birds
His beautiful poetry is supplemented by the accurately detailed watercolor illustrations of Stan Fellows. This is more than a beautiful collection of poetry about birds. It is a spellbinding invitation to take the time to become a birdwatcher and an expert identifier of the endless variety of winged species. You will find details about their habits and calls, and there is always his skilled use of words to create a picture.
twittering at dusk
chimney swifts sail above the
citronella glow
This lovely book is a great introduction to the haiku structure of poetry. It would be ideal as a teaching resource in the classroom and deserves a place in the collection of the best haiku poetry books for kids in your library.
---
Double Meanings, Double Fun
Marilyn Singer has used classic fairy tales to create her reversible poems. They are clever and funny which makes Mirror Mirror amongst the most popular poetry books for kids and not only that! It is also one of the award-winning children's poetry books. To get the full impact of the poems, they have to be read from the bottom and backward. This creative idea is enthralling for young readers, as well as thought-provoking.
Reverso Poetry
Reverso Poetry is novel and will engage children from the word go. Because they already know the basics of the story, children feel confident to read and explore this exciting text.
Singer is the creator of Reverso poetry and explains how the unique structure enables the poet to display two different viewpoints in the same poem. The lines from the first half are reversed in the second half but have changes in punctuation. In that way, it creates a different way of thinking about the same thing.
A Way to Teach Critical Thinking
For example Little Red Riding Hood presents both the perspective of the little girl and wolf simultaneously: The girl is "skipping through the wood, picking berries to eat – juicy and sweet what a treat!" To the wolf, however, SHE is the "juicy and sweet" treat.
It is a great way to teach kids about seeing things from a different perspective. Many educationalists think that this anthology deserves a prime place on the list of best books about poetry for kids ever!
---
Surprising and Delightful
Children love reading and writing shape poetry, and Wet Cement is one of the top poetry books for kids to expand their knowledge of this type of concrete poetry. Bob Raczka's playful arrangement of letters shows the outline of the things he is writing about.
Fun to Look At
For example, the poem Dipper has one of the p's floating above the rest of the cloud-shaped poem. The partly erased letter in the poem Eracer gives the impression that the writer is going to rub out the "c" mistake in the title. The book can also be turned upside down to take in all the clever little words and drawings that are part of the poems.
Shape Poems
Raczka is understandably proud of his achievements and his desire to inspire children to write similar shape poetry is commendable. The final poem entitled "poeTRY" says it all.
Teachers claim that this is one of the most famous poetry books for kids and also one of the best poetry books for elementary school because it never fails to inspire children to spontaneously have-a-go at writing. This book is especially good for engaging reluctant readers and writers.
---
Enduring Christmas Tradition
All over the world, it is a Christmas Eve tradition to read The Night Before Christmas and it has become one of the classic young children's poetry books. With the 19th Century illustrations and the old fashioned language shaped in a regular rhyming pattern, it is easy to join in with and enjoy together.
Visit From St. Nicholas
This poem was first published anonymously, but then later attributed to Clement Clarke Moore. It is believed to have originally been called 'A Visit from St. Nicholas' but then became more commonly known by the first line of the poem.
Popular for More Than Two Hundred Years
Although this poetry book is more than two hundred years old, it is still a favorite amongst children, and often named as one of the top children's poetry books. It is also considered to be responsible for the evocative imaginings of the perfect Christmas, and indeed, the very image of Santa Claus that prevails today.
---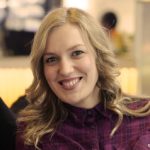 Alissa is an avid reader, blogger, and wannabe writer. (She's a much better cook than a writer actually). Alissa is married, has one human, one feline, and two canine kids. She always looks a mess and never meets a deadline.