---
Best Sad Poetry Books
---
Do Not Shy Away
Poets have the unique ability to understand the anguish of the human condition and translate it into words. The best sad poetry makes us cry. That's the whole point of it. And, sometimes that is just the thing we need to help us release those deep, dark emotions.
We should not shy away from feeling the sadness, and the best sad poetry can bring those complex emotions to the fore, helping us to exorcise the ghosts. Sad poetry can bring peace and soothe the soul. You will connect with this collection of the best sad poetry if you have experience of depression, sexual yearning, or surviving a natural disaster. Let's now take a look at our sad poetry book reviews.
---
It's Your Choice
Anne Sexton is the famous neo-gothic poet who wrote the sad anthology called Live or Die. She was a student of Robert Lowell and a friend of Sylvia Plath – another well-known poet who committed suicide. Anne Sexton wrote her dark, morbid poetry in a form of confessional verse, and Live or Die has become one of the top sad poetry books of all time.
This collection is among the best-selling sad poetry books and displays her talent for veering from dismal, desolate personal recounts to highly-strung hilarity like a drunken sailor reeling around on the deck. Her monologues speak of her disorientation and sadness of soul:
Sadness
"Because there was no other place to flee to
I came back to the scene of the disordered senses
Giving up my car keys and my cash,
Keeping only a pack of Salem cigarettes
The way a child holds on to a toy.
I signed myself in where a stranger
Puts the inked-in X's
For this is a mental hospital
Not a child's game."
Overwhelming Genius
Live or Die stems from Anne's mental breakdown which was brought on by the stress of her past, combined with the demands of marriage and raising a family.
---
Powerful Expression
Without this powerful poetry, we could not imagine how much pain this teenager has survived. Howling at the Moon is one of the sad poetry books ranked as the best. Darshana Suresh writes relatable poetry about the mayhem of adolescence which is a frequent theme in the lives of teenagers.
Impressive Potential
This poet has a writing talent that is seldom seen in one so young. Love Hurts is a profound expression of the intense emotions experienced when one falls in love. It sums up teenage angst perfectly: "When the world is new and lust breaks over you, it hurts in a way that can be very good."
Moral in Every Poem
There is an underlying moral in these best sad poems that make you cry, and that is her message that "you have to carry on until you are ready to recover." There are no quick fixes here. One of the best poetry books for crying our eyes out.
---
Poems About Suicide
No collection of the poetry books would be complete without Ariel by Sylvia Plath. It is a collection of sad poems about death and suicide, which seem to have been the main things on her mind. Sadly, she followed through on her thoughts and ended her life way before her time.
This collection has some of the most disturbing and mind-boggling poetry ever written by a poet. But they also contain beauty and poignancy that is wonderful to behold.
Insights to Her Troubled Mind
Plath's insight into her life and into the minds of those who are deeply depressed is worth studying in this time of growing numbers of mental health sufferers. Her classic poem Lady Lazarus gives us a premonition of her suicidal intentions:
"Dying is an art, like everything else. I do it exceptionally well".
Gift Left Behind
Ironically, it was Plath's husband, Ted Hughes who published this collection of sad poetry after her suicide. It was the gift she left behind to poetry lovers and those who are sad to their souls.
---
Death and Destruction
Blood Dazzler is a unique collection of the best sad poetry about the devastation caused when Hurricane Katrina hit New Orleans.
Eyes of the Sufferers
Patricia Smith has brought us short, powerful verses that mimic the onslaught of the tumultuous weather, and then the sadness and destruction that was left in its wake. She describes how it felt from different viewpoints.
There is Luther B, written through the eyes of an abandoned dog, and then the hurricane adds her own words, "Every woman begins as weather". With a voice from the Deep South, these poems include the Spirit of Voodoo, the words of a rapist, a drag queen, and George W. Bush.
Outstanding Contemporary Poet
This accomplished poet was part of the creation of poetry slam in Chicago in 1980. With her powerful words and wide range of technical ability, she has written one of the best-rated sad poetry books, and it will become part of a collection of literary records about the devastating effects of Hurricane Katrina.
---
Small Ghost
If you are searching for the best sad poetry books that give expression to the depression and anxiety that you are experiencing, then Small Ghost is the one you should choose.
Offering Solace
Trista Mateer has written candidly about how it feels when things get bad, but there is also hope and suggestions on how to recover. On the positive side, readers say that her words are encouraging, and not triggering. This book of the best sad poems has interesting drawings that complement the writing. They soften the sadness of a life lived wanting to stay under the duvet and not face the day.
Bringing Joy Into Your Life
There is, fortunately, a ray of hope when her dog brings her happiness and a reason to live. This is a great book for anyone who needs to know that they are not alone, and somewhere to find some useful coping mechanisms.
---
Flower Power Sadness
Howl and Other Poems is considered one of the greatest American poetry collections and amongst the best sad poetry books for men. Allen Ginsberg's poetry was politically motivated and voiced his strong views against the Vietnam War. He became a famous pioneer of the Flower Power movement, and he was an advocate of peace and love.
War Breeds Anger
Howl is an exceptionally angry poetry collection where Ginsberg tried to express the sense of hopelessness that had enveloped his generation. It is a long-lined poem, in the style of Walt Whitman that creates a stream of consciousness. It is a toxic stream of anger, sadness, and depression that may have been fuelled by Ginsberg's experimentation with drugs.
Once Banned
Howl was considered obscene back in the day, but it seems a bit tame by today's standards. But, Howl and Other poems remains a literary triumph!
---
Rare Posthumous Collection
This awe-inspiring anthology by Phillip Larkin is considered one of the best books of all time. Collected Poems included some of Larkin's comments on his poems and places them into a historical context. Few poets have had two separate Collected Poems published posthumously. The first edition was published in 1988, and edited by Anthony Thwaite. He also arranged the poems into chronological order.
Politically Incorrect
Larkin is deemed one of the most politically incorrect of poets of the era and has been accused of making reference to gender, skin color, and ethnicity. This would be unacceptable in these times, but as it is poetry, it is called an "altogether admirable piece of work".
Bleak
Larkin had a uniquely bleak sense of humor, with the ability to evoke deep sadness in the reader. A perfect example of his best sad poems is the sonnet And Now the Leaves Suddenly Lose Strength which is one of Larkin's most famous death poems. The Complete Poems is evidence that Larking was a poet of great talent and a master at writing the best sad poems.
---
Hidden Talent
In this collection, we have 1 775 of the best sad poetry written by a leading 20th-century poet. Emily Dickinson only saw eleven of her poems published during her lifetime, but after her death in 1886, her collection of tragic poetry was revealed to the world. Emily's poetry still commands respect today because few poets have mastered the emotive voice of her melancholy poetry.
Sad and Lonely Life
Emily was born in 1830 and lived a reclusive life. Her sister's discovery of her sad poems after her death, give insight to her lonely and depressive state. Much of her distress was caused by the restrictions of society, and one can only guess why that caused her so much angst.
Still Relevant Today
The Complete Poems by Emily Dickinson is one of the best poetry books for heartbreak and continues to be studied by students and poetry lovers around the world.
---
Not Advisable for Children
The title of this poem sounds quite innocuous, but it includes some brutal violence and sinister undertones. Goblin Market is one of the famous poems written by Christina Rossetti, and this anthology is beautifully illustrated by her brother, Dante.
Temptation and Loss of Innocence
This narrative poem is about sisterhood and the loss of innocence. Two sisters, Lizzie and Laura visit the Goblin Market, but Laura yields to temptation in a scene that is reminiscent of the Garden of Eden.
There are many and varied interpretations of this poem, which make it one of the most interesting of the most popular sad poetry books. It is packed full of poetic language and symbolism, with a rhyming pattern that has the feel of a nursery rhyme, although this poem is not for children.
Full of Erotic Imagery
The themes of sex, erotic imagery, and femininity are more appropriate for a more mature audience. It is actually quite sinister in parts. Christina Rossetti created a Victorian masterpiece of iconic proportions and this edition deserves a place on the list of best sad love poetry books.
---
Alienated and Depressed
Claudia Rankine's move from Jamaica to the USA seems to be the source of her feelings of alienation, despair, and deep sadness. It had a profound impact on her sense of belonging, her body image, and her mental state. From this pain, she has created one of the best poetry books for grief. You can also find Rankine's name on our list of the best black poetry books.
Fiercely Gifted
The End of the Alphabet expresses the intellectual and spiritual parts of her psyche. She speaks with complete candor about her vulnerability in her relationships and the foreign land she has to live in. In the shifting world we live in, many will relate to her sadness about all that she has lost.
Harrowing Descriptions
From the pits of despair, we see her rise up and begin to find strength. The End of the Alphabet takes an intimate look into the impacts of tragedy on the human soul and includes such sad and thought-provoking lines as, "Rip the mind out. Go ahead."
---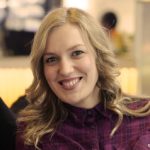 Alissa is an avid reader, blogger, and wannabe writer. (She's a much better cook than a writer actually). Alissa is married, has one human, one feline, and two canine kids. She always looks a mess and never meets a deadline.