---
Best Black Poetry Books
---
Being Heard
Black women and men have been working persistently for decades to get their voices heard. Now, at last, they are gaining the power to control the storyline. They are having an impact on the global stage and having a considerable impact in every possible field.
Not least are the poets who are publishing amazing anthologies and sharing their unique take on the world. Now it is easy to get your hands on the best black poetry books, and we present ten of them listed here. This is good for all poetry lovers, as well as the world at large because it has the power to keep up the momentum for change.
---
A Voice
Maya Angelou is a famous Black poet who was born in 1928. Her collection is ranked amongst the top poetry books by Black women, and her words have brought hope for the multitudes who feel like they have been forgotten.
Beautiful Words Out of Pain
Maya's talent first came to the public's attention with her first book called, I Know Why the Caged Bird Sings, and it is still considered her most important work. In those poems, she describes the discrimination and prejudice she experienced as she was growing up, and that struck a chord around the world.
Still Relevant
Her poetry anthology called Just Give Me a Cool Drink of Water 'Fore I Diiie is one of the best-rated black poetry books and was nominated for a Pulitzer Prize in 1971. The sad picture she painted in her poetry of the shocking degradation of African American women of the time, is disturbing and deeply sad.
Phenomenal Woman and Still I Rise are some of her poems that still resonate with Black women in the 21st century, and her strength and resilience are inspirational.
---
Award-Winning Poet
Claudia Rankine's poetry about racial tension and violence against African Americans is sadly as topical today as it was when she wrote Citizen. She was awarded the PEN Open Book Award and the NAACP Image Award for poetry in 2015, which pushed her poetry into the limelight. She is now credited with writing some of the best black female poetry books of our time.
Who Is Claudia Rankine?
This firebrand abhors racism and shouts out about inequality in society. Claudia was born in Jamaica and moved to the USA with her family. She has known poverty and prejudice her whole life, and she has had enough!
She uses her poetry to speak for those who have suffered the same fate, and she wants the world to hear her voice. Citizen is her cry for respect and for basic human dignity to be extended to everyone. Citizen can rightly claim to be one of the best-selling black poetry books in America.
---
Not Belonging
Jacqueline Woodson has written some of the best black female poems about her childhood and one of the best African poetry books. She grew up in South Carolina, and later moved to New York but she never felt as if she belonged anywhere. She describes this pain in her compelling poetry.
Civil Rights Movement
Her vivid use of language gives insight into what it was like to grow up as an African American woman in the 1960s. It was a time when African Americans were vocalizing their discontent, and the Civil Rights Movement became part of her consciousness.
Brown Girl Dreaming is a revelation of what it felt like to be a young Black woman in the "Land of the Free", knowing that she had to fight with all her strength to be recognized and accepted. The reader cannot help but be moved by her stirring use of language, and rejoice in the way her work became a reason for writing beautiful prose and poetry.
---
Pain, Desperation and Anguish
Sonia Sanchez won the 1984 Lucretia Mott Award and has become a leading voice in the world of the best poems by Black poets. She uses her distinct linguistic style to epitomize the lives of people she knows who are trying to scratch out an existence in Harlem.
You feel their pain, desperation, and anguish through her magnificent poetry. She also uses her influence to write politically-motivated poetry.
Strong and Compelling Voice
Her use of "Black English" (African American English) in her poetry gives it a feeling of authenticity and validity. Her words turn from poignant to militant while retaining a beautiful rhythmic quality.
This makes her poetry not only memorable but also emotive. The amazing Black female poet's work is not meant to be absorbed silently and in solitude. It demands to be recited out loud and heard!
---
Soul-Stirring Poetry
Punching the Air is a collection of works about racial tension, criminal injustice, and the hope that one day, things will be different for young Black people.
Social Injustice and Bigotry
Ibi Zoboi collaborated with her old friend, Salaam when writing Punching the Air. Using his terrible experiences of criminal injustice as inspiration, she has written this novel in verse. She uses street slang to make her writing relatable to the Black American youth who suffer at the hands of America's penal system.
Up to Date
With references to Muslim faith, hip-hop music, and vivid imagery, Zoboi is as up to date as the nine o'clock news. Although there is much anguish in this poetry, it is also an example of the top black poetry books that offer hope and love to the reader. There is a clear message that art and creativity is the way to conquer the harsh realities that surround you.
---
Against Inequality
James Arthur Baldwin (August 2, 1924 – December 1, 1987) was an iconic Black American writer and activist. His works are rated as some of the best poetry books by Black authors, and focus primarily on themes like racial, sexual and social inequality.
His works often feature gay, bisexual, and African American men. This is probably because they face the greatest obstacles in society as they seek acceptance. It is as a poet that Baldwin found his "voice", although Jimmy's Blues did not initially get the recognition it deserved.
Ruthless Honesty
This new edition re-introduces Jimmy's Blues amongst others in the collection. It is now recognized for its ruthless honesty and insights into the injustices in society.
Baldwin did not pull his punches, and he gained the respect and admiration of the literary community. Devotees of Baldwin will be delighted to be able to access these lesser-known works by a remarkable poet.
---
Love, Life, and God
This collection of poetry by Alice Walker is a reflection of her life in beautiful words. Although it is short, there is much to contemplate between the covers of Hard Times Require Furious Dancing.
This book of free verse talks about all the major themes in life. Grief, feminism, spirituality, and searching for love are all featured in a rhythmic flow. Her interest in the relevance of religion in the modern world is certainly thought-provoking.
Something for Everybody
Her take on love poetry is refreshingly different. She does not take it all too seriously and makes it seem playful and humorous. If you are looking for the best love poems by Black poets, this collection might be perfect for you.
Hard Times Require Furious Dancing is very popular poetry book for young adults. Walker's thoughts are conveyed in an engaging style, and anyone who reads it will find something pertinent to them.
---
Reminder
Jason Reynolds created this piece of poetic brilliance that was performed at the unveiling of the Martin Luther King Jr. Memorial, and in honor of Walter Dean Myers. It is an inspiring and moving poem, and this collection is one of the black poetry books ranked as the top. Jason Reynolds's rallying cry to the young dreamers of the world.
From Rapper to Inspirational Poet
Jason writes for everyone, and he means it! He started writing poetry when he was nine years old after being inspired by rap music. His belief that it is possible for dreams to come true is evidenced by what he has achieved as a young Black poet.
With a successful career as a poet, writer, and teacher, he is an inspiration to young Black Americans as well as all kids no matter who they are. It has not been easy for him, but that has given him drive rather than act as an obstacle.
You Have to Have a Dream
For Every One is Jason's way of telling kids that dreams don't come true overnight. They require persistence and the ability to stand up and dust yourself down when things get tough. This collection of the best Black poems will make an ideal gift for anyone, young or old, who needs a bit of encouragement to keep dreaming.
---
One of the Best
Audre Lorde was born in 1934 and she died in 1992. She is remembered as one of the most influential African American writers of her time. She described herself as a "black, lesbian, a mother, a warrior, and a poet," and she was devoted to fighting against social injustice and prejudice wherever she found it.
Amazing Collection of Poetry
Her outstanding intellect, technical mastery, and powers of expression have made her poems among the best black poetry books of all time. She did everything in her power to stand up for Black women, lesbians, and civil rights. Her words shine with the intensity of her zeal and do not lose any of their beauty despite being forceful.
Lyrical and Moving
This collection of more than three hundred poems is Audre Lorde's expression of hope for her world, and for all future women of color. One of the best black poetry books collection.
---
Act of Remembrance
The last entry in our black poetry book reviews is We Speak Your Names. In May 2005, Oprah Winfrey organized three days of celebration to acknowledge the achievements of the African American women who had become role models in society. The celebrated poet, Pearl Cleage compiled a poem to honor those women, and she called it We Speak Your Names.
Remember Those Who Have Suffered
This poem has become a type of chant and a reminder to all Black women what others have endured to help them achieve a quality of life that did not seem possible in the past. It is also a powerful reminder to hold on tight to what has been gained.
We Speak Your Names has been rated as one of the best black poems written in honor of African American women. This poem has been included in a remembrance book that was created to mark the occasion.
Use It, Adapt It, Pass It On…
The poem names women like Maya Angelou, Coretta Scott King, Diahann Carroll, Toni Morrison, Nikki Giovanni, Rosa Parks, Katherine Dunham, and other iconic women who deserve to be remembered.
This is undoubtedly one of the most memorable poetry books, we should all heed her message. She starts her poem with these words: "My sisters, here, there, and everywhere, this poem is for you. Use it, adapt it, pass it on…"
---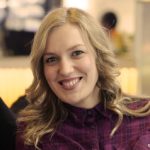 Alissa is an avid reader, blogger, and wannabe writer. (She's a much better cook than a writer actually). Alissa is married, has one human, one feline, and two canine kids. She always looks a mess and never meets a deadline.