Bio
Mary Jane Oliver was born on the 10th of September, in the year of 1935, in Maple Heights, Ohio, Cleveland, United States of America. Oliver was a famous and beloved American poet who received both the National Book Award and won a Pulitzer Prize.
Mary was born in Maple Heights, Ohio, to mother Helen M. Oliver and father Edward William. Edward was a teacher of social studies and also an athletics coach in public schools in Cleveland. Oliver has been noted saying she spent a lot of her time as a child outside, where she either walked or read. Oliver has also mentioned that her family was dysfunctional, which was only alleviated by her proclivity for reading and writing.
---
Best Mary Oliver Books
---
Education and Career
Mary attended the local high school in Maple Heights, where she graduated. She also went to the Ohio State University and also Vassar College during the 1950s, but she did not finish and receive a degree from either of them. The writing of Mary is known for being centered around nature. In 2007, Oliver was named as the country's best-selling poet. The author sadly passed away in January 2019. With that said, let's see what the best Mary Jane Oliver books are.
---
Coming of the Dawn
A Thousand Mornings is without a doubt one of the most popular Mary Jane Oliver books of all time. A Thousand Mornings was published in the year of 2012, spanning some eighty pages or so in total. It might be Oliver's best book, as well. In the book at hand, Oliver comes back to the vivid writing, storytelling, and imagery recalling that made her career an illustrious one.
Here, we take a trip, accompanied by the beautiful, rollicking writing, towards the marshes, the coast, and the coastline of Provincetown, Massachusetts. With the kind of trademark writing that Oliver is known for, there isn't a single book in her entire oeuvre that could ever disappoint, but the one at hand is just mesmerizing.
A Poem's Brilliance
In A Thousand Mornings, Oliver takes a look at and speaks of the brilliance and beauty of dawn, of the grace that animals have, and the potency present within the need of and the notion of attention.
Whether Oliver is speaking of dawn or her sadly departed dog Percy, her storytelling is always top-notch and always a marvel to read. There is no author that can emulate Oliver's work. One of Mary Oliver's best books.
---
Best-Seller
Oliver's New and Selected Poems, Volume One is one of the best-selling Oliver books of all time. The book at hand was published in the year of 1992, spanning about two-hundred-and-seventy pages.
A Yearning in Us
Oliver is one of the closest authors to come to the late, great Ralph Waldo Emerson. Many people have the preconception that poetry has to do with a wistfulness, with a longing, a yearning, or an imperturbable love, and such.
However, Oliver's writing has to do with animals, with nature, with the degree and power of the human condition and experience, of the connection between people not based on romance. Her writing is always brimming with the liveliness and vibrancy that we love about her.
Gracefully and Elegantly
Now, while Oliver does write about nature and the many things of nature, she never disregards the fact that we, too, are parts of nature. With a swan's grace, with a patience akin to that of a beast, Oliver's writing never stops bringing us glee and joy. We recommend all of Oliver's books as they are fantastic, but the one here is one of the best Mary Oliver books.
---
Different Style
Upstream is another important book from Oliver. It is one of the best-rated Mary Jane Oliver books, though it doesn't dabble much with the poetry that the author is known for. Instead, it features essays of the authoress. Upstream was published in the year of 2016. The reader will see that it is with reason that it's considered one of the best books by Mary Oliver.
Prose From a Poet
Upstream is a brilliant collection of essays, ones that follow the terrific and adored poet Mary Jane Oliver as she reminisces and reflects on the love she has for the world, for nature, and for the storytelling that she is known for. Oliver ruminates and ponders the notion of artistic toil and labor, as she seems to find a respite or a refuge with the trees of these two notions.
Intimate
Upstream is a very intimate book of the authoress, one regarded as one of Mary Jane Oliver's popular books. It is here that Oliver shows us the gleeful, the blissful side of her that she only finds when she is writing and telling her stories through Mary Jane Oliver's books of poetry. There is not a single book from the authoress that we don't recommend, but our heart beams up when we speak of this one.
---
Just Amazing
We believe that some of the best poems can be found right here in Devotions. Likewise, we think that some of the best quotes from Oliver's poems are present in this collection. Devotions was published in the year of 2017.
A Poem for Everything
Oliver, a poet that notably and famously won the Pulitzer Prize, is one of the greatest poets to ever write. Throughout her illustrious career, she has touched on many subjects, so much so that one can find Oliver's poems about death, Oliver's poems about love, Oliver's poems about hope, or Oliver's winter poems – her absolutely most famous ones that deal with the nature that surrounds us, that we've come from, and to which we inevitably return.
The Greatest Hits
In this magnificent collection, Oliver has collected some two-hundred-odd poems that show her work from even her earliest years, when she was just in her twenties, to her more mature writing by the time that she was deep into her seventies. What remains constant throughout all of that time is the brilliance of Oliver and her storytelling prowess. We have also included this collection of poems in our article about the poetry books for beginners.
---
Best Friends
Dog Songs is one of the best Mary Oliver books that we've come across. One can regard the ones present here as Oliver's best love poems as they speak about a subject so dear to the writer that it can't be anything less than love. Dog Songs was published in the year of 2013.
A Canine and Human Love
Dog Songs is a book that looks upon the unique, sincere, lovable, and pleasant loyalty and bond between humans and their canine companions. Oliver writes of the many dogs that she had during her lifetime, as these are odes for her love towards them. We hope, you now understand what we meant by the best love poems by Mary Oliver mentioned above. They are what make this book markedly beautiful and passionate.
Emotional
Featuring the adored and always loved Oliver's dog, Percy, along with poems talking about hearts being broken, about the nature of grief, about laughing, and love, but most of all, these are Oliver's dog poems, ones that we love with all our hearts. More than often, we look back on the poems in Dog Songs as being some of our favorite Mary Oliver poems ever. We urge the reader to pick this volume up soon.
---
The Bliss of It All
One of the best Mary Oliver poetry books is undoubtedly Felicity. Felicity is a collection of poems that was published in the year of 2015 and they are also some of Oliver's best short poems as the page count is only in the eighty-page range.
Some of the best poems of Mary Oliver can be found in Felicity, which deals with the bliss, the glee, the happiness, and the eponymous felicity that Oliver has felt in her life. While many other works focus also on Oliver's love poems, it is Felicity that takes everything a step up in the right, blissful direction. The writer that has made a career of chronicling and describing the beauty of landscapes and nature now saunters towards writing of beauty, of joy, and of love.
An Exploration
With the earnestness, honesty, sincerity, candidness, and forthrightness that has always marked her writing, Oliver examines the contents of her and our hearts, hearts of the wildest, hearts of the timid.
Oliver investigates what it is that makes the human connection so odd, yet so wondrous, and so paramount to our existence. In our opinion, this stands as being one of the top Mary Jane Oliver books and we would even put it as being the best Mary Oliver book, period.
---
Beauty of Nature
Why I Wake Early is a terrific book from the brilliant writer and one where the best Mary Oliver nature poems can be found. By no means could Why I Wake Early ever conceivably be just another entry among the Mary Oliver book reviews, as it's one of the top-rated Mary Jane Oliver books.
All That Lingers
Why I Wake Early is a collection of poems, ones that number approximately forty-five to fifty in total. These are poems where Oliver wrote of black snakes, of trout lilies, of crickets, toads, of bears, of how it is that humans greet each other in the morning when dawn has set in, about goldenrod, about deer watching, and, most of all, about enjoying and cherishing the bliss that comes into our lives and never forgetting it.
What Defines the Work
We could never pick only one poem from Mary Oliver's poems list that we loved the most since they are all so brilliant, so awesome, and fantastic in their own ways. Oliver has the power to ingrain an exceptional seed into all her works that makes them unique, yet alike, special, yet accessible. In the way that only Oliver could, she tells us of the many reasons she has for waking ever so early.
---
What Goes Into Writing
A Poetry Handbook, in our opinions, belongs on any Mary Jane Oliver's books list trying to find the best Mary Oliver books. A Poetry Handbook was published in the year of 1994 and it spans approximately one-hundred-and-forty or so pages, in total.
The book at hand is one that doesn't feature a collection of poems as many of the other entries do, but one that focuses on telling us what the intricacies of poetry writing are. Of course, the book features poems by Oliver, but they aren't written just for this book. Oliver examines form, diction, sense, sound, rhyme, meter, and all the creative ways that she has for creating a world within a world, a poem in a poetry book.
The Seamlessness
If we were to give our list of Oliver's books ranked in an order of the best to worst books, then we would have a hard time not putting A Poetry Handbook among the former. Utilizing writing from other poets like Elizabeth Bishop and Robert Frost, Oliver speaks of trochees, iambs, sonnets, in the same breath as when she speaks of the gratification one gets when writing poetry.
---
The Loss
Thirst is a book for finding Oliver's best poems and if one were to put Mary Oliver's books in order of, say, quality, Thirst would itself among the topmost without any great fuss. Thirst was published in the year of 2006, once more in the eighty-page range. Thirst is a collection of poems, namely forty-three in total, all written by the mesmerizing talent that was Mary Jane Oliver.
While she most notably wrote of nature, of bliss, of animals, and the like, Thirst is where she takes her writing to a different level. We believe one can find, in Thirst, the best Mary Oliver poems about loss. She had been grief-stricken with the loss of her lover, Molly Malone Cook, and it all shows in Thirst.
Bearing Herself
It is here that Oliver speaks most earnestly of her admiration for love, of her admiration and adoration for faith, for religious doctrines, and the like, all while speaking of the pain and the sorrow intrinsic to life, death, and everything in between.
These are some of the best-known Oliver poems, but that just makes them that much greater. We hope that our readers will pick Thirst up because it can pick you up.
---
Remarkable
American Primitive is home to some of Oliver's famous poems, ones genuinely put the mark on her writing and career and made it be known that she is a remarkable talent and authoress. American Primitive was published in the year of 1983.
That Which Surrounds Us
American Primitive represents a collection of some fifty poems on the various topics of nature, about love and the human need for it, about the wilderness present in America, not just in the external world, but also inside of us, and many more.
With perhaps the greatest writing present in all of her works, Oliver makes it known that her brilliance is a notable and tremendous one. The sensibilities she has with her storytelling through poetry are wholly unmatched.
Greatness
When Oliver poses a question, even though there is seldom a reply that acts as a direct answer, one can always pick up the tacit and inferred meanings she suggests. Oliver never preens on about nature, but shows an all too human, all too honest adoration for the Earth, for nature, and for all that surrounds us.
There are barely any words to describe some of the best poem books by Mary Jane Oliver, but we hope that we got our point across – that Oliver is a fantastic authoress and you should read her work. New and Selected, Vol. 2, and House of Light are two other books we would suggest getting.
---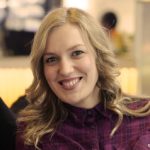 Alissa is an avid reader, blogger, and wannabe writer. (She's a much better cook than a writer actually). Alissa is married, has one human, one feline, and two canine kids. She always looks a mess and never meets a deadline.