---
Best Nature Poetry Books
---
Natural Thing to Do
It is not difficult to understand why so many poets are inspired by nature. It seems to be the most natural thing to do! From the beginning of time, writers and philosophers have marveled at the world around them and felt compelled to express this in words.
You don't even have to look too far to be awed by a spectacular display in the natural environment. Think of a peachy pink sunset, or a tree full of spring blossom. Even those who live amongst the skyscrapers in a big city can find some bit of nature to rave about.
We Want to Feel
What we require from great poets is that they make us feel something about the things we can see. We don't just want a description, we want to feel. And that is what this collection of poets are able to do brilliantly. Take some time out in the beauty of nature and read some of the best nature poetry books that we recommend here in our nature poetry book reviews.
---
Poems Devoted to Nature
Mary Oliver is a famous poet who has devoted her writing to extolling the beauty of nature. In A Thousand Mornings, she has turned the images of the coastline and marshes near her home into spellbinding words.
Get up Early
Always an early riser, Oliver takes us on an imaginary walk just as the dawn is breaking. She claims that this is the best time to see the animals and birds. She makes careful observations of their graceful movements and mannerisms, which she then converts into inspiring poetry.
Use All Your Senses
From here, we learn the importance of using our senses to get a true impression of the natural world, and we can easily see how she has been able to produce the top nature poetry books. A Thousand Mornings could be our companion as we copy Oliver's early morning excursions. We can experience the wildness, the quiet, and the spirituality that she speaks so eloquently of.
---
New Verse Form
Walt Whitman was born in 1819 and grew up in Brooklyn. At first, his poetry was not taken seriously. There were doubts about his poetic abilities because of his introduction of a new verse form that was considered peculiar. However, it is now considered one of the best poetry books about nature.
Leaves of Grass
The long non-rhyming lines of this poem were considered strange by his contemporaries. Whitman loved experimenting with the structure of his poems, repeating words so that they built up with rhythmical force. His original book was expanded to make Leaves of Grass an anthology of four hundred poems.
Sexy Poems
With unacceptable freedom, Whitman spoke freely about sex- both heterosexual and homosexual love in detail. It did not go down well at that time, but he is now considered the "Father of American Poetry" and Leaves of Grass has been rated as among the best nature poetry books of all time.
---
Disappearing
It is slowly dawning on people that many of the words for describing natural things are disappearing from use. The naturalist, Laurence Rose gathered together a number of artists and writers and got them to sign an open letter stating their concerns as these words had been omitted from a recognized dictionary.
Kids Don't Know the Words
The Lost Words is the creation of Robert Macfarlane in which he tries to restore the missing words. Written in the form of spells, he brings back words like: Acorn, blackberry, bluebell, conker, and kingfisher. He wanted to ensure that these words will not be lost to a generation of children.
Form of "Spells"
This collection of the best nature poems in English is great for adults and children to enjoy together. The unique format of the "spells" is infused with the spirit of nature. Have a look at Magpie Manifesto:
"Argue Every Toss! Gossip, Bicker, Yak, and Snicker All Day Long!"
and you will see that the word, along with the characteristics of the magpie are included in the lines. This beautiful book will reinforce the importance of making children aware of our wonderful natural world, and help them to develop the vocabulary they need to express their love of the creation.
---
Man of Nature
Robert Frost was a famous American poet. He was a lover of nature and extolled its beauty in much of his poetry. He and his family spent many years trying to make a living from farming. Frost enjoyed being outdoors and set many of his poems in the countryside.
His collection is one of the nature poetry books ranked and received with adoration by critics, and he won four Pulitzer prizes for his works.
His Poetry
The Poetry of Robert Frost is one of the best nature books of all time. After reading Stopping by Woods on a Snowy Evening, the imagery of the snowbound forest will remain fixed in your mind. Besides the beauty of the description, the metaphor of man's struggle against nature is profound.
The Road Not Taken forms part of Mountain Interval Collection (1961). It is one of his most popular works, although interpreting the poem has had critics debating the meaning of it for decades. This poem is often read at university graduation ceremonies.
---
Sincere and Authentic
Robert Frost's collection entitled New Hampshire (1924) secured Robert his place as one of the most significant poets of the 20th century. It was made up of poems that he had composed since first becoming a professional poet, and talked of a place that he declared he loved the most.
He was regarded as one of the most sincere and authentic poets, and he knew the hills of New Hampshire intimately.
Precision and Economy of Words
In his descriptions of nature, Frost was precise in his use of language and poetic form to create the most beautiful image possible. He is respected for writing the best nature poetry.
It is important to say that one should not take Frost's descriptions of New Hampshire as strictly geographical. It could equally be an imaginary state, where the poet found the inspiration to write.
Not Easy
Mowing is one of Frost's finest poems, and this sonnet has tight control and tension. The poem is about a scythe whispering as it cuts hay. Like the scythe, the words in the poem whisper. Frost's New Hampshire poems are not easy to understand. Try to read them on your own, by a dim light, and wait for them to reveal themselves to you.
---
Mythical Place
The poems in Turtle Island tell of a place that originated in creation myths told all around the world. It is a place that is sustained by a great turtle, and all people work together on it.
These are some of the best short poems about nature and our relationship to it. Using the stream-of-consciousness made popular by his contemporaries in San Francisco, the words flow in endless lines.
State of the World
As a lover of nature, Snyder talks about the problems in our world, such as over-population, pollution, and poverty. He has a social conscience and would like to help out with fixing the problems.
With these poems, he is trying to remind people about what is important in the world and how we should spend our energy and money. It is certainly some of the best spiritual nature poems and deserves to be shared with a wide audience.
---
Nature Lover
American Primitive is a collection of fifty poems that describe the beauty of the American wilderness. Mary Oliver sees the beauty outside and within everything natural, and her enchanting descriptions are mind-blowing.
Beauty in People and Nature
She highlights the spiritual beauty that can be found in the people who inhabit the wild spaces, as well as the staggering beauty of nature. Oliver has the ability to magically weave her words into poems that give sensual pleasure.
Her understanding of poetic techniques is used to maximum effect, and she expresses her deepest feelings of awe and wonder in one of the best books of nature poetry.
---
Sounds of Nature
W.S. Merwin is a legend among contemporary poets, and his poetry collection entitled Rain in the Trees has been received with wide acclaim. Through his poems, you can hear the sounds of the rain falling on the windswept trees.
Merwin does not need to shout his words out loud, instead he lets nature do the talking in nuanced tones. All you need is a fertile imagination to be able to enjoy this evocative poetry.
Subtle, Evocative Poetry
With his inimitable ability to make subtle comments about the current social scenario, he has reached new heights with his poems. These poems are about the things that really matter.
There are poems about relationships and the history that binds us all together. He also talks about how we relate to our world, how we manage intimacy and develop wholeness. He has masterfully created one of the best-selling nature poetry books and it deserves a prime place on your bookshelf.
---
Descriptions of Nature
Robert Hass was born in San Francisco in 1941. He has written some of the most significant poetry of our time. The Apple Trees at Olema contains poems like: Field Guide, Praise, Human Wishes, Sun Under Wood, and Time and Materials.
His Favorite Places
Admirers of his work understand that he is motivated by the outstanding beauty of the natural world. He writes about his favorite place like San Francisco, the northern California coast, the Sierra high country, and his descriptions are awe-inspiring.
Eloquent Poetry That Inspires
His poems also talk of his love for his family, art, and other contemporary topics. His books are among the best poems for nature lovers, and he brings it all alive with his vibrant writing style.
---
Man of Action
In this collection of Wendell Berry poems, we have one hundred of his most brilliant poems that were written between 1957 and 1996. The focus on his favorite themes such as the land, nature, family, tradition, and community. The Selected Poems of Wendell Berry celebrates his passions and has become one of the most popular nature poetry books.
Passionate Words of Faith
Wendell Berry has the ability to transform the complex images of nature into words using a broad range of poetic forms. These include the elegy, subversive call, song, and meditation.
His love of the outdoors and the pleasure he derives from the rigors of outdoor physical labor are quite apparent in his verses. There is something wholesome and fresh in his words. This is one of the best-rated nature poetry books by Wendell Berry that is the perfect gift to anyone you know who shares his passion for nature.
---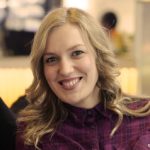 Alissa is an avid reader, blogger, and wannabe writer. (She's a much better cook than a writer actually). Alissa is married, has one human, one feline, and two canine kids. She always looks a mess and never meets a deadline.