---
Best Poetry Collection Books
---
Old Favorites and New Friends
Poetry is one of the most basic ways for us to understand and relate to the world. Whether it is written by others, or our own scribbles, poetry lets in the light and liberating the thoughts that are deep in our psyche. Poetry is the one written form that allows us to work unhindered by regulations, and we can embrace the formal technicalities or go wild and claim poetic license.
The best poetry books are the most meaningful gifts because they offer a range of poets and works that may be old favorites, or new friends waiting to find a place in your heart. Let's now take a look at our poetry collection book reviews.
---
Collection for a Time as This
Another entry on our list of poetry collection books is Staying Alive that comprises 500 poems. Each poem in this anthology has been chosen to bring a sense of calm, peace, and meaning to the reader during this crazy time in history. At the moment, the world feels unreal and the future seems dark, but Staying Alive by Neil Astley is the light at the end of the tunnel.
Over the centuries, people have turned to poetry in times of trouble and despair. Sometimes it is in a quest to find a spiritual connection, and sometimes to find consolation and hope. Staying Alive is one of the poetry collection books ranked as the best because it does all that and more.
Beauty of Nature
In this collection, there are some of the most well-known love poems and elegies, poems that remind you of the beauty of nature, and poems that can take you to the places of your dreams.
Life-Affirming Poetry
Staying Alive was published in 2004, and it is part of a series of life-affirming collections. It has become one of the best poetry compilation books and is named as one of the best poetry books to read during the global pandemic that we are currently experiencing.
---
Can Poems Make Men Cry?
This is a collection of poems that men find particularly moving. They are enjoyable and worthwhile reading for men who love poetry. The editors are a father and son who went on a quest to find poems that made men find themselves "choked up with emotion."
It turns out there is quite a collection of them. Poems That Make Grown Men Cry is an anthology that showcases the power of poetry and the way it can affect our emotions.
The Only Species
This collection has a decidedly British feel with poems by W. H. Auden, Hardy, Larkin, and A. E. Housman. However, the men who chose them were from twenty different nationalities, and it includes poems from other countries. Only a few of the poets were women. The themes cover everything from love and loss to mortality and political ideologies.
The ability to cry is what makes us human, and poetry that can make grown men cry is a vital emotional medium. It encourages openness and compassion for oneself and others, as well as inspiration. Poems That Make Grown Men Cry is one of the best poetry collection books for men of all ages.
---
Ideal for Poetry Students
This anthology is one of the best-selling poetry collection books of our time. It is perfect for poetry lovers, as well as for teachers and their students. The Norton Anthology of Poetry is a comprehensive collection of 1800 poems. Women poets feature more prominently than before with the addition of forty new female poets.
A Shining Collection
The collection has a more global feel with the inclusion of a diverse collection of American poetry. It also features great poetry from African American, Hispanic, Native American, and Asian American writers. Poets from British Commonwealth countries are also embraced in this collection of poetry books.
So, the diversity that comes from Australia, New Zealand, the Caribbean, South Africa, and India make this an amazingly cosmopolitan cocktail of fresh ideas and inspiration. The Norton Anthology of Poetry by Margaret Ferguson is the ideal gift for friends, especially if you are looking for the best poetry compilation books for young women.
---
Twelve Months of Beautiful Poetry
If you resolve to read more poetry, then A Poem for Every Day of the Year is a great way to get started. This collection has inspiring poems that will only take a few minutes to read, and you will soon be looking forward to the time spent with your nose in this collection each day.
Seasonal Support
Allie Esiri has put a lot of thought into the chosen poems. She has matched poems with the seasons and festivals that experience throughout the year. With excerpts from longer poems, she has left the door open for further exploration of poems that take your fancy.
Diverse and Accessible
This is one of the best-rated poetry collection books because it has poetry with a range of diversity and difficulty. Some poems address deeper issues like love, loss, and death so it is probably suited to a more mature reader.
This collection of best-selling poems would make an ideal gift for anyone who wants to expand their knowledge about poetry, or for someone who would enjoy just a quick dip into some thought-provoking reading matter at the start of the day.
---
An Enticing Title
The beautiful title of this collection – A Book of Luminous Things: An International Anthology of Poetry is sure to grab your attention. This example of the most popular poetry collection books has been carefully compiled by Czesław Miłosz. The 300 poems are arranged by subject, making it easy to dip in and out of as the mood takes you.
The poem titles are alluring with names like Epiphany, The Secret of a Thing, The Moment, and Woman's Skin Many of the poems are written by contemporary poets, but poets from the past are well represented. A large number of the poems have been translated from their original tongue.
Nature Lover
Czeslaw Milosz has a deep appreciation for Nature, especially where she is still in an unspoiled state and can awaken passion in the reader. He has written an introduction to each poem which is helpful and makes the work accessible to everyone.
This carefully chosen collection of the favorite poems of Czeslaw Milosz reveals the world in all its splendor and magnificence. It will take the armchair reader to faraway places and reminds us all that the world is still a wonderful place.
---
When the Tube Stands Still
Travelers on the London Tube have been delighted with the initiative to bring poetry to the millions of commuters as they make their daily journeys. It was the brainchild of Judith Chernaik, Gerard Benson, and Cicely Herbert, and the book was launched in 1986.
The London Underground made space available on its trains for poems to be displayed. A succession of different poems is displayed three times a year. They range from classical poetry to contemporary and emerging poems from around the world.
Well-Received by Commuters
Subsequently, a book was published which contained all of the poems that had been featured in the program. It now ranks as one of the best-selling poetry books of all time!
Now a bigger edition of Poems on the Underground has been published in hardback. This is a collection of 300 of the most diverse poetry written by poets from around the world. It is a reminder of our inter-connectedness and makes it one of the best books.
---
Representing All Americans
Penguin proudly presents a collection of the best American poems of the past century. It is a unique collection that celebrates eccentricity and creativity, and an anthology that poetry lovers will embrace and debate. It is sure to become well-thumbed and a little tatty in the process.
Truth About Our Society
Rita Dove, Pulitzer Prize-winning poet, and former U.S. Poet Laureate has a sharp perception of the importance of poetry in the cultural and social times we live in. She has chosen poems that have been written by 180 American poets, and any bookshelf will be enhanced by having a copy of this wonderful book.
Intelligent, Generous, and Surprising
The Penguin Anthology of 20th Century American Poetry is a solid textbook that will not be out of place on a college curriculum. In fact, it represents a wide spectrum of styles and themes and includes classic and contemporary poetry.
It is a poetry book that has wide appeal and will be as at home on a bedside table as in a school satchel. Penguin's landmark poetry anthology is among the best poetry book collections of American poets.
---
Little Poetry for the Soul
This is truly one of the best poetry collection books if you need a little TLC for the soul. Some of the poems are designed to lift the spirits, put fire in the belly, or provide a cool compress for the fevered forehead.
The Poetry Pharmacy delivers what it says on the tin. This collection of poems are like prescriptions for the meds you need to improve your mind and the quality of your daily life. There is advice for the confused and comfort for the distressed. Everything you need is can be found in the words of the poets.
You Will Never Walk Alone
This anthology is especially beneficial for anyone who feels alone. After reading a few of the poems, it will soon dawn on you that you are not alone in your world of pain. Others have survived those feelings and found a way to express that in words.
William Sieghart is an alchemist of words and he has been prescribing poems for all sorts of mental ailments. This tiny book contains a wealth of advice and consolation, which makes it one of the top poetry collection books.
---
Bold, Funny Poetry
Paper Aeroplane is a selection of poems by Simon Armitage. He is an accomplished writer and television personality who never seems to grow old or tired. The same can be said for this collection of poetry. The poems in this collection have been chosen from his twenty-five years of work and should be essential reading for anyone with an interest in contemporary poetry.
Simon Armitage is renowned for his trite phrases and zippy language. He is the master of rhyme and poetic form which he delivers with charming or cutting effect – depending on his intentions. Phrases like "It Ain't What You Do It's What It Does to You" and "Harold Garfinkel can go fuck himself" are examples of his freestyle of thought and speech.
Vibrant and Relevant
This perfect example of the best poetry collection book by Simon Armitage draws from his bestselling poetry collections such as Kid, Book of Matches, The Universal Home Doctor, and Seeing Stars. There is nothing mundane or boring about his poetry and this anthology will have widespread appeal.
---
Love in All Its Forms
The world is full to bursting with books about love but this poetry collection proves that we cannot get enough of it. Poems to Fall in Love With by Chris Riddell is one of the recent collection of poetry books and speaks of love in all its forms. It is an example of the best poetry anthology books because it contains a rich selection of the best love poems.
Artwork as Light as Cotton Candy
The artwork of Chris Riddell is well known and loved. He was the Children's Laureate at one time, as well as a cartoonist, and he has a particular drawing style that inspires you to have a go at copying. This anthology has a representation of love poems across the ages. He has included poems by Sappho, the ancient Greek female poet to delightful children's verse.
Feel Alive
Poems to fall in love with is great for those who need a gentle introduction to poetry, as well as a new look at a range of poetry for those who are more experienced in reading poems. Lovers will never tire of the theme of love poetry, and we all need a little more love and friendship in our lives.
---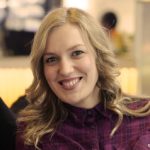 Alissa is an avid reader, blogger, and wannabe writer. (She's a much better cook than a writer actually). Alissa is married, has one human, one feline, and two canine kids. She always looks a mess and never meets a deadline.