---
Best Poetry Books
---
Relevance of Poetry in the Modern World
People have been creating poetry from the time that words first started to exist. Whether spoken or written, poetry can be boundless or fixed. It captures thoughts and visions in a net of words that can soothe, confuse, and inspire. Poetry can influence us from the cradle to the grave as it is a life-force that beats with the rhythm of the heart. For many of us mere mortals, poets give us the words to frame our thoughts and help us to find our place in the human race.
---
Who Was Rumi?
Rumi was a Sufi mystic who was born in Persia around the 13th century. At the age of 39, he formed a relationship with a wandering mystic, and it is then that his poetic genius came to the fore. He wrote poems about topics like love, loneliness, sex, and spirituality, and The Essential Rumi is considered one of the best poetry books of all time.
Rumi is famous for spinning until he entered a meditative state. Then he would begin to recite his poetry. He is reputed to have been the inspiration for the whirling dervishes.
The Essential Rumi
This edition of The Essential Rumi contains an additional eighty previously unpublished poems and an introduction by Coleman Barks. Barks is also responsible for the inspired translations that have made the transcendental poetry of Rumi accessible to modern poetry lovers. The Essential Rumi continues to be his best-selling poetry book because it contains the ultimate choice from his mystic poetic musings.
---
Poet Extraordinaire
Few female poets still command as much interest today as when their work was first published. Emily Dickinson continues to be the exception to the rule due to her tender, succinct use of language. For this reason, it has had a profound effect on the poetry of the 20th century.
Restrictions in Society
She was born in Amherst, Massachusetts, on December 10, 1830. Emily lived a quiet, reclusive life, and it was only after her death that her sister discovered the bundles of verse that she had composed. She has gained the reputation of being the most innovative American poet of all time. Her poems reflected the restrictions in the society of the time and of her longing to escape from them.
Publication of The Complete Poems
This collection contains all of the 1 775 poems that Emily Dickinson wrote. It has met with the same success as the first eleven poems published four years after her death. It is one of the best compilations of poetry written by a woman, and The Complete Poems of Emily Dickinson continues to be studied and enjoyed by people of all ages.
---
Who Was Sylvia Plath?
Sylvia Plath was an extraordinary American poet who was born in Boston on 27 October 1932. She was a deeply burdened and depressed woman who expressed her feelings through her poetry. Ariel is a collection of her poems that was published after she committed suicide.
Unique
Many claim that it is among the best collections of poems ever written, and it has to be on our list. Sylvia Plath was in the process of preparing the collection of poems for publication when she decided to end her life. The collection of poems express her anger and jealousy about her husband's extramarital affair.
Gift
Plath had a gift when it came to creating metaphors and razor-sharp images with her carefully chosen words. In particular, this haunting collection is among the best poetry books for women. It will touch you, alarm you, and keep you hooked to the very last poem.
---
Award-Winning Poetry Book
Claudia Rankine has created this gripping poetry collection as a record of the ongoing racial tension and resulting violence in the United States. Because Rankine was awarded the PEN Open Book Award and the NAACP Image Award for poetry in 2015, we believe that this collection of poems should be in the 25 best poetry book collection. Citizen was also a finalist for the National Book Award and won the National Book Critics Circle Award for poetry.
The Poet: Claudia Rankine
Rankine was born in Jamaica and grew up in the USA. She has become an outspoken writer whose poetry is a call for social justice. She abhors racism and uses her poetic voice to denounce it wherever it is lurking in society. Citizen is a shout-out about racism and a cry for equality and respect in the world. Citizen is can rightly claim to be one of the best-selling poetry books in America.
---
What Are the Sonnets?
William Shakespeare was a famous English poet and playwright. He was born in Stratford-upon Avon. Sonnets are lyric poems that comprise a verse of fourteen lines.
Traditionally they are written in iambic pentameter (lines that are ten syllables long), and they are of Italian origin. This collection of Shakespearean sonnets is listed among the most popular poetry books because Shakespeare is, undoubtedly, the greatest English poet of all time.
Shakespeare's Sonnets
There are 154 sonnets in this poetry book covering themes that depict the meaning of life from birth to death. They also feature all the love and beauty that a man will encounter along the way. One hundred and twenty-six of the sonnets were written for a man (maybe a "bromance"), and the final twenty-eight were written for a woman.
For lovers of Shakespearean poetry, no collection would be complete without his sonnets on the shelf with the best English poetry books.
---
A Giant of Modern Poetry
T.S. Eliot is widely recognized as one of the most significant poets of this century. In 1948 he won the Nobel Prize in Literature. In his career, he became a renowned poet, dramatist, editor, publisher, and critic. The Waste Land is regarded as one of the best poetry books of the 20th century. It is also widely acclaimed as a modernist work of genius.
The Waste Land
With this work, T.S. Eliot reflected on his personal feelings. However, this poem is also a picture of the general discontent mirrored in society and culture of the time. The Waste Land is a cry from the whole of Western Civilization as it despairs about the fear and pointlessness experienced post World War 1.
The Waste Land was published in 1922, and it struck a note with many of Eliot's contemporaries. He revolutionized the use of poetic language and as a result, had a transformative effect on the thinking of writers at the time.
Collection
The Waste Land is a collection of poems that includes The Love Song of J. Alfred Prufrock, Gerontion, Ash Wednesday, and The Waste Land that bears the title of the anthology. For anyone asking what some of the best poetry books are, then The Waste Land is one you cannot miss.
---
Allen Ginsberg
Allen Ginsberg was born on the 3rd of June 1926 in Newark, New Jersey. He became a radical firebrand, and one of the most prominent thinkers of his generation. He was a celebrated member of the famous Beat writers of the '50s.
Allen Ginsberg's poetry was inspired by his political persuasions. He is famous for his flower power demonstrations against the Vietnam War, and an advocate of peace and love. He was known for his anti-establishment views and wild behavior which was often fueled by experimentation with drugs.
One of the Great Works
In 1956, Ginsberg attracted attention with his poem Howl. It is a long-lined poem, which means that it is like a stream of consciousness in the tradition of Walt Whitman. It was Ginsberg's poetic outpouring of all the anger and hopelessness being experienced by his generation against the destructive culture of the time.
Critics called Howl "an angry, sexually explicit poem" and the book was deemed indecent by the San Francisco Police Department because of the homosexual content. However, the judge ruled that "An author should be real in treating his subject and be allowed to express his thoughts and ideas in his own words". So, this collection was saved and became one of the best books of poetry of all time.
---
Walt Whitman – The Poet
Walt Whitman was born in 1819 and grew up in Brooklyn. At first, his poetry was not received with enthusiasm. There were doubts about his skill as a poet because his introduction of a new verse form was considered peculiar.
Leaves of Grass
The form of this poem is fascinating in that it consists of long non-rhyming lines. For Whitman, it was an experiment in a new way of writing poetry. He used repeating words that build up to a rhythmical form. Leaves of Grass was the only book of poetry that he wrote, but he continued to revisit the poems so that he expanded the first twelve poems into an anthology of 400 poems.
Lewd and Lusty
Some of the poems met with disapproval because of the sexual content that was considered inappropriate in the 1860s. Whitman described both heterosexual and homosexual love in detail. Walt Whitman is now held in high esteem as the "Father of American Poetry" and Leaves of Grass has been rated as among the best American poetry books ever.
---
Famous Latin American Poet
Pablo Neruda is a renowned Chilean poet who lived from 1904 to 1973. Neruda is regarded as the most creative of all Latin American poets of the 20th century. He published his first poetry collection at the tender age of seventeen, and soon caught the attention of the critics and writers of the time.
Nobel Prize and Inspiration for Film
No collection of the top-rated poetry books ever written would be complete without Twenty Love Poems and a Song of Despair! When published in 1924, it immediately attracted international praise.
Pablo Neruda received the Nobel Prize in 1971. He received it for writing the best poetry book on erotica this century. It is also a best-selling anthology with over a million copies sold worldwide. These poems became the subject of a feature film called Neruda.
---
About E. E. Cummings
E. E. Cummings was born in Cambridge, Massachusetts in 1894. He loved Paris, where he studied art and returned there often. However, he did not become famous for his artistic skills, but his poetry took him to stellar status. He died in 1962.
A Major Poet of This Century
This volume of poetry, published in 1959 is full of witty and philosophical lyrical verse that is a delightful addition for every poetry lover. E. E. Cummings is famous for his ability to weave compassion, technical skill, and playfulness into his works. That is what makes this one of the best collections of contemporary American poetry books.
Critical Acclaim
Karl Shapiro claimed that E. E. Cummings "has more control over language than any poet since Joyce. . .. Everybody delights in reading him." E. E. Cummings won the admiration and esteem of poetry lovers and critics for his timeless and enduring poems.
---
Funny Poetry for Kids
Shel Silverstein's rise to fame as an author and illustrator began in 1964. He has written many hilarious books, and Where the Sidewalk Ends deserves to be in the best poetry books collection. Where the Sidewalk Ends is one of the best everyday poetry books to read for children and adults alike.
Funny, Clever, and Profound
Where the Sidewalk Ends is a delightful collection of poems that are whimsical and entertaining. Some of the poems have a cautionary story, and it is Shel's playfulness with words that makes the collection appealing to all ages. Silverstein added his drawings and comments that demonstrate his great sense of humor. They are presented in a cartoon style using simple black ink and add an extra playful layer to the poetry.
Beyond "The Usual"
There is a depth to this poem that will not be lost on any adult reading it. Silverstein is sharing his view of the world and fills us with sadness and hope at the same time. He invites the reader to explore beyond the restrictions of society and embrace what nature and our imaginations have to offer. It is truly inspirational!
---
The Man
Robert Frost is one of the most renowned American poets. He was a lover of the great outdoors and celebrated its beauty in much of his poetry. Some of his poems were somber reflections of the complicated society of that time. His poems were received with adoration by critics, and he won four Pulitzer prizes for his works.
Robert Frost – His Poetry
This is the most inclusive collection of the works of Robert Frost and deserves a place on the list of the best poetry books. It includes eleven books of his most famous poems that include A Boy's Will, which he wrote while in England in 1913.
The Road Not Taken is a personal favorite and forms part of Mountain Interval Collection (1961). It is one of his most popular works, although interpreting the poem has had critics debating the meaning of it for decades.
One of the Most Significant
Frost's collection entitled New Hampshire (1924) secured Robert Frost's place as one of the most significant poets of the 20th century, and make The Poetry of Robert Frost one of the top poetry books of all time. After reading Stopping by Woods on a Snowy Evening, no-one can forget the imagery of the snowbound forest and the metaphor it represents of man's struggle against nature.
---
Duino Castle Inspiration
The origins of this poem have become the stuff of legends. The unique circumstances which lead to its inspiration have been retold by Rainer Maria Rilke, a German-speaking Austrian poet.
While Rilke was a guest at Duino Castle on the coast of the Adriatic Sea, Italy he started writing elegies that he dedicated to Princess Marie von Thurn und Taxis. Rilke suffered from depression after serving in the First World War, and staying at Duino Castle was part of his cure.
He Heard a Voice in the Wind
He claimed that one morning while walking along the cliffs and viewing the wild seas, he heard a voice that seemed to come from the wind. It said, "Wer, wenn ich schriee, hortemichdennaus der Engel Ordnungen?" (If I cried out, who would hear me up there, among the angelic orders?).
Those were the starting lines of the first Duino Elegy and he went on to write nine more – creating the Duino Elegies that have been called his greatest creation and one of the best-selling poetry books of all time.
A Man With a Troubled Mind
Reflecting on his inner torment, Duino Elegies, give insight into Rilke's troubled mind and his pondering on the great mysteries of life.
---
The Life of John Keats
"Gone too soon" would be an apt way to describe the untimely death of John Keats at the age of just 25. His poetic genius was cut short by tuberculosis, but he is still judged to be amongst the "supreme masters of the English language." No collection of poetry books would be worth having if it did not include The Complete Poems of John Keats.
Keats was born on the 31st of October in 1795 near London. He lost his father when he was eight years old and his mother died six years later. He showed an early interest in studying medicine but quickly realized that his heart was not in it, and he decided to focus on writing poetry. This was a blessing for poetry lovers the world over.
Difficult Beginnings
Keats loved to experiment with words, but initially without too much success. His early poems were not rated very highly, but he persevered and in this collection, we have all his poems, especially the Odes.
Keat's poetic genius has stood the test of time, and today he is respected for his intelligent use of language and his undisputed grasp of poetic form. In his short life, he proved to be one of the most authentic thinkers and writers of the Romantic poets.
Best Epic Poetry Books
The Complete Poems by John Keats is the best epic poetry book and deserves a place on your bookshelf.
---
Award-Winning Poet
Louise Glück was born in 1943 in New York. She is not only a poet but also an esteemed professor of English at Yale University. Her first work, called Firstborn, launched her onto the platform of America's most well-known poets.
Louise Glück has been awarded many notable awards in her career. She received the Pulitzer Prize in 1993 and the 2014 National Book Award.
Wild Iris
This book is rated among the best female poetry books and clearly shows her idealistic thoughts. Wild Iris is written in three sections. The setting is a garden and three common gardening "bodies" have voices.
There are the flowers that speak to the gardener-poet, the gardener-poet, and a wise all-seeing god. This form of the spiritual oracle was unique and introduced a new influence in the way poetry was written and perceived. One of the best unique poetry books.
---
Lover of All Living Things
Devotions is a careful selection of the works of Mary Oliver. She was awarded a Pulitzer Prize for this collection of poems that cover her works over fifty years of writing. Mary Oliver can reach out to readers with her carefully crafted works that express her love of the world and all living things.
At the age of 28, she published No Voyage and Other Poems, her first book of poetry. This collection of best-selling poetry books includes all the best of her work from then, right up to Felicity published in 2015. With her poetry, she shares her passion for the natural world with us in a special and meaningful way.
Still Relevant Today
Devotions is a spiritual road map with over 200 poems that signpost the journey she has made. It maps her path out of sorrow and grief, helped by the healing gift that she has received from her observations in nature. It reminds the reader of our deep connection with all living things.
She asks demanding questions in her poems and prompts us to carefully consider what we will do with our time on this earth. Her poems are also an antidote to the madness of everyday life and resonate even now, in the world we are living in today.
---
The Voice of Black American Women
Maya Angelou was born in Missouri (1928). She published seven autobiographies, but it is her poetry that has brought her fame. She worked tirelessly use the poetry to raise awareness of the plight of Black American women to the modern consciousness.
She came to fame with her first book called I Know Why the Caged Bird Sings. It became one of her most significant works. This book describes her childhood and teenage years, and through this remarkable work, she achieved international respect.
Pulitzer Prize Winner
Maya Angelou's poetry anthology titled Just Give Me a Cool Drink of Water 'Fore I Diiie was nominated for a Pulitzer Prize in 1971. These poems give an insider view of what life was like for an African American woman at that time, and sadly the hardships still resonate today.
Phenomenal Woman and Still I Rise are some of her poems that celebrate womankind and her strength and resilience in the face of adversity. Angelou is also famous for the poems she wrote honoring Nelson Mandela and other dignitaries. Her eloquent poetry is what makes this volume one of the best poetry books for adults and maybe even the best-rated poetry books of our time.
---
Who Was Sappho?
This work of poetry by Sappho has been carefully translated by Anne Carson from Greek, the language it was originally written in. The poems of Sappho have been enjoyed for more than 2000 years. They were lyrical poems that she sang in Greek. Sadly, very little of her nine volumes of poetry have survived intact, but they once formed part of a collection in the Alexandrian library.
Spirit Lives On
Her spirit lives on through stories, speculations, and rumors that abound about her lifestyle and lovers. She has become a legend, but her choices were not acceptable to the people of her time. Critics of her poetry claimed that she was promiscuous and her poetry was worthless drivel. However, her poetry has stood the test of time and deserves to be included in the best poetry books ever written.
The Lesbian From Lesbos
These are arguably her most famous poems. She describes romantic experiences that is transcendental. Sappho wrote of love between women that was both shocking and profound considering the male-dominated Greek society in which she lived.
She has become the archetypical example of a woman who loves other women, with Sapphic being a derivative of her name. The island of Lesbos, where Sappho lived, has given rise to the term lesbian. She also addressed many other topics relating to politics and religion in her poetry.
Revitalized
If Not Winter has been revitalized by the superb translation done of Sappho by Anne Carson. For students of Sappho's poetry, this will be the go-to guide and introduction to one of the best classic poetry books from Ancient Greece.
---
A Rollercoaster Ride
If you dare to read Crush, be prepared for a rollercoaster ride where simple words take you from passion to despair, from bordering on insanity back to beauty and tranquility. Richard Siken's poetry can transform everyone into lovers of poetry and lovers of love.
He uses every possible poetic technique, and then some, to transport you into another realm. And he ensures that you enjoy the ride. You will feel lust, despair, and then be surprised to be laughing out loud. As you read Crush, be prepared to feel exposed, embraced, and completely blown away by the passion of Siken's poetry.
Biography
Richard Siken is a native New Yorker, born on the 15th of February, 1967. His collection of poems, entitled Crush, earned him the Yale Series of Younger Poets Competition (2004). He also won the Lambda Literary Award for Gay Men's Poetry for Crush. This famous poet, artist, filmmaker, and editor has rightfully earned a place in the top poetry books hall of fame.
Powerful Gay Eroticism
Siken writes with passion about love. He is obsessed with a savagery that permeates all his writing. With an authentic voice, he embraces what it is to be gay, in love, and unafraid of expressing brutal eroticism through his poetic works. Silken is unique in the arena of gay American poets and, Crush is one of the poetry books ranked as the top.
---
Poems to Fill You With Fear
Just the mention of Edgar Allan Poe evokes images of murky, morbid stories set in cemeteries or other creepy venues. Most of the rumors about him are simply legends but have made him more interesting than ever.
As an author and poet, Poe has made a massive contribution to modern fiction as we know it. He is one of the first writers to earn a living from writing. He is renowned for his horror stories and melancholy poetry.
Biography
Edgar Allen Poe was born on the 19th of January 1809. His parents were traveling actors, but they both died before his third birthday. After being taken in by a prosperous tobacco dealer, Poe was introduced to a life of luxury. His siblings were sent to live with other families.
Poe had the good fortune of being brought up in a privileged environment offering many opportunities for advancement. However, Edgar dreamed only of being a writer from a young age and aspired to write poetry like his idol, Lord Byron.
The Complete Stories and Poems
His famous works have been collated into one volume that deserves a place on the list of the top poetry books. There is nothing mundane about Poe's writing, and he is remembered as one of the most outstanding American writers in history.
---
A Doctor, Writer and Poet
William Carlos Williams was born in New Jersey on 17th September 1883. He decided that he wanted to practice as a doctor as well as a writer and poet.
Ezra Pound was an inspiration to him and had an enormous impact on his writing. He maintained a career as a doctor all his working life while continuing to develop his talent as a remarkable writer. He wrote many articles, poems, essays, and poems.
A Poetic Innovator
Williams brought freshness and new techniques to his poetry, and he is renowned for being an exceptional poet who created many of the best poetry books in America.
His poems were all about magnifying the mundane lives of the ordinary people living around him. The naivety of his poetry influenced and enchanted his contemporaries, and this selection of his poems proves that his works are as fresh today as they were then.
His Major Works
William Carlos Williams became a poet of note during the 1920s and 1930s. His most famous works were Kora in Hell (1920); Spring and All (1923); Pictures from Brueghel and Other Poems (1962). It was at this time that he was given the Pulitzer Prize for his poetry.
---
Brutal and Misogynistic
Charles Bukowski published Love is a Dog from Hell in 1977. It lays bare the brokenness, misery, and extremes of emotion inflicted by love. His words can drag you into his despair, but they cannot be ignored. This poet does not mince his words or wrap them in fancy packaging.
His descriptions of people and emotions are brutal and quite disturbing at times. Love Is a Dog from Hell has four parts. Bukowski engages the reader with his keen use of words, expressiveness, and crude passion. And then, sometimes he surprises you with tenderness. He was not afraid to say out loud what everyone else was thinking.
Lusty Poetry About Women
Some have called Bukowski a misogynist, and he may well have been. However, he expresses such a range of diverse thoughts about women in his poetry that it is difficult to pin him down to one opinion about them.
This collection of poems is full of lust, romantic passion, and hate. For this reason, it is rated as an example of the best books for people who love poetry.
---
Raw and Honest
Rupi Kaur has written this anthology of poetry to share her world of pain with the world. Few can relate to the physical abuse, degradation, and loss that she has endured, but she also offers hope and faith despite the horror she has experienced.
An Imperfect Life
There are four sections to this book, each highlighting a different aspect of her life and thoughts. The poems are not lengthy, but they are honest. Her technique is simple, yet poignant. The line drawings that accompany some of the poetry, adds to the overall depiction of her imperfect life.
Milk and Honey speaks of ruptured family relationships, feminism, and racial tensions but ending with the sweetness of coming out the other side undefeated and wiser.
By Woman for Women
Milk and Honey is one of the best poetry books for women. It can be read in one sitting, dipped in and out of, or shared with others who will relate to the anguish, and need the healing it brings.
---
A Time of Innocence
This collection of poems by Robert Louis Stevenson has enchanted children for generations. This great storyteller does not disappoint with his gracious and entertaining style of poetry making this one of the best books of poetry ever.
There are sixty-six poems in this book, and everyone brings to life the simple pleasures of childhood. Drawing from his experiences and imagination, Stevenson describes the innocence of growing up feeling free and excited about life.
The Past in Pastel Watercolors
The watercolor paintings by Tasha Tudor are a perfect addition to the collection. They are a reminder of the innocence of youth and they highlight the freshness and beauty of nature.
This delightful collection is the perfect introduction to poetry for children. It will inspire teachers of poetry and could be a wonderful springboard for parents to share highlights from their childhood with their children. This collection of poems deserves a place on every nursery or classroom shelf.
---
Sharing Her Pain
The last entry in our poetry book reviews is a book that is the answer if you have suffered some of the most horrendous experiences in life but cannot find the words to express the pain in your own way. Salt is a collection of the best writings by the gifted poet, Nayyirah Waheed and it will help you on the journey through pain to peace.
Readers describe feeling breathless after reading these touching poems. Waheed does not shy away from the harsh realities of her life and covers topics that many find taboo. From growing up with discrimination against her gender and race to surviving without the love of a father.
A Message of Sweetness
You may be surprised to find that Salt is not just a collection of bitter words and memories in poetic form. It is an example of a woman using her skill with words to bring peace, joy, and healing to those in need of her embrace.
This collection of poems deserves a place on the list of best-selling poetry books for its forceful message and Waheed's bravery and openness in revealing things that many would prefer to keep hidden.
One More Tip
Salt was the last book in our article, but we have one more tip for you, especially for those who are looking for the best conceptual poetry books. It is a book titled Dies: A Sentence by amazing author Vanessa Place.
---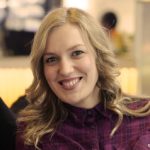 Alissa is an avid reader, blogger, and wannabe writer. (She's a much better cook than a writer actually). Alissa is married, has one human, one feline, and two canine kids. She always looks a mess and never meets a deadline.