Bio
Rollins, also known by his birth name Henry Lawrence Garfield, was born in 1961 and has had a lot of success in the music industry. He is an American musician, singer, author, actor, comedian, activist, and a lot more actually. He was a part of the short-lived but popular band known as State of Alert in 1980 and later a member of Black Flag, a Hardcore punk band that was very popular between 1981 and 1986.
Career
Henry also owns a record label and publishing company and has also had a lot of success in writing a number of best-selling books. The best of Henry Rollins' books out there include Black Coffee Blues, Get in the Van, Do I Come Here Often?, Smile, and a few more. Here, you are going to have a sneak peek at 10 of Henry Rollins' best books ever.
---
Best Henry Rollins Books
---
Popular Band
Henry was a member of the Hardcore punk band known as Black Flag. This is the first Henry Rollins book on our list that holds his diaries and logs of some of the most exciting things that happened while on the road with Black Flag. As one of the best-selling Rollins books, it offers detailed tour diaries of the band's activities and a lot of opportunities to get to know the original members of Black Flag.
You get to see what Henry has managed to keep track of during their six-year-long existence as the popular band. As a Hardcore punk band who knew how to have fun, the contents inside probably won't come as a surprise as there are some pretty crazy events that Henry wants to tell you.
Crazy Fans, Mad Cops, and More
The six years Henry wants you to be a part of are filled with some very exciting adventures that involve all kinds of weird and obsessed fans, cops as crazy as mad dogs, a lot of substance abuse, and some of the most memorable night drives.
Other reasons that give this book a place among the other best Henry Rollins books are the facts that Rollins decided to update his book with a number of unseen photos from that time, an all-new foreword, and a very exciting afterword that talks about where the members of the band are now and similar content.
---
Autobiography
The Portable is an autobiography Henry wrote in order to spread the word about his goals and to allow his fans to learn more about him as a person and as a music icon. It's one of the best books written by Rollins in which he talks about himself and shares a series of short stories about experiences from his life.
He talks about his wonderful years with the band Black Flag, about the Rollins Band that formed after Black Flag in 1987, about his most successful songs and albums, about his exciting performances across the world, and much more. You also discover how and which of his albums, like Get in the Van, won Grammys and other prestigious awards.
What's Hidden Inside
A lot of the contents inside this collection are inspired and derived from some of his other books such as Art to Choke Hearts, Black Coffee Blues, Solipsist, Get in the Van, and others. On top of that, there are also some never-before-seen short stories of his that you get to read for the first time.
This book is a wonderful opportunity to get to know Henry more as he lets you inside his crazy and different world. As one of the best books by Henry Rollins, you get so much value from it and come out with the feeling like you've known Henry for most of your life. It's a feeling you don't want to miss if you are a huge fan of his.
---
Opinions and Thoughts
This is the best Henry Rollins book series in which he talks about his opinions and thoughts on various topics such as the music industry and other things he has strong feelings about. There are three books in this series, Black Coffee Blues, Do I Come Here Often?, and Smile, You're Traveling.
Black Coffee Blues
This book is written in seven parts and is filled with writings that Henry has gathered between the years 1989 and 1991. The seven parts inside include, in order, 124 Words, Invisible Woman Blues, Exhaustion Blues, Black Coffee Blues, Monster, 61 Dreams, and I Know You.
Do I Come Here Often?
This is the second book in the series and the contents inside are mostly exciting interviews with Jerry Lee Lewis and Issac Hayes. But that's not all, Henry also includes thrilling articles about Roky Erickson and David Lee Roth. Another thing that makes this book one of the top Henry Rollins books ever is the tour journal of Rollin's 1991 Lollapalooza tour and some cool illustrations.
Smile, You're Traveling
In the last book of the best Henry Rollins series, he talks about some very exciting times and memories that he remembers most about his years spent traveling and entertaining others. There are a lot of laughs to be had in this book and many intense memories to be told.
---
Human Existence
Solipsist is a short – 160-page book in which Henry discusses human existence and similar topics. You get to hear this man who knows how to entertain with comedy and music, dive deep into the human mind and make you really think about various topics.
It is one of the many best-rated Henry Rollins books that deserves a thorough read. It's not a book filled with fun ideas and happy memories, instead, it is a book that is filled with brutal honesty and exposes the reality of life.
The Twisted Human Mind
When you first dive into the contents of this book, it almost won't feel like it belongs on a Henry Rollins books list, but if you are someone who has read many other Rollins books then you will find the similarity and the meaning behind every word. By reading all of the hard truths about life, pain, and brutal honesty discussed inside, you can see the book as either a source of inspiration or a way to feel bad about yourself.
From what many Henry Rollins book reviews have stated, lots have looked at this book as something that changed their lives and fueled them with all the inspiration, motivation, and realization they needed. Solipsist is something everyone who is looking for more meaning and answers to life should read.
---
Getting Real
Before anything else, this book is a collection of Henry's first 5 books including High Adventure in the Great Outdoors, Bang!, Art to Choke Hearts, Pissing in the Gene Pool, and One From None. As you dive into the book, you are going to recognize a lot of the content gathered from the books if you have read them previously.
The stories you get to read inside are some of the realest moments and thoughts that Henry has had throughout his life and career. At times, the book can be depressing, dark, and twisted but it can also be very inspiring and encouraging. You get to read about other people's suffering and experiences through hard times so that you will get a feeling of comfort if you are going through something similar.
Help For Your Darkest Moments
Reading about Henry's point of view about the reality of life can be a powerful thing. The emotions that he expresses through the words in this book are quite memorable and influential. Many of the things he talks about are from his own life and it's surprising how relatable they are as most of them are things we have all felt, experienced, or thought about at some point in our lives.
Overall, this is a wonderful collection of the most important and memorable words from his first five books. Those five are some of the most popular Rollins books so you can expect to have a very enjoyable time reading what's in this collection. Just remember to take breaks and don't consume the entire thing in one day.
---
Two Popular Works
Many books by Henry Rollins tend to connect to a person who is going through some difficult times and so does this book. Before we dive into the contents inside, you should know that this edition is a combination of two popular works by Henry with selected writings to make everything fit in nicely together. What you can expect inside are writings and tour journal notes by Henry that he has collected between 1988 and 1992.
Lots of people confirm that they can easily create connections with Henry's words. He speaks the truth in each of his books and always shares how he feels and has felt at certain points in his life. This book has the power to help you realize a few things about life and also find hope when there is none left.
Sadness, Anger, Depression, and Loneliness
These are all things you get to read about inside and hear Henry's thoughts on each of them. He talks about the death of a close friend of his and the emotional rollercoaster that follows after. The reason that the words inside this book are so powerful is because the things he wrote were immediately after experiencing the things he talks about and not years after.
Everything inside is from his journal entries at those times in his life. In this book, he draws from those feelings to create something so powerful and unique that it would be hard to find somewhere else. This book is a masterpiece and probably the best Rollins book of all time.
---
Disturbing
This is the best book by Rollins that is going to offer some eye-opening truths about America and much more. What Henry is trying to deliver through this book is another series of frustrating opinions about certain topics of interest for him and for many others like him. In 1986, he began thinking about the contents inside the book and started collecting his thoughts to deliver this amazing book.
In Eye Scream, you get to read about some disturbing, eye-opening, and crazy stuff. Henry draws inspiration from the different parts of the countries he visited while he was on the road and from the disturbing things he had seen. This includes his thoughts on morality shifts, rituals, attitudes, ferocity, cruelty, racism, and similar things he saw in the people he came across.
Criticism and Strong Opinions
The book is filled with criticism and Henry's thoughts on American culture. There is a poem inside, titled Everything, that is going to open your eyes about the state America is in and about his own solitude.
The book is not that long and not everything inside will be the way you want it to be. If we had to make a list of Henry Rollins' books ranked, this one probably wouldn't be number one but there are some things inside that you are going to be thankful you have read. Having said this, it wouldn't hurt to read about how Henry feels about America and how he criticizes it.
---
Murder
The wonderful story inside this book presents a heartwarming cause that Henry had dedicated a part of his life to and the challenges that came with it. The narrative of this book is one of the most exciting parts of it as it manages to keep you hooked until the very end of the book.
It all starts in 1993 when Henry found out about a murder that occurred in West Memphis. Three young boys were murdered and three older boys were accused and convicted of the murders. Henry was certain they were innocent so ten years after these events, he starts raising money for these boys' defense, and the way he does it is through his CD Rise Above.
A Memorable Quest
The events that follow are more than exciting as you get to read about how Henry struggles to achieve his mission, to help those boys and raise the money needed for their defense. His struggles include dealing with a few hard-headed and arrogant managers, a sundry group of musicians, and many other people who could help but didn't care at all about his cause.
Also included inside are black and white photos of the long rehearsals of the songs from the CD, and a 14-month-long story that is filled with twists and turns all around. When trying to decide which one is the best of Rollins' books, this one comes pretty close to winning. You are going to have a great time reading about this exciting journey and finding out how it all turns out at the end.
---
3 Parts
The next-to-last book you get to check out here is called Roomanitarian and inside, you get to read more interesting and mind-boggling pieces of prose and poems. This book is split into 3 parts and he discusses different topics in each.
Walking The Chasm
This is the first section of the book and the interesting thing about this part is that it features a series of intriguing poems by Henry. These poems mark the hard-hitting style Henry writes in and discuss a variety of his favorite topics to talk about.
Ended
The second part is a collection of short stories that greatly resemble Rollins' writing style and the contents of his book Solipsist. Many eye-opening and honest Henry Rollins quotes await inside this amazing book.
To Ann Hitler With Love
And in the third section of the book, you get to discover a series of love letters that Henry writes to a fictional woman who remarkably resembles Ann Coulter.
---
Long Interview
The last, but not least, Rollins' best book out there features one half filled with poetry and another half that resembles a very long interview. One slight let-down is the fact that there aren't any titles, or sections, or anything like that inside the book. It's just one long piece of content that spans approximately 140 pages.
The contents inside are a mix of dark emotional bits and exciting pieces full of humor. The poetry part is the part where you get to read about the more emotional and darker thoughts that Henry wants to share with you.
Something to Say
As for the part with the interview, it's an interview that was done over a three-day period and there are many different topics and people discussed inside. Henry has something to say about Huber Selby and other writers.
There are many parts where you will want to laugh out loud and there are other more serious bits as well. Overall, it will be easy to spot why it's one of our Rollins book recommendations as the contents inside grab attention easily and don't let go until the very end. We've got one more suggestion for you and it is Henry Rollins' new book titled Stay Fanatic!!! and it really is fan(t)a(s)tic.
---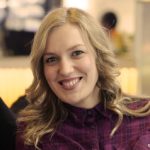 Alissa is an avid reader, blogger, and wannabe writer. (She's a much better cook than a writer actually). Alissa is married, has one human, one feline, and two canine kids. She always looks a mess and never meets a deadline.