---
Best Modern Poetry Books
---
Imagery and Emotions
Most scholars agree that modern poetry is the work that has been produced by 20th and 21st-century poets. Some even include great poets such as Edgar Allen Poe and Walt Whitman, of the 19th century, in their definition.
Modern poetry usually highlights imagery and emotions, but does not necessarily include the use of rhyme and other technical aspects of traditional poetry. Free verse, Beat poetry, and poetry slams are examples of modern poetry.
---
Biography of Rupi Kaur
Rupi Kaur was born in Punjab, India, in 1992. Her family immigrated to Canada when she was four years old.
Her sensitive nature and love of language were apparent from a young age. Rupi was an avid reader, as well as an artist who drew inspiration from her talented mother. She enjoyed writing poems and began to share them with her friends. Rupi understood the power of words to transform a humdrum existence into an inspirational life. Speaking of inspiration, just check out our article about the inspirational poetry books, where you can find this publication as well.
Poems Published on Social Media
As a writer of the best female modern poems, Rupi initially used social media to expose her work to the public. It was not long before she became an admired poet, and in 2015, her first collection of poems entitled Milk and Honey was published. It is one of the best-selling modern poetry books.
The Sun and Her Flowers
For lovers of the poetry of Rupi Kaur, The Sun and her Flowers has finally reached completion. It is her second poetry collection and it is sure to be listed among the best modern poems of all time.
This is her life story told through her amazingly gifted poetry. It tells of a journey from exile to establishing a place of her own. She acknowledges where she has come from and describes the need to grow and heal from events in the past.
Five Sections
The Sun and Her Flowers is written in five sections that represent the different stages that flowers go through in their life cycle. Rupi Kaur celebrates all the stages of her life and all the different types of love that she has experienced.
---
Atticus – an Instagram Sensation
Atticus is a writer of modern poetry who has risen to fame through attracting a vast number of fans on Instagram. No-one knows his true identity, and this seems to liberate him to write about love in a deeply personal way. This debut collection is destined to become one of the best modern poetry books.
Love – Her – Wild
These words create the titles for the three sections of this unique collection of modern poetry. When Atticus writes about Love you get the feeling that he has experienced it in all its glory and pain. Her tells us a little about his muse, and Wild leaves us in no doubt about his exciting young life. These three aspects help to make this one of the best books of contemporary poetry.
Relatable and Raw
Readers of Love Her Wild will enjoy the naivety of this poetry and the feelings of youth and first-time experiences that Atticus describes. It is also one best-selling modern poetry books.
He describes interesting settings as the background to his poems e.g. he describes being in the desert and looking at the stars. This places the poems in a specific context, but the feelings he describes are universal. Young poetry lovers will not be disappointed by this refreshing book of modern poetry by the remarkable Atticus!
---
Who Is Lana Del Rey?
Elizabeth Woolridge Grant aka Lana Del Rey is a thirty-five-year-old American singer. She was born in New York City, which is where her music career began.
Her unique musical style is characterized by the expressions of her feelings about tragedy and sadness, desirability, and romance. She is fascinated by the 60s pop culture of America and reflects this in her works and presentation.
Contentious and Diverse
Del Rey's poetry is contentious and diverse. Taking her inspiration from the likes of Sylvia Plath, Allen Ginsberg, and Jack Kerouac, she delivers something for everybody. The format of the poems is unstructured and "freestyle" with very few recognizable poetic techniques. What makes this collection among the best modern poetry books by women is the sensitive, rhythmic delivery of her poems set to music.
Essential Writer
Del Rey has bound the collection of modern poems herself, had benevolently decided to donate half the proceeds from the sales to the Navajo Water Project. She has been named "The essential writer of her times" with her free spirit and authentic voice. Lana Del Rey has created an audiobook of Violet Bent Backwards Over the Grass that will delight those who love poetry that is modern and unpredictable like the writer herself.
---
Reflection of Her Life
Rupi Kaur is a remarkable poet who is not afraid to bare her soul through her poetry. It is not easy for everyone to relate to the physical abuse, degradation, and loss that she has experienced. However, she bravely offers hope and faith to those who have, and her inspirational words make this one of the best contemporary poetry books.
Raw and Flawed
The four sections of Milk and Honey highlight different aspects of her life. The sheer honesty of the poems is breath-taking, and her technique is simple, yet poignant. The addition of her sketches that accompany some of the poetry does not detract from the importance of her words.
Milk and Honey tells of the harm that is endured in dysfunctional family relationships, feminism, and racial tensions but ends with sweetness, kindness, and wisdom.
Her Nurturing Poetry
Milk and Honey is one of the best modern poetry books for women. Despite being short enough to read in one go, it is also a collection of poetry that can be helpful during tough times. Milk and Honey is a delightful book to share with friends in need and one of the best modern poetry and self-help books.
---
Love & Loss
Best new poetry books don't get any better than Love & Misadventure by Lang Leav! Only a young, modern woman could so aptly express love and loss so poetically. Lang describes the thrill of finding love and then being dropped into the pits of despair when the affair comes to an end.
Stunning Illustrations
Lang Leav has created beautiful illustrations to introduce each of the three parts of this poetry collection. Part 1 is called Misadventure. Part 2 is entitled The Circus of Sorrows, and the final part is simply called Love.
Modern Poetry at Its Finest
With almost child-like simplicity, Lang Leav reveals emotions linked to problems of the heart. She is loved and admired by fans for this reason. They describe Love & Misadventure is a work of brilliance and deeply relatable for generation Z. These best modern poems about love will make the perfect gift for any young adult who understands the pain of love.
---
The Elevator Ride
This is a truly remarkable book because of the topic, as well as the creative way that this epic poem is structured. Jason Reynolds has masterfully encapsulated one man's thoughts as he travels downwards in an elevator. It belongs on the list of good contemporary poetry books, maybe even the best current poetry books as it is a thought-provoking book that will leave you disturbed and in awe.
An Inner Struggle
This poem is about the inner struggle experienced by man as he contemplates killing the man who murdered his brother. The design and choice of the words are mirrored in the downward movement of an elevator. Despite its briefness, the poem packs a punch and is truly unforgettable.
Meet the Characters
As the elevator descends, the poet introduces characters and the floors where the elevator stops form the structure of the poem. Jason Reynolds is masterful at character descriptions and the reader is swept along with the downward movement of the elevator. There is mystery and suspense as we enter the tension and conflict that Will is experiencing while trying to find the murderer.
Teen Gun Violence
The aggressive staccato narrative style makes this a must-read book. You probably will not be able to put the book down until you get to the end.
---
Summary
Perfect by Ellen Hopkins is ranked as one of the best modern teen poetry books dealing with teenagers and pressure. In this book, we meet four young people who are all trying to reach perfection but in different spheres of life. Some face peer pressure, others are being pressurized by family, and others are putting intense pressure on themselves to achieve their idea of perfection.
The Characters
As an introduction to the book and a way to lure readers in, the cover makes a superb visual statement about how striving for perfection can go wrong. It creates the perfect first impression! Ellen Hopkin's characters often stand out as being extreme cases of the issue that she is portraying. This is true of the four characters in this book.
Common Problems
What they are going through are common problems that can be found in homes and schools around the world. We know, from the six o clock news that young people are suffering from eating disorders, drug abuse, and confusion over sexuality, as well as parental pressure amongst many other things. Some young people are even being driven to the brink of suicide in the quest to be perfect.
Hard-Hitting and Real
Ellen Hopkins is not afraid of talking about the issues that are being faced by modern teenagers. This book provides the opportunity for young people to realize that they are not alone in their struggles and that there is hope for a way out of the mounting pressure. It's not an easy read, and some people found it quite draining, but that is Hopkins' definitive style and it is what makes one of the most popular modern poetry books.
---
Poetry to Be Enjoyed
Trista Mateer has written this example of the best books of modern poetry by successfully making it appealing to a wide audience. It is made up of disjointed poetry pieces interwoven with prose.
Relatable Topics
She speaks of topics that most people have thought about or personally experienced. These include issues such as body image, falling in love, coming out, and family relationships. Her authentic and honest style makes her work credible and simple enough for anyone to access. For anyone interested in mythology and storytelling, this book is a must!
Who Was Aphrodite?
As the goddess of Love, Aphrodite is the perfect vehicle for poems about discovering self-love as well as falling in love. It gives this contemporary poetry book a feeling of richness and culture. The colorful illustrations are beautiful and bring symmetry to the layout of the poems. Even the most reluctant of poetry readers will be swept across time and will fall under the spell of love by this delightful example of the most modern poetry books.
---
About Courtney Peppernell
Courtney Peppernell is an Australian writer and poet. She lives in Sydney with her partner and two dogs. She is an LGBT writer and her collection of poetry called Pillow Thoughts is her first poetry anthology. It is ranked among the best contemporary books of poetry and has established a fan base around the world. Peppernell has sold more than a million copies of Pillow Thoughts since it was first released.
Tender and Emotional
Courtney Peppernell has a unique skill when writing about emotions. You get the feeling that she knows what she's talking about when she describes emotions like pain, thrill, excitement, and love. Pillow Thoughts is one of the great modern poetry books about finding and losing love, along with the emotions relating to self-worth.
Ten Poetry Sections to Delve Into
This collection of poetry is presented in ten sections, making it easy to find the poems that are particularly relevant to you at this time in your life. By sharing her own experiences through her poetry, Peppernell ensures that she is true to herself and convincing in her honesty. She achieves all this with a light, butterfly touch that is deep and uplifting at the same time. The poem dedicated to her partner, Rhian, is evidence of her talent and ability to leave a lasting impression on the reader.
Touching
Be prepared for her words and expressions to linger in your mind long after you have finished reading Pillow Thoughts. They will return to you when you inevitably experience universal human emotions. That is what makes them some of the best modern love poems you will read at this time.
---
Who Is Pleasefindthis?
This is the nom de plume of the poet Iain S. Thomas. He wrote this amazing collection of touching poetry and collaborated with the photographer, Jon Ellis to create one of the most famous modern poetry books.
Understanding Yourself
This collection of beautiful poems about all the possible things that life will throw at you is undoubtedly among the good modern poetry books around. It is the perfect poetry book for curling up with when you are feeling down and in need of some soothing words. You will begin to understand your reactions and discover a way to become hopeful once again.
Four Chapters
I Wrote This For You consists of four chapters. They are entitled Sun, Moon, Stars, and Rain, and reflect different themes in our lives. There are beautiful photographs that accompany the poems, adding simple images that enhance the reading experience. It truly feels as if these poems have been written especially for you.
The Perfect Gift
Despite being a little book, it has a huge impact. It is perfect as a pick-me-up or as a comforting gift for someone who needs a hug and one of the best modern-day poetry books.
---
A Poetry Book for Everyone
It is not every day that you stumble upon a poetry book that fills you with so much wonder and delight that you find yourself buying multiple copies to give away to friends and family. Another entry in our modern poetry book reviews titled Bright Dead Things by Ada Limon is one such poetry book.
A Masterful Feminist Poet
Limon is a master poet who can translate the normal human stream of consciousness into verses of meaningful emotions. Nothing is left to chance in this example of the best-rated modern poetry books. Limon's attention to detail and precise positioning of words in verses, and verses in the perfect place make this a poetry book to savor.
Various Topics
The poet introduces us to her life and all the precious moments that have gathered as she goes from being an innocent child to a woman. She also shares the profound effect that her mother's death had on her. Using the metaphor of coal mining, she encapsulates the bleakness of death with the blackness of the pit.
Bold and Raw
Through her poetry, she deals with the topic of death in an unsentimental, yet powerful way. Limon has delivered a collection of the best meaningful modern poems. It is full of feminist boldness and the raw emotion of a woman who has survived to write superb poetry about the highs and lows of her journey.
---
A Story in Verse
Elizabeth Acevedo has written her debut novel about a strong young woman who uses writing to make her voice heard. The power that she feels gives her the boldness to stand up to any adversity that threatens to pull her down.
Xiomara Batista
Fifteen-year-old Xiomara Batista has found out the hard way what it is like to be an Afro-Latina girl growing up in Harlem, New York City. Her parents were immigrants from the Dominican Republic, and she has inherited the sultry look of her ancestors.
With her developing body, she attracts the unwanted attention of local men, but she finds ways to make her feelings known. Firstly, she uses her fists but then discovers that writing poetry is where her real strength lies.
Big Issues
Xiomara tackles issues like dysfunctional families and religious bigotry. Her poetry also reveals the tenderness of discovering love and acceptance of her womanly body. One of her greatest challenges comes when she is forced to choose between obeying her parents and doing what makes her happy.
They demand that she attends her Catholic confirmation classes, but she would much rather spend her time at the slam poetry club held at school. Eventually, her love for writing poetry gives her the courage to choose what is best for her.
Rated With the Best Modern Poetry Books
The Poet X is among the top modern poetry books and relevant to young women who are facing the same issues no matter where they are growing up in the world.
---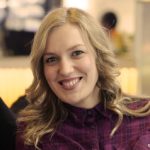 Alissa is an avid reader, blogger, and wannabe writer. (She's a much better cook than a writer actually). Alissa is married, has one human, one feline, and two canine kids. She always looks a mess and never meets a deadline.