---
Best Inspirational Poetry Books
---
Consolation and Comfort
Humans are aspirational beings, and inspirational poetry touches us at a primal level. When life is getting us down, we respond to the motivational words of poetry to console and comfort us. Inspirational poets can use their personal experiences and talent to change the way we are thinking at the time.
These words and imagery have a profound effect, and we appreciate that they are offering us a way out of the despair. It is for this reason that poets have remained relevant throughout the generations. Let's now take a look at our inspirational poetry book reviews.
---
Inspirational Words
Yung Pueblo is the pen name of the vibrant young writer Diego Perez. The name means "young people" and reminds him why he writes poetry. It also represents his Ecuadorian roots and participation in political activism.
This amazing poet underlines our need to take responsibility because of our place in the collective of humanity, and there is no place to hide from it. Liberation is his much-loved word and the source of his passion.
Healing Words
As he has started practicing Vipassana meditation, he has started to focus on his personal growth. He uses his powerful writing and speaking to promote individual healing and strives to inspire people to participate in the promotion of global peace.
Peace and Clarity
Inward is his collection of poems that is fast becoming the best-rated inspirational poetry books for young adults. In some ways, it is like a meditation guide full of repetitive words. You begin to believe that Healing, transformation, and freedom are possible.
It has a universal appeal and his works will strike a note with many young people who are trying to make sense of the world in these unprecedented times.
---
Inspirational Poetry
Although Walt Whitman was born in 1819, his words still have the power to inspire young people today. Back in the day, his poetry was not received with enthusiasm, but it has stood the test of time and is one of the inspirational poetry books ranked as the top.
Inspiration From Nature
This poetry collection demonstrates Whitman's love of playing with words and experimenting with new poetry forms. Leaves of Grass is made up of free-flowing non-rhyming lines that seemed strange to his contemporary poets.
Over time, Leaves of Grass has been expanded to include up to four hundred of his inspiring and motivational nature poetry.
Sexual References
His sexy themes about homosexual and heterosexual love are as relevant today as they ever were. He suffered disapproval for his lewd musings, but a judge deemed it acceptable after it had been banned.
Walt Whitman is now held in high esteem, and Leaves of Grass has been rated as among the best inspirational poetry books to read.
---
Song of Freedom and Praise
This book of inspirational poetry is a celebration of hope when times are tough. When you read this book you will experience the restoration of faith and your belief in the power of grace.
Look to Nature for Inspiration
Morgan Harper Nichols has written this book of the most uplifting poems just for you. It is like a long love letter from a lover. She wants you to know that you are treasured, precious, and worth it. Every part of you is important – your mind, heart, soul, and body, and she wants you to acknowledge that to yourself.
Impressive Collection
Morgan is an Instagram sensation and has attained a guru-like status amongst her millions of fans. All Along You Were Blooming deserves a place on your bookshelf, whether you are going through self-doubt now or to save for a time in the future. It is one of the best-selling inspirational poetry books and an impressive collection of poetry and illustrations.
---
Fantasy, Romance, and Sensuality
This collection of inspirational poetry is described as "truly captivating and beautifully written." Frank Watson writes a brand of poetry that is sensual, dark, and intriguing.
Short verses investigate how love, nature, spirituality form in our consciousness. He talks of dreams that are filled with exotic symbolism and glitzy music. In the Dark, Soft Earth reminds us of how everything we do is supported by the soil beneath our feet.
Poetry With Stunning Images
These are possibly the best inspirational poems of all time, and they take on a seductive journey that is littered with references to enflamed carnality. The words will linger in your mind long after you have turned out the lights.
If you or anyone you know needs some romance and moonlit ecstasy in their lives, then this is the poetry book for you.
---
Be Glorious, and Rise!
"I'm Rising: Determined. Confident. Powerful" is an impassioned call to take charge of your life no matter what you are going through right now. You cannot help but be inspired to locate your inner mojo and live out the potential that we all have somewhere inside.
Buckle Up!
In this collection, you will find encouraging stories, alluring alliteration, and the kick up that "jacksie" that you know you need. Stradford has earned her stripes in the war of hard knocks, and she has all the authority to encourage you to develop perseverance, courage, and empathy for others.
So Much More
This example of the best motivational poetry books is waiting for you to find the time to think about self-love. It is so much more than just a bunch of nice poems. It has the potential to change your life. As Michael Jackson said, "It doesn't matter if you're Black or White". It also matters not what gender you are or where you live. You need this book!
---
Your Companions for Everything
The Buddha told one of his disciples that good spiritual friends are "the whole of holy life". An inspirational friend of mine recently sent me a card that said: "Good friends offer advice, Great friends offer Prosecco!" I know which advice I prefer, but I guess they both boil down to the same thing.
Spiritual Wisdom
These inspirational poems have been collated to offer every variety of advice and spiritual wisdom that you will ever need. The Poetry of Impermanence, Mindfulness, and Joy is like having your best friend by your side through everything that life can throw at you. That is what this fine example of the best uplifting poetry books will do for you, and it is all delivered with wit, wisdom, gentleness, and hope.
Guided Meditation
The Poetry of Impermanence, Mindfulness, and Joy has a variety of words of wisdom taken from a range of ancient writers as well as contemporary poets. John Brehm has included a guided meditation that you can listen to, and incorporate into your daily spiritual habits.
---
Helping You to Survive
Keep Moving is the written form of a supportive friend whispering in your ear when you feel overwhelmed by life. This inspiration collection will fill you with the means to be creative, courageous, and resilient. One of the best inspirational poems about life.
Inspiration From Japan
Following the devastation of her divorce, Maggie Smith wrote the poem Good Bones that went viral. She writes poignantly about facing the future alone and making a new start.
Embracing the ancient Japanese art of Wabi-Sabi, she likened her reinvention to the mending of broken vases with gold. She understands the truth that the cracks will heal, but the scars will remain to remind you that you are a resilient and powerful person.
Another Chance
Keep Moving is listed as one of the most popular inspirational poetry books, and it will make the perfect gift to someone who is experiencing the paralyzing fear of how to face the future alone. Some might even begin to believe that they have been granted parole from a toxic relationship!
---
Solace, Perspective, and Courage
There is not much that we can be sure of in these uncertain times. Unfortunately, the light at the end of the tunnel is actually the train coming towards us! There is hardly anyone who is not experiencing some form of hardship.
Deep and Meaningful Words
It is for just such times that How Lovely the Ruins has been written. These inspirational words will bring comfort and hope to those who feel like they have lost their way.
It is an evergreen collection of classical and modern poetry that is designed to lift one's spirits and offer a helping hand in times of trouble. Featuring poems from the most diverse assembly of motivational poets, this is one of the top inspirational poetry books to be found.
---
Like a Soothing Balm
This is one of the best feel-good poetry books by the sensational Rupi Kaur. If you need some soothing imagery and words for your sickly soul, then you will love this book. The Sun and Her Flowers is refreshing and enlightening.
We Are All Part of the Whole
Rupi has arranged her inspirational poems into four distinct chunks that represent parts of the whole. In that way, she wants to remind you that it is the small, seemingly insignificant parts of your life that contribute to making it complete.
For those who have experienced the horror of sexual, or any other kind of abuse, this collection of poems will remind you that you are not alone. They are written with honesty about her personal experiences, which makes The Sun and Her Flowers empathetic in a unique way.
Peace and Healing
It is not surprising that this talented writer is a New York Times best-selling writer, and it has been worth the wait for this inspiring poetry collection. She will show you the way to find peace and healing on your journey to acceptance and will also help you to enter the world of poetry.
---
Nature Will Heal Everything
Mary Oliver has brought us a collection of inspirational poetry that invites the reader to leave the real world of troubles and pain, and venture out into nature. From experience, she knows that the natural world offers all the comfort and solace that anyone needs in our troubled lives.
Mary Oliver has won numerous awards for her beautiful poetry. For example, there is the 1991 Christopher Award, and the 1991 Boston Globe Lawrence L. Winship Book Award. It is not surprising that this talented author has such wide appeal.
Down-to-Earth Wisdom
Her spiritual awareness, poetic prowess, and her clear, simple message that there is healing to be found in the arms of Mother Nature. All we need to do is put the stress on hold, tuck House of Light into a backpack, and find a quiet place to digest her soothing words. This is a collection of the best motivational poems you will ever find.
---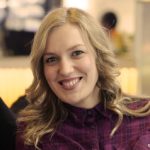 Alissa is an avid reader, blogger, and wannabe writer. (She's a much better cook than a writer actually). Alissa is married, has one human, one feline, and two canine kids. She always looks a mess and never meets a deadline.