Bio
Born December 2nd in 1963, Patchett began her writing career as a novelist in 1992 and is writing fiction novels to this day. She has first published quite a lot as a short-story writer but then began to write longer novels which turned out to be the start of a new wonderful career for her.
Career
Patchett's first novel, The Patron Saint of Liars was an absolute hit and enjoyed by many and was even adapted as a television movie in 1997. After a couple of other novels, her fourth one called Bel Canto was the novel that established her prominence among contemporary writers. Without further ado, let's now take a look at what the best Ann Patchett books are.
---
Best Ann Patchett Books
---
Style
She writes fantastic fiction novels that are filled with so much excitement that they begin to feel like watching a live-action movie. You can check if you agree about what we are talking about after you read some of her best novels that we have mentioned in our list of Patchett's books. Enjoy!
---
Terrorist Attack
If you are looking for mystery books by Patchett, this is possibly Ann Patchett's best book to start with. Bel Canto brought so much success to her as it describes an exciting tale. It is a story of a terrorist attack that has happened at the home of the vice president.
Skipping the Party
On that day, a party was thrown for a leading Japanese industrialist Katsumi Hosokawa with the intention of attracting investors. The president was also invited to this party and he was the terrorist's target until they found out that all of this was for nothing as the president decided to skip the birthday party and stayed home to watch his favorite soap opera.
Negotiations
After that disaster, the terrorist decides to capture the hostages and hold a negotiation that lasts for months with back and forth negotiating. They come to a small arrangement to let go of all of the women except for a high-value one which happened to be a famous opera singer by the name of Roxane Coss who was the hired singer for the birthday party.
Thrilling Backstories
Ann has made sure to add some thrilling backstories about the characters to show their humanity and constant deals being made between capturer and captive. Politics are involved as lives are on the line and after a while, things get super exciting as a brutal resolution has been uncovered and everything turns into a hot mess. It's definitely worth making a movie of as it is one of the best Ann Patchett novels out of all Patchett books.
---
Marina Singh
The second entry in our Patchett book reviews is the State of Wonder. We would like to note that we haven't made this list of Patchett's books in order as all novels are equally great. In this exciting story full of adventure, Ann has written a thrilling experience for her readers as they accompany a pharmacologist by the name of Marina Singh on a crazy journey to the Amazon rainforest.
Drug Research
She has been assigned a task to find Dr. Annick Swenson, a curious researcher who has been reported missing in the same jungle while conducting research about a new drug that has an ingredient found in the Amazon rainforest that can allow women to be able to bear a child in no matter what age they are.
On top of that, that same ingredient can be made useful in a drug that can cure malaria. As her journey begins, she witnesses crazy things that you won't see every day. She encounters local tribes, cannibals, and after locating doctor Swenson she finds out that she has become pregnant at the age of 73, making her the first human test subject for the new drug.
Amazing Package
This book deserves a place on the list of the best books by Ann Patchett as it describes an adventure that most thrill-seekers will absolutely enjoy reading over, and over again.
It has a bunch of unique characters who are related to each other in ways filled with drama and some with romance. All of the important stuff for making this an exciting read are well packed into the best Patchett novel.
---
Not Your Typical Novel
Before getting to the good stuff, you might start thinking that this is an average, typical domestic novel that deals with boring stuff. You will be surprised by how wrong you are as you dive deep inside the lives of the crazy characters that Ann has created in Commonwealth, which is one of the most popular Ann Patchett novels.
The story goes like this: It starts at a christening party for the daughter of Fix and Beverly Keating when an uninvited guest shows up at the party with a bottle of gin. Bert Cousins, the uninvited guest, was a lawyer who barely knew these people but was looking for any excuse to escape his stressful home with three children and a pregnant wife.
Broken Man
With another kid coming his way, Bret was a broken man who couldn't handle the stress and lack of happiness with his wife. As they make sure they empty the whole bottle of gin that Bret brought, they all get drunk and the crazy drama starts to unveil.
Bret finds himself in a situation where he is kissing Beverly which starts a whole affair and ends up with them both leaving their families and starting a new life as a married couple in Virginia. The story spans more than five decades in which their children visit them from time to time.
Many Surprises
In those five decades, you won't believe the things Ann comes up with as Franny, the daughter who the christening was for, starts dating a famous novelist who is a bit older than her and in desperate need for inspiration for a new novel. The drama from Franny's life makes sure he gets what he is asking for and the story continues with a lot of stunning surprises. It is one of the best-rated Ann Patchett novels.
---
Five Decades
The Dutch House is Patchett's latest novel on our list and also one of the best-selling Ann Patchett novels. With The Dutch House, Ann presents another great story of passion and emotion that spans over a period of five decades. She tells it as a story written by Danny who is the son of a very rich man who made his fortune with real estate.
Obsession
He describes his father as being obsessed with buildings as he truly enjoyed real estate and was all he was thinking about. Being born in riches, Danny and his sister Maeve didn't have it at all bad until their mother left them to go to India and devote her life to the poor and their new step-mother stepped in to fill the position.
Their father was putty in their stepmom's hands and he couldn't do anything to stop her from controlling everything. At a young age, Danny and Maeve were kicked out of their own home by their horrible step-mother, having to go to a life of poverty and face difficult times.
Inseparable Siblings
This is a story of how an inseparable pair of siblings had to stick together through thick and thin in order to survive. It is described as a dark fairy tale, as these two young siblings are living the worst part of any fairy tale for a very long time.
Every bit of success they have achieved is once again lost and they have to start again. However, times were tough, but these strong characters were only happy if they were together, so nothing could stop them. It is a wonderful story and possibly the best Ann Patchett book for many of her readers.
---
Heartwarming
While we are on the topic of the top Ann Patchett novels, you need to give this one a chance. It's a heartwarming story about a very loving friendship between Ann and her late friend Lucy Grealy.
Lucy was a very unlucky child as when she was 5 years old she had to suffer through cancer which eventually caused her to lose part of her jaw due to many unsuccessful surgeries and years of chemotherapy and radiation. But, Ann and Lucy didn't know each other from their childhood.
More Than a Friendship
They met each other at the Iowa Writers' Workshop and decided to share an apartment. Their friendship was more than just a common acquaintance between two people. They had great love and devotion to each other. Both had the same belief in making a living from being famous and successful writers.
After working various jobs and writing as much as they can in their free time, Ann went on to win many prizes for her novels, and Lucy also became a bestselling author from the fiction books she wrote which were inspired by her own life lived recklessly filled with plenty of stories about dancing, sex, and clothing.
Addiction
After various tragic events, Lucy had become addicted to heroin which eventually compromised their precious friendship and led to her own demise by a potential suicide or overdose. Worth mentioning, Truth and Beauty is one of the tragic Ann Patchett books ranked as Patchett's best-sellers.
Patchett writes amazing stories filled with emotion, passion, and a lot of excitement and adventure. There are plenty of more novels by Patchett to choose from but we believe that these are some of the best books written by Patchett. However, if those five of Patchett's recommended books were not enough, we would like to further suggest one of the new books by Patchett called Escape Goat. You won't be disappointed.
---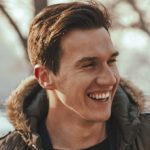 Michael is a graduate of cultural studies and history. He enjoys a good bottle of wine and (surprise, surprise) reading. As a small-town librarian, he is currently relishing the silence and peaceful atmosphere that is prevailing.