A Lawyer and a Writer
James Grippando wears two hats. He is not just a successful author but a well-respected lawyer as well. He's the winner of the Harper Lee Prize for legal fiction and a New York Times best-selling author 28 times over.
His books are famed for their tight combinations of thrilling mysteries and tense legal drama. This is no surprise when you consider that when he isn't writing, Grippando is teaching "The Law & Lawyers in Modern Literature" at the University of Miami School of Law and is a counsel at one of America's top law firms to boot.
Background
Grippando was born in Waukegan, Illinois in 1958. He then went on to study Journalism at the University of Florida before attending law school there. After graduating he practiced law for 12 years before making the leap to writing full-time. Ever since he has made a career out of combining his love of the law with his love of thrillers. His first novel, Pardon, was released in 1994 and quickly became a bestseller. Since then, he has written hit after hit and James Grippando books reviews are nearly always glowing.
---
Best James Grippando Books
---
The Lawyer
James Grippando is most famous for his Jack Swyteck series. It features some of the best James Grippando books such as A Death in Live Oak and Twenty. The novels all follow the titular hero, Jack Swyteck, a brilliant criminal defense attorney based out of Miami.
Jack might just be the unluckiest defense attorney on the planet. While each book follows a different legal case, all of them end up in murder. In the first few books alone Jack tackles a psychopathic vigilante serial killer, a con artist turned murderer and a top mob hit-man.
Personal Stakes
One of my favorite things about the Swyteck series is how Grippando isn't afraid to put his hero through the wringer. For example, The Pardon, which is one of the best-rated James Grippando books focuses on the tense relationship between Swyteck and his disapproving father. Despite the fact they're being hunted by a killer, much of the tension in the book comes from their interactions.
These kinds of stories mean that throughout the series Swyteck sees actual growth and he isn't the same indestructible hero in each entry. Most of the books feature some kind of emotional tragedy for Jack that gives them emotional depth.
Action
Of course, these are thrillers so there's plenty of fast-paced action. What's refreshing about these novels is there are two kinds of action. First, there are your standard face-offs with murderers and criminals during which Jack always manages to survive, no matter the odds. Second, there's the legal action. The books have a cerebral edge as Jack's fights for legal, and literal survival often hinge on clever legal maneuvering.
This, the best James Grippando book series, can be read in any order, as the stories largely tell independent stories. However, I would recommend reading these James Grippando books in order as characters and stories do tend to overlap, and it's the best way to watch Jack grow as a hero.
---
The Banker
In Money to Burn, one of the best books by James Grippando, the author does the impossible. He makes us care about the plight of an investment banker. The novel's plot revolves around Michael Cantella, a young, phenomenally successful investment banker for one of Wall Street's most prestigious banks. Everything is going great for Michael until his wife vanishes during their honeymoon in the Bahamas.
Presuming her dead, Michael moves on. The book picks up 4 years later when he has everything he's ever wanted; a beautiful new wife, an amazing career, and a bank account that ends in lots of zeroes. Then it all goes wrong. On the eve of his 35th birthday, Michael checks his bank balance only to find he's been wiped out.
Framed
The only clue is an email that points to his first wife. Things only get worse from there. Someone has left his employer, Saxton Silvers, close to bankruptcy and all fingers are pointing at Cantella. Even worse, he's been framed for the murder of a popular tv personality. On the brink of divorce and without a penny to his name, Michael must fight for his freedom.
Money to Burn is a brilliant book that moves at a breakneck pace, its central mystery is engrossing. But the star of the book is really Grippando's characterization of Michael. As his past and present choices, as well as his questionable morals, come back to bite him in the butt, there's a certain amount of pleasure in watching his life unravel. At the same time, Grippando does a good job of making us care about his plight, even if we don't always like him. This is why Money to Burn is right at the top when James Grippando books are ranked.
---
The Lawyer
As a lawyer, the best novels by James Grippando tend to be those in which he focuses on the legal world to some extent or another. Grippando just has the background knowledge that helps add some realism to what are otherwise fairly routine, and unrealistic, thrillers. This is true for Cane and Abe.
The book follows Abe Beckham, Miami's top prosecutor, who becomes a suspect in his wife's disappearance and a chilling series of racially motivated serial killings. A man known simply as "The Cutter" has been going around South Florida killing women who dated Black men and Abe is brought in to investigate.
Psychological Thriller
But when the killer's MO changes and a dead body with ties to Abe turns up, he becomes suspect number one. Things then go downhill fast when his wife disappears. Abe's first wife died young and he never really got over it. People are asking the question, did Abe use his case to get rid of his new bride?
What makes this one of the most popular James Grippando books is its psychological edge. Abe is a character who seems together at first but as the book progresses it becomes increasingly clear that he's a troubled mess. This makes the book's central plot more enticing. Is Abe being framed? Or has he finally cracked? Finding out is what makes the book such an excellent read.
---
The Doctor
Lying with Strangers is classic Grippando, a mixture of legal drama and exciting thriller. This time, our protagonist is Peyton Shields, a beautiful, and dutiful doctor who just wants to help people. As the novel starts Peyton's career is in jeopardy, she fired a shot to protect one of her patients and now she's being sued. As always, Grippando does an excellent job of covering this legal drama and using it to add tension to the book.
Things get worse for Shields when a late-night car accident nearly kills her. She's pretty sure someone is trying to take her out, but no one, not even her cheating husband, believes her. Things take a deadly turn when the doctor and her husband are framed for murder and the only person willing to help them is the doctor's crazy stalker.
Likable Heroine
Some of the plotting here can be a little far-fetched but Grippando keeps the pacing tight enough that we don't have time to overthink things. His legal knowledge also gives everything a convincing veneer of realism.
What makes this one of my top James Grippando books, however, is the character of Shields. Grippando often opts for flawed protagonists, but Shields isn't flawed. I was rooting for her from page one. Watching her life fall apart and watching her fight to rebuild it was utterly thrilling.
---
The Sportsman
In Intent to Kill Grippando explores the effects of grief on a person and what happens when old wounds are reopened. It's also the best James Grippando book for sports fans. Ryan James is a young minor-league baseball player, and everything is looking up for him. He has a wonderful wife, Chelsea, a gorgeous child, and he's about to hit the big leagues.
That is until Chelsea is killed in a car crash while driving to watch his last game of the season. The book picks up three years later with a very different James. Years of grief counseling haven't helped, his sports career is over, he's battling insomnia and he's filled with self-doubt over his skills as a single dad.
The Mystery
But then, on the anniversary of Chelsea's death, everything changes for him again. He receives a chilling message that reveals his wife's death was no normal accident. James is dragged into a deadly conspiracy in the hopes of unveiling the truth and perhaps, finally gaining closure.
The actual mystery at the heart of Intent to Kill isn't Grippando's best. However, it's the best James Grippando book for those looking for something a little deeper than your standard mystery thriller. The author's exploration of his protagonist's grief felt very personal and very real.
---
A Kidnapping
Another Grippando novel, another hot-shot Miami lawyer facing impossible odds. Nick Rey is a young, talented lawyer, just two years out of law school. He's already making a name for himself and has landed his dream job at one of Miami's top law firms. Life is good.
That is until his father is kidnapped. Rey's family isn't wealthy and the ransom demand of 3 million dollars is impossible. Luckily, Rey's father has insurance. The only problem is the kidnappers seem to know all about it and the insurance company suspects fraud.
Team Up
Nick only has one choice. He teams up with a beautiful, street-smart woman who might just be able to talk the abductors down. This is where the mystery really begins. Nick soon realizes that it's not the abductors he has to worry about. It's an army of lawyers from a powerful firm with a secret. A secret they'll do anything to keep hidden.
It's easy to see why this is one of the best-selling James Grippando books. I love the novel's central twist. You think it's about a relatively simple kidnapping but soon a much darker conspiracy is revealed. Unraveling that mystery is a lot of fun. I also enjoyed that while Grippando has made a name for himself by making lawyers into heroes, in this one they're the villains.
---
The Conundrum
Found Money is a novel full of moral conundrums. Amy Parkens is a struggling single parent working a dead-end job that she hates. Then one day an anonymous box is left outside her door with 200,000 dollars inside. It's a life-changing amount, but can she trust it?
At the same time Ryan Duffey, an average Joe, inherits a fortune from a father he believed to be penniless. Ryan quickly discovers that the money is tainted, gotten via blackmail. Should he keep the money or get rid of it?
Teaming Up
On her mission to find out the truth about her sudden windfall, Amy soon crosses paths with Ryan and the two are quickly smitten. As violence ensues and bodies start dropping, it becomes evident that a mysterious force is after their fortunes and will do anything to get them. The fledgling couple's search for the truth drags them into a dark web of violence and deception where nothing is as it seems.
This one is a little more straightforward than Grippando's usual fare. Without the author's usual legal twist, Found Money ends up being a more standard thriller. Still, it's full of plot twists and exciting action. It might not be the best James Grippando novel out there, but it's still a fun ride.
---
The Candidate
In The Abduction Grippando takes a stab at writing a political thriller. Allison Leahy is the Attorney General of the United States and the Democrats' only hope of beating the Republicans in the next election. Her competition is Lincoln Hower, a retired general, and genuine African American war hero.
The race is neck and neck but then tragedy strikes. Howe's granddaughter is kidnapped and, as attorney general, it's Leahy's job to lead the manhunt. Any mistake will cost her professionally and politically. But Allison doesn't care about the race anymore. She lost her own daughter under mysterious circumstances years ago and she'll do anything to stop history from repeating itself.
The Conspiracy
Of course, Leahy soon discovers that the kidnapping was politically motivated, and troublingly, the conspiracy has ties far closer to home than she'd like to admit. The Abduction is a breakneck roller coaster ride as Leahy dodges bullets and battles the darkest forces of Washington's cesspool.
Leahy's plight is the book's greatest strength and greatest weakness. She's a spunky, intelligent heroine who I had no problem rooting for. I wanted her to save the day and win the election. The problem is her story just isn't plausible and the book's plot stretches the realms of plausibility a little too far. It's still an exciting story but it's definitely one you don't want to overthink.
---
Mysterious Disappearance
Reading a James Grippando book list is enough to put anyone off of becoming a lawyer. Why do the wives of successful lawyers always disappear under mysterious circumstances? This time it's Gus Wheatley, the youngest-ever head of Seattle's most powerful law firm. The sky's the limit and nothing is going to stop him from reaching it.
That is until his wife, Beth, vanishes. The FBI thinks she's either the latest victim in a series of killings called the "bookend killings", or the killer's accomplice. Gus takes it upon himself to prove his wife's innocence and soon wishes he hadn't. It turns out he barely knew his wife and her past was much darker than he could ever have feared.
The Cult
Gus's faith in his wife is shaken when he discovers his wife once had ties to an evil cult. He must team up with a beautiful FBI agent, Andrea Hennings, to infiltrate the cult and discover the truth. Who is his wife really? And is she a victim or a villain?
I particularly enjoyed the cult twist in this book. Grippando's protagonists are used to fighting off serial killers and corruption, but this is the first time Grippando has tackled insidious cults. It felt like a refreshing change and gave the book more of a psychological/ horror edge.
---
Deadly Victims
In Need You Now Grippando once again deles into the murky waters of the banking world. Abe Cushman is an evil genius who has stolen sixty billion dollars from his victims in the ultimate Ponzi scheme. As the walls close in around him, he kills himself, taking his secrets with him.
The book follows Patrick Lloyd, an innocent Wall Street advisor. His girlfriend, Lilly, is tied to billions of dollars that Cushman stole. The problem is many of Cushman's victims weren't innocents and soon, a secretive and deadly group of powerful investors comes looking for their money. Patrick and Lilly's lives are on the line and they have no one to turn to.
Government Conspiracy
With no one they can trust, Patrick and Lilly have no choice but to try and uncover the truth. They discover Cushman wasn't the only villain, he was working with a powerful cabal of government officials who don't mind a little collateral damage if it'll keep their necks off of the chopping block.
In Need You Now Grippando once again explores the murky depths of the banking world to great effect. Not just an excellent mystery thriller, Grippando raises serious moral questions about the corruption in not just our baking systems but our governments.
---
Final Thoughts
James Grippando has written a lot of bestsellers. The thriller genre is a highly competitive market but Grippando has used his knowledge of the law to carve out his own exciting niche. Whether you're a fan of legal dramas or mystery thrillers, you really can't go wrong with a book by James Grippando.
He's truly a master at writing riveting mysteries and protagonists who while often flawed, have a lot of depth. I personally can't wait to read the latest James Grippando book, Code 6, when it releases in 2023.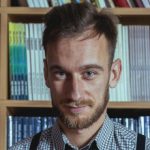 Robert is a science fiction and fantasy geek. (He is also the best looking Ereads writer!) Besides reading and writing, he enjoys sports, cosplay, and good food (don't we all?). Currently works as an accountant (would you believe that?)