Brooklyn Born, New York Raised
Lawrence Sanders is a Brooklyn-born American novelist who specializes in mystery and crime stories, not to be confused with the American-British politician Lawrence "Larry" Sanders. Our Lawrence was born in 1920 and raised in New York. After graduating from a public high school, he moved to Indiana for his Bachelor of Arts degree at Wabash College. After being awarded his degree, he moved right back to New York and got a job at the local Macy's Department Store.
A U.S. Marine
In 1943, during the middle of the Second World War, he joined the prestigious United States Marine Corps and served there for three years. He then worked as a magazine editorial writer and eventually published his first novel "The Anderson Tapes" in 1970, at the age of fifty. It was a major success and Mystery Writers of America gifted him the Edgar Award in the best first novel category. His reputation further improved with each novel he published afterward.
---
Best Lawrence Sanders Books
---
Edgar Award Winning Series
As is usual, I will be starting off the article with the most popular work of the author which, in this case, is one of the best Lawrence Sanders series, Deadly Sins. This five-book long collection starts with the book The Anderson Tapes and continues on with the books The First/Second/Third/Fourth Deadly Sin in chronological order. The first book of the series was also the author's Edgar Award winning piece.
The Anderson Tapes tells us the story of John Anderson, a professional burglar who is fresh out of prison and ready to execute the biggest heist of his career. What stands between him and glory is New York Police Department captain Edward Delaney. You will have to read the book for yourself if you want to learn the rest but I will spoil that the rest of the series also includes captain Delaney.
Literal Backstabbings
The next four books in the series all include cases of literal backstabbings. The victim is more often than not a person without any enemies and the murders do not seem related to any kind of a bigger crime. In each murder case, captain Delaney must search for a needle in a haystack to explain the seemingly reasonless but still highly horrific killings.
---
Some of His Last Works
The second piece that we will go over in this article is another series consisting of some of the most popular books by Lawrence Sanders, the Archy McNally Series. If you look the series up on your browser, you will see that it consists of 13 books. However, there is a twist. Only the seven initial books in the series were written by Lawrence Sanders. Vincent Lardo took over the series after Sanders' passing and published the other six pieces.
The first book of the Archy McNally books in chronological order, "McNally's Secret" was published in 1992. This is an interesting detail for those of you who know that Lawrence Sanders passed away in 1998. This means that the author wrote all seven books in the series in the span of just six years. It also means that this series was some of his last work which explains its popularity and above-par quality.
A Freewheeling Playboy
The protagonist of the story, Archy McNally, is introduced to the reader as "a freewheeling playboy". He is the man you come to when you want to keep a missing person missing but be warned, you better have a decent amount of cash to offer. However, the keeper of the secrets also has a few secrets of his own. These secrets are mainly of sexual nature and they carry a lot of scandal value.
---
Not Really A Series
We are continuing with our article and the third piece we will go over today is a series made up of some of the best selling Lawrence Sanders books, The Commandment Series. The series is made up of four books but their order of publication is a little complicated, to say the least. The first book is titled The Sixth Commandment and it is followed by the tenth, eighth, and seventh commandments.
There is actually no line of events or concepts that solidly tie the books in the series together. There are not any recurring characters either, at least that I noticed. They are all suspense books and they all include some forms of greatly unlawful or "ongodly" actions but while they are sometimes centered around the narrator, sometimes the narrator is just a third party. So, there is little to no consistency.
Decent Books
To summarize the stories a little; the first piece is about a doctor who goes against all the rules of men and God, the second piece tells us the story of a private investigator meddling in a complex case, the third tells a tale of treasure and greed, and the fourth hits us in the heart with its elements of romance mixed within a great mystery. It is a collection of decent books but I think that is the best I can say about this series.
---
Not Really Novels
The Timothy Cone Series is undoubtedly one of the best Lawrence Sanders book series and it will be the fourth piece that I will introduce to you in this article. One thing to say about this collection is that it is short. It only consists of two books; The Timothy Files and Timothy's Game which were published in 1988 and 1989 respectively.
It is also worth mentioning that these books are closer to short story collections than they are to novels. The "Files" in the first book's title refers to the creative formatting of the book, it tells us three different stories in the form of case files. The protagonist Timothy Cone is a private eye who gets too involved in some urban crimes and finds himself in deep, dangerous waters.
Underdogs
In the second book, Timothy is as sharp as ever and he is developing his business in the crime-rich New York City. He gets involved in the underground world of crime, and this time voluntarily too, and learns their games of power and greed as he plans to blow up every secret he has gotten his hands on. These two pieces may not get much attention but they are strong contenders for the best Lawrence Sanders book title.
---
Out of The Ordinary
We are carrying on with our Lawrence Sanders book list and the fifth piece we will be going over is The Case of Lucy Bending. It is another magnificent crime mystery and it provides us with a story that is out of the ordinary, to say the least. It takes place in the closed circles of Florida's Gold Coast and it revolves around a very scary eight years old kid.
Yes, you read it right. The antagonist of this classic book is the primary school girl Lucy Bending. One of the first things we are told about her is that she is overly sexualized. And that is not just for her age, some of the acts we witness would be revolting for even an adult. I will not get into this further as my stomach went through enough pain already but you can read the rest for yourself.
Colorful People and a Thrilling Story
The book also introduces us to many other wonderful characters. There is the debauched and perverted man who strikes a deal with a disabled prostitute, for example, who leaves her after he deems she is not pure enough. Or would the housewife who frequently visits the senator for advice and gifts him a blowjob each time be more to your liking? These colorful people and the thrilling story make this piece one of the best books by Lawrence Sanders.
---
Crime Erotica
We are more than halfway through our Lawrence Sanders book reviews and Sullivan's Sting will be the sixth book I will introduce to you. This mystery piece also takes place in Florida and tells us the story of a detective. There is a catch though, and it is a steaming hot one. The story holds many elements of the erotic thriller genre which the author is both talented at and experienced in.
The detective at the heart of the story is the beautiful Rita Angela Sullivan. She is not any random detective though, she works for an independent and very low-profile agency that aims to fight off Florida's financial crimes. Her target for this story is David Rathbone, a financial planner and investment advisor who creates an elaborate plan to rob a rich widow of her money by gaining her trust.
Mind Games and Sex Scenes
The story picks up and gets noticeably hotter when Sullivan finally decides to get in contact with the con man. Her weapon of choice is her sex appeal and she does not hold back from getting as close and personal as it is required to get the job done. From then on, the mind games played by the protagonist and the occasional sex scenes make up the story. It is a strong contender for the best Lawrence Sanders book title.
---
Written by Lesley Andress
With that, we will be carrying on to the sixth piece in our article which is one of the best rated Lawrence Sanders books titled Caper. When it comes to Lawrence Sanders' books, Caper holds a special place for me. I think the author has a brilliant talent for writing thrilling stories, probably thanks to his colorful past, and this piece puts a lot more emphasis on suspense compared to others. The mystery of the book has no competition.
Another interesting thing to talk about is that this book was published under the pen name "Lesley Andress". The author had started his career very nicely but he followed his debut mystery book with sexual ones. He wrote them from the perspective of women, no less. When his publisher got annoyed enough, he started forcing the writer to use pen names whenever he decided to go "off-script". Since this book had a female protagonist, an androgynous pseudonym was used.
A Great Thriller
The story of the book revolves around a very successful crime author. Despite her success, her writing is criticized as being lazy and formulaic which brings forth a creative halt. The protagonist then decides to go on a soul-searching journey but it quickly evolves into a much more high-stakes situation. The end result of all of these events is a great thriller that is also one of the strongest contenders for the best Lawrence Sanders book title.
---
The Role of His Life
Carrying on with our Lawrence Sanders books ranked article, the eighth book that I will be introducing to you shortly is The Seduction of Peter S. It is a crime and mystery thriller but it also carries several elements of the more erotic writings of the author which we talked about above. Much like the previous book Sullivan's Sting, this piece is also a combination of a mystery thriller and erotica.
This piece tells us the story of Peter or more accurately, this piece lets us witness Peter as he goes through several loosely-connected events. It is sort of a character study that puts more emphasis on what the character feels and thinks rather than the chain of events. The story has a clear start though. Peter is a failing actor who wants to successfully perform the best role he has ever gotten, a rich gigolo and brothel owner.
Heavy Disappointment
The cards of fate unfold in favor of our protagonist and he attains a lot of success in a very short time. He reaches a certain degree of fame, starts earning decent money, and becomes quite popular with the ladies. However, at the peak of his glory, he is hit with the sudden realization that the "part" he is playing is simply not as good as he imagines. I may as well call this piece my personal best Lawrence Sanders novel.
---
Dystopic Science Fiction
We are almost at the end of our article and I hope to let you down softly by including one of the top rated Lawrence Sanders books as the ninth piece in the list, The Tomorrow File. This piece also touches on adult subjects but the way they are worked into the story and used as narrative tools manages to stand out among the rest of the author's work.
This piece can be best described as a dystopian science fiction story. It takes place in the "not-so-distant future" and it is set in a world where even the act of sex has been left in the hands of the government and the capitalist elites. This idea might come off as absurd at first but I would just urge you to think about how many of our most natural instincts are being manipulated for influence and power even today.
Mirrors of Reality
As the author takes this story into its most absurd and uncomfortable corners, he also discloses the terrible parts of our societal structures at the same time. This piece is a warning as much as it is a product for entertainment. It is intentionally unsettling because that is how the author wants you to feel as you discover the circumstances of our world.
---
Taking a Stance
The Passion of Molly T. is the tenth book in our article and it will be the last piece we will go over in our search for the best Lawrence Sanders books. I would like to start off by saying that this piece is a little different than the rest. It is a nice mix of erotica and mystery similar to some of the author's other works but it also dwells in the realm of politics and is not afraid to take a stance.
Written and published in 1984, this book talks about an imaginary women's rights movement taking place between 1987 and 1992. All around the United States, women are getting together to demand equal rights and fight against rape, domestic abuse, pornography, and other abusive or oppressive practices of patriarchy. Still, they are not united in every sense of the word as they are divided between two factions.
Fails in Execution
The two factions are the National Women's Union and the Women's Defense Corps. The story focuses more on the latter organization which supports and even encourages the use of violence on the road to freedom. This is a solid premise so far but the book completely fails in its execution. The whole thing feels like it was scribbled down half-mindedly. It is definitely not one of the best novels by Lawrence Sanders.
---
Final Thoughts
It is not that hard for any writer to write a mystery book but only a handful can actually do justice to it and produce something of real artistic value. Sure, Sanders' books may be overdoing it in the erotics department and some of the issues they include might not be fully extended upon. Still, when it comes to the actual mystery and suspense, they are works to behold. I think Lawrence Sanders is a horribly underrated writer.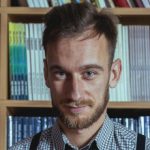 Robert is a science fiction and fantasy geek. (He is also the best looking Ereads writer!) Besides reading and writing, he enjoys sports, cosplay, and good food (don't we all?). Currently works as an accountant (would you believe that?)