New Yorker
Peter Heller is a renowned American writer who mostly authors adventure or nonfiction pieces. He was born in New York and spent most of his childhood and adolescence there. He received his high school education in Vermont and he moved to New Hampshire to study at Dartmouth College. Even after receiving his education though, the writer did not settle down and went all over the world instead.
Writer, Journalist, Adventurer…
Before the career of our writer started, he basically worked at any job he could get. His list of previous jobs includes stale ones like pizza delivery boy, dishwasher, and construction worker but there are also ones with a little more kick like kayak instructor and river guide. He has shared some stories from his varying jobs in a book titled "Set Free in China, Sojourns on the Edge" which we will sadly not talk about in this article.
Another thing to mention about Peter Heller is that he is an expert outdoorsman and whitewater kayaker. He traveled all over the world to find a challenge worthy of his kayaking skills and made a name for himself in the process. He was so daring that he even made his way through rivers no one had been able to cross before; the most notable one of these was the "Muk Su River", a seventeen days long trip alongside wolves and leopards.
---
Best Peter Heller Books
---
Debut Piece in Fiction
As is usual for our articles, I will start with one of the best selling Peter Heller books to introduce you to the author. Published in 2012, The Dog Stars was the first fictional piece by the author and it made its way up to the National Bestsellers List even so. It is a post apocalyptic story with a lot of science fiction elements. However, the thing that makes it shine is its survival themes.
The star of our story in this book is Hig. He is one of the very few survivors of a flu-like pandemic in which he lost everyone he ever knew. This, of course, included his dear wife and all of his friends he held close to his heart. We find him living in a small deserted airport, in one of its hangars. The only ones he has to keep him company are his dog Jasper and an almost crazy man.
Painting a Rich World
One day though, his hopes of another chance at life are ignited when a random broadcast presents itself through his 1956 Cessna's radio. It is not too specific so Hig is still not sure who else is out there but it is enough to give him hope. Thus, he abandons his boring and constricting life to chase after the opportunity. Yet, what he will find will be both better and worse than what he already had.
What I really like about this story is that it paints the image of a rich world. This provides the best setting for him to show off his protagonist's personality and turn him into a fully-fledged human. Besides that, the story does not include overly depressing themes or distracting absurdity which are some of the biggest mistakes in writing post apocalyptic stories. The Dog Stars is surely a strong contender for the best Peter Heller book title.
---
A Match Made in Hell
The second place on our article will go to another one of the most popular Peter Heller books, The River. This piece seemingly draws a lot of inspiration from the adventuring days of the author as it tells us the adventures of two college friends on a canoe trip. It is also one of the best books by Peter Heller that dwells on the border of the mystery-thriller genre. All in all, it is a very notable piece.
The two main characters of the story are Wynn and Jack. They are friends from college and they have been each other's closest friends since the orientation day of their freshman year. Jack is a wild gun who was raised on a Colorado ranch and spent his time in the wilderness. Wynn, on the other hand, is a more naive guy who just adores nature. It is also worth mentioning he is very physically adapt though.
In The Middle of The Action
The duo imagines the trip they have planned in the Maskwa River of Canada to be a short break that they will spend enjoying nature and blowing off some steam. The wildfire suddenly breaking across the forests surrounding them changes the mood completely. To add to their stressful situation, they hear a man and a woman loudly arguing through the fog and then, a man paddling away in the river by himself.
This book managed to make me feel in the middle of the action with the characters. First of all, both of the main characters are people who are easy to relate and second of all, their misfortunes are events that could happen to any one of us. The River does not try to be a good book by using grand characters or events, it just focuses on the story that it has to tell and it does so masterfully.
---
A Completely Different Approach
As the third piece on our Peter Heller book list, we will take a quick look at one of the best novels by Peter Heller titled The Painter. It is another contemporary novel by the author but it takes an almost completely different approach. Instead of the action and adventure that we had in the previous titled we talked about, it focuses more on modern day life and art that draws the book closer to the literary fiction genre.
The protagonist of this story is Jim Stegner, a struggling artist with a heavy past. It had all happened years ago. He was in a bar and shot a man in the heat of the moment. This led to him losing the only thing he ever loved with his whole heart, his marriage. He was living in Santa Fe at the time but he had no reason to stay there after his divorce and moved to a valley in rural Colorado to focus on his art.
A Classic Tragedy
His days in the valleys were spent mostly painting and fly-fishing. He was looking for a change that would free him of the violent part of his spirit. His life had picked up once again as well. He worked with a model he adored and his paintings were bringing him a considerable amount of income. However, things once again went South when he stumbled across a man abusing a horse calf and he once again got overtaken by violence.
The Painter reminded me of the tragedy classics from Ancient Greece all the way to Victorian Era England. It tells the story of a man's inner struggle between his primal emotions and higher virtues, a tale as old as human society itself. I think the author handles this concept brilliantly and suits it to our age without making it too dramatic. If you are a fan of contemporary fiction, this might be your personal best Peter Heller novel.
---
Focusing on The Mystery
We are almost halfway through our Peter Heller book reviews list and as the fourth book, I will provide you with a look into Celine. The author presents us with originality once again and gives us another book that is different from his past works once again. The book mainly focuses on the mystery elements of its story which were present in some of the author's other novels but were mostly in the background.
Celine, making a living finding missing persons from her studio apartment, is the protagonist of this one of the best novels by Peter Heller. She has a reputation like no other and her track record is better than the FBI. Her apartment under the Brooklyn Bridge is where you want to go if you need help finding a friend. At the start of the story, the talents of this young lady are met with a real challenge.
Perfect as a Whole
A young woman named Gabriela visits Celine to ask her to aid her in her quest to find her long-lost father. He was a photographer who was last seen across the border of Wyoming and Montana and although his body was never found, he was assumed to have been killed in a grizzly attack. However, Gabriela is not fully convinced of this story. At least not until she and Celine find the truth hidden in Yellowstone National Park.
This piece is a combination of genius planning and masterful writing. I could feel that there was a lot of thought put into the plot and the author had worked really hard to pair his brilliant story with an enchanting forest atmosphere. Overall, the story and the setting of this piece are highly compatible and feel almost perfect as a whole. It might even be my personal best Peter Heller book to date.
---
A Boutique Fishing Experience
Next up in our article, we will go over the latest book by Peter Heller titled The Guide. It was published about one and a half years ago in August 2021. Despite the fact that it is a fairly new book though, it has already taken its place among the most popular books by the author. It is another mystery thriller with adventure elements but this time around, the mystery itself gets most of the attention.
The story takes place in a pristine fishing spot called Kingfisher Lodge. It is located in a canyon and encapsulates a one and a half mile portion of one of the best rivers on the planet. However, this magnificent place is locked behind a massive gate and only those who can pay for an exquisite boutique fishing experience can enjoy it. The area is also enclosed with barbed wire and under the constant watch of countless cameras.
The Call of Trouble
The events start to unfold when the protagonist of the story, Jack, who wants to get away from the troubles of his life and his usual ranch work decides to work in this enclosure as a guide. Jack soon starts doubting this decision when the security cameras removing any privacy and the ominous warning signs throwing threats at trespassers start giving him the creeps. On top of that, his co-workers are always distant and his manager is aggressively secretive about the resort.
One day, he is chosen to be the fishing guide of a decently famous singer. He carries out his duties as usual which consist mostly of rigging the line, carrying gear, and guiding guests to the best location for their desired hunt. At least until a scream as human as can be is heard all over the canyon during the night. The whole story is very lyrical and the new Peter Heller book is highly enjoyable overall.
---
Coming-of-Age
We are almost at the end of our Peter Heller books ranked article and as the sixth piece, we will take a look at one of the best rated Peter Heller books; The Orchard. This piece is a little different than the other works of the author. Namely, it is a coming-of-age story that tends to focus on women's issues and it makes use of a narration technique we have not seen before.
The story utilizes two distinct periods in the main character's life which is a form of dual narration. The main character of the story, Frith, tells us the stories of both her childhood and the present day. As nice as this is, I will now put that aside to brief you on the story in a linear way. Frith is the only daughter of her single mother Hayley, who left her career as a world renowned poetry translator to raise Frith in the wild.
Getting Away From it All
There were several reasons why Hayley chose to live in nature but the main ones are that she wanted to get her daughter away from her drug addicted husband and the competitive atmosphere that surrounded her previous career. So now, they are living in a rustic cabin that does not even have electricity and that is so far away from civilization that they must grow everything they eat.
Years pass by and the mother-daughter duo seems to be doing just fine for themselves. However, things are subject to change when the young artist Rose Lattimore just happens to come across their shack. Rose is a decent person and a delightful play buddy for Frith but she is also from the outside world and her presence soon changes everything. The Orchard is a well written piece and deserves its place among the best Peter Heller novels.
---
Written by The Journalist
Finally, the last one of the Peter Heller books that I have in order for you is The Whale Warriors: The Battle at the Bottom of the World to Save the Planet's Largest Mammals. The exciting thing about this book is that it is one of the author's earlier works of non-fiction as well as one of the top rated Peter Heller books. It is a story written not by the novelist Peter Heller but by the journalist.
The book covers the length of two months during which the author was on board a ship called Farley Mowat. The exciting part is that Mowat is a pirate ship that answers to no higher authority and the crew is a group of overly enthusiastic animal lovers. The crew has one mission and one mission only, to put a stop to the illegal fishing activities in Antarctica.
Seeing Heller Under a New Light
What I really like about this book is that it allows you to see a part of the author that you could only see a few glimpses of in his works of fiction. The Whale Warriors is undoubtedly one of the best Peter Heller books. It is not the only one of its kind though, there are a couple of similar books and you can just choose the one that attracts you the most if you wanted to get to know Peter Heller.
---
Final Thoughts
If I am going to say a few words about Peter Heller, I think I should praise his dedicated journalism should take the lead. If you would go on and look at his portfolio, it will not take long for you to notice that he is a lot more than a usual journalist. The projects that he worked on and the magazines that he has built a connection with are just impressive.
As for his writing, reading the books of Peter Heller is a complete experience. Whether they are an adventure story set in the wilderness or a mystery filled to the brim with drama, you can sense the soul behind the words and embrace the story to its full extent. Another thing I really like about him is how he uses his own memories to create magnificent scenery and believable action. He is truly a great talent.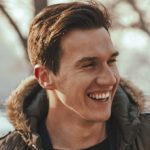 Michael is a graduate of cultural studies and history. He enjoys a good bottle of wine and (surprise, surprise) reading. As a small-town librarian, he is currently relishing the silence and peaceful atmosphere that is prevailing.