English Since Age Six
Kazuo Ishiguro is a novelist, a screenwriter, and a jazz musician who is known as an Englishman but was actually born in Japan or to be more specific, Nagasaki. He was born in the November of nineteen-fifty-four but would move to Britain at six years old after his father received a job offer to work as a researcher at what is today known as the National Oceanography Centre.
The novelist got into the writing business with the final thesis for his Master of Arts degree in English and Philosophy. The thesis was titled "A Pale View of Hills" and it became Kazuo's first publication in the year nineteen-eighty-two. This piece, along with his second publication, was set in Japan. Although the author later claimed they had little to no similarities to Japanese writing, he was associated with Japanese culture early on in his career.
Nobel Winner Knight
As of now, through his continuous contributions to the subject, he is known as a prolific writer of English Literature. He has made his inspirations clear, providing us with the names of Dostoyevsky and Proust and he has been likened to the likes of Jane Austen and Henry James. He received the Nobel Prize in Literature in twenty-eighteen and was also awarded the Knight Bachelor title just one year after that.
---
Best Kazuo Ishiguro Books
---
The United States of Yesterday
What is a better start to this article than giving a taste of one of the best selling Kazuo Ishiguro books out there? The Remains of the Day is a literary fiction book that has had great success with its audience and even has been claimed by some to be a masterpiece. It concerns itself greatly with the past of the United Kingdom as well as the beautiful landscape of West Country.
The story takes place in the summer of nineteen-fifty-six and revolves around Stevens. Stevens is a butler who dedicated years to serving at Darlington Hall. However, this summer he puts it in his head to go on a motoring trip along and inside the borders of West Country. This trip which he initially planned to just be a week-long getaway leads him to multiple revelations about himself, his country, and some interpersonal matters.
Simple yet Meaningful
What I really find astonishing about this one of the best Kazuo Ishiguro books is how well the author manages to tell a great story while focusing on a seemingly simple character. I think it can be argued that this trait is a result of his exposure to Russian literature and if that is the case, he replicated this aspect with absolute success. It is a great book that might take even up to a week to completely process the quality of.
---
A Case of the Human Condition
Second place in the article, I am bringing to you yet another one of the most popular Kazuo Ishiguro books titled Never Let Me Go. Contrary to the first piece on our list, it is a novel with a lot of science-fiction elements. It also meddles with a mystery sewn into the plot as well as a semi-background romantic story. Most importantly though, it is a case of the human condition but we will get to that.
Never Let Me Go includes three main characters. There is Kathy who is also the protagonist, and there are her two friends Ruth and Tommy. The trio are all friends from the Hailsham Boarding School where they spent their childhood and adolescence in. Although the school seems like an appropriate place for the young, it is almost completely secluded from society. This will prove exceptionally challenging as our characters get out of Hailsham to finally figure out the world and live their lives.
Memory and the Past
One of my favorite aspects of Kazuo is his use of contradiction in the protagonist's view of the world and its real state. This book is a well-written example of the case which also puts it in a favorable place to be my personal best Kazuo Ishiguro book. By using this technique, the author allows the story to meddle in the concepts of memory and the past.
---
A Dystopia
The piece taking the third place in this article is none other than the latest Kazuo Ishiguro book, Klara and the Sun. It also includes several science-fiction elements in its content and these features tend to fall closer to the dystopian end of the science-fiction spectrum. The author examines the rapidly changing world of our day, or rather of our tomorrow, and raises questions about the nature of love.
To get started with this magnificent story, let me introduce you to Klara. Klara is an Artificial Intelligence that is created with the purpose of being a good friend. However, she is an unpopular product in a busy store and no one has chosen her yet. One thing to note about her is her exceptional observation skills which introduce her to possible ways the scales of the world could potentially move.
Near-Perfect
Klara and the Sun seem to share Klara's fate in terms of customer preference. It is riddled with bad reviews from readers who just could not find what they were looking for. My thoughts on the other hand, are quite positive. I think the author did a near-perfect job of creating a memorable and moving main character as well as a rich backstory of its world. All in all, I think the new Kazuo Ishiguro book is quite decent.
---
Magical Realism
Next up in this list of the best books by Kazuo Ishiguro, I will present to you The Buried Giant. It mainly falls under the historical-fiction category but there is also a dominating presence of fantasy elements. However, it can best be described as an example of the Magical Realism movement. This sub-genre describes fantastical stories that are treated as "usual" by the narrator and thus, create a realistic tone.
The story greets us with an elderly couple making their way across Britain which is riddled with an ever-lasting mist. While the initial reason for this couple's departure from their small village is to reunite with their son, they will come across many occurrences that will startle their view of the world and even of themselves. This is also another story where the author uses the concept of memory as a storytelling tool, so take from that what you may.
An Exhausted and Scarred Land
What this book does best in my opinion is to paint the picture of an exhausted and scarred land. Almost all of the characters in the book are dealing with some kind of loss or pain and thinking about how close this is to real life, it is moving. Beyond that, the fantastical aspects of the story are highly entertaining. I will not spoil them for you but once you get the hang of it, you will be mesmerized.
---
Painting for a Cause
The fourth place in our article will go to one of the top rated books by Kazuo Ishiguro, An Artist of the Floating World. It is the second-ever published work of the author with its publication year being nineteen-eighty-six and it is one of his two books that take place in Japan. And although the title may arouse a fantastical image in your mind, it is closer to historical contemporary fiction.
The plot of the book is all about a Japanese artist named Masuji Ono. Ono was a celebrated painter whose talent surpassed many of his rivals. Yet, he was unfortunate enough to be born during the post-World War One period. Given how much pain his people were going through at the time, he would decide to paint for a cause and help lay the foundations of Japan's imperialist movement.
War and Art
There are -maybe even literally- a ton of books written about wars, especially the world wars. This piece stands out amongst them with its unique outlook on the connection of war with a nation's art. Another thing that really stood out to me was that it included the thought process of an artist during wartime struggles. It is a well-written piece with a lot of emotion and it is definitely one of the best novels by Kazuo Ishiguro.
---
Master's Thesis
The sixth book in the article that I will share my thoughts on with you is among the best rated Kazuo Ishiguro books, A Pale View of Hills. And as you can recall, we had talked about it briefly in the introduction part of this writing. It is the master's thesis of the author that was later on converted into a full-length novel and published.
A Pale View of Hills shares with us the story of a Japanese woman named Etsuko, who is living in Britain and is trying to cope with the debilitating suicide of her daughter on her own. One of the multiple tools she uses to help herself is recalling her hometown of Nagasaki, mostly the post-war times in which she and her friends went through similar struggles. When she recalls Sachiko though, she falls into a rabbit hole of disturbing memories.
Fails to Compete
I would not want you to think of this as harsh or anything similar but I will start off by saying this is absolutely not the best Kazuo Ishiguro novel. While it is a decently written story with an interesting plot, it just fails to convey the same amount of emotional intensity or thought provocation as the author's other work. Nonetheless, it is probably one of the best debut pieces I have had the chance of reading.
---
Discovering Memories and Mysteries
More than halfway through this Kazuo Ishiguro book reviews article, I will go over the book When We Were Orphans. It concerns itself with the complications of memory and identity which is a highly-preferred topic for the author. He normally handles the subject from the angles of memory altercation or recall but this time around, he talks about the connection between our past and our now.
At the heart of the story stands a man who has clear similarities to some of the author's previous protagonists. Christopher Banks is a young English man who was born in Shangai at the start of the twentieth century but his parent went missing when he was nine. Throughout his life, Banks would become a renounced detective and finally go after the mystery of his parents' disappearance.
Precise and Satisfying
My favorite part of the book is how focused it was when the story of Banks was being unfolded. The story itself is enough to make the book remarkable and the author seems to be aware of this. The mystery is slowly discovered and the findings were highly satisfying. It is a case example of an author utilizing his creativity and writing skills with precision.
---
Suburban Britain
Next up in our Kazuo Ishiguro books ranked article, there is the short story Come Rain or Come Shine. The short story was taken from a previous, two-thousand-nine published short story collection of the author titled Nocturnes. It provides us with a small window into the life of the suburban people of Britain and how the suburban culture reacts with the people of the region overall.
The story starts with Ray, at the start of his visit to his friends from university Charlie and Emily. There, he is tasked with the delicate mission of being so lazy and useless that will make Charlie seem better in comparison. There is one bump in this smooth plan though, buried but not forgotten memories of the protagonist Ray. Especially those about Emily and the times they spent together just listening to jazz.
Showing Off
Once again, the author shows off his proficiency in the realm of memory. This short story sticks out with having a much simpler -arguably silly as well- concept, it is just about a man who could not hold himself back from controlling his feelings for a friend's girlfriend. As simple as the prose is, he manages to handle elaborate thoughts in it and that makes this piece a valid contender for the best Kazuo Ishiguro book title.
---
World of Music
Nearing the end of our Kazuo Ishiguro book list, the time has come for us to go over the Nocturnes collection which the previous story in the list was originally taken. If you read some short descriptions of the stories the book includes, it should not take you too long to figure out that all of the stories revolve around people interested in or participating in the world of music.
To explain a little further, all of the stories in the collection have protagonists who have put music at the center of their life. We are shown the consequences of falling in love with art too much thanks to the stories of the man who owes all of his personal relationships to his taste in music, the out-of-date singer hoping for a comeback, and some more.
To Love and to be Loved
This one of the best Kazuo Ishiguro novels explores the human need for loving and being loved as well as the long-lasting effects of things we have once felt. All of the stories feel complete and precise in the way they were created, they not only make sense but also are relatable. All in all, Nocturnes is an excellent collection of masterfully created, brilliant short stories.
---
A Key Publication
The last one of the Kazuo Ishiguro books that we have in order is another one of his earlier works with a publication year of nineteen-ninety-five, The Unconsoled. It was met with a lot of praise by the literary community and can be seen as one of the key publications of his earlier career. Also, it is a story with art at its heart much like the Nocturnes collection.
The story itself takes us for a ride along with Ryder who is a pianist well over the borders of recognition and applause. He had traveled to a city in Central Europe to give a concert that he can not recall making the promise of. As unnerving as this is, things only get weirder with the townscape turning more and more dreamlike as time goes on. Turns out, this will be his make-or-break performance.
Living Too Well
This piece explores the idea of a man whose life had been almost completely engulfed by the enormous amount of success he has had in his life. In other words, a man who lost control of his life because he lived too well. It displays the well-seasoned talents of the author; to convey complicated emotions and to create vivid, lucid worlds for his stories.
---
Final Thoughts
Whatever your first impression of Kazuo Ishiguro might be, he is at the very least a highly interesting novelist. Both by his work and his past. He is a Japanese immigrant whose social identity is identical to an Englishman and he creates highly realistic fantastical worlds to tell us stories about the nature of consciousness, memory, and personality. Also, I would specifically advise reading him if you are a multinational person like Kazuo.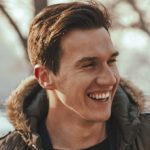 Michael is a graduate of cultural studies and history. He enjoys a good bottle of wine and (surprise, surprise) reading. As a small-town librarian, he is currently relishing the silence and peaceful atmosphere that is prevailing.