How It Ends
Here is an author that has quite a tragic story. Richard Brautigan was a prolific writer, known not only for his novels but also for his poetry books. Poetry is actually how Brautigan first began his career in 1957, only moving on to novels in 1964. Unfortunately, this brilliant writer died by suicide in 1984.
We are lucky enough that Brautigan left a fair amount of work behind as his legacy, and I will be reviewing what I think is Richard Brautigan's best books! One thing you will notice about this writer is how his works are characterized by humor and imagination, but also inventive metaphors and Zen Buddhism.
Troubled Life
You can tell when reading Brautigan's works that he was quite troubled; this is evident from the first-person perspective in which he wrote, which often resulted in his works seeming fairly autobiographical. In his personal life, Brautigan was battling alcoholism and depression. He passed at the age of forty-nine.
Something that Brautigan wrote once was, "All of us have a place in history. Mine is clouds". This seems rather prophetical, all things considered. However, Brautigan left behind some amazing works that still influence readers and fellow writers today. You should stick around and see what his work is all about!
---
Best Richard Brautigan Books
---
All Made Up
This highly-ranked book by Richard Brautigan is a short one, but it still packs a punch. Even though this book is only 138 pages, Brautigan manages to whip up a strange but stunning little world. It is a post-apocalyptic book that focuses on a central gathering house called iDEATH.
The story itself is fairly simple and takes place over several days. There are two lovers and an ex-girlfriend and a few other characters like a chef and an old-timer responsible for lighting lanterns. The name of the book is derived from the fact that everything in this town is made up of watermelon sugar.
Colors Of The Rainbow
This post-apocalyptic world is like a little utopia, where the sun shines a different color each day; this means that the watermelon sugar is a different color, depending on the day it was made. Life in the commune seems simple and easy, however, there are a lot of little messages hidden throughout the book. One of those messages is that you must conform.
Honestly, this book is completely bizarre, and reading it was such a surreal experience, but in a good way. As much as the story can be funny, it is also violent in certain parts. Brautigan just has such a magical way of writing. I recommend you give this one a read – it won't take too long!
---
For Books Nobody Reads
I absolutely loved the premise of this historical romance, so I was very excited to start reading this book. I think you will be too after this review. The story is centered around a 31-year-old hippie living in San Francisco and running a library. Except it isn't your typical library.
In this library, anyone can be an author. Writers can bring their manuscripts and they will be registered, shelved, looked after, and cherished. Essentially it is a library for unpublishable books. The only catch is that no one will actually read them. But that's what a young woman named Vida is counting on.
Beauty Isn't Everything
Vida walks into the library with her manuscript, which she wrote about her gorgeous body. That may sound vain, but Vida's beauty is such that she cannot live a normal life because of it. She feels that it doesn't truly reflect her soul. The librarian is the one person who makes Vida feel comfortable and they strike up a relationship. Together they are two people trying to make sense of the world.
When Vida falls pregnant, the couple makes a trip down to Tijuana to get an abortion. But this trip changes them in ways they never could have foreseen. An epic and beautiful tale dealing with quite a difficult topic, this best book by Richard Brautigan is one you absolutely have to read! The story is lovable and charming, even when dealing with a subject as heavy as abortion.
---
Not Your Typical Western
If you are a fan of westerns, then you will definitely want to add this Richard Brautigan book to your TBR list! It is a pure spoof mixed with horror, with a dash of comedy and more than a few bizarre occurrences. The time? 1902. The setting? Eastern Oregon.
A 15-year-old Native American girl called Magic Child wanders into a whorehouse looking for men to come and kill the monster that lives in ice underneath her house. She meets Cameron and Greer, morally ambivalent gunmen for hire who agree to help her with her problem. When they get to the house it is surrounded by snow. They are greeted by Magic Child's twin sister, Miss Hawkline.
Monster House
The sisters believe that the monster killed their father, a Harvard scientist who mysteriously disappeared one day while working. He was busy with a project called "The Chemicals". Cameron and Greer start to suspect that the monster might not actually be real… it might be something else entirely.
This whole book is like an acid trip – and I mean that in a good way. It's a bit eerie at times but the dialogue was pretty funny, so I enjoyed reading this one. It's a fairly quick read, and there have also been talks about it being made into a film, which is exciting! It's one of Richard Brautigan's best novels, you would be remiss not to give it a chance.
---
Your Next Read
Out of all of Richard Brautigan's books, I would have to say that this one is the most popular. I even read a story about a man who loved it so much that he legally changed his name to match the title of the book – so wild! This is the book that catapulted Brautigan into fame and gained him worldwide recognition.
This is another book that is kind of difficult to explain. I can say for certain that it is a critical commentary on American life. Trout fishing is many things throughout this story: it's a pastime that the narrator enjoys, it's a character, a hotel, and it is an embodiment of the rejection of mainstream American society and culture.
Not About Trout
Another important symbolic object in this book (and one you will only understand when you read it) is mayonnaise. I'm not going to even try to explain that one – if you want to know then you've got to do the reading!
I'm sure by now it is obvious, but I will just mention it anyways, so no one goes into this top Richard Brautigan book under any false pretenses: this book is not about trout. It is, however, a super fun read and a cult classic that you will not want to pass on! I can guarantee it is nothing like anything you have ever read before. It is an experience like no other.
---
A Collection
This collection of short stories is one of Richard Brautigan's best-rated books. All the stories are set in California during the 1960s. There are 62 in total, but that only makes up 174 pages, so it's not too long of a book. You can even just read one story here and there in between your other novels if you want to.
Some of the stories are literally just a few sentences, and others are up to 7 pages long. I think anyone would take great pleasure in reading this collection, especially fans of Hemingway and Salinger. Brautigan's comedy is ever-present, and you can tell from these works that he isn't afraid to break the rules.
My Recommendation
I can't go into much detail in this review, because each story is so different. What I can tell you though, is that Brautigan dives into the complexity of human relationships. He somehow manages to turn ordinary life into a work of art. Of course, he also throws in bizarre and surreal stories (it wouldn't be Brautigan if he didn't).
My two personal favorites in this collection were "The Old Bus" and "Homage to the San Francisco YMCA". They are both funny but equally disastrous. Honestly, if I had to recommend any book in this article to someone who has never read Brautigan before, it would be this one. It gives you a taste of what you will be in for when reading his books.
---
Fact Or Fiction?
This novel takes place in the 60s, and the main character is a man by the name of Lee Mellon. Lee believes that he is the descendant of a Confederate general who was from Big Sur, California. The problem with this belief is that there isn't any actual proof that this general even existed. There's no record of him.
Lee is frantic; how can this be? His main source of pride in his life is based on his lineage, he created his entire existence around it. Who is he if the general wasn't real? Lee sets off on a journey filled with events that are hilarious but also sad. He is trying to keep the real world out of his bubble.
First Of Many
Lee is searching for the truth within his modern-day struggle against America's status quo, and he is linking it with the past struggle the Confederacy had with the Union. This book is basically about belief versus reality, and how humans often struggle with perception.
This was the first of many best novels by Richard Brautigan, however, it did not gain as much recognition as I think it deserved when it was first released. Brautigan gives an inside look at what life was like for the marginalized dropouts during this time period. It's a quick and charming read, and if you enjoyed Trout Fishing in America, then you will also like this one!
---
Boyhood Memories
In 1979, the narrator of this story is remembering the events that happened when he was a young boy in 1948. Living in a lower-class suburb in Oregon, this boy spends his time collecting beer bottles or helping his neighbors to earn money. On other days he can be found fishing on the outskirts of town.
Another thing he does is buy bullets from the gun shop, and that is where this story begins. The narrator and his best friend are shooting apples at an abandoned orchard when the narrator accidentally shoots and kills his friend. Due to the shooting being an accident, the narrator is acquitted, but his reputation is ruined. He and his mother have to move to another town where no one knows what happened.
The Master
What follows the narrator throughout his life is the constant thought of "what if?". He is fueled by regret and anguish. A lot of the story also revolves around the narrator's observations about the odd people around him. This story is remarkably beautiful but also sad, and very much reminiscent of boyhood.
This is a best-selling Richard Brautigan book, but also the last novel that he wrote. You can tell that he truly became a master of his craft by this point – he was in complete control of the words on the page. I wouldn't start with this book if you are new to Brautigan's work, but once you are familiar, make sure you give this one a read!
---
In The Wastepaper Basket
This book is very reflective of Brautigan's own life, and a perfect example of why people find his works autobiographical. This story starts in quite an odd way. A writer has just broken up with his girlfriend and he is struggling to deal with it. He decides that the best way to escape his misery is to write a new book.
And so, the story starts with a sombrero that falls from the sky (I know, it's very random). The writer then decides he doesn't like the story and throws it in the wastepaper basket. No one would expect what happens next: the story takes on a life of its own.
Use Your Imagination
The novel jumps between the writer, who is still obsessing over his ex-girlfriend, the Japanese woman who is the ex, and a dream she is having, and the story about the sombrero, that has landed in front of three men and causes them to have an argument that escalates into a full-on riot.
I know this book sounds so bizarre, but I promise you that it is amazing. If you don't believe me then just read the reviews for this Richard Brautigan book. It's quirky and whimsical and funny; people absolutely love it! It's my personal favorite if I'm being totally honest. The whole story is so out there that you start to wonder if Brautigan just wrote whatever his imagination came up with at that moment.
---
The Poetry Collection
Here we have one of Richard Brautigan's best books that is full of his poetry. I did promise that this article would have his works of poetry too. This one in particular is very highly rated. It is actually the perfect book to have when you want to read just a few pages, put it down, and come back to it later.
Most of the poems are very short, with the exception of a 9-page poem called "The Galilee Hitch-hiker". If you are already familiar with Brautigan's weird and wonderful novels (and you are a fan of them), but you have yet to read any of his poetry, then give this one a read!
Loved As A Poet And A Novelist
Brautigan has a very straightforward and clear poetic style, often writing in free verse. There are many themes covered in this collection, with many that are recurring. The themes that you will come across are love, loss, sex, and loneliness. He also incorporates pop culture references.
My favorite poem in this collection is called "The Haiku Ambulance" and it is the perfect example of Brautigan's sense of humor. Overall, the poems are quite endearing and funny. Brautigan is loved by many as a poet as much as he is loved as a novelist, and it is easy to see why.
---
The Bird In The Front Room
Willard and His Bowling Trophies is the last best novel that I will review in this Richard Brautigan article. It's another quirky one, I will say that right off the bat. This story takes place in the early 70s in San Francisco. The main character is – of all things – a papier-mâché bird. The bird sits in the front room of an apartment belonging to John and Pat.
With the bird in this front room is a collection of bowling trophies that were actually stolen from the Logan brothers, who are currently looking for them. We are not exactly sure yet how these trophies ended up in John and Pat's apartment, as they have just returned from the movie theater.
Three Stories That Come Together
Also, in this story are John and Pat's neighbors, Bob and Constance. They are married and currently going through some struggles in their relationship, resulting in Bob becoming depressed. In the background, the Logan brothers are seeking vengeance on whoever stole their trophies.
Another weirdly wonderful book by Brautigan, and the subtitle says it all: "a perverse mystery". That is definitely the best way to describe it. This novel is absurd in every sense of the word. The three stories come together at the end in a sort of tragicomedy. I highly recommend that you give this one a read – you will not be disappointed!
---
Final Thoughts
We have now come to the end of this article about the best books by Richard Brautigan. His work is unique and weird and wonderful, all at the same time. He is arguably one of the greatest writers of his generation. Brautigan's books can be many things at once; funny, sad, heartbreaking, and whimsical.
The stories are crazy concepts that seem over the top but at the same time, they are realistic. I truly don't know how he did it, but Brautigan was a force to be reckoned with. You would be missing out if you don't give his books a read. Some of his other works that you should check out are The Tokyo-Montana Express and An Unfortunate Woman: A Journey.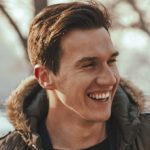 Michael is a graduate of cultural studies and history. He enjoys a good bottle of wine and (surprise, surprise) reading. As a small-town librarian, he is currently relishing the silence and peaceful atmosphere that is prevailing.