Expanding The Horizons
The Portuguese writer José Saramago was perhaps one of the most influential writers of the late-twentieth century. The subjects he touched on in his books were almost completely original and they turned out to be what the people needed to hear. In a sense, he expanded the horizons of what matters could be woven into a work of fiction. Do not take my word for his talent though, take his 1998 Nobel Prize in Literature.
That is right, José Saramago is no other than a Nobel winner. But of course, he was not always a successful writer. He was born in 1922 to a working-class family living in the Ribatejo Province of Portugal. He had an apparent intelligence so his parents sent him to a grammar school. However, it was very hard for a peasant family to afford the price and so, they moved him to a technical school when he was twelve.
Eventually, a Writer
He graduated and went on to work as a lathe operator, a car mechanic, and then a civil servant for a few years each. Of course, destiny had other plans. He started frequenting a library near him, married a writer, had a baby with her, and wrote his first book in 1947. After that, he was very active in editorial and literature circles which led to his eventual rise to fame with his fourth book which was published in 1982.
---
Best José Saramago Books
---
A Plague Story
We will start our search for the best Jośe Saramago novel with one of the most popular ones, Blindness. It is a story of a dystopia and it includes elements of science fiction as well as some subtle body horror. It is also the first book of the two-book long "Blindess" series and is followed by "Seeing" which we will go over later in the article.
The story of Blindness revolves around a city plagued by an epidemic of what they call "white blindness". The unfortunate people riddled with the disease are put into an empty mental hospital where they have to deal with high crime rates born out of lack of supervision. Foods are given in the form of rations which are always in danger of being stolen and women are subject to ongoing abuse.
Our Strength And Fragility
We follow this world through the eyes of a woman who is the only woman to keep her sight despite contradicting the disease. She is escorted by a motherless boy, a girl wearing dark glasses, and a "dog of tears". The story does very well to retell the events of great plagues of our history and it provides insightful comments on both the strength and fragility of our spirits.
---
Commentary About The Roots of Christianity
The second piece that we will go over in this article will be one of the top rated José Saramago books as well as one of the most sensational ones. As you can probably guess, this is a book about Christianity and the Church. However, it is not particularly a "Christian" book. It is more along the lines of a commentary about the roots of the religion and the previous states that it has been in.
In this book, Jośe tells us his own vision of how Jesus came to be the man that we know today. The Bible tells us how Jesus was born and how he carried out his life as an adult yet it falls short of narrating the childhood and adolescence of the prophet. Jośe uses his own imagination and sense of divination to give us a well-structured re-imagination of the life of Jesus Christ before a prophet.
The Man Behind The Prophet
The thing I liked the best about this book is that it is honest, creative, and objective. It does not try to be overly preachy to create a holy tale and it does not use satire to ridicule the religion and get an easy story out of it. Instead, it introduces us to a man whose life became one of the greatest changers of human history. This piece might even be my personal best Jośe Saramago book.
---
Holiday Time For Death
The third place in our article is occupied with one of the most popular books by Jośe Saramago, Death with Interruptions. It is a piece that smells of pure creativity and even reading the short summary of the story was enough to get me both excited and invested in it. It is a piece of magical realism written with the care of a contemporary story and the tenderness of a romance novel.
In one country, the day after the new year marks the date of all of the citizens earning eternal life. People are subject to living indefinitely as a result of "death" taking some time off and dwelling among mortals as a mere human. This event, of course, is met with a celebration at first. The streets become the place of endless parades and people are proudly putting up their celebration flags on their windows and balconies.
Our Relationship With Death
Still, it does not take long for the initial euphoria to fade off and the reality of their situation soon hits the public like a brick in the face. Their elderly are confined to an endless life of misery, institutions such as life insurance companies or funeral parlors are left without a reason to exist, and people start smuggling the elderly off-border for them to meet death soon after. It is a great commentary on our love-hate relationship with our concept of death.
---
Stories of The Old Testament
Next up in our article, I will be introducing you to another one of the best selling Jośe Saramago books titled Cain. This piece is very similar to the "The Gospel According to Jesus Christ" book that we talked about above. It is a re-imagination of biblical events but instead of focusing on Jesus Christ himself, it mostly concerns itself with the legends mentioned in the Old Testament. Mainly, the story of Cain.
The story starts off with Cain slaying his brother Abel. I am guessing that this is something we are all familiar with so I will not unnecessarily elaborate. After that, Cain gets on the road and finds himself at the exact times and places to bear witness to the greatest biblical events from stumbling across Abraham as he is readying to sacrifice his son to helping Noah save humanity by working on the construction of his ark.
An Outcast's Search For Meaning
Still, this is the story of Cain before everything else and he is not just a bystander of this great history. He searches for meaning all across the physical and metaphysical worlds. He embraces Lilith and has a son with her, debates and argues with countless angels, and even asks God to explain his cruelty and abuse. It is a great book that raises a lot of well formed questions and it is definitely one of the best Jośe Saramago books.
---
Questioning Our Culture
We are halfway through our Jośe Saramago books ranked list and as the fifth piece, I will give you a quick summary of the book Baltasar and Blimunda. It is a historical fiction novel and it is written as a means of asking questions about our culture. In that sense, it is similar to his religious works in concept but its execution is much more subtle and down to earth.
The story is set in eighteenth-century Portugal, a period of time during which the Inquisition was at the peak of its power and the Church did not hold back from using its authority with full confidence. That was the world of Baltasar, an ex-soldier who had lost one of his hands in battle. He led a bleak life under the shadow of the King and the Pope until he saw Blimunda during the exile ceremony of her mother.
A Heretical Dream
He follows Blimunda home who, unbeknownst to him, has strange powers of vision. They sit down to eat dinner after a brief introduction but they are also accompanied by Padre Bartolomeu Lourenço, a visionary who dreams of creating a machine that can fly. After a series of events, they get set after this grand dream which is not only nigh impossible but also something that would be considered heretical.
---
Taking it up With Politics
We are continuing our Jośe Saramago book reviews article with another big title by the author, Seeing. It is a magnificent tale of a dystopian world that also includes subtle but apparent elements of body horror. It is also a sequel to the author's one of the most beloved books that we talked about above, Blindness. But while Blindness was more concerned with the human condition, Seeing takes it up with politics.
The story takes place four years after the events of Blindness and not much has changed since then. Everyone is still blinded by the plague and there is only one woman who still has a sense of sight. It starts off on the day of an election which happens to be one with very heavy rain. The rain keeps up until three p.m. and the voters can only make it to the ballots an hour later.
History Repeats Itself
What really sets off the story is the results of the election as almost three quarters of the votes turn out to be blank. The town gets into a familiar state of confused chaos and the police force is tasked with dealing with the issue without even a proper investigation. The seeing woman is put in the middle of the story once again as the public is suspecting that she could have been involved in the event.
---
In a Troubled State
Our search for the best books by Jośe Saramago is more than halfway done and as the sixth piece in the list, we will cover The Double. It is another magical realism piece but it takes a different course than Death with Interruptions which we went over previously. Instead of putting a metaphysical being at the center of the story, it tells us the tale of an ordinary who comes across paranormal elements.
The Double is the story of Tertuliano Maximo Afonso who works in a secondary school as a history teacher. He is in a troubled state at the start of the story. He is still not over a divorce, his only source of affection is a bank clerk who thinks of him platonically at best, and worst of all, he is suffering from depression. This is why he agrees to watch a movie that a colleague recommended to lift his spirit a little.
A Creepy Encounter
He rents the movie and is not that impressed by it. Tired and disappointed, he goes to bed. It is a night like any other until he is woken up by unusual voices coming from inside his apartment which turn out to be coming from his VCR. It is still playing but it does not show the movie he rented. Instead, it is a real-time video of someone who looks exactly like he did five years ago.
---
The Magic is in The World
Next up on our Jośe Saramago book list, I will be giving you a small peek into what is possibly one of the best novels by Jośe Saramago. This magical realism piece once again takes a completely different approach to telling its story. This time around, the magic is not focused on a single person or being but it is at the very core of its world.
Our protagonist in this story is Senhore Jośe who works as a low-grade clerk in the Central Registry of his city. Similarly to the main characters of the author's other books, he is past his youth and his life is devoid of meaning. For him, reality is nothing more than shelves and shelves of certificates of marriage, divorce, birth, and death. At least until she discovers the records of an intriguing young woman.
A Story of Loneliness
This woman is fairly mysterious and is anonymous to him despite all of the records he has of her. It does not take long for him to be invested in this person to the point of obsession and he sets his mind on finding out her identity. His journey makes up for a very personal story of loneliness and a commentary on the human condition.
---
Complicated Matters of The Heart
We are almost at the end of our article and the ninth piece that I will introduce to you is The Year of the Death of Ricardo Reis, one of the best rated books by Jośe Saramago. It takes place in the beautiful capital Lisbon and it is a bit milder than the other works of the author as it is a contemporary fiction.
The protagonist of the story is, as you can probably guess, Ricardo Reis. We meet him as he moves back to his home city Lisbon after practicing medicine for an extensive sixteen years in Brazil. He is in a relationship with his hotel chambermaid Lydia but his heart longs for the aristocratic Marcenda whom he thinks he can never be with.
Long Time No See
We are introduced to this complicated state of affairs and as we are done with them, an old mate of the protagonist Fernando Pessoa comes into play. Fernando is a poet who likes to discuss philosophy and arts with Ricardo but more importantly, he has been buried six weeks ago. The interesting discourse of the duo put this piece among the best Jośe Saramago novels.
---
Through The Unfavorable Door
The Tale of the Unknown Island will be the last piece that we will go over in our search for the best Jośe Saramago book. It is the first and only short story of the author that I have included in the list because despite being only sixty-four pages long, this book of fantasy packs quite a punch in my opinion.
The story starts off with a man arriving at the king's door. Or rather, at one of them. We are told that the king has many doors serving different purposes and the door we go through is for petitions. We also learn that it is one of the doors that seem to make the king go temporarily blind whenever it is knocked.
Philosophical Intrigue
Nonetheless, the man gets in. He asks the king for a boat so he can search for an unknown island in the sea. The king suggests all islands are already on the map but when the man suggests that only the known ones are so, he grants him the boat. What follows is a fable-like tale packed with philosophical intrigue and a strong contender for the best Jośe Saramago book title.
---
Final Thoughts
It is undoubtable that Jośe Saramago has a lot of talent in writing but he is also a writer with a lot of range. None of his works are similar to one another and they are all executed very successfully. Beyond that, he also encompasses a wide array of philosophical and psychological awareness. Almost all of his writings give us something to think about. He is a great writer overall as well as a great thinker.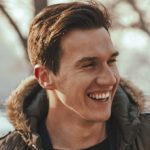 Michael is a graduate of cultural studies and history. He enjoys a good bottle of wine and (surprise, surprise) reading. As a small-town librarian, he is currently relishing the silence and peaceful atmosphere that is prevailing.