By The Lake
Born in Pittsburgh to a solicitor and hotel owner, Martha Grimes is a well-known author of detective fiction. She is most famously known for her Richard Jury series, which I will be reviewing in this article, however, she has also found recognition for her Emma Graham series.
Grimes spent a lot of time by the lake as a little girl because her mother owned the Mountain Lake Hotel in Western Maryland, and this is actually where she drew her inspiration for the Emma Graham series – but I'll get into that more a little later on.
Slush Pile
Grimes actually got her start in poetry, but soon shifted over to mystery novels. Her first book ended up in the "slush pile" where an editor found it and offered to publish it. This is how Grimes ended up publishing her first novel, The Man with a Load of Mischief.
From that point on, Grimes published at least one book (sometimes more) every year for the next twenty-five years. By now she is a New York Times best-seller and many people know her name. If, by chance, you have never heard of Martha Grimes before, then stick around. I'll give you a breakdown of all her best books.
---
Best Martha Grimes Books
---
First Case
Let's start things off with Martha Grimes' best book series about Scotland Yard inspector, Richard Jury. There are a whopping twenty-five books in total, so there are enough mysteries here to keep you occupied for quite a while. While I won't be able to go through every book in this series, I will give a brief overview of my favorite ones!
Of course, I have to start with the first book, where it all begins, called The Man With a Load of Mischief. Two bodies have been found at two pubs and Scotland Yard inspector Jury is called in to help solve the case. When Jury arrives in the picturesque town of Long Piddleton, he finds that everyone is looking outside of town for the killer – except for one man: Melrose Plant.
Partners In (Solving) Crime
A British aristocrat who relinquished his titles, Melrose is a keen observer and points Jury in the right direction – and towards the dark secrets of his neighbors. And so begins a partnership equivalent to that of Sherlock and Watson. Martha Grimes set up the best "whodunnit?" story in this book and keeps you guessing right until the end.
The best part for me about this book (and the overall series) is how capable, intelligent and interesting the characters are. The more you read, the more you are hooked on the characters, and solving the mystery almost settles into the background of the story – although it is still very important!
Not A Very Merry Christmas
Book number five, Jerusalem Inn, was also one of my favorites of this best series by Martha Grimes. It's another white Christmas in Newcastle and Richard Jury – now a Superintendent – finds it all depressingly dull. But then he meets a beautiful and mysterious woman in a graveyard who could give a bit of life to this holiday. That is until she turns up cold and dead.
Melrose Plant has found himself in a seemingly similar situation as Jury. Snowbound in a mansion with an eclectic group of people, Melrose also has an encounter with a lovely lady – by stumbling over her corpse. Could these two murders be linked? Well, that's the best part about reading this book – figuring out the connection!
About The Past
I'm doing a bit of a jump here, but I absolutely had to include The Blue Last, the seventeenth book. It is one of the highest-ranked Martha Grimes books in this series, and after reading it I can certainly understand why. What I loved about this one is that we go deeper into the history of Richard Jury and dig beneath the layers.
There is one thing in the world Jury never wants to acknowledge: the war that killed his parents and his childhood. But he might just have to in order to solve this case. When DCI Haggerty unearths two skeletons during excavations of London's last bombsite, he believes that a child survived the bombing and has spent the past fifty years pretending they didn't.
Two Mysteries
Over and above this, there is another murder that has DCI Haggerty's attention: the death of Simon Croft, a financial broker. The book Croft was working on has disappeared too. Haggerty reaches out to Richard Jury, and his trusted friend, Melrose Plant, to help him get to the bottom of these two mysteries. Let's just hope they both make it out alive.
This one was a lot of fun to read and a typical Grimes novel filled with quaint villages, interesting characters, clever animals, and pubs. I will warn you now that there is a bit of a cliffhanger ending in this one – however, that didn't really bother me as I had every intention of jumping right into the next book, which is exactly what I did!
Story From A Stranger
The Old Wine Shades is book number twenty, and one of my favorites because it's a bit different from the others. In this best novel, Martha Grimes mostly sticks to dialogue throughout the story. Let me backtrack a bit. Basically, Richard Jury is sitting in a pub with a stranger named Harry Johnson, who is telling him a story.
Harry tells the story about a good friend of his from Surrey, whose son, wife, and dog all went missing. It's been nine months and there's still not one clue as to what happened – except that the dog came back. Jury tries to figure out this puzzle, and because he is on leave, he actually has the time to sit and think this one out. The fun thing about this one is that Jury might just be outwitted!
Teaming Up
The Old Success is one of Martha Grimes' latest books and is the most recent in the series. The body of a French woman has washed up just off the Cornish coast, and the only visible prints are those of the two young girls who found her. Detective Macalvie of the Devon-Cornwall police is called to investigate.
Not too far away sits Richard Jury in a pub catching up with an old friend, CID detective Tom Brownell. Over the next few days, two more murders take place, forcing Macalvie, Jury, and Brownell to team up and solve the case together. The killings may have been very different, but these three can't help feeling like they're connected…
It's All About The Pubs
All in all, this fantastic series is filled to the brim with some of Martha Grimes's most popular books! You'd think things would get boring after twenty-five books, but it doesn't. Each case Jury faces is different, and I got a thrill trying to fit the pieces together every time!
I'll end this review with a fun fact and it is this: every book in this series is named after a pub. You will see that pubs play a prevalent role throughout this series which I thought was quite cool and different. Martha Grimes sure does know what qualities it takes to write the best novels.
---
Not Your Usual Detective Story
Now this Martha Grimes series is one you will definitely be wanting to add to your book list! This series differs from her Richard Jury series as they are not detective novels, however, they are similar in the fact that both are mysteries. This particular series more explores secrets and human nature than crimes, and the entire story is set at Hotel Paradise.
What is Hotel Paradise, you ask? It used to be a fashionable resort hotel that has faded over the years. A spinster lives in the attic, all the dirt roads lead to dead ends, and a house that has been uninhabited for half a century is filled with secrets. Then there is 12-year-old Emma Graham, obsessed with the drowning of a young girl from forty years prior.
A World Like No Other
Martha Grimes takes you on a journey to a world like no other in this best book, setting the scene for the ones that follow. It's a new type of mystery genre with a 12-year-old at the helm. Book two is called Cold Flat Junction and continues on from the first. Emma continues her investigation into the mystery surrounding the young girl's death decades earlier.
Unfortunately, her snooping results in more bodies turning up. Luckily for Emma, she has a bunch of new friends to help her out. Grimes ties up the mystery very nicely and satisfactorily in the end. It amazes me how she manages to so accurately portray the voice of a young girl, in all her youthful innocence.
The Young Detective
Belle Ruin sees Emma working as a waitress at Hotel Paradise, but she has just landed a second job. She is now the youngest cub reporter for her town's newspaper. Emma's new job finds her stumbling across a dilapidated hotel, the Belle Rouen. This once-fabulous hotel has secrets and mysteries Emma could never have imagined, and she's going to figure out all of them.
The last book in the series is called Fadeaway Girl, and Emma is investigating the disappearance of a baby from the Belle Rouen hotel twenty years earlier. The baby's father showing up in town out of the blue makes Emma even more determined to get to the truth. There's no one better to solve this mystery than our young heroine.
Delightful Characters
The character of Emma Graham is an absolute delight to anyone who reads these novels. Just go read the book reviews and you will see that Martha Grimes created an intuitive and enchanting character! I do suggest that you read these Martha Grimes books in order because they follow on from one another, and the first two are linked, as are the last two. A really good series that I could not recommend enough!
---
Into The Woods
In Biting the Moon, the first book in this duology, a young woman wakes up in a bed and breakfast, having no idea where she is. The place is strange, and even stranger is the note that says Daddy will be back soon. Scared and confused, the young woman flees into the woods, where she meets Mary Dark Hope.
Together, these two women begin to track down the one person who knows the identity of the young woman – the man that abducted her. This book is different from Martha Grimes's usual best works; it is a lot darker and creepier. It is very well-written but just know that you may be uncomfortable at times while reading this.
On The Run
The beloved young woman from the first book returns in Dakota, and we now know she goes by Andi Oliver. This time, Andi is running from her past. She is drifting through life, working odd jobs as a waitress, when she ends up in North Dakota. It is here that she is hired by a huge pig-farming facility that specializes in livestock management.
As Andi slowly starts to uncover the dark truth of this facility, she has two men hunting her down and a gunman trying to kill her. Will she be able to uncover the secret before they catch up to her? Well, you will have to read this top Martha Grimes book to find out! I enjoyed this one a lot more than the first and I loved getting to see another side of Andi.
---
Best-sellers
Yet another duology from the best-selling author Martha Grimes, with the first book being called Foul Matter. Ironically, she is writing a story about Paul Giverny, a best-selling author himself, and he has his choice of editor – he chooses Clive. His only condition: they have to end their contract with another author named Ned Isaly. Clive's solution to this problem? Have Ned killed.
He figures if they have Ned killed, it'll prevent any collateral damage, and no one will be the wiser. By the time Clive realizes what is going to happen, it may just be too late. He started something that he can't stop now – the genie is not going back in the bottle. I really enjoyed this book and especially the inside look into the publishing industry!
Drive Me Crazy
Book two is called The Way of All Fish, and this time we go more in-depth with the hitmen, Candy, and Karl, that were hired in the first book. Once again, they are involved in the publishing scene, except this time, they are helping. They come to the aid of a writer being sued by her literary agent, a deceitful man claiming commission on a book he never even sold.
These contract killers decide to team up with their pals from the first book, coming up with a plan to rid the industry of this foul man. Except they're not going to kill the agent; instead, they are going to drive him crazy. This best-rated Martha Grimes book is a mystery rollercoaster and is very funny as well.
---
Fatal Obsessions
We are going to round up this article with a review of one of the best books by Martha Grimes. It is actually a prequel to the Emma Graham series, although you don't have to read them together. Set in a sleepy resort town, we are introduced to the character Maud Chadwick. She waits tables at the Rainbow Café, and her only confidant is Sheriff Sam DeGheyn.
Sam and Maud have something in common, and that is that they both have an obsession. Maud's obsession is with the people who vacation in the town during the summer. Sam's obsession is with the unsolved murders of three women that live in the town. He has this niggling feeling that the killer is still out there, roaming free.
Night Watcher
Maud likes to sit on the pier at night and watch the summer people throw their luxurious parties in their big houses. She is also worried about her son leaving home, and what she will do when he is gone. Sam is concerned about Maud sitting on her own in the dark, convinced that she could become the next victim if his suspicions are right.
While this story has some murder mystery involved, it is mostly about people and how they relate to one another. There is a lot of suspense and guess-work happening, but Grimes ties it all up nicely in the end, and it sets the scene very well for the Emma Graham series. All in all, a very good read and one that I highly recommend!
---
Final Thoughts
I have given you a breakdown of all the best novels by Martha Grimes, and it is now up to you to go and check them out. She's got standalones, duologies, and series, perfect for if you want to jump into just one or two books, or you are ready to commit for the long haul.
I haven't seen anything about Martha Grimes releasing a new book anytime soon, but I truly hope she does. My first choice would be another Richard Jury book – we do love a character that is so familiar it feels like we know him personally!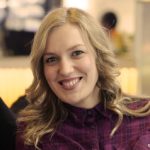 Alissa is an avid reader, blogger, and wannabe writer. (She's a much better cook than a writer actually). Alissa is married, has one human, one feline, and two canine kids. She always looks a mess and never meets a deadline.