No Speaking, Only Writing
Are any lovers of crime fiction hanging around? Well, if you are, then I recommend you stay with me because I have an author that I think you are going to love! Robert Dugoni is an American writer, the middle child of ten (yes, you read that right) siblings. I can only imagine how loud it was growing up, and Dugoni always jokes that because he didn't get a chance to talk, he decided to write instead.
Studying at Stanford University, Dugoni received many writing awards during his studies. He briefly worked as a reporter for the Los Angeles Times when he graduated, but then attended UCLA law school and practiced law for a whopping 13 years.
Writer Turned Lawyer Turned Writer
Dugoni woke up one day in 1999 and realized that he longed to write again, so he quit his job as a lawyer and started writing novels. I am so glad that he did because we now have the best books and series by Robert Dugoni, which I will be reviewing in this article.
I'm sure it's no surprise that a lawyer would write mystery and crime thrillers, but honestly, who better than someone that has a background in the law? On top of the millions of books he's sold, and being a #1 best-seller on many platforms, Robert Dugoni has also had his books optioned to be made into movies.
---
Best Robert Dugoni Books
---
Questions
Let's start things off with this best book series by Robert Dugoni, and probably the one he is most well-known for. There are ten books in the series plus three novellas, so more than enough reading material to keep you busy! I'm going to review the first three books, which I'm sure will be more than enough to pique your interest!
This series starts with My Sister's Grave, where we first meet the main character and homicide detective, Tracy Crosswhite. For twenty years, Tracy has been questioning the circumstances surrounding her sister Sarah's disappearance and murder trial. Tracy has her doubts about the man that was convicted and thinks the real killer is still at large.
The Truth Comes Out
Sarah's remains are finally found all these years later in the mountains close to their hometown. Tracy is now more determined than ever to get some answers. She is going to find the real killer, even if it means putting herself in danger. The first of many of Robert Dugoni's best novels in this series, this story is compelling and combines all the best parts of a good crime mystery book and a legal thriller.
The second book is called Her Final Breath, and we see Tracy Crosswhite back at work with the police. She is still reeling from what happened to her sister but finds herself dragged into an investigation that could not only end her career, but also her life. A serial killer known only as the Cowboy is running around town killing young women in motels. Tracy has to bring this killer to justice.
Digging Up The Past
When Tracy starts receiving threatening letters from a stalker claiming that the killer is a copycat targeting her, she knows she cannot let it distract her from the task at hand. There aren't many clues, but Tracy finds a link between the Cowboy and a murder from ten years prior. The problem is, that old murder investigation has secrets that need to remain hidden.
The second book is one of the best-rated Robert Dugoni books in this series. It is thrilling and sinister, but there was also some office politics thrown in which I quite enjoyed. Dugoni leaves little intricate clues along the way and ties them all up nicely at the end, so you will finish this book feeling satisfied that justice was served.
Suspicious Circumstances
The third book is called In the Clearing, and we are once again back with Tracy Crosswhite, the homicide detective with a knack for figuring out unsolved murders. In this best book by Robert Dugoni, Tracy is contacted by Jenny, her former police academy classmate and protégé. Jenny asks Tracy to help her with a cold case involving a suspicious suicide.
A young Native American high school girl reportedly committed suicide forty years ago, but Jenny is convinced there was foul play. Following up on the evidence from the initial investigation, Tracy finds that this small town has a lot of dark secrets. It's going to be tough finding out the truth without becoming a victim herself.
Highly Recommend!
This series has all of Robert Dugoni's most popular books and I am not in the slightest bit surprised that it has been optioned for a movie or television show. I would love to watch Tracy's adventures on the small screen – it would be epic! These books are smart and exciting; they make you think and keep you on the edge of your seat until the very end!
---
Introducing Sam "Hell"
This standalone novel is going to get a little extra love from me because it is honestly amazing. If you are not convinced after this article, then do yourself a favor and go read the reviews for this Robert Dugoni book. It is a fan favorite and one of his most revered works. It is one of Robert Dugoni's latest books, having been released in 2018.
This is a story about a boy named Sam Hill. Sam has always seen the world a little differently than everyone else, ever since the day he was born. You see, Sam was born with red pupils. Personally, I think that sounds pretty cool, but we all know what people can be like when someone is a bit different and they don't understand it.
Friends Forever
Sam's classmates have made fun of him for his eyes, calling him things like "Devil Boy" or "Sam Hell". His mother calls him "God's will", but these words are not very comforting to young Sam. Despite the teasing and name-calling, Sam has managed to persevere and keep his head high, backed by his two misfit friends.
Sam relies on his two friends more than anything; he even believes that God sent them to be the friends he was so desperate to have. Ernie Cantwell is the only African American kid in the class, and Mickie Kennedy is the tornado that changed how Sam thinks about boys and girls.
Eyes Wide Shut
Forty years later and Sam is now an eye doctor for a small town. After everything he has experienced in life, he's changed his mind about God's hand in it all. Maybe everything isn't by design. The tragedy that occurred many years ago can't have been something that was planned.
The tragedy caused Sam to turn his back on everything he knows: his friends, his family, and his life in his hometown. But now Sam is realizing that running away with your eyes closed isn't going to solve any problems. So, Sam decides to go on a journey that will take him around the world. This time, his eyes are going to be wide open.
What Makes You Who You Are
I have so many things to say about this book, but I also don't want to spoil anything for you. Reading this book was an experience in every sense of the word. The characters were incredible, and I found myself caring about Sam deeply. His family is so loving and so are his friends. I desperately wanted to throttle the life out of the bullies in this story.
This is very much a story about fate, faith, family, and friendship. The point Dugoni gets across is how it is these things that make you who you are, not your looks. What I especially loved is how this is so different from Robert Dugoni's other best books, he dug deep and left me thinking about this story a long time after I had finished it.
Heartwarming Moments
Don't worry, this book isn't all sappy and heartfelt (although there is a lot of that). It is also funny and sweet, and some moments will make you smile from ear to ear or literally laugh out loud. This Robert Dugoni book is one that I highly recommend you add to your reading list! A truly extraordinary read, just like it says in the title.
---
Spy Games
The Charles Jenkins series is another one that has some of Robert Dugoni's top books. The first book is called The Eighth Sister and follows former CIA officer Charles Jenkins. He finds himself at a crossroads; he's in his early sixties, has a family and a new baby on the way, and his security consulting business is on the brink of collapse.
When Charles' former chief shows up with a new assignment, he knows that it's risky. Charles will have to travel undercover to Moscow and hunt down the Russian agent believed of killing members of a US spy cell called the Seven Sisters. Charles is desperate for money, so he takes the case, but he soon realizes that the facts aren't what he was led to believe.
No Man Left Behind
In book two, The Last Agent, Charles is now done with spy games, especially after the events in the first novel. But then he learns about a woman that is isolated in a Moscow prison. And that woman is Paulina, the agent who sacrificed her life to save Charles. He knows he can't leave her behind.
The Silent Sisters is the last book in this series, and Charles is more than ready to retire. Then, two American assets cut off contact with their handlers, and Charles must find out what happened. The problem is, he is now on a Russian kill list. These Robert Dugoni books are absolutely thrilling, but they do need to be read in order!
---
Unbeaten
David Sloane is a lawyer that need only snap his fingers to get a jury to play ball. In the first book of this series, The Jury Master, we see how David is an expert at reading jurors, using this skill to get them to return astounding verdicts. Sloane's conscience is the only thing holding him back from professional success – until the phone call that changes everything.
In book two, Wrongful Death, Sloane takes on the one case that could blemish his unbeaten record: suing the US government and military over the mysterious death of a national guardsman killed in Iraq. There isn't a lot of evidence, so Sloane calls his old friend at the CIA, Charles Jenkins, for help.
Explosive Stories
The third book in this best series by Robert Dugoni is called Bodily Harm. Sloane now has a new partner, Tom Pendergrass, and they are dealing with a medical malpractice case surrounding a young child's death. They're so close to winning when an unexpected character turns up saying that they've got everything wrong. Does Sloane take this seriously, or write it off and win the case?
The Fourth and fifth books are called Murder One and The Conviction. These are the kind of books that you will not be able to put down, no matter how hard you try. These explosive legal thrillers are a total ride, full of twists that you won't see coming. We also get treated to a nice feature of Charles Jenkins, which I particularly enjoyed!
---
The Case Of A Lifetime
Here we have another one of Robert Dugoni's best-selling books, and it's a riveting one! In the seedy Tenderloin district of San Francisco, a teenage hustler has been murdered. The crime happened in a boy's shelter and the priest that runs the home, Father Thomas Martin, is the accused.
Despite all the evidence and accusations against him, Father Martin stands firm in the fact that he is innocent. And Peter Donley, his attorney, believes him. Donley has spent the past three years working for his uncle's small law firm, where people are put before profits.
Put To The Test
This scandalous case lands in Donley's lap just as he is preparing to move to his lucrative dream job. This case won't only put his career aspirations on hold, but it will also put his skills in the courtroom to the test. Going up against a brutal DA and homicide cop with their own agendas is not Donley's only worry. He unveils dirty secrets that could put his own life on the line.
This fast-paced legal thriller is intense in all the best ways. I especially loved the courtroom scenes, Dugoni did them really well. It was also so interesting to see how easy it can be to convict the wrong person of something. One thing I've noticed about Dugoni is that he is a consistently good writer; you won't be disappointed!
---
Growing Up
It's 1979, and Vincent Bianco has just graduated from high school. His only goal at the moment is to get a little beer money and enjoy his last summer before college starts. Vincent gets the perfect job as a laborer on a construction crew. What he doesn't know is that this summer is going to be the education of a lifetime.
Working with Vincent are two Vietnam vets, one of which is William, a man suffering from PTSD. William is unraveling, still reeling from his experiences in the war. He will not only change how Vincent views this summer but also how he views things later on in life. Vincent goes from innocently navigating life to getting a taste of the real world.
Real Life Issues
Decades later, Vincent is a father whose son is leaving soon for college. He receives a package from William that contains his diary from during and after the war. Vincent realizes that the things his son thinks are important right now pale in comparison to what William went through. Some things have the ability to change us forever.
This is a brilliant novel by Robert Dugoni, and one of his new books. The story he tells here is very important, and so is the message it leaves behind. There is a lot about friendship, responsibility, and religion. The parts from William's diary were especially chilling, I felt like it gave me an inside view of what it was like in the war.
---
Balancing Act
Dana Hill is no stranger to a stressful life: not only is she an extremely successful lawyer, she is also a mother to her young daughter, and a wife to a very self-absorbed man. Surely things can't get any more hectic. Well, it seems they can. Dana is diagnosed with breast cancer and her twin brother is killed in a robbery that same week.
Dana's carefully balanced life has been completely upended. The police think that her brother's death is more than just a robbery gone wrong, and she agrees. This leads Dana to start digging through the bits and pieces of her brother's life, trying to find clues. She thought she knew him as well as herself, but clearly, she didn't, because someone wanted him dead.
In Threes
Growing up, Dana's mother always told her that bad things happen in threes. When Dana finds her husband cheating, it is just the cherry on top of everything else. Throwing herself headfirst into the investigation of her brother's death, Dana delays her cancer treatment and teams up with a detective. But a lot of people surrounding the murder are turning up dead, and Dana may just be next.
This is another one of Robert Dugoni's highly-ranked books. You can tell when an author has done their research, and that is one thing I have noticed about Dugoni. He thoroughly researches all of his books and it shows in how authentic his stories seem. This was a very exciting Robert Dugoni novel with plenty of twists; definitely one of his best!
---
Final Thoughts
I've given you a breakdown of all the best novels by Robert Dugoni; the rest is up to you! He's a fantastic author that is so committed to the stories he writes. You can tell that he really does the research to ensure that his books are as authentic and credible as possible.
Some other books that you should read are In Her Tracks, Murder One, and A Steep Price. Pretty much all of his books are rated over four stars on Goodreads, so I think he is a pretty safe bet if you are looking for something new to read! Be sure to get some of his books, I promise you will be happy you did!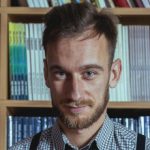 Robert is a science fiction and fantasy geek. (He is also the best looking Ereads writer!) Besides reading and writing, he enjoys sports, cosplay, and good food (don't we all?). Currently works as an accountant (would you believe that?)