Bio
John Ray Grisham Jr. was born on the 8th of February, in the year of 1955, in Jonesboro, Arkansas, United States of America. Grisham is a prominent American politician, activist, lawyer, but he is most famous for his legal thriller works, which have been translated into some forty-two languages.
Grisham was the second child to parents Wanda and John Ray Grisham. The family lived in Jonesboro, Arkansas, when the author was born. John worked as a cotton farmer and construction worker, while Wanda was employed as a homemaker. When Grisham was about four-years-old, the family relocated to Southaven, Mississippi.
---
Best John Grisham Books
---
Education
While the father and mother of Grisham didn't attend formal education, Wanda always spoke with encouraging words to Grisham and wanted him to read often and to be prepared to go to college.
John went to Northwest Mississippi Community College in Senatobia, Mississippi, before switching over to Delta State University in Cleveland. His Bachelor of Science was received in accounting, though he later acquired his J. D. degree. With that said, let's see what the best John Grisham books are.
---
Debut
Grisham's Jake Brigance series is a very good first choice to start on our Grisham novels list we'd recommend. There are three Grisham's books with Jake Brigance and this particular John Grisham series in order goes like this:
A Time to Kill
Sycamore Row
A Time for Mercy
Young Girl
Worth noting is that A Time to Kill is also the first novel that Grisham ever wrote. As such, it can also be viewed as one of Grisham's best books. The story of A Time to Kill takes place in a southern town known as Clanton, Mississippi. Here, the life of a single ten-year-old girl has been changed forever by the wit, or lack thereof, of two merciless drunkards, leaving the town in the wake of such a monstrous event.
Satisfaction
Since it was a black child in a township with predominantly white inhabitants, everyone reacted with horror and nothing was done until the child's father took an assault rifle in his own hand and demanded satisfaction.
For more than a week, crosses were burned in Clanton and rifle smoke charred the air. Jack Brigance, a young defense attorney, continually tries to save the life of his client, but also his own. A tale that is as heartrending as it is gripping.
---
Recommended
The Firm is one of the standalone John Grisham books, which was published in 1991. The Firm is looked upon as perhaps Grisham's best book, but it is also one of the most popular Grisham books, period. Out of the list of Grisham books, The Firm would perhaps be the one with the John Grisham best novels rating.
All He's Ever Wanted
Mitch McDeere is a man that has just managed to get himself a job with Bendini, Lambert, and Locke, a law firm. Mitch, a very ambitious young man, had just graduated from Harvard Law School.
With the grades that underpinned his talent, he was immediately recruited for a high-profile company. That is where Mitch works and receives a range of products as well as fantastic bonuses he never thought he would receive.
More Than He Can Endure
Even though the work for the company is supposed to be a permanent position, many of its former employees have lost their jobs under, to say the least, strange circumstances. As the story spins, Mitch realizes that he is constantly being followed wherever he goes, with all his interactions and conversations carefully recorded.
When Mitch meets an FBI agent named Wayne Tarrance, he learns the truth about the company but also about the fact that his life is in great danger.
---
A Secret
The Client is one of the best-selling Grisham books ever. Ignoring that, The Client also stands as being one of the top John Grisham books. The Client was published in the year of 1993, with a page count nearing five hundred. A worthy contender for being the best John Grisham book, The Client is set in the outskirts of Memphis.
It is here, in a lot, that two young boys see a glinting Lincoln vehicle as it arrives upon the curb. Mark Sway, an eleven-year-old, and his little brother were just smoking a cigarette when it happened. A lawyer wrestling with the idea of suicide spilled his guts to Mark, who now knew the location of the most talked-about corpse in all of the United States.
What He Knows
As Mark tries to go on with his child's life, he is pulled in the middle of a system of legal troubles that has gone insane, while a prowler working for the mob lurks in the shadows.
The only hope, it seems, that Mark has is a lawyer of four years, one Reggie Love. In a legal system that doesn't seem to care at all about Mark's age and with a mob that wants to keep them quiet by all means, Mark's life is in greater perils than he could ever have expected.
---
Just Procedure
One of the best-rated John Grisham books is unquestionably The Guardians. The Guardians, with regards to Grisham's books ranked, will always hold a higher spot for all its brilliant subtleties. It truly is one of the best books by Grisham, and it was published in 2019.
In Seabrook, a small town in northern Florida, lived a fairly young lawyer named Keith Russo. As Keith was working on his case that night, he was shot and killed on the spot on his desk. The perpetrator left no trace, and since there was no suspect, no witness, and no obvious motive, little could be done. So the police chose a young black man who had once been Russo's client.
Keeping the Case Shut
The young man was Quincy Miller and Quincy was sent to prison for life. For nearly a quarter of a lifetime, Quincy endured life in the penitentiary, having no lawyer, no attorney, nothing to aid him. That is, until he wrote a letter to Guardian Ministries, an innocence group led by Cullen Post, a lawyer and a minister.
The Guardian only takes a couple of innocent cases at any single time, but they take an interest in Quincy. However, it soon becomes evident that Keith Russo wasn't killed for no reason and very mighty men want it kept a secret. It counts as being one of the latest novels by John Grisham.
---
Two Assassinations
The Pelican Brief is, while taking a look at Grisham book reviews, one of the best John Grisham novels. The Pelican Brief is one of those novels that we genuinely have to stand in awe of because it is so brilliantly and intriguingly written. The Pelican Brief was published in 1992, spanning about four hundred pages.
In Georgetown, in the suburbs to be exact, a man with the temperament and face of a murderer is creeping through the entrance hall of a wonderful family home. In a pornographic 'establishment' in Washington D.C., a man is strangled and killed. Just like that, two members of the Supreme Court were murdered, and the news comes the next day. In New Orleans, a young man, who is training to be a lawyer, is preparing his legal brief.
Pure Luck
For Darby Shaw, it seemed to be no more than a stab in the dark, a veritable random luck that just so happened to be on his side. Darby is all of a sudden looked upon as a murder witness, as she was supposed to be the one murdered.
Taking to the shadows, Darby tries to keep out of the limelight, with only a reporter as her help, so that she can get to the bottom of the mystery. It's a cover-up being made, but who is being covered? It is perhaps even the best John Grisham novel.
---
So Much Money
The Runaway Jury is one of the best John Grisham books of all time, without question. It was published in the year of 1996, spanning a bit over three hundred and fifty pages, all in all. The Runaway Jury maintains its position as one of the best books of John Grisham.
For anyone familiar with how juries work in any proper system of law and legality, it is surely common knowledge that each jury has a leader, with the verdict coming from their mouth when it is agreed upon and the time for it being read has come. In the small town of Biloxi, Mississippi, at present, a trial about tobacco is happening, with millions upon millions of dollars being embezzled by some means or other being the reason.
Something Very Fishy
However, throughout the trial, something very odd, even bizarre happens. The majority of the jury is acting in a fashion wholly unexplainable, with at least a single juror being sure that he's watched continually and followed, as well.
Before long, they need to be isolated for the livelihood of them all, but that doesn't change the fact that the jury is either being controlled, manipulated, or threatened in some way. But, why? Out of all Grisham's novels, this is one of the best John Grisham books ever.
---
Young Man
The Rainmaker is a standalone novel from Grisham. If one were to rank Grisham's books best to worst, there would scarcely be a best category without The Rainmaker. It is very much one of the best John Grisham books and one of the best John Grisham novels.
The Rainmaker sees a fairly young man as he is fresh out of law school. Even though the young man is very much a novice with regards to his age and time on the so-called field, he still finds himself at odds with one of the most relentless, most powerful, and most morally corrupt companies in all of the States. He is making plain a very complicated insurance scheme that implicates some few billion dollars, in total.
Bit of Digging
Rudy Baylor, the young man, while finishing his last law school semester, needs to give out free legal advice to a certain group of senior citizens, which is where he meets Dot and Buddy Black. The son of Dot and Buddy, Donny Ray, is afflicted with leukemia, but their insurance company denied any of their pleas for paying the medical bills.
Rudy was initially reticent on the topic, but when he takes a deeper look, it becomes manifest that something very shady is going on here. One of John Grisham's best novels.
---
Recent Series
The Camino Island series by Grisham is one of the best Grisham book series ever. Out of all Grisham's books series, it is Camino Island that we seem to enjoy the most. The series is home to some of the latest John Grisham books, with the list of Grisham books in chronological order going as follows:
Camino Island
Camino Winds
Keeping the Books
A group of thieving personas make plans for a daunting heist to secure a vault located below the Firestone Library of Princeton University. What they acquire is invaluable, though Princeton has insured it for a quarter of a hundred million dollars.
Bruce Cable, a bookstore owner in Santa Rosa on Camino Island, Florida, looks to be an unsuspecting man. Most of the money that Bruce makes has to do with rare books, but the real money comes from the stolen books.
An Opportunity
Mercer Mann, on the other hand, is a fairly young writer having a tough time with the greatest enemy to all novelists – writer's block. Mercer Mann only recently lost his job as a teacher, but when he has his acquaintance made by an attractive, yet ominous lady, he knows that something weird is going to happen.
He is made an offer that he can't refuse to be their undercover informant and get inside of Cable's close circle so that they can finally arrest him and them all. Some of the best novels by Grisham can be found right here. Some of Grisham's upcoming books are sure to come here.
---
Allegiance and Morality
The Chamber is not just another one of the books written by John Grisham, nor is it just another entry on the list of John Grisham novels, but a very entertaining, fascinating tale that we love. The Chamber was published in the year of 1994, spanning north of six hundred pages, in total.
In one of the greatest law firms in all of Chicago, Illinois, a twenty-odd-year-old young man named Adam Hall has the chance to leap a fantastic career in the legal sphere. However, his moral compass will not let him just let go of a death-row inmate that has been sentenced and convicted for murder; it's a case truly impossible, but he can't let it go.
Keeping the Family Safe
Sam Cayhall is an ex-Ku Klux Klansman and a racist with a vigorous hatred, who is on death row for the fatal bombing that he perpetrated in the year of 1967. There is nothing left in his life to cling to, nothing except a young Chicago lawyer, his grandson.
Adam Hall has only a few days to make the case, bring the evidence, and have the death sentence overthrown before it is all too late, but does he have enough time to save his granddad's life? A shining example of the kinds of novels that we love to have on our Grisham best book reviews.
---
Must-Read
Even though The Partner is not one of the new John Grisham novels, it is one of his books ranked as the best. The Partner was published in the year of 1997, spanning a bit more than four hundred pages.
A New Man
Danilo Silva had been followed continuously for several days before he was finally taken. Danilo lived a lonesome, quiet, even timid life on a street in Brazil. He was a plain man, living a plain life, with no evidence that he had anything to do with the sizable fortune he was supposed to have stolen.
In fact, he was even skinnier, with a changed face, with a different language that he spoke, too. This is a book that belongs in Grisham's rogue lawyer series, though it isn't a formal series.
Out of the Tomb
Four years in the past, Danilo Silva had been known as Patrick Lanigan, a partner in a notable Biloxi law firm. He had a great life with a beautiful wife, a young daughter, and a future that was more than just promising.
Then, he found himself trapped in a car ablaze and supposedly died a fiery death. The casket contained only his ashes. Not too far away, though, Patrick watched upon his funeral, just before he left. Not too long after, money was taken from the offshore account of the law firm.
---
Last Words
The Testament is one of the finest works of Grisham, without even a shadow of a doubt. A list of John Grisham's books would be sorely incomplete without mentioning The Testament to some degree. The Testament is a book that we would perhaps even call one of the best Grisham young adult books. It was published in 1999.
In an office in Virginia, there is a wealthy, though furious old curmudgeon that is angrily making changes to his last will. Troy Phelan is aware that his time is almost over, just a couple of hours away, so he wants to send a final message to all of his children, all of his former spouses, and even all of his cronies, one that will make necessary a horrible legal fight and change many lives in the process.
Not So Simple
The heir of Troy Phelan's multibillion-dollar fortune is none other than Rachel Lane, a missionary residing in the Brazilian jungles. Just as easily, the lawyers take the stage. Nate O'Riley is a man just out of rehabilitation, who was handpicked for the job – locate Rachel Lane in record time.
While the family and supposed friends of Troy battle out with themselves, Nate O'Riley makes his way towards Brazil to find Rachel and inform her of her inheritance, but can it be so simple? A perfect pick for Grisham's books for young readers, though not excessively young, of course.
---
Successful Man
The Street Lawyer is a fantastic book among our picks for the best John Grisham book reviews and one that we cannot recommend enough. The Street Lawyer is one of the best John Grisham books out there and it was published in the year of 1998, with a page count nearing four hundred. Michael was a man that needed to be at a certain place in the shortest amount of time.
He was going up the Drake & Sweeney ladder, a sizable law firm in Washington with some eight-hundred lawyers in total. Michael was enjoying the salary and he knew that becoming a partner was just a matter of time. There was just no time, no resource, nothing to waste because he was a man with a plan, a plan that couldn't be changed in any way.
Ebb and Flow
However, having a violent interaction with a vagrant somehow changed something in Michael. He survived, though the attacker wasn't so lucky. After the event had ended, Michael went and searched for the identity of the man, finding out that he'd been a war veteran with a mental illness, one that had frequented several different shelters.
In fact, he'd even been connected to Drake & Sweeney in a certain capacity. Just like that, Michael decided to do something big, though undeniably rash. Having John Grisham's books listed in order from the greatest to the less so would be lacking without this title.
---
The Just Get Killed
The Racketeer is one of the most recent Grisham books, having been published in the year of 2012. The Racketeer is a very satisfying novel and one that we enjoyed immensely. We believe that it firmly belongs to Grisham's top novels. Being one of the new books by John Grisham, The Racketeer showcases a somewhat different side to the terrific author.
With how often judges are thought of as being the final nail in the coffin for certain criminals, it is odd to find out that they are viewed as the object of revenge quite seldom. In all of history, only some four judges have been killed in the US, but number five has just struck. The racketeer is none other than Malcolm Bannister, an ex-attorney.
A Little Secret
As far as people can tell, Bannister's situation isn't anything worthy of note, but he has a trick he's been holding off on using. Bannister knows who exactly took Judge Fawcett's life and why.
The judge had been found killed in a somewhat secluded lakeside cabin with his secretary by his side, and with no traces as to the killer. There was a safe, an allegedly exceptionally secure one, that was as void as the killer's heart surely was. Belongs among John Grisham's novels in order of best to worst, namely among the former.
---
Famous Series
Theodore Boone series is certainly one of the best John Grisham series of all time, so let's take a look at Grisham's Theodore Boone series in order:
Theodore Boone: Kid Lawyer
The Abduction
The Accused
The Activist
The Fugitive
The Scandal
The Accomplice
One Day
With Grisham's Theodore Boone series order duly noted, we feel it is imperative to mention that the series is also at times referred to as Grisham's Kid Lawyer series, Grisham's Youth series, and Grisham's The Fugitive series because of the books' titles.
Strattenburg, a small city, is a place where there are many lawyers and while Theodore Boone is merely thirteen, he thinks of himself as being a lawyer. His life's dream is to be a brilliant trial lawyer.
A Little Too Soon
Theodore gets the trial part sooner than he anticipated as he is thrown in the midst of a murder trial, one upon which sensationalism has thrown its reins. There is a murderer set to be let onto the streets, but Theodore knows something no one else does. All of Grisham's Theodore Boone books receive our nod of recommendation. The series also has some of the newest John Grisham books.
---
The Ford County Times
The Last Juror is by no means one of the recent John Grisham books, nor is it one of the oldest – it is right in the middle, which has been perhaps the most fruitful period of Grisham's career. The Last Juror can also be viewed as one of Grisham's teen books, though it is case sensitive. We view the 2004 novel as one of the best Grisham books. In the year of 1970, The Ford County Times – which is also present in Grisham's Ford County series of shorter stories – sadly bankrupted.
Willie Traynor
The new owner of the newspaper was now a twenty-three-year-old dropout named Willie Traynor. The paper's prospect was not looking good, but then a woman was gruesomely raped and killed by a Padgitt family member, which Willie Traynor reported in truly vivid and brutal details. The newspaper began growing from then on.
The Comeback
The killer, a man named Danny Padgitt, went to a trial in Clanton, Mississippi, with it coming to a frightening, dramatic end – the accused threatened all those that sentenced him away to a lifetime in prison.
Nonetheless, nine years later, Danny managed to get out on parole, and he has found his way back to Ford County. Any list of John Grisham's novels ranked would be missing out on a lot if it didn't have this title among its entries.
---
Worth a Read
The Brethren is a novel that if we were looking at Grisham's books in order of publication, it'd be in the middle. The Brethren is a fantastic story that we find ourselves re-reading from time to time. The Brethren was published in the year of 2000.
Many Walks of Life
Trumble is a federal prison known for being minimum-security. It is a sort of home for the most common, most innocuous criminals that walk the streets, from dealers of drugs, to embezzlement and swindling enthusiasts, from tax fund evaders, to Wall Street sharks, an odd doctor, and a few attorneys.
All in all, what's only missing from the Trumble structure are three judges that are known as the brethren. Each day, the three meet at the law library at Trumble, where they help out their coevals and fellow inmates.
A Little Mistake
Unbeknownst to the others, the Texas, California, and Mississippi judges are trying to work out the odds and ends of a mail scam, one that is finally starting to rake in the cash. However, all of a sudden, something goes wrong, with the wrong man being charged, a man that holds far more power than each of them, and just like that their time might be over.
---
Letting Go
If one were taking a look at Grisham's books in chronological order, not just those of the individual series, but overall, one would surely see that The Broker is one of the most important books in the author's oeuvre. The Broker was published in the year of 2005, spanning a bit over four-hundred pages.
In the last couple of hours that the leaving President spent in the Oval Office, he did something quite unbelievable – he granted Joel Blackman a pardon. Joel Blackman was an infamous Washington broker that had been in a federal penitentiary for the past six years. The president had been pressured by the Central Intelligence Agency for some time because they know that Blackman might have some information that they dearly need.
Just Wait and See
Thus, Joel Blackman gets let out from the penitentiary, out of the country. He gets on a military cargo airplane, is granted a brand-new name, a brand-new identity, and a brand-new home in Italy, of all places.
The CIA has a plan to let Blackman settle in his new home, then leak the information about his location, to see who it is that will try and kill him first – the Saudis, the Chinese, the Israelis, the Russians, or someone else, altogether?
---
Story Close to the Heart
A Painted House is a terrific choice for being one of the best John Grisham novels for kids. Out of all Grisham's children's books, we are fond of this one the most. It is of course an acquired taste in regards to children, but A Painted House is a book we love. A Painted House was published in 2001.
The Mexican people and the hill people came on the very same day. It was a September day, back in 1952, namely a Wednesday. The Dodgers were five games ahead of the Cardinals, so with only a little while left to go in the season, it was looking bleak for the Cardinals. The cotton that was present on the waist of the protagonist's father, a vivid picture that he could never forget about.
Autobiography
Just like that, started this tale of Grisham's, a story about Luke Chandler, a seven-year-old living in the cotton fields with his father, mother, and grandpa, in a home that had never before been painted.
Being one of John Grisham's kids' books, this novel borders on the brink of being one of John Grisham's non-fiction books as it is so autobiographical, though with a little leisure taken. This is a wonderful book that we cannot recommend enough, especially as one of Grisham's books for kids.
---
Samantha Kofer
Gray Mountain is one of the best John Grisham books out there and there can be no debate about this, at all. Gray Mountain was published in the year of 2014, spanning a little under four hundred pages. Gray Mountain would find itself among the top few if we were putting Grisham's books in order.
The events of the novel start in the year of 2008. Samantha Kofer has a career and a future at a large Wall Street law firm and everything is going fine and dandy. Then, the economic recession's effects are felt and Kofer's furloughed and escorted off of the premises. However, she is one of the so-called luckier associates, as she gets an offer to work for a legal aid clinic, unpaid for a year, with the slightest of chance of getting her former job once more.
Better Than Nothing
In a span of a few days, Samantha finds herself relocating from Manhattan to Brady, Virginia, a small town of 2,200. The Appalachian town is a part of the world she'd only read of. It's here that she joins the legal aid clinic, led by Mattie Wyatt.
It's here that Samantha prepares a lawsuit, has her first interaction with a judge, gets threats, sees the courtroom setting, and the like. All experience is good experience, but with how murky the Brady waters are, Samantha ought to be on her guard.
---
Travis Boyette
The Confessions is a standalone novel, one that we would never be caught not mentioning on Grisham's books in order written by yours truly. The Confession was published in the year of 2010, spanning around four hundred and twenty or so pages, in total.
In the year of 1998, in the Texas city of Sloan, Travis Boyette was a young man that kidnapped, sexually assaulted and abused, and killed by means of asphyxiation a very well-known and beloved cheerleader for the local high school. Travis buried the corpse in a place that it could never be found and enjoyed himself while the police force made an arrest of Donte Drumm, a football star, and put him on death row.
Paroled
For a different crime, Travis was sent to a Kansas prison, but he was recently paroled, nine years after the gruesome events that took the young girl's life. Donte Drumm is set to be killed in just a couple of days, while Travis has a brain tumor that cannot be taken out, so he decides to confess the crime that he committed so long ago.
However, who is going to believe him now, after so many years, after so much pain, after so much anguish? The Whistler is one novel we recommend picking up as soon as possible.
---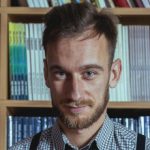 Robert is a science fiction and fantasy geek. (He is also the best looking Ereads writer!) Besides reading and writing, he enjoys sports, cosplay, and good food (don't we all?). Currently works as an accountant (would you believe that?)