Bio
David John Moore Cornwell, or familiar to fans and readers by the pen name John le Carré, was born on the 19th of October, in the year of 1931, in Poole, Dorset, England. John was a British writer whose works are most often in the espionage subgenre. In the period of the 1950s to the 1960s, John was employed for the MI5 and MI5 services, too.
John was born and raised in Poole, England. His dad was Ronald Thomas Archibald Cornwell and his mom was Olive Moore Cornwell. John had an older brother, Tony, who lived in America, a younger half-sister is Charlotte Cornwell, an actress, and a younger half-brother, who was the bureau chief for Washington for The Independent. Sadly, le Carré passed away at Royal Cornwall Hospital at age 89 in December 2020.
---
Best John le Carré Books
---
Life
John's life was not an easy one. He had not many memories of his mother as she had left him when he was merely five-years-old and the two met once more when he was a twenty-one-year-old. Ronald, his father, was in jail for insurance fraud, and was perpetually indebted, and such. With that said, let's now take a look at our picks for the best John le Carré books.
---
Famous Series
Le Carré's George Smiley series is one of the best John le Carré book series. It has a total of nine novels in its composition, though in many of them, the titular George Smiley is nothing more than a minor character. Nonetheless, le Carré's books in chronological order of this series, are:
Call for the Dead
A Murder of Quality
The Spy Who Came in From the Cold
The Looking Glass War
Tinker, Tailor, Soldier, Spy
The Honourable Schoolboy
Smiley's People
The Secret Pilgrim
A Legacy of Spies
The Secrets of the Secret Service
Secret Service agent George Smiley is an interesting mind, to say the least. Being employed for the Secret Service surely implies an air of acute mystery, but George is as mysterious as they come. Samuel Fennan was a man that George Smiley liked quite a bit, but the keyword in the present situation is of the utmost importance. Fennan was a man that Smiley fancied, but Fennan is now dead from what seems to be a suicide.
Staged Murder
However, George Smiley is not fooled by the theatrics and the subterfuge in play here and he is suspicious of the true cause of Fennan's death. Fennan was a Foreign Office man and he was being investigated because of some Communist inclinations. This investigation lead to nothing, yet the day following the investigation's close, Fennan was found unequivocally dead. One of John le Carré's best books.
---
Just Wonderful
The Karla Trilogy, as it stands, is comprised of a few of le Carré's George Smiley novels, but it warrants its very own spot on our list of the best le Carré novels for virtue of being so wonderful. The series comprises books five through seven from le Carré's Smiley series order, beginning with Tinker, Tailor, Soldier, Spy, and ending with Smiley's People.
Your Own Soviet Nemesis
The Karla Trilogy is a series of three novels that follow George Smiley and his battle of wit, volition, and quick-thinking against a woman named Karla. For all intents and purposes, Karla is the parallel of Smiley, only on the Soviet side of things. For a long time, it was thought that a mole existed in the highest order of British Intelligence, but now such a thing has become indubitably and unambiguously factual and correct.
Meeting Your Match
The spy or the mole in hand was planted there by Moscow Centre and has silently, yet surely entered deeper and deeper into the secrets of the BI, in spite of everything. Now, it is obvious that this treacherous occurrence must be stopped, but they still don't know who the culprit is. It is left to George Smiley to track down and apprehend this fiend, but with little time left, will he be able to?
---
Cold War
The Russia House is a standalone novel and one of the most popular le Carré books, to date. This timeless, yet timely tale of spies and thrills is what helped define John as the author that we know and love. The novel was published in the year of 1989, at the Soviet Union's end. It is no secret that for the length of the Iron Curtain and even for the USSR's existence, Britain and the Russians were not on the best of terms, to put it lightly.
Wild Ride
With The Russia House, John takes us on a wild ride in the shadiest and most shadowy parts of international and criminal espionage with the markedly important insight that he has from his time with the MI5 and the MI6 services, respectively. As the documents which act as the McGuffin of the story start being exchanged from one pair of hands to the next, the story's thrills have only just begun.
My Life Rests in Your Hands
In the city of Moscow, Russia, a document containing numerous military secrets changes wielders. If, as it is assumed, it arrives at an improper destination and the secrets are uncovered, then the outcome would be nothing short of apocalyptic.
Just like that, a Soviet physicist who carries the weight of many secrets, a young, venerable beauty of Russian descent, and an English publisher named Barley Blair have their lives entwined with each other, and just like that, they depend on each other. One of le Carré's best novels of all time.
---
Same Cloth
Another fantastic standalone novel and one of the top le Carré books is his 1986 published A Perfect Spy. A Perfect Spy is loved by fans and readers alike and it's among our favorites, as well.
A Perfect Spy is a novel that focuses on two parallel narratives, both of which are entrancing, enchanting, and pull the attention of the reader at a moment's notice. In one of the narratives, a spy is just being born, in a matter of speech, while the other narrative is concentrated on a spy who is following the fall that is sure to come and come quite soon.
Spy's Secrets
This tale on our le Carré's books list brings an A-Game and it is a tale that won't leave the readers with an indifferent heart. Magnus Pym is the son of a certain Rick and the father of a certain Tom. Magnus Pym has enjoyed a career in British Intelligence, but not too long ago he went missing, causing suspicion to arise and fear among his family, friends, and even nemesis.
Soon, the truth about what happened to Pym, the truth about Pym, in general, and the truth about his work see the light of day, turning more than one world upside down. One of the best John le Carré spy novels.
---
Keeping Everything Together
The Honorable Schoolboy is a novel that we have mentioned twice now, but a third is requisite because this work is often said to be the best John le Carré book. The Honorable Schoolboy is book six of the George Smiley Series, perhaps the best John le Carré series, and book two of the Karla Trilogy.
In The Honorable Schoolboy, John not only shows his brilliance once more in the context of this novel but also expounds upon the intriguing and fascinating themes that have hitherto been present in his works. Following the spirit breaking, betraying, and the infiltration into the team, George Smiley has just been granted the title as being the leader of the British Secret Service.
Last-Ditch Effort
George Smiley, himself, is hellbent on bringing back the virility and the fecundity with which his organization operated not too long ago, even though he knows that this will require a Herculean effort. Jerry Westerby, the so-called Honorable Schoolboy, is sent to the Far East by George Smiley.
Now, in a place where the burial grounds number French, American, and British cultures, the tale begins its thrilling ways. If we were to give our readers John le Carré's books ranked, then The Honorable Schoolboy would be one of the highest-ranking.
---
Personal Favorite
The Constant Gardener is a standalone masterpiece from John. One of the best-selling le Carré books and one of the few books we'd have the audacity to call our favorites, the Constant Gardener was published in the year of 2001.
Losing Everything
The Constant Gardener is a novel that gives the reader the means with which we can enter and look upon a new world order as envisioned by one of the most masterful and intriguing storytellers ever.
Northern Kenya is where our first stroll into John's world begins, with the brutal killing of Tessa Quayle. Tessa was the wife of Justin and she was a young soul and a beautiful soul, as well. Following the slaying of his wife, Justin vows not just to himself, but to the world that he will exact his revenge.
Bottom of the Mystery
As the journey for Justin begins, he first tries to investigate and see what the intangibles, the secrets surrounding his wife's death are.
As he makes a mind-shattering discovery, he is under no false assumptions that he won't be counted as a suspect, but he is more concerned with the killers of Tessa than he is with his own life. Soon, though, he is forced to look out unless he wants to join Tessa.
---
Booming Music
If we were to give our picks for John le Carré's novels best to worst, the former would possibly have The Little Drummer girl as the top pick, but the latter probably wouldn't have a worthy contender, unless we were forced to pick one out at odd. The Little Drummer Girl was published in the year of 1983.
The little drummer girl in hand, as the titular character, is none other than Charlie. Charlie, an English actress, who is very much enjoying the Western life she has always known and sometimes delving into topics of political controversy, is thought to be a wise girl for her age, though, in truth, she's quite naïve and even plain.
Out of the Comfort Zone
How it so happened that Charlie got herself in a conflict between the Israelis and Palestinians, one can hardly say, but now is not the time to ruminate on that.
Now, as Charlie is pulled into a so-called theatre of the real by an Israeli intelligence member, she finds herself in quite the realest and most terrifying part of her life. The machinations, the lies, deception, and the subterfuge that must follow is nothing short of thrilling. As such, this is perhaps the best Carré book to start with even though it is one of his most serious works.
---
Out of Service
If we were forced to impose a le Carré's novels order based upon the most intriguing tales, then on top we would surely find A Legacy of Spies. A Legacy of Spies is a novel spanning some two-hundred-and-seventy pages and it was published in the year of 2017.
Steadfast student and colleague of George Smiley, the famous British Secret Service – also referred to as the Circus – agent, Peter Guillam is enjoying the retirement he has deserved on his farmstead in Brittany's south coast.
A Whole New World
However, out of the blue, he receives a letter summoning him to come to London. What may the reason be? Well, the only thing that could get Peter out of his retirement would be something to do with his dealings in the Cold War.
The events and operations carried out during the Cold War by Peter, George Smiley, Jim Prideaux, and Alec Leamas were justified as they believe, but the current generation, which is more than ready to negate more than a few historical occurrences, is also ready to investigate what it is that they all did way back when. As the tale spirals between the past and the present, John paints a troubling picture in his most mature novel, yet.
---
A Strange Proposition
The Night Manager is a standalone novel from the masterful thriller writer that is John. It might even be the best le Carré novel. The Night Manager was published in the year of 1993 and it spans nearly six-hundred pages.
Jonathan Pine is a British man currently working as the night manager of a certain Swiss hotel in Zurich. At the present moment, Pine has received an offer to join against a vile, evil, and fiendish character known as Dickey Roper, a weapons trader. Inside of Jonathan Pine isn't just a patriotic urge to fight and try to keep his country safe, but also a tinge of revenge that, as the pages begin turning, is revealed more and more.
Fighting for a Memory
As his end of the deal is carried out in the most proper manner possible, Jonathan Pine soon finds himself in the midst of a political controversy in Whitehall, Washington, and Miami too, which imperils and risks his wellbeing.
The many subplots present in this novel, mainly those to do with Quebec, the Caribbean, Cornwall, and even jungles, are all tremendous in helping this novel become the quintessential le Carré's novel, too.
---
The Final Assignment
Agent Running in the Field is one of the most recent novels of le Carré, having been published in the year of 2019. In spite of its young age, it is still one of the best books by le Carré, at least in our opinion. Nat, our main character in one of the best-selling le Carré novels, is a forty-seven-year-old veteran who worked for the British Secret Intelligence Service.
In his honest and self-reflecting opinion, Nat thinks that his best years as an agent runner are well past. He's once more in London along with his wife, Prue. However, it is the case that Moscow Centre is more threatening now than ever before, so his office has given him one last task and that task has to do with taking over the Haven.
Ensnared Once More
The Haven, as we learn, is a disused substation of London General where a spy band is often situated. The only thing that seems to give hope to Nat is the young Florence, who herself has an eye on the Russia Department and a certain oligarch from Ukraine, whose connections with the Russians are nothing to scoff at.
On the topic of Nat, though, he isn't just a spy, but an average chap as well. He has his likes and dislikes, the latter of which he isn't afraid to speak volubly and he does so quite often. A Most Wanted Man and A Delicate Truth are two other books written by Le Carré that we recommend picking up.
---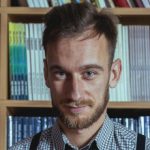 Robert is a science fiction and fantasy geek. (He is also the best looking Ereads writer!) Besides reading and writing, he enjoys sports, cosplay, and good food (don't we all?). Currently works as an accountant (would you believe that?)