Meet Lisa Unger
Now here is an author I am very excited to write about. I have been a fan of American author Lisa Unger for quite some time, and I just know that when I am done with this article, you will be too. Unger is an international best-selling author. Her work is critically acclaimed, and she has been nominated for, and won, many awards throughout the years.
While Unger was born in Connecticut, she actually grew up in the Netherlands, England and New Jersey. She worked in publishing for over 10 years in New York, until she met her husband. The couple got married and Unger quit her job, moved to Florida, and gave herself a year to publish her first book. Luckily for Unger (and us readers), she managed to find an agent fairly quickly, and got a deal to write 4 crime novels.
Big Books, Small Screen
All the best novels by Lisa Unger are contemporary fiction, but where she really thrives is psychological thrillers. Her books have earned her a reputation as one of the most skilled writers today in her genre. Unger's books blur the lines between literary novels and commercial thrillers.
Unger is another one of those lucky authors to have her work made into a series. Her book, Confessions On The 7:45, has been bought by Netflix and they are making it into a series starring Jessica Alba – how cool! I'm already dying to watch it. With all that said, let's get into the article on the 10 best books by Lisa Unger.
---
Best Lisa Unger Books
---
Strangers On A Train
I'll start this review of Lisa Unger's best books with my personal favourite, Confessions On The 7:45. This gripping thriller is about a chance encounter that reveals an astonishing web of lies. Selena Murphy is taking the train home, when she strikes up a conversation with the stunning stranger in the seat next to her. The woman says her name is Martha and what starts off as a polite conversation soon becomes more.
Martha has a confession: she's having an affair with her boss. In turn, Selena shares her own confession, that she suspects her husband is having an affair with the nanny. The train reaches the station and the two women say their goodbyes. They'll probably never see each other again. Until the nanny disappears.
A Twisted Thriller
Selena is frantic as the police suspect her and her husband, Graham, had something to do with the nanny's disappearance. Graham has secrets that he's been hiding, Selena may have been the last person to see the nanny alive, and she's starting to think that there might have been something more to her "chance" meeting with Martha.
Selena is now getting texts from Martha, texts that hint at dark things. Who can Selena trust? And what happened to the nanny? Well, if you want to find out, then you will just have to read it! This twisted novel is one of Lisa Unger's best-selling books, and I highly recommend it to anyone who isn't scared of a few mind games!
---
Not Your Average Series
Here we have the best book series from Lisa Unger. There are 5 books in this series and one novella. This isn't really a traditional series, because while the Hollows books are linked to one another, you do not have to read this Lisa Unger series in any particular order. Each book can be read as a standalone!
The series kicks off with Fragile. The Hollows is a small and charming town just outside of New York City. Everyone knows everyone; the neighbours watch each other's kids and people greet you in the grocery store. For Maggie, growing up in such a small town was stifling, but now a wife and mother, Maggie has embraced The Hollows. As a psychologist, it helps having insight into family histories.
Welcome To The Hollows
When the girlfriend of Maggie's son, Rick, disappears, Maggie's knowledge becomes useful to the case. Maggie's husband, Jones, is leading the investigation, but it's causing him to act strangely. Her son becomes broodier than normal. Maggie is determined to find out the truth and takes it upon herself to begin her own investigation. What she ends up finding is a long-buried town secret, one that could destroy her life forever…
Each book in this series deals with different characters living in The Hollows, so just remember you don't have to read these Lisa Unger books in order! I loved this series because it has the perfect psychological thrillers! Unger moves seamlessly between the past and the present, but she never overcomplicates things.
---
Match Made In Hell
This one is Lisa Unger's latest books and is for all of you dating app users. As the synopsis says: think twice before you swipe. Wren Greenwood is the secret author of popular advice column, "Dear Birdie". Every day she encourages others to take a chance on love, but she doesn't follow her own advice. When her best friend encourages her to try out the dating app, TORCH, she doesn't think much will come of it.
Imagine Wren's surprise when she matches with Adam, and soon finds herself falling in love. Adam is everything Wren has ever wanted; he's kind, charming, and funny. Everything is going great, and Wren couldn't be happier. Until one night, Wren tells Adam her deepest darkest secret. He seems unbothered when he leaves the next day. But then he ghosts her.
Swipe Left
Adam's entire social media presence has disappeared, and Wren can't believe she's in this situation. Then, Detective Bailey Kirk pops up, tracing the last known whereabouts of a girl named Mia Thorpe. Mia was also a user of TORCH and has since disappeared. And you can imagine Wren's horror when she realises that the man that Mia matched with was – you guessed it – ADAM!
I found this book to be more of a disturbing drama than a thriller, but I really enjoyed it. The ending is intense, and the book in its entirety was just great. After reading this I started to realise what the best books by Lisa Unger all have in common: they are all character driven and based on real experiences!
---
Living A Lie
This series by Lisa Unger is one that you should read in order, as the second book takes place after the events of the first. The first book is called Beautiful Lies, and follows freelance writer in New York City, Ridley Jones. Ridley's life could have been so different. Maybe if she hadn't overslept and had taken the subway rather than a cab, her life would still be the same.
Instead, each of those little decisions that seemed so insignificant at the time, led her to save a little boy from an accident. This good deed results in a package outside her door. What's inside the package exposes Ridley's whole life as a lie. Suddenly, she is forced to question everything about not only herself, but also her family.
Stuck In The Past
In the second book, Sliver of Truth, Ridley is trying to move on with her life. She finds herself on a mission to find a ghost from her past, which is again the result of a seemingly mundane and unrelated act. But Ridley isn't the only one looking for this person, and she finds herself drawn into the middle of an investigation. She needs the truth, but who can she trust?
This fast-paced series by Lisa Unger contains some of her best work, and I highly recommend it! Unger's words seem to just flow, and I find reading her books easy, even if they get my heart rate going at certain parts. I would say the first book is more of a mystery novel, and the second one is an all out thriller – so you get the best of both!
---
Good And Bad
Even good people do bad things sometimes. When Rain Winter was 12 years old, she narrowly escaped an abduction while she was walking to her friend's house. Tess and Hank, her two best friends, weren't so lucky. Tess was never found, and poor Hank was held captive until he managed to escape. The abductor was thrown in jail but released a few years later.
Someone decided that the abductor had to face some real justice – and so they killed him in cold blood. Rain is now grown and living in the suburbs, her traumatic childhood locked up tight. She left her job as a journalist to become a stay at home mom, living a perfect life. And then, another murderer who escaped justice is killed.
Who And Why?
Rain finds herself drawn to this case. Maybe it has something to do with her childhood, because the similarities between the two murders are unnerving. All of this is forcing back memories that Rain thought she had forgotten, and now she has to know – is there a vigilante out there? And who is going to be next?
The Stranger Inside is ranked as one of Lisa Unger's best books. It's vividly descriptive, well-written, intense and so intriguing. I absolutely couldn't put it down! Who is the person doing these things and why? If you're dying to know as well, then do yourself a favour and read this book – because I'm not giving anything away.
---
One Summer
Yet another fabulous Lisa Unger series, these books are ones you will want to read in chronological order. This four-part series is about four friends that experienced something dark and strange one summer long ago. All grown up, the friends left town and took their secrets with them. These secrets changed their lives, and as hard as they tried to forget, they're all being haunted by them.
Each book tells the story of one of the four friends and how what happened that summer affected them. This is why you will want to read these books in order, because they are all connected. The first book is All My Darkest Impulses and follows disgraced professor, Matthew.
Connect Four
Each of these friends, for some reason or another, finds themselves drawn back home, to the place they thought they would never return to. Fog Descending is about Ian Randall, who is now a "spiritual cleanser". Is this obsession rooted in what happened that summer? Circling the Drain and Love the Way You Lie follow Mason and Claire respectively.
I'm sure by now you're dying to know what happened that summer. And all I'll say is, if you want the full picture, you'll have to read all the books. Lisa Unger was very clever in how each best book is interconnected. I found the storylines to be super captivating and I loved how Unger brought all the characters together at the end.
---
Two Lives
Let me ask you this: is there a difference between justice and revenge? This is the question that plagues the two main characters in one of Lisa Unger's best rated books. Claudia Bishop and Zoey Drake are two complete strangers to one another; their lives have taken different paths, they've experienced different trauma's, and yet, they are connected.
When Claudia was brutally assaulted, her perfect life fell apart. She was left with a broken marriage, a newborn baby, and constant anxiety. When Zoey was a child, her parents were murdered in their home. Zoey deals with it by training in martial arts, fuelling the rage that's burning inside of her.
Interconnected
Claudia decides that she wants a fresh start. A home restoration project is exactly what she needs, and she buys an old, dilapidated house. Unbeknown to Claudia, this home has a history, one that is ugly. It turns out that this house is the house of Zoey's nightmares, and Claudia is trying to make it the house of her dreams.
I'll be honest and say that I read this book in one sitting. I definitely think this is one of Lisa Unger's top books. It's the perfect standalone if you're not in the mood to read a series. The plot is complex because it follows different storylines and timelines but it's not so overly complicated that you don't follow what's going on. Unger did a great job at weaving together Zoey and Claudia's stories, and while it's not her typical mystery, it still was full of exciting twists and turns.
---
A Past Long Forgotten
The reviews for this Lisa Unger standalone book are definitely a mixed bunch, but it's one of those novels that you need to read for yourself and decide. Personally, I enjoyed this one a lot, I really like Unger's standalones. Black Out follows the seemingly happy and idyllic life of Annie Powers. She lives in a wealthy Florida neighbourhood with her husband, Gray, and their daughter, Victoria.
Annie's life seems perfect, but there is something dark lurking beneath the surface. When Annie's psychologist is murdered, it triggers memories for Annie. These are memories that she has long forgotten. It is revealed that Annie has buried her past so much, that she is living in a dissociative state. Deep down, Annie knows who she really is – and that is Ophelia.
Is Anything Real?
Having grown up with a narcissistic mother that was dating an incarcerated serial killer, it is no surprise that Annie/Ophelia chose to bury those memories and tried to forget them forever. But now everything is coming to the surface, and for the sake of herself – and her daughter – Annie/Ophelia needs to figure what is real and what is her imagination.
Annie is an unreliable narrator due to her highly dissociative state, but that's what makes this book so intriguing. You're constantly trying to figure out what's real and what's not. Unger seamlessly blends the past and the present and I was questioning my own mental state by the end. This is definitely a book to add to your Lisa Unger list!
---
Unknown Connections
I'm sure by now you know that Lisa Unger has plenty of best books, and this one is something a little different from her usual. I would say this book is more of a drama. There is definitely some mystery, and a whole host of secrets, but at its core this book is about family relationships, and all the plights that can come with it.
Birdie Burke lives on and owns Heart Island. Her family is coming to visit her, including her daughter Kate. Kate has just written a novel based on a tragic love story that occurred in her family's past. Emily is a struggling waitress stuck in a toxic relationship, with no connection to the family whatsoever. And yet, these 3 women all end up on Heart Island at the same time.
It's All About Family
Their lives couldn't be more different, but these women find their lives on a collision course, one filled with dark memories and demons. What none of them realise is that Heart Island has a terrifying history. Nothing is as it appears in this Lisa Unger novel, but that's a perfect recipe for the best story. Everyone has secrets, and everyone has something to hide.
This book is about how familial connections can shape us, for better or for worse. I found myself feeling so connected to the characters, and at times I wanted to throttle Emily, because she just kept making bad decision after bad decision. All in all, a solid and compelling read, with some thriller and mystery elements too!
---
A Traumatic Event
Poppy's husband, Jack, was brutally murdered over a year ago while he was out on a morning run. In the following days, Poppy spiralled into a never-ending state of grief and disappeared. She reappears several days later, confused and looking worse for wear in a red dress. What happened to Poppy in those days? And what actually happened to Jack?
These are the questions that plague Poppy a year later. Jack's case was never solved, and Poppy is doing her best to move on. But she starts experiencing blackouts, moments of time that she cannot account for. Then she starts to suspect she is being followed.
It's A Fine Line
As Poppy is dragged into a game of cat and mouse, she starts to have terrifying nightmares. She's confused and scared, but she's determined to find out what actually happened the day Jack died, and where she disappeared to after. What if Poppy's nightmares aren't just nightmares? What if they're memories? Poppy can't tell the difference between what's real and her imagination anymore.
Lisa Unger always manages to deliver the best novels, and this one is no different! It's a gem of a book. I found myself so caught up in the whole "what's real and what's not" narrative, questioning everything and everyone. I would advise that you stay focused should you decide to read this book, otherwise you'll be left behind and then even you won't know what's real anymore!
---
Final Thoughts
Well, there you have it. These are 10 of the best and most popular books by Lisa Unger! She is an incredible thriller author and I can guarantee that once you start reading her books, you won't be able to stop! I am very excited for the Netflix series of Confessions On The 7:45 – I'm going to do what every reader does and compare the book to the show. But I'm sure the show will be just as good and suspenseful as the book!
Besides these books, Lisa Unger has a new book that is being released in November 2022! It's called Secluded Cabin Sleeps Six, and I for one, am literally counting down the days until it gets released. The reviews are already looking pretty good!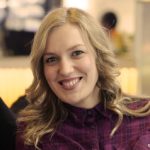 Alissa is an avid reader, blogger, and wannabe writer. (She's a much better cook than a writer actually). Alissa is married, has one human, one feline, and two canine kids. She always looks a mess and never meets a deadline.