Anna Zaires
Beloved authoress Anna Zaires has had an ardent and marked love and passion for books since she was a mere five-year-old. Zaires' grandma had been the person that taught her how to read.
Soon after learning how to read and write, Anna Zaires created her first-ever story. Today, she is a bestselling author whose works fall in the romance genre most notably.
---
Twist Me Book
---
Education
Anna Zaires attended the University of Chicago, graduating and acquiring her degree from there in Economics. Following graduation, Zaires worked for a period of eight years examining stocks and doing the research and writing for reports, on Wall Street. However, in 2013 Zaires made a decision that she wanted to be a novelist, so she gave up her job so that she can try to achieve her dream.
Free Time
In her free time, Anna Zaires likes to drink tea, loosen up and watch some TV shows, and talking about books and ideas for future novels with her terrific spouse. Anna Zaires is married to Dima Zales, who comes from Ukraine. Dima, himself, is an author, though he writes sci-fi and fantasy novels primarily. The two of them are frequent collaborators. At the present moment, Anna Zaires lives in Florida with Dima Zales. With all of that noted, we can now give our book review.
Twist Me Series
This book is amongst the most adored and famous works that Anna Zaires has come out with, thus far. It is a potent tale that you can be sure won't leave any reader with a steady heartbeat. It is the first novel in a series of the same name, which, in and of itself, is composed of three novels in total. Twist Me book was published in the year of 2014.
The main character of the dark romance novel is none other than Nora Leston. Nora Leston is an eighteen-year-old. Nora Leston is also a virgin, which is an important part of the story later on. At the present moment, Nora is just sitting around at a bar and enjoying herself, her youth, and her freedom. Little did she know what would follow.
Julian Esguerra
As she is sitting around at the bar, she locks eye with a certain person, one Julian Esguerra. The sense of magnetism is tangible and, weirdly enough, it startles Nora. Nora tries to disregard the few moments that happened and just have a fun night out.
When on a date with the guy whom she's had a crush one for some time, something completely unexpected occurs. Nora Leston is kidnapped. Who may the perpetrator be? Julian Esguerra, of course.
When One's Life Is Turned Upside Down
For all that Nora knows, her abductor might just want to kill her. Despite her efforts to get away, she is completely unsuccessful. However, she does see that Julian is an exceedingly attractive, alluring person. As the process of the abduction reaches its climax, Nora Leston finds herself on an island of all places.
She quickly recognizes and acknowledges the fact that Julian is an affluent man seeing as how adorned and beautiful the residence is where she has been transported to. In just a bit, Nora finds out that Julian's line of work involves dealing arms, so she is more than just disconcerted at the idea.
The Ominous Enigma That Makes One's Skin Crawl
Anna Zaires did a superb job keeping up the mystery about Julian Esguerra and his motives for kidnapping Nora. Accordingly, whenever Julian is in a scene, the tension, fright, and uneasiness is dialed up to the max. He genuinely does feel like a force to be reckoned with. With time, though, we find out the reason for this dastardly capture.
Julian Esguerra has been fixated and infatuated with a person from his childhood time. This same person isn't Nora, yet the resemblance is uncanny. It is so uncanny, in fact, that Julian just had to get his hands on Nora, and he did. While the fashion in which he initiates Nora in his erotic, perverted world might be a bit sadistic, with time we see that Nora isn't just a plaything to him, but someone that he feels a bond with.
Stockholm Syndrome
The story is relayed to us via Nora's narration. She speaks with many an emotion. She feels out of her comfort zone, at her wits' end, scared, terrified, but there is also an edge of hers that finds the whole thing thrilling. While she was petrified of Julian during the initial stages of the abduction, she comes to see him as a somewhat pleasant, candid, and oddly loving person that cares for Nora.
Now, she wasn't in captivity for a little while. In fact, Nora was in Julian's possession for more than a year. During this time, the sex went from rigorously and wantonly brutal to a mutual, though nonetheless twisted variation.
Last Thoughts
A worthwhile part of the story is the outlook that the captive espouses as she can't reconcile with her situation and then when she somehow does, doubts whether she actually feels at home in this kinky, perverted dimension. Our Twist Me book review obviously can't say enough kind words for this brilliant outing of Zaires'.
The second novel in the series, Keep Me, follows the point of view that Julian has. The third and final one follows both of their perspectives.
---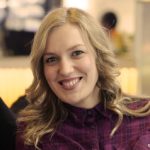 Alissa is an avid reader, blogger, and wannabe writer. (She's a much better cook than a writer actually). Alissa is married, has one human, one feline, and two canine kids. She always looks a mess and never meets a deadline.