Sylvia June Day
Sylvia June Day was born on March the 11th, in 1973, in Los Angeles, California, United States of America. Sylvia is a well-known Japanese and American writer of novels that fall into the genre of romance.
Sylvia oftentimes uses pseudonyms, namely two in total. She sometimes utilizes her S. J. Day pseudonym, and on other occasions uses Livia Dare. Up until now, Day is acknowledged as a bestselling author in more than 28 countries, worldwide.
---
Bared to You Book
---
Career
Sylvia Day primarily writes in the billionaire romance genre of books, though her hand has been tried in a few other genres, as well. These genres encompass historical fiction, futuristic fiction, paranormal fiction. When writing in these other genres, Day utilizes the pseudonyms mentioned above.
A subsection of special interest of the Romance Writers of America named Passionate Ink was cofounded by Day, as she was on the Board of Directors from 2009 up until 2013. For a time, Day was the president of the larger organization, as well. Events like Romance Writers of America's National Convention, the RT Booklovers Convention, and Comic-Con often feature Day as a speaker.
Doing Well
Sylvia June Day is known for her business decisions, which have left her quite wealthy. One such example is in 2-13 when for the publishing of 2 novellas, Day was given a contract worth seven figures. An eight-finger contract followed soon after for two more books. And another such deal was made a few months later, also numbering eight-figures. Now, with all of that mentioned and noted, we can take a look at our book review.
The Crossfire Series
This is frequently talked of when the best books of Sylvia June Day are discussed. It is also the first book of her Crossfire alpha male romance series. The Crossfire series boasts five books in total. It was published in the year of 2012. Bared to You, as the first novel in the series, follows the main characters Eva Hammel and Gideon Cross. The narrative is told to us from the point of view that Eva has. Eva Hammel, herself, is a girl currently aged twenty-four.
On Her Own
The family of Eva is a singularly wealthy and rich one, but Eva isn't interested in using the money that her parents and ancestors made so as to get by in life. No, Eva wants to make everything with her own two dedicated hands.
Eva has a mighty volition and she'll be damned if she doesn't make the means for living her life all alone. And, she very much succeeds in this mission of hers. She finds a job in an advertising agency.
Gideon Cross
The agency's owner is none other than Gideon Cross. It was only a few seconds between meeting eyes and falling head over heels for Gideon that went by, but boy were they were a potent few seconds.
Moonstruck and Carried off by the Sea of Love
The leisurely treading or, more closely, the sauntering with which Gideon entered into the life of Eva paves the road for their relationship. Gideon, from the very moment, that Eva – thus the reader – meets him is a wholly alluring.
Gideon is handsome, even gorgeous, with a body practically made from marble. Eva's inability to stay away from the ominous force that Gideon is, in much the same way that Gideon walks into her life, paves the path that their relationship is going to inevitably take.
Completely Attached
For instance, throughout the book, the romance or the affair that the two enjoy follows Eva as she is unabashedly truthful, frank, and attached to Gideon. From the first to the last moment in the book, Eva is honest about the things that she feels and nothing so much as comes close to seeing her downplay her emotions.
On the other hand, Gideon is as mysterious as they come. Eva notices immediately that it isn't going to be easy to make Gideon open up his heart and soul to her so that she can see him as he truly is, but if the feelings she has are any kind of indication, this obstacle is more than worth attempting to surmount it.
The Walking Contradiction
Gideon is contradictory in the manner that he asks for the absolute attention and trustworthiness that Eva can grant him, while he can scarcely come close to gracing Eva with the same form of genuineness.
These are the moments that practically shake the buttresses upon which their affair or relationship is built upon, as Eva thinks that Gideon is incapable of being candid, in spite of the love and admiration she feels inside of her. The obstacles that come up to question their resilience and moreover their love for one another are plentiful, but Eva is unwilling to let the passion she knows for Gideon just die away.
Raw Animosity
The things that they show to each other in an unfiltered light in the room, the raw animosity and unrestrained lechery, are things that Eva is attempting to have Gideon show her when they aren't under the covers.
In much the same way that their bodies are honest with one another as they walk hand in hand towards the bliss of coitus, Eva will be damned if she doesn't get Gideon to do the same with their souls.
What Is the Rest of the Series About?
There's no way around labeling this novel as anything other than a wonderful romance. The story of Eva and Gideon stabs at the reader with a mighty blade, and as it draws blood, it draws our attention completely. Our Bared to You book review should leave no doubt about whether or not one should pick the book up.
The Crossfire series has four other stories that follow Eva and Gideon throughout the course of their beautiful relationship, such as Reflected in You. It is more than worth the time to read the series!
---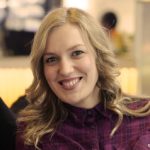 Alissa is an avid reader, blogger, and wannabe writer. (She's a much better cook than a writer actually). Alissa is married, has one human, one feline, and two canine kids. She always looks a mess and never meets a deadline.