---
Best Adult Romance Books
---
Evolution of Romance
There was a long period between the onset of romance novels as we know them and the day when romance novels were allowed to contain elements of the more intimate or erotic side of love. Initially, romance stories were ones focusing heavily on idealizing a woman.
With time, however, the tables were flipped and the expectations were dutifully subverted. It didn't come overnight and it wasn't perfect from the start. For instance, among the first novels which contained a gratuitous amount of erotic elements were Marquis de Sade's The 120 Days of Sodom and Justine.
Time Changes Everything
The novels that we love to read today do not possess the same extreme or excessive amounts of explicit content. But, that's what time does. With time everything has a chance to change into the best version of itself or it is doomed to fall.
In the case of adult romance novels, they have very much evolved to become what they are today. Now, with that said, we can proceed with our best adult romance books review.
---
Beautiful Series
Jamie McGuire is an amazing writer who was born on November, the Sixth, 1978, in Tulsa, Oklahoma, USA. McGuire is a prominent American authoress and her novels belong primarily to the New Adult and erotic romance genres. Beautiful Disaster is one of McGuire's best novels and it was published in 2011.
Travis Maddox
There are rarely tales quite as tumultuous and passion-filled as Beautiful Disaster. The first of the protagonists that we'll have a look at is Travis Maddox. Travis is a hardheaded, troubled man, though undeniably handsome and attractive.
Travis gets paid for fighting in underground fights and he uses the money to pay his college tuition. He's just in his second year and everything seems to be going smoothly. When he's not fighting or going to college, Travis is finding his next girlfriend and there are always a number of worthy candidates.
Abby Abernathy
Abby Abernathy, however, is in her first year of college. Unlike Travis, Abby is not one for fighting, drinking, or even sleeping around. The life of Abby is a troubled one and she's trying to turn a new chapter in her life with her best friend. Abby, as we noted, has never been anything less than wholly pure so that she seems to be safe from the potent charisma and charm of Travis.
This aspect, though, excites Travis and he is dead-set on getting Abby to be with him. The means for this end are completely irrelevant and he is ready to do anything, be it a daunting bet, even.
Formidable Challenge
In fact, a bet it is and the deal is that if Travis wins, Abby stays with him for a month; inversely if Abby wins, Travis is to be celibate for the same period. Who will best who and who will have to brave this formidable challenge?
---
On Dublin Street Series
Samantha Young is a brilliant novelist whose work belongs to the YA and urban fantasies genre, though her adult romance work has landed her here on our best erotic romance books list. Young comes from Stirlingshire, Scotland. On Dublin Street from Young was released in 2012.
Jocelyn
As we jump headlong into this superb story, an immediate sense of tension is around the reader. We see the protagonist named Jocelyn as she is just having a normal day at school. We see in her mind that Jocelyn is thinking about the boy on whom she has a crush, but we know that something is going to happen.
These are the last couple of minutes that Jocelyn will enjoy where everything is the same as she has ever known it. When the time is up, Jocelyn learns that her family has been killed in an automobile accident. Immediately, we've created a connection to Jocelyn and we know that this will last for the both of us.
Braden
In a little while, Jocelyn has relocated so as to live with her best friend in her apartment. The best friend in question, Ellie, also lives with her brother Braden. Jocelyn and Braden instantly ooze attraction and it's fairly obvious for the reader that they are meant to be.
They conclude, with time, that just enjoying their time together via a little romance with fewer strings than a cello is the best way to go, though they are quickly catching feelings for each other.
Crossing the Line
As the two get closer and closer, we can't help but admire how wonderful a person Braden actually is. At no point does he push or shove or force something that shouldn't be forced. He is restrained and determined to have Jocelyn enjoy just as much as he does.
Really, we can't recommend this volume enough and the affair of Braden and Jocelyn is one that will warm up the loins just as much as the heart. It is, without a doubt, one of the best adult romance books.
---
The Edge of Never Series
A. Redmerski, also known as Jessica Redmerski, is a terrific American novelist whose works are mainly in the contemporary and suspenseful romance genres, but also in the adult romance one. The Edge of Never by Redmerski is the one we'll be examining today. It was published in the year of 2012.
Camryn
Camryn, one half of the duo of protagonists in The Edge of Never, has just recently turned twenty. Now, seeing as Camryn is no longer a teenager, but in her twenties, she recognizes that life as she knows it is quite boring.
Her brother is imprisoned, her mom and dad are divorced, her boyfriend died, and her job isn't going to lead her anywhere. Camryn is determined to change the course of her life and she has made a decision. She's going to Idaho for a little while.
Andrew
The other half is Andrew. Andrew is a bit older than Camryn and his tale is similarly bleak. Andrew's dad is on his deathbed and the only way that Andrew can get to see his father one last time is by going all the way from Texas to Wyoming by bus. It is a grim experience to be waiting for a bus that is to take you to your dying father's residence, but what can he do?
Sparks Fly
Nonetheless, he boards the bus and takes a seat. And, then the two of them meet. Sparks or a veritable onrush of fire, we can't deduce, but we know that they are immediately smitten for the other. Together, they make a decision to take a trip together and just enjoy the hell out of it for the nonce. Heartwarming and definitely touching.
---
Crossfire Series
Sylvia June Day, though she has utilized a number of diverse pseudonyms, is a great writer. She comes from Los Angeles, California, U. S., though she is of Japanese-American descent. Her terrific story, Reflected in You, was released in 2013.
Eva and Gideon
In Bared to You, to which Reflected in You is the sequel, we met Eva Hammel and Gideon Cross. Eva wanted to pave her own road in life, so she refused to take the money from her family and got a job in an ad agency. Here, she met Gideon and they fell for each other immediately.
However, not all is perfect, as they are slaves to their compulsions, ones that imperil their romance. While Gideon wants Eva to be completely forthright and honest with him, he can't promise her the same; while Eva doesn't want to lie to Gideon, she finds his aversion to acerbity as a debilitating factor in their time together.
Pure Passion
They continuously find things that inevitably force the other to feel pained or angered, but what can they do against the urges instilled inside of them? On the topic of urges, while they ceaselessly find ways to imperil their relationship, their urges as pertaining to the bedroom are extremely exciting and passionate.
What their pride won't let them utter when they are making conversation is shrieked by their bodies as they come together. The reader can't help but want for Eva and Gideon to succeed and to get over their troubles. This is a clear sign of a novel being worthy of its place on our list of the best adult romance books.
---
Losing It Series
Cora Carmack's works are nothing short of wholly invigorating and absorbing. She has written in the YA fantasy and the NA romance genres, though her efforts in the adult romance genre are nothing to scoff at as we will show. Losing It is a 2012 release by Cora.
Bliss Edwards
Losing It's protagonist is Bliss Edwards. Bliss is a twenty-something-year-old, in her senior year at college. While everything in her life might not be exactly immaculate, it's going pretty well. One person whom she always tells the particulars about her life is Kelsey and just recently she revealed that she is still a virgin.
It doesn't take long at all for the two of them to surmise that Bliss has got to lose it as soon as possible. They survey the guys in their proximity at the bar and they soon find one that is solitary and deep into a novel. Bliss takes a leap of faith and shoots her shot: she's in.
Garrick
Bliss and the guy, Garrick, soon make their way to the apartment of Bliss. A little panic attack is never a long shot when one's virginity is being taken away, but that of Bliss leaves Garrick alone in her home as she leaves.
However, soon enough Bliss learns that Garrick is to be her professor in the subject of theatre. Could the aptly named Bliss have made a double mistake? Not only is she still a virgin, but now her professor might be holding a grudge, too.
Sweetheart
In a little while, we see that Garrick is nothing short of a sweetheart and their time together finds them growing closer and the reader growing more and more enamored with this beautiful story. This book deserved its place among the best adult romance books.
---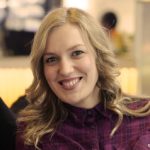 Alissa is an avid reader, blogger, and wannabe writer. (She's a much better cook than a writer actually). Alissa is married, has one human, one feline, and two canine kids. She always looks a mess and never meets a deadline.