Bio
Marco Ferdinand William Vasquez – d'Acugno Vassi was born on the 6th of November, 1937, in New York, New York, United States of America. Marco was a prominent American experimental author, most notable for his erotic books. During his lifetime, Vassi wrote both fiction and non-fiction, a large number of short stories, articles, a dozen or so novels, and even ventured in playwriting.
Vassi was born and raised in New York City. He married thrice, and was fond of experimenting with his sexuality and with drugs. Life, to the potent mind of Vassi, was the theory and practice of freeing oneself. This meant, to him, the exploration of one's sexuality. Vassi was the one that coined the term metasex, meaning sex outside of the marriage's bounds.
---
Best Marco Vassi Books
---
Career
During his career, Vassi didn't opt for a pseudonym, but signed his books as Anonymous in their first prints. Henry Miller, a famous author, is the individual to whom Vassi is most frequently compared to. Vassi has been touted as being the greatest erotic writer of his generation, and has been praised by many a famous writer, Gore Vidal and Saul Bellow, to name a few.
Sadly, Vassi succumbed to pneumonia caused bi AIDS on the 14th of January, in 1989. With all that said, we can now get down to finding out what the best Marco Vassi books are.
---
Sexcapades
This best rated book from Marco Vassi tells the story of the sexcapades in New York during the Sexual Revolution in the 60's and 70's. We meet a young man who has been let loose into this movement and how he travels across America, involving himself in every possible sexual experience he can.
Except this young man is looking for more than just sexual experiences; he is also trying to find love amongst this period of explosive and unrestricted sensuality. New opportunities and positions present themselves to him along the way. It is up to him to figure out the space in-between love and lust, in order to figure out his sexual yearnings.
Discovering Bodies
Vassi dives into love and sex, showing us how each can be personal and impersonal. We get an inside look into the time period where people felt free enough to allow themselves to learn about their bodies, figuring out how to let go, and where exactly it is that they gain pleasure.
The biggest takeaway that Vassi wants readers to learn from this book is how the most erotic organ in your body is the mind. I think you would struggle to find a book that matches this one in terms of erotica – it exudes arousal, using imagery that will get to men and women alike. I haven't given too much away, but I think if you want the full experience, you'll just have to give this a read (wink wink).
---
State of Mind
The Stoned Apocalpyse from Marco Vassi was first published in the year of 1972. The book is an autobiographical outlook on the eighteen-month period that Vassi spent searching for a state of mind or a lifestyle that would grant him the most freedom possible.
The book starts out with the question 'Are you searchin?'. This question is posed by a woman working with Vassi. She, in due time, leads Vassi to join a cult – a Gurdjieff cult, to be exact. However, Vassi isn't much for the worshipping kind or the psychological anguish type of enlightenment, so he soon takes leave.
Ventures
Soon enough, Vassi starts getting into the faculties of Scientology, then of Communism more acutely. Both of those don't last much for Vassi as he gives up on them and goes to California. In California, he continues the venture he set for himself. This venture is one of the souls, the spirit, the mind, and the being. As it turned out, the station where Vassi would stop at and spend much of his time had to do with many drugs and sexual intercourse with a lot of people.
The insights that Vassi has on the topics is an outstanding one. He doesn't come out as biased for any of the inclinations that he mentions, but shows the things he has learned in a brisk, forthright manner. The honesty and genuineness of Vassi are what make this book one of Marco Vassi's best books.
---
A Memoir
The Erotic Comedies from Vassi was published in the year of 1981. The book is a collection of stories and personal accounts – akin to a memoir – from the prime American erotic author. The works cast comparisons to Balzac and Swift, and they are justified.
The book is divided into two different, separate section. The foremost is A Corpse of Dreams, where Vassi has compiled a series of stories. These stories are potent and invigorating. Their approach is an unfound one, as only Vassi can write with that trademark vibrance while maintaining the intellectual side. The twists and the turns of the stories are also ones to keep on eye on, and so are the endings.
A Collection of Bones
The second and final part of the book is called A Collection of Bones. This is where Vassi has collected his personal thoughts, essays, ruminations on the sexual experiences that he has enjoyed. The assertions that follow from Vassi's striking penmanship are ones provocative, bold, and subversive.
He uses western philosophy just as well as he speaks of the eastern or oriental variety, as the reflections remain acute all- throughout. The relationship between man and nature is elaborated on brilliantly, too. One of the best books written by Marco Vassi, doubtless. It has many things to tell and leaves the reader with much to think of.
---
Secret Sex Institute
Here we have one of Marco Vassi's most popular books, which follows a character by the name of Michael. He answers a peculiar and classified advert in New York, sensing that he may be in for the sexual adventure of a lifetime. The last thing Michael expects is the Institute for Sexual Metatheater.
It's a secret and exclusive group controlled by Doctor Tocco. As Michael steps through the doors, he finds himself in the middle of a world of sexual experimentation that is far beyond his wildest dreams – let alone anything he has ever managed to do. Doctor Tocco immediately puts Michael through a series of tests that are not only sexual, but physically and emotionally brutal as well.
The Human Experience
The endless sexual encounters are supposed to "open Michael's mind', but the longer he is there, the more Michael realizes what Tocco's true goal is: to blur the lines between what is a nightmare, and what is a fantasy. The question Michael finds himself asking is if he will be able to survive it all.
This best-selling book from Marco Vassi is a true testament to why Vassi was considered the greatest erotic writer of his generation. This is a stunning insight into the human sexual experience, while also looking at the spiritual elements. Just try not to get too carried away while reading this, because it is all very intense – you have been warned.
---
Provocative
Marco Vassi's extremely powerful and important book The Saline Solution was published in the year of 1971. Like all the Marco Vassi books, it deals explicitly and provocatively with the sexual inclinations of man and what his own sexuality means. It is primarily a fiction book, though one can see elements of autobiographical, non-fiction writing thrown in, of course.
The novel is a poignantly touching one. A young man gives all of himself to the faculty of sexuality and to sexual discovery. He does this so as to take a headlong, deep look at his own being, and at the philosophical crux of his time's beliefs. One can't help but feel captivated by a certain downtrodden, dreary angst or anguish in the center of the book.
Impersonal Intensity
Vassi ruminates and ponders upon the risks that one takes willingly when we make the decision to have casual sexual intercourse outside of any firm relationships – he refers to it as an 'afair of impersonal intensity' –, and more importantly on the perils that sexual liberty entails. Vassi isn't naive and knows that affairs of the unburdened relationships often fall into an off-kilter state after some time. He contemplates why this could be, while dissecting the motives, little pleasures, and consequences that man accepts when he says yes to sex.
A short, succinct, yet potent quote from the book is the following one: 'The most invidious myth of our civilization is the idea that any form of social contract can substitute for unrelenting moment to moment awareness by each individual. ' A few other books from Vassi's sensual, sentimental, and melancholic mind are the following: The Gentle Degenerates, Mind Blower, and The Other Hand Clapping.
---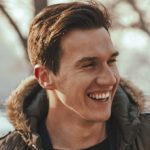 Michael is a graduate of cultural studies and history. He enjoys a good bottle of wine and (surprise, surprise) reading. As a small-town librarian, he is currently relishing the silence and peaceful atmosphere that is prevailing.