Bio
Bellow was an American-Canadian writer who lived between 1915 and 2005. He has written several outstanding fiction novels in which he introduces his readers to many thrilling and memorable characters.
Career
For his work throughout his career, he has managed to achieve quite a few awards and prizes. Some of these achievements include a Pulitzer Prize, the Nobel Prize for Literature, the National Medal of Arts, and more. He was the only man to ever be rewarded the National Book Award for Fiction three times. These are 10 of Bellow's best books so make sure you're ready for what follows.
---
Best Saul Bellow Books
---
Who Is Moses Herzog?
Herzog is the last name of the main character who you are about to meet inside. His full name is Moses Herzog, one of Saul's most intriguing characters. You're going to meet many unforgettable characters throughout this list of the best Saul Bellow books and Herzog is among the first.
To get the best possible answer to this question, you're going to have to meet him through Saul's own words as you read the book itself. But, you can also get a pretty clear picture of Herzog here. Bellow describes Herzog as a man who has suffered quite a lot in his life, a man who likes to joke in serious moments, and a man who has failed many times in life, as a writer, a father, and as a husband.
Survivor
Saul also describes this interesting character as a survivor. Moses thinks of himself as the same too. He knows life hasn't treated him well and is aware that he has managed to survive through many difficult times. This is exactly why this book tends to get very interesting as you read further.
Herzog's Journey Through Life
You are going to see many people come in and out of Herzog's life. You're going to meet his children, the women he comes across, and many more. The most exciting thing about his life is that it can get quite unpredictable. He fears commitment and also steers away from responsibility. It won't take long for you to see why this is one of the best-rated Bellow books ever.
---
Augie March's Story
This is another very exciting book by Bellow in which you get to meet another one of his intricate and thrilling characters. This time, his name is Augie March, an American guy born in Chicago. This is a historical fiction tale in which there is plenty of excitement, thrill, suspense, and a little bit of everything that makes this one of the top Saul Bellow books out there.
As the book opens, you immediately get to learn so much about the main character of the story, Augie himself. As stated above, he is an American man who has managed to do well on his own, he is a self-taught person in many areas and someone who can take care of himself.
The Fun Part
After you get settled and learn a thing or two about the main man Augie March, he sets out on his everyday adventures, mostly around Chicago. There are other places his life takes him to but the main point you need to understand about this book is that Augie is on a quest to discover meaning and find himself.
The protagonist takes you many places, shows you many exciting things, introduces a lot of humor to the story, and much more. If you want to have fun with a character that is difficult not to like then this is the best Saul Bellow book for you.
---
A Quest for the Truth
After reading more than a few books by Saul, one can begin to wonder how exactly he keeps coming up with these fictional characters who have so much meaning behind their lives, so many stories to tell, and so many emotions to show. In his Henderson the Rain King, Saul introduces you to a person who is about to embark on a spiritual quest in Africa.
Everything that is about to happen inside is written in such a manner that, without question, makes this one of the all-time best Saul Bellow books out there. Eugene Henderson is the person you are going to be reading about and he is quite an exciting character to meet.
Change Is About to Come
The protagonist is a very rich man who has decided to visit Africa to find himself. He seeks the truth about life and the meaning behind everything. His guide takes him to a village where he meets and befriends the leaders there. For a long period of the book, Henderson has no idea what he is looking for and what he is doing. He makes many mistakes with good intentions and learns along the way.
Important Presence
His presence in the village is later going to become very important as he is going to achieve high status among the villagers. He does something that makes this one of Saul Bellow's best books ever and also manages to change the lives of these people. But in the end, the question we are all asking remains, will he manage to find what he's looking for? The answer awaits inside.
---
The Hopeless Dream Chaser
This is his fourth novel and, out of all the books written by Bellow, it has one of the most moving and compassionate characters you will ever meet. Seize the Day is a book about a character who is defined as a hopeless dream chaser, a man for whom nothing ever works out, and a man who can't seem to make anything worthwhile happen. This man is known as Tommy Wilhelm.
Tommy is the main character in this book and it won't take long for you to learn what type of person he is. He is the type of character that lifts the book higher and higher if you were looking at Saul Bellow's books ranked. At the heart of all his problems, is his terrible relationship with his father. In his father's eyes, Tommy is a good-for-nothing man who doesn't deserve anything from him.
The Real Tommy Wilhelm
Well, you might have the same opinion about him at first because everything that happens in his life leads to a similar conclusion. But then, you get to know the real Tommy Wilhelm, and everything you felt about him is going to change. There is one feeling that the main character here can't seem to shake. That's the feeling of being isolated by everyone he knows and everyone he meets.
He had a wife who brought him nothing but sadness, a father who constantly rejects him, two kids who aren't quite fond of him, and so on. What makes this Saul Bellow's best book out there is the journey that you're going to see Wilhelm on, the conclusion that Tommy will come to, and the discovery of a few answers he has been yearning for.
---
Mesmerizing
This is the novel that granted Saul the Pulitzer Prize for Fiction in 1976. If you thought his other novels were amazing, then wait and see what's inside this one. Humboldt's Gift is not one of the best-selling Saul Bellow books for no reason. The characters and plot are simply mesmerizing and the story is going to be moving around in your thoughts for quite a while.
A Comic Book About Death
This is how this book can be described as the story inside is a funny one that has a lot to say about death. It's a dark comedy in which the main character is inspired by the self-destructive poet known as Delmore Schwartz.
The main character's name is Charlie Citrine. He is also a poet and an essayist who has had a certain amount of success so far. What makes this one of the most popular Saul Bellow books ever is the montage of memories from Charlie's life. You get to see what his early days were like from the days in his childhood home in Chicago with his mentor Von Humboldt Fleischer.
Humboldt's Importance
When Charlie is telling this story, his mentor had already sunk deep into madness and eventually death but Charlie was so moved by this man's work and you will find out why as you read. Citrine admired this man so much and did anything he could to follow in his footsteps when he was a child.
Everything Charlie tells leads up to a few exciting moments in the present and you get to read a thrilling story filled with mystery, suspense, and many flashbacks. It won't take many Saul Bellow book reviews to see why this book is a pure masterpiece.
---
Unforgettable
This is another book that won another award for Saul. He received the National Book Award for Fiction for writing Mr. Sammler's Planet and you're about to find out why. This is a book in which the main character is another one of his unforgettable and thrilling creations who are very fun to read about. This character might just make this the best Saul Bellow novel out there. But, you can be the judge of that.
Meet Artur Sammler
This is the name of our protagonist in this book. Artur has what it takes to turn this book into one of the best Saul Bellow novels around and here is why. This character is a holocaust survivor who now lives in New York. The fun thing about Artur is that he has all the documents necessary that state just how mad a person he is.
Artur's Goal
But, somehow, Artur pops in to teach the occasional lecture at Columbia University. However, that's not the main point. This book is mainly about Sammler and his journey through some very tough times for all of New York. Artur is worried that he may not survive the 1960s and is trying to come up with a way to reach as many people as he can to help them escape desperation.
---
Chick's Idea
Coming up next is the story of Abe Ravelstein. Abe is a gifted professor who has a passion for training the main guys in the political field. As with many of Bellow's books, this one also features a character who will be hard to forget. Abe's life will turn into quite the thrilling one after a certain friend gives him the idea of a lifetime.
First of all, Chick is a very close friend of Abe's who suggested that Abe write and publish a book about his exciting life which he has led so far, about his thoughts on humankind in general, and a bit more. After accepting this suggestion and going along with the idea, Abe becomes a hit and quickly turns into a millionaire. This is just one of those events that always make all the novels by Saul Bellow very exciting to read.
Life With Riches
After experiencing this great change in their lives, the events in this novel quickly make this one of the best Bellow books you can read as things become a lot more interesting. One of the ideas that make the book more exciting to read is Abe's suggestion that Chick writes a memoir of him and so begins a series of thrilling and unforgettable discussions between the two.
They take a trip to Paris to celebrate all of the success and start talking deeply about love, philosophy, mortality, history, and much more. The ending is one of the most memorable parts of this magnificent masterpiece and it is then when you will discover why this is one of the best books by Saul Bellow of all time.
---
Stuck Between Two Lives
If you're planning to read Bellow's books in order, then you should know that this is his first published work ever from way back in 1944. Dangling Man is written in a diary format as it features a lot of personal diary entries from the main character inside the book, Joseph. Similar to many other novels of Saul Bellow, there is always that one thrilling character whom everything revolves around.
Joseph is the protagonist here and you'll find that he is in quite the pickle when you have a look at his current living situation. He is currently an unemployed man living in Chicago who is impatiently waiting to be drafted. The events that take place are during the Second World War and you get to see a lot of that from Joseph's perspective.
The Meaning Behind
The book's title fits perfectly with Joseph's current state. He is truly "dangling" as a lot in his life right now is fairly uncertain. He has given up his job for a chance to join the military and his relationship with his wife Iva has also been affected because of this.
It's not enough that he is living in a suffocating tenement house until his draft date comes up, but his relationship with his friends hasn't been the best lately as well. For a first novel, this one sure fits the description of being among Saul Bellow's greatest novels and you will find out exactly why once you begin the exciting journey alongside Joseph.
---
Always the Bad Guy
Leventhal is the main character you will be getting to know in this amazing novel. He is one more exciting character you need to meet. Saul has created Leventhal to be a lifelong victim and his story makes this book one of the best from our Bellow books list. No matter the situation, he always ends up being the bad guy and the one who never comes out on top.
Leventhal's Story
Given how life has treated him, Leventhal thinks of himself as an uncertain man who can never do anything right. He is always suspicious that everyone he encounters is always right and he's always wrong. This is a problem that is about to put him in a very tricky situation after he comes across a shabby stranger at the park.
This stranger is going to accuse Leventhal of ruining his entire life and, as you might expect, Leventhal assumes he is right and so begins the journey that will make you want to finish the book in a single day.
The Albee Situation
Albee is another character who is going to get very mixed up in the story and he is the stranger who Leventhal meets at the park. It turns out, the way Albee explains it, that Leventhal is responsible for ruining this man's entire life. This will prove to become quite the complex story and the characters are going to be taking you on a very exciting joy ride from thereon.
---
Main Characters
The last book you get to discover focuses on the topic of love. As opposed to many of Bellow's other popular books where there is usually one main character, in this book, there are a few. Early in the story, one of the first characters who you will read about is Kenneth Trachtenberg.
Although there are a few other very important characters, Kenneth will be the one you see most throughout the story. The next character to take the scene will be his uncle, Benn Crader. Benn is a world-famous botanist. A few other characters who our list of Saul Bellow books simply can't ignore are Kenneth's father and mother.
Conflicting Influences
Kenneth's mother and father are the ones creating a conflict in his head as their influence over him tends to vary a lot. His father is an irresistible playboy and his mother is quite the missionary figure that is worth exploring.
---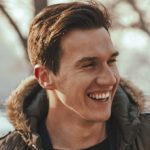 Michael is a graduate of cultural studies and history. He enjoys a good bottle of wine and (surprise, surprise) reading. As a small-town librarian, he is currently relishing the silence and peaceful atmosphere that is prevailing.