The Dean Of Western Writers
Born on the 18th of February 1909 in Iowa, Wallace Stegner enjoyed a successful writing career that spanned across 60 years. He is considered one of the greats when it comes to Westerns, although not all of his work is based in the West. Stegner wrote novels and short stories, fiction and non-fiction, but over and above that, he was also a professor.
Wallace Stegner founded the creative writing program at Stanford University, which is now named after his legacy, and many writers we know of today were taught by Stegner. He was a very admirable character and believed that the only agenda there should be in fiction writing is to "tell the truth".
So Much More
I'm certain that even if you haven't read any of Wallace Stegner's best novels, you will have at least heard his name somewhere. He won the Pulitzer Prize for Fiction in 1972 for his book Angle of Repose, which I will be reviewing in this article. Stegner also won the National Book Award for The Spectator Bird, another book that I will be writing about.
Stegner was more than just his works; he was also an environmentalist and historian, and his love for the West extended far beyond his writing. A lot of his non-fiction work contained his most eloquent thoughts on the environment. He sadly passed away in a car accident in 1993, but this great author left behind a monumental legacy, one that is still very much acknowledged today. And with that, let's get into the 10 best books by Wallace Stegner.
---
Best Wallace Stegner Books
---
Based On A True Story
Angle of Repose is arguably Wallace Stegner's best book, as it's the one he won the Pulitzer Prize for. I think many would say that it's his masterpiece. What I found incredible about it is that it's largely based upon a true story about a woman pioneer in the West. Stegner does an amazing job weaving the true story with the fictional narrator's part of the book.
The fictional character of Lyman Ward is confined to a wheelchair, and he sets about writing the remarkable story of his grandparents – whom Stegner based upon the true story of Mary Hallock Foote. Stegner had letters of Foote which he used throughout this novel as if they were letters written by Ward's grandparents.
A Masterpiece
As Ward narrates the biography of his grandparents, it becomes obvious how their lives parallel his own. He chronicles their days spent building up America's western frontier, but along the way we learn more about Ward's own life. What comes of this is a story of discovery and about four generations of family.
I highly recommend that you read this book, because it is absolutely brilliant. This is Wallace Stegner's best rated book, and once you read it you will understand why. With intriguing characters, a good story, and an interesting history, you will see why Stegner is considered one of the greats.
---
Thicker Than Blood
Published in 1987, this Wallace Stegner novel quickly established itself as some of his best work, and one of America's most cherished novels of the 20th century. The timeline of this book starts in the 1930s, after the Great Depression and heading into WWII. Throughout the book, we explore the private lives of two couples who move between Vermont and Wisconsin.
This book is essentially the story of two couples; Sally and Larry Morgan, and Charity and Sid Lang. The Morgan's and the Lang's become long-time friends, and Larry tells the story of their friendship and relationships throughout the years. Their bond is one that goes beyond blood and familial ties.
Leaves An Impact
Both families have their ups and downs, and a very important point of this book is how relationships take time and effort. These two couples come from different backgrounds and seem unlikely to end up as friends, but maybe that's exactly why they work so well. We journey together with them as Larry narrates the tale of their lives, through the good times and the bad.
This story was a work of art, and the characters felt so real. None of them were perfect, everyone had their flaws, and a big takeaway for me was that that's exactly why we love someone. We love them despite their flaws. This book sees Wallace Stegner at his best, and it will leave you with something to think about at the end.
---
Chasing Dollars
Over the span of 30 years, we follow the life of the Mason family, and how they go about trying to survive the difficult years in the early 20th century. Bo Mason is a good-looking man, but selfish to his core. He is married to a loving wife and has two wonderful sons. But they are the ones that will pay the price for Bo's aspirations.
The Mason family lives a life of poverty, but Bo has always wanted more. He drags his family from one state to another, chasing the fortune he envisions for himself. It's always something new; a hotel business, farmland, and eventually, illegal rum-running. All his wife wants is to find a place to call home and put down some roots.
All About The Characters
The sad part about this story is that Bo Mason is chasing after all the wrong things, when he has all the right things in front of him the entire time. This is very much a character-driven story, and just when you find yourself starting to dislike a character (like Bo), you learn about their history and it changes the lens with which you view them.
The book is largely autobiographical, as there are strong links to Stegner's home life growing up. But it is truly a fantastic read, although it is a dense one. At almost 600 pages long, it may seem like a big task to take up, but trust me, it is worth every single page. Despite everything, you will find the love and humour throughout the story.
---
A Tragic Loss
Another one of Wallace Stegner's books that is highly ranked is The Spectator Bird. Having lost his parents and his only son, Joe Allston has neither ancestors nor dependents. Now a retired literary agent, it's just him and his wife, Ruth, both of whom have retreated to the Californian woods in the 1970s.
Joe receives an unexpected postcard from an old friend and at first, he doesn't share it with Ruth. He eventually shows Ruth the postcard, and proceeds to dig through his old journals, filled with his memories from a past life. The journals chronicle a trip Joe and Ruth had taken 20 years prior to Denmark. The trip came just after they lost their son and was supposed to serve as a type of therapy.
Unveiling The Past
Over many evenings, Joe reads to Ruth all that he wrote, every emotion he was carrying at that time; guilt, pain, regret. Going through the journals brings to the fore many memories that Joe thought he had long forgotten. It is not always comfortable, but the process finally vindicates Joe from his past.
This book was a beautiful one to read, and really brings forth the question of at what point do we go from being actors in our lives to being spectators to the happenings around us. This best-selling Wallace Stegner book is one you will not want to pass on – trust me!
---
US Expansion
Another one of Wallace Stegner's most popular books is Beyond The Hundredth Meridian. Stegner has a keen understanding of the expansion of the West during the 19th and 20th centuries, and it's evident throughout this novel. I would say this is more of a scholarly work, as it is about John Wesley Powell, the first man to traverse the Colorado River through to the Grand Canyon.
What Powell undertook was not an easy endeavour and did not come without its losses. The majority of the book covers Powell's Geological Survey of the United States of America. Powell seems to have held a lot of power in respect of how land settlement took place in the West.
Political Powers
Stegner also details the political struggle that took place during this time, as politicians fought against Powell's settlement plans for the land in the West. This second part is quite interesting and instructive and speaks about a time period that I did not previously have a lot of knowledge on. It certainly explains a lot about why western politics is the way it is today.
This book is not the easiest read, I will be honest. I am personally more of a fiction fan, but I will say that this book surprised me. I think the reason it was so good is because of Stegner's powerful writing and often dry wit. Stegner's presence is very apparent throughout the book and I think that is what makes it so good.
---
Familiar Faces
We return to the story of Joe Allston and his wife Ruth in this wonderful novel, the contents of which take place before the events in The Spectator Bird. You don't have to read these Wallace Stegner books in any particular order, which is part of the beauty of it. They are linked but you can read both or only one at any time and you won't feel as if you're missing something.
The events of this book take place after Joe and Ruth have lost their son in a tragic accident. They have left the coast for the woods of California in the 1960s, longing for the peace and quiet it will bring. Joe and Ruth are still mourning the loss of their son when a young man by the name of Jim Pitt shows up on his motorcycle and asks to set up camp at the bottom of their property.
Life Happens
Almost immediately, Joe has a bone to pick with Jim, and the two characters continually butt heads throughout the novel. Their values don't align, as Jim is a reckless and destructive "hippie" in Joe's eyes. But maybe Jim's appearance is a chance at redemption.
A big takeaway from this book is how there are parts of life over which you have no control whatsoever, and that is something you need to come to terms with. This was a beautifully written story, which I really enjoyed. You can see for yourself in the book reviews of Wallace Stegner's works that everything he has written is highly rated. The man can do no wrong!
---
Another Non-Fiction
Firstly, I have to say that I absolutely love the title of this book. Maybe it's childish but I like how it rhymes, I find it very endearing. This is another one of the best novels by Wallace Stegner but again, it is not a work of fiction. This is rather a collection of Stegner's writings on the American West.
These materials were collected just before his death and put together in this book by T.H. Watkins. There is a wide range of topics covered throughout, including Stegner's own childhood experiences having grown up in the west. This explains why he was so passionate about environmentalism, specifically his love for Western America.
Many Voices
The American West's landscapes, history and constantly shifting identity are all included in these writings. This book is a very personal one, and I can't help but wonder what Stegner would say about the current administration's efforts to undo the protections and laws put in place that were fought for by many people.
There are 3 parts to this book. Part 1 details Stegner's childhood and life on the move; Part 2 covers the expansion of the west and Stegner's growing concerns about its use and preservation; and Part 3 has several other authors' closing thoughts on these matters. Definitely one to add to your Wallace Stegner book list.
---
A Collection Of Works
Throughout his literary career, one which spanned over 50 years, Stegner wrote a collection of short stories recording the history of America in the 20th century. All 31 of those stories are included into one volume for your reading pleasure! The stories are works of fiction but each comment on the culture of America and demonstrates the values of contemporary fiction.
This collection is all the proof you need for why Wallace Stegner is considered a master storyteller, and one of the greats. What I like about this particular book is that you can read them in your own time, as you want. You can read one of the stories, start another book, and come back to this one next week.
People, Places, And Time
Stegner wrote these stories throughout his entire career, so the topics and quality vary. You can actually see how he developed as a writer, which I thought was pretty cool when reading it. This book covers so many time periods and lifestyles and gives an insight into an era which I was not born into. That's what makes this book so interesting.
Based on the above, I would have to say that this is one of Wallace Stegner's best books. Maybe the fact that it is a collection makes it so great, but I loved how it went through so many different subjects. Any lovers of history would do well to read this book, it truly gives you an insight into the happenings of the past. My personal favourite in the collection was Double Corner, so if I had to pick, I would say start there!
---
Revisiting The Past
Again, Wallace Stegner shows how masterful he is at weaving together fiction and non-fiction in this best book. It's almost like a memoir and historical fiction all in one. Stegner goes back to one of the places he called home during his childhood: Saskatchewan. Visiting in his 50s makes this more of a trip down memory lane.
Throughout the story Stegner recalls his boyhood spent on the farm and in the nearby town, but it incorporates the history of the area as well. He talks about the Royal Canadian Mounties, Native Americans, and the history of the Plains. Stegner returned to this place years later and the smell and memory of the wolf willow is what brought on the nostalgia that enticed him to write this book.
Something Unexpected
What is highly unusual about this "memoir" is that smack bang in the middle, Stegner includes a fictional story. It's 100 pages of a story told from the point of view of an English greenhouse cowboy. It's a riveting tale and I just loved how unexpected it was. Another thing Stegner includes is a very specific memory from his family's time in Saskatchewan.
The one aspect I really appreciated while reading this is that if you've read any of Stegner's other works, you can see how he incorporates a lot of his own life and history into his fiction. I think that's part of what makes his writing so special and moving.
---
Has It All
Rounding up this article on the best books by Wallace Stegner, we have Remembering Laughter. This brilliant book is Stegner's first novel, and this debut was an indicator into the kind of writer that he would become. Released in 1937, this book has everything: tragedy, imagery, creativity, art. Most notable of all, the book mirrors life.
This is the story of 2 sisters. Margaret, the eldest, lives on a farm in Iowa with her husband, Alec. She is the type of woman who has high standards for herself and everyone around her. But she chooses to turn a blind eye to her husband taking to the drink, because he works hard, and they live a good life. When Margaret's father dies, her sister, Elspeth, decides to leave Scotland, and join Margaret and Alec on the farm.
Art Reflects Life
The sisters could not be more different, as is often the case. Elspeth immediately takes to life on the farm, caught up in the splendour and life it holds. As time passes, Alec and Elspeth grow closer, and Margaret finds that she will be tested to her absolute limits. This tale spans 18 years and shows us how time has shaped these 2 sisters.
This book is supposedly based on a story that Stegner's wife told him about her aunts, and it just shows how he really did base his fiction around real life. Maybe that's what makes this book so impactful. If I hadn't already known that this was his debut, I never would have suspected that this was Stegner's first ever book – that's how good it is.
---
Final Thoughts
Wallace Stegner is considered by many as one of America's national treasures. You need only read one of his books to understand why he was so loved. He is one of those authors that you feel was born to write. When you read his work, you get the impression that this just came naturally to him.
These are just my top 10 Wallace Stegner books, but there is plenty more where that came from. Other works by Stegner include A Shooting Star, Marking The Sparrow's Fall and The American West As Living Space. Do yourself a favour and go get one of these books right away! I promise you won't regret it.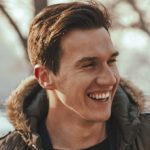 Michael is a graduate of cultural studies and history. He enjoys a good bottle of wine and (surprise, surprise) reading. As a small-town librarian, he is currently relishing the silence and peaceful atmosphere that is prevailing.