Bio
William Cuthbert Faulkner was born on the 25th of September, in the year of 1897, in New Albany, Mississippi, United States of America. Faulkner was a famous American author, screenwriter, essayist, playwright, and Nobel Prize laureate, as well.
As noted above, the author was born in New Albany, Mississippi, and he was the first child of four. Another Faulkner child was also a writer, namely John Faulkner. Faulkner's parents were Murry Cuthbert Faulkner and Maud Buller. Just after Faulkner's birth, the family relocated to Ripley, Mississippi, as the dad had a fortuitous job offer and hoped that he could inherit a railroad from his dad.
---
Best William Faulkner Books
---
The Beginnings
With time, the family moved once more, this time to Oxford, Mississippi, and it is here that the writer lived most of his life, even though it was a continuous residency. When only seventeen, he met Phil Stone, who influenced his writing early on. He attended the University of Mississippi, with Stone being by his side. With that said, let us now divert our attention to our picks for the best William Faulkner books.
---
Best-Seller
Rightfully among the best-selling Faulkner books and the most popular Faulkner books, Light in August is among our favorite works by the writer. Light in August is a marvelous novel that we cannot wait to read once more. It was published in the year of 1932, spanning about 500 pages, in total.
Inauspicious Time
The tale begins in the 1930s, namely in the American South, just as racial segregation had been legalized and Prohibition-era was at its peak. We start with Lena Grove, who is a young white girl with a child, who is from Doane's Mill, Alabama.
Lena Grove is trying to find the dad of her soon to be born child, namely Lucas Burch. Burch had lost his job and relocated to Mississippi, but not before making a promise that he'd send for Lena once he got a job.
Hitchhiking
Having not heard from Burch for a lengthy period of time and continually harassed by her elder brother for her predicament, Lena does the best thing that she thinks of – she hitchhikes all the way to Jefferson, Mississippi.
Lena was expecting that Lucas would be there, working, and all up for the marriage. Helped by a few strangers, all of whom are suspicious of Lucas' integrity, she finally finds Lucas, but he isn't Lucas anymore, but Joe Brown. The story, to this point, has only just started. With regards to William Faulkner's books ranked in order of best to worst, Light in August can't be missed among the top few.
---
Pure Brilliance
Absalom, Absalom! is, by many fans and readers, considered to be the final masterpiece that Faulkner ever penned, but that isn't to say that the rest aren't brilliant – they are, but this one is special. Absalom, Absalom! was published in the year of 1936, spanning about 300 pages or so. It is one of the best-rated Faulkner books and the one that comes up most often when talking about William Faulkner's best books.
Complex Narrative
As we noted, Absalom, Absalom! is viewed by many of the Faulkner readers, fans, and even scholars, as the best work he ever penned. The writing is rather complex, with a structure that is fragmentary, yet all the more gratifying when the reader does manage to enter this magnificent and terrific novel. We begin with a man called Thomas Sutpen and it is one great beginning.
Family's Foundation
Thomas Sutpen is an impoverished man, who, whether by chance, happenstance, or just a fortuitous chain of events, has just come into a great deal of wealth when he marries a girl who comes from a venerable family. The urge and the aspirations that demand control are what bring about the downfall of a tightly-knit family, with the story being told by several narrators.
---
Family Business
The Sound and the Fury is yet another brilliant work by the author, which we would go so far as to consider it the best Faulkner book on the entire list of novels by Faulkner. The Sound and the Fury was published in the year of 1929 with more than three hundred pages.
The Sound and the Fury begins, as many of Faulkner's books do, with a family. The family, as we can foresee, will be disrupted by force to the point that we will certainly be amazed at how something like this can just happen to a great Southern family.
Many Characters
The family at hand are the Compsons, who, by themselves and by dint of the author's brilliant storytelling, are very recognizable, very well-known literary characters. We have Benjy, who is a man, though obviously immature; then, there's Jason, a cynical brute with little regard for common morals; Dilsey, a black servant; and Caddy, the attractive, yet renegade-like beauty.
With a sizable familial history and a familial legacy, the family has one terrific story to tell us. Among Faulkner's best novels.
---
Stranger's Funeral
A Rose for Emily and Other Stories is not just any entry on our William Faulkner novels list, but one of the top Faulkner books, even with all William Faulkner's famous books in mind. The book at hand was published in the year of 1930, spanning a tad over 140 pages.
A Rose for Emily, the titular story from this terrific collection, is subdivided into a total of five different, distinct sections. In the very first section, our narrator remembers the time when Emily Grierson died, with the whole town present at her funeral, even though no stranger had entered her house in the last ten years. For more reasons than one, her home was the final one that remained from a certain era.
Dismissal
Following the death of Emily's husbands, she had no tax responsibilities to pay attention to, as the then-mayor had elected to do so. Subsequently, when different mayors come to power, they attempt to make Emily begin paying once more.
She declines noting that they ought to speak to the mayor that liberated her from these duties – the issue is that Colonel Sartoris was dead for more than ten years. This moving and enigmatic tale is one of our favorites from the author.
---
Must-Read
As I Lay Dying is one of the very popular Faulkner books that people like to read. It also stands as being among the best books of William Faulkner out of all William Faulkner book reviews, here. As I Lay Dying was published in 1930.
Coming for Her
As I Lay Dying is a book in nearly sixty chapters, with more than a dozen different characters carrying the narrative voice throughout. When the tale begins, Addie Bundren is still living, though her health isn't worth boasting about.
She, like those around her, anticipates that she will pass away soon. Cash, the first child Addie ever bore, is the one building her the coffin she'll be buried in. She also pays attention to her spouse Anse, who is just waiting on the porch, while her daughter, Dewey, is trying to fan her mom.
What Is Left Behind
Soon enough, Addie has passed away, with a veritable storm having done its best to hinder any black-clothed posse. The journey by means of wagon begins, with Addie's non-yet-embalmed body in the coffin.
On their way, many issues arise. It is here that we first get to meet who the characters really are, but also who Addie, herself, was. Holds a spot on any of the best William Faulkner books ranked lists.
---
Going Back Home
Sanctuary is not just one of the best novels by Faulkner; it might be Faulkner's best book, period. Sanctuary is in league with our favorites from this author. Sanctuary was published in the year of 1931, spanning a little into the 300-page range.
Sanctuary is a book that is set in Yoknapatawpha County, Mississippi, which, itself, is a fictional county in Faulkner's works. The novel happens during May and June in the year of 1929. In May, one lawyer named Horace Benbow, after being thoroughly frustrated and exasperated by his family, decides to leave his home. He has decided to hitchhike back to Jefferson, which is his hometown.
Bizarre Journey
While hitchhiking to Jefferson, where his widow sister resides with her son and her dead husband's great-aunt, Jenny, Horace stops for a drink at a homestead, which belongs to a bootlegger named Lee Godwin.
It is here that he meets a man named Popeye, who takes him to a derelict, old mansion where queer characters live. Soon enough, Horace gets a chance to ride the way all to Jefferson, where his tale only starts. Possibly, the best William Faulkner novel.
---
Don't Miss Out
Collected Stories is among those books written by William Faulkner that you would be making a grave error by not putting it among the best William Faulkner books in order. Collected Stories was published in the year of 1950, spanning a sizable nine hundred pages, all in all.
Tender and Savage
The Collected Stories here refer to the many short stories that William Faulkner penned during his lofty, illustrious career. As such, the rather large page count is very much justified.
There is a total of forty-two tales here, all written with the marked enthusiasm, passion, and storytelling prowess that the author was known and loved for. Evocative of emotions both fearful and sweet, both brutal and pleasant, we cannot recommend this book enough.
What You Will Find
In this entry among the most popular books by Faulkner, one can find a couple of these stories here – Two Soldiers, Victory, The Brooch, Beyond, A Bear Hunt, All the Dead Pilots, My Grandmother Millard, There was a Queen, Divorce in Naples, Pennsylvania Station, A Rose for Emily, Mule in the Yard, Shall not Perish, and many, many more. One of the best books by William Faulkner ever.
---
Masterpiece
The Snopes Trilogy is the best William Faulkner series. It consists of, as the title is suggestive of, a total of three books, so that these Faulkner novels in order go as follows:
The Hamlet
The Town
The Mansion
Biting and Corrosive
Having covered William Faulkner's books in order, we can take a look at what is actually going on inside of one of the best Faulkner series. The first novel in the series is called The Hamlet. The Hamlet is one of the most inventive, most ironic, and caustic works that the author ever penned, with his targets being classical tragedy and the proclivities that the Southern people have even after the war.
Cunning Man
We follow a family called Snopes in Frenchman's Bend, a rather small town that stands above the ruins of a once quite orderly plantation. It's Elem Snopes, a man who is lively and dynamic, with origins to wonder about, who is beginning to take control of the town. Among the best novels by Faulkner on the whole William Faulkner books list.
---
Breathtaking
The Wild Palms is a mesmerizingly and breathtakingly fantastic novel that we really can't put it into words. The Wild Palms was published in the year of 1939, with a page count going into the 300 range, all in all.
An Affair
The Wild Palms, which was also titled If I Forget Thee, Jerusalem, the writer is at his height. The story at hand has two separate narratives, both of which complement and shine a light on each other, but also equally entrancing and enrapturing as far as literary works go.
We begin in the year of 1937, namely in New Orleans, where a man and a woman begin their journey of lust and passion, as the woman at hand is running away from her spouse.
Risky Endeavor
A single decade prior, in Mississippi, a convicted felon began his journey across a river that had flooded over, very much putting his own liberty in peril to save the life of a woman with a child. While the two tales seem to be at odds with each other, it becomes clear rather soon what the connection is. In the way that only Faulkner could write, the story achieves its magnificent climax.
---
Seven Chapters
The Unvanquished is yet another of Faulkner's novels that, if we were taking a look at Faulkner's novels ranked, would find itself in a rather lofty position. The Unvanquished was published in the year of 1938.
The Unvanquished is one of the novels of Faulkner that we love the most, especially for its structure. The novel is separated into seven different episodes, most of which happen just after the previous, but sometimes with a monthly or yearly gap between them. We start with Bayard Sartoris and his slave companion Ringo, who are playing in the dirt on the Sartoris plantation.
Losing the War
Loosh, another slave, breaks off the children's game, noting that the armies of the Union have managed to get to Mississippi, rather close to Jefferson. While the children aren't privy to the war's particulars, Colonel John Sartoris does and he is disconcerted, to say the least, to hear that Vicksburg has fallen.
Loosh is to be observed carefully during the following few days. Soon enough, a Yankee soldier on horseback is seen approaching them. What could this mean for the South and their livelihood? What for the Sartoris plantation? One of the best Faulkner novels we've picked up.
---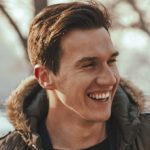 Michael is a graduate of cultural studies and history. He enjoys a good bottle of wine and (surprise, surprise) reading. As a small-town librarian, he is currently relishing the silence and peaceful atmosphere that is prevailing.