Bio
Francis Scott Key Fitzgerald, or far more well-known by the name F. Scott Fitzgerald, was born on the 24th of September, in the year of 1896, in St. Paul, Minnesota. He was a famous American author, essayist, screenwriter, and a short-story writer, as well. His most popular works have to do with the Jazz Age, which is a term that he popularized.
In a Nutshell
As noted, Scott was born in St. Paul, Minnesota, namely to a family of upper-middle-class. While not born there, he was brought up in New York. The author went to Princeton University, but as a result of a failed relationship and an engrossment with writing, he dropped out of University to join the army.
---
Best F. Scott Fitzgerald Books
---
Life and Career
He was stationed in Alabama for a time, which is when he met and subsequently fell head over heels for Zelda Sayre. The two had a little back and forth, with Zelda saying no to him in the beginning, but softening up once he published his first commercially successful book.
Throughout his life, the author published a few novels, a few short story collections, though many short stories, and only gained wide acclaim following his death. With that said, let's take a look at the best F. Scott Fitzgerald books.
---
New Neighbor
The Great Gatsby is by far one of the most recognizable of the best-selling Fitzgerald books and it's among the most popular Fitzgerald books, as well. The Great Gatsby was published in the year of 1925, spanning around two-hundred pages.
The main character of The Great Gatsby is Nick Carraway. Nick has just moved to New York with a wish to learn of the bond business, so he rents out a house in Long Island, in a district where the so-called new rich live – people that have only recently come into fortune and are liable to insipid showcases of their fortune. One of Nick's neighbors is a man named Jay Gatsby, whose home is a large mansion, where people gather for parties each Saturday evening.
Secretive Lot
Nick is a Yale-educated man with more than a few of his connections. Soon enough, Nick begins learning of the many secrets and the many odd things about certain West Egg inhabitants, even about the great Jay Gatsby.
Like pale gold, the people that are so rich are quite lifeless, it seems. Then, a veritable tragedy occurs that leaves all parties aghast at what has happened. Worthy of being called F. Scott Fitzgerald's best book or the best Fitzgerald novel.
---
At Odds
Tender Is the Night is perhaps the second of Fitzgerald's most famous books. Likewise, upon the list of books by Fitzgerald, you can often find the book at hand listed as one of F. Scott Fitzgerald's best books. Tender Is the Night was published in 1934, spanning a little over three-hundred pages.
Tender Is the Night is a book whose plot is situated during the latter years of the 1920s, namely in the French Riviera. It is here that fairly young, rather beautiful, and vibrant actress Rosemary Hoyt first comes into contact with the rather intriguing couple of Nicole and Dick Diver.
Man's Downfall
The two parties, or three if we regard the couple's two constituents as different parties, are set to a clash in a whirlwind of Jazz Age storytelling.
Dick Diver is a quite young and capable psychiatrist who, as he is getting married to Nicole, is all of a sudden dragged into the kind of life that she prefers. Namely one where wealth is showcased quite distastefully. As Nicole and her lifestyle get a better grip on Dick Diver, his own grip begins to loosen, and soon enough, he'll plunge over the cliff.
---
Amory Blaine
This Side of Paradise, if one is regarding the whole oeuvre by the chronological order of Fitzgerald novels, was the first novel by Francis, ever. Out of all the novels written by Fitzgerald, this might be his most intimate. This Side of Paradise was published in 1920 and follows Amory Blaine as the main protagonist from his earliest youth to the early twenties.
Amory's mother, Beatrice, and he travel the country until he comes to New England, where he goes to the St. Regis prep school. Before long, he has gained admission to Princeton University. Although his laziness stands in the way of his schoolwork, he soon decides that he learns better through discussions than by mindless memorization.
Falling for Her
In a wholly autobiographical manner, as the USA enters into the First World War, Amory Blaine enlists, so his studies were suspended at that moment. When Amory returns to America, he meets a young girl, a debutante named Rosalind Connage, with whom he falls madly in love. This is just the beginning of the story, so pick her up – she's one of the best Fitzgerald novels.
---
Wholly Bizarre
If one follows the books by F. Scott Fitzgerald in order, he inevitably comes to The Strange Case of Benjamin Button. This book is often regarded as one of the top Fitzgerald books ever. The Curious Case of Benjamin Button was published in 1922.
While Fitzgerald's famous books are most often seen as his novel works, during his lifetime he was most famous for his shorter stories. One of his most complete tales is The Curious Case of Benjamin Button. The odd, strange, and completely bizarre part about the birth of Benjamin Button, however, was that he was born as an elderly man.
In Reverse
As such, Benjamin Button doesn't age in the same manner that an ordinary person does, but in a reverse fashion. He enters life as a fatigued, tiresome old man, but as he grows younger, he sees life for the passionate bliss that it is.
He enters war, starts his own business, falls madly in love, has his own children, educates himself at college, and, with time, he goes to kindergarten, before going back to his nurse, now a baby. Out of all the books written by Fitzgerald, this might be the best F. Scott Fitzgerald book, period.
---
A Beautiful Story
Following Fitzgerald's novels in order, just after the author's debut comes his long-awaited second work, namely The Beautiful and Damned. The Beautiful and Damned is not just one of F. Scott Fitzgerald's best novels, but very possibly the top of the top F. Scott Fitzgerald novels. It was published in 1922, spanning a tad over four-hundred pages.
The Beautiful and Damned was the follow-up novel to the brilliant first of Fitzgerald's and with this monumental work, his place in literature was secured. It might seem like just another entry among the list of Fitzgerald's novels, but this tale is a wholly magnificent one, to say the least. The Beautiful and Damned follows a young man named Anthony Patch and his spouse, Gloria.
Unsure Footing
Anthony Patch was educated at Harvard and is an ambitious aesthete. As Gloria and Anthony are awaiting the inheriting of the fortune of his granddad, the very foundation of the two's marriage is shaken by greed and giving in to glutinous, alcoholic pursuits.
Their marriage is wracked by such sins and by such unflattering proclivities and tendencies to the point that one can hardly come to terms with how they have changed. Out of all the novels by F. Scott Fitzgerald, this stands as one of the best Fitzgerald books ever.
---
Just What He Is Known For
If we should put forward a list of the first Fitzgerald books to read, one of the first picks would be The Short Stories. Not only is the collection a brilliant set of tales, but it showcases Fitzgerald in a completely different light than his longer works do. The Short Stories was published in 1920, spanning eight-hundred pages, or so.
As we know, Fitzgerald is, today, far more famous for his longer novels than for his shorter stories, but the opposite was true during his lifetime. The writer was one of the most well-paid short story authors of his own time. At hand, we have a collection of the many, many short stories that the writer penned, but they are compiled in such a way that each complements the following.
Putting Everything Into Perspective
Just before each of the stories begins, Matthew J. Bruccoli, the book's modern editor, has provided a short, yet very enlightening introduction notes to give the reader a greater sense of where the story at hand figures into the writing of the author.
Tales such as The Diamond as Big as the Ritz, May Day, and the Rich Boy can be found in this collection, and they all receive our recommendation. Out of all Fitzgerald's books ranked, this is one of the best-rated Fitzgerald books.
---
Unfinished Masterpiece
The Love of the Last Tycoon, with regards to F. Scott Fitzgerald's novels list, was supposed to be the fifth novel published, but sadly, it was never finished in the course of the author's life. Even though it is an unfinished entry among Fitzgerald's novels, it still is one of the best F. Scott Fitzgerald books ever. It was published in 1941.
The Love of the Last Tycoon, as we noted, was never finished in the lifetime of the brilliant author, seeing as he passed away on the 21st of December, in 1940. Towards the end of his life, though, Francis had been working on a novel to cap off his novel woks and that novel was supposed to be the Love of the Last Tycoon.
Hollywood Tale
As such, the book at hand that we do have, is both unfinished, unrefined, and merely consists of the many notes and outlines for the work, but, even with all of this, it still is a terrific work to imagine how it would have turned out.
The story was to follow a mogul from Hollywood, a young man named Monroe Stahr, featuring a candid portrayal of how things were during the golden days of Hollywood. We just couldn't leave this work off of our Fitzgerald book reviews.
---
Nearly a Dozen Stories
Tales of the Jazz Age factors in among F. Scott Fitzgerald's books in order, with it being published in the year of 1922, as one of the books that might have gone under the radar, but we think it is a magnificent entry on Fitzgerald books list.
Tales of the Jazz Age is a collection of shorter stories, namely eleven in total, which are, themselves, subdivided into two categories. On one hand, we have the realistic jazz age stories, while on the other, we have the more fantastical, more bizarre stories, like The Curious Case of Benjamin Button that we reviewed above.
What "No" Can Do to a Man
The stories that can be found here include the following – The Jelly-Bean, The Camel's Back, Porcelain and Pink, The Lees of Happiness, Mr. Icky, Jemina, Oh Russet Witch!, among others.
One of the stories herein, namely The Camel's Back, is a story that follows a man getting ready to finally propose to his girlfriend of long years. However, the lady in question doesn't say yes, but gives a rather resounding no, which prompts him to go on an alcoholic retreat. Before long, the drunk young man finds himself at a party, dressed up as the front part of a camel costume, seeing his former girlfriend having a good time.
---
Eight Tales
Flappers and Philosophers is not just any entry among F. Scott Fitzgerald's books, but one of the best books by Fitzgerald. The story collection here is one of his keenest and most inventive ever. Flappers and Philosophers was published in the year of 1920.
The collection of stories titled Flappers and Philosophers features a total of eight shorter stories, all of which, we cannot stress this enough, are more than deserving of our recommendations. The titles that one can find here include The Offshore Pirate, The Ice Palace, The Four Fists, Dalyrimple Goes Wrong, Benediction, Bernice Bobs Her Hair, The Cut-Class Bowl, and, finally, Head and Shoulders.
On a Whim
The Ice Palace, for instance, is a tale that follows Sally Carrol Happer, who is a rather young lady from the imaginary city named Tarleton, located in Georgia, USA. Sally Carrol finds her perpetual environment to be tedious, so she does something on a whim.
She becomes engaged to a man named Harry Bellamy. Her friends are shocked at what has unfolded, but Sally doesn't pay that much attention. Soon enough, Sally goes up north to meet Harry's family, but then she has a sort of epiphany, which illuminates a lot of things to her.
---
Expectations
The Crack-Up is the last book by F. Scott that we will be examining today, but by no means is it the least. The Crack-Up is a collection of essays that speak of many things, mostly having to do with the writing process and the intimate thoughts of the author. The Crack-Up was published in the year of 1936, spanning three-hundred-and-fifty or so pages.
The Crack-Up speaks of the tale about the author's unanticipated plunge from a successful and achieving life, filled with all the beauty that we could ever hope to have, to a life filled with vacuous, despairing, and unfulfilling thing. From this point on, the author was resolute about making a full recovery, which is what he did. Here are several essays and correspondences from this point in the author's life.
Nostalgia
The title essay, The Crack-Up, takes a look at the hazy nervous breakdown and subsequent committal into an institution following his inability to understand how the expectations thrust upon him from so young an age, have not been achieved.
Something important to note is that F. Scott was quite nostalgic about the fame that he had at one point and the fame that he was supposed to have. Babylon Revisited and Other Stories is another intriguing volume worth looking up.
---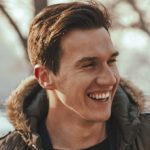 Michael is a graduate of cultural studies and history. He enjoys a good bottle of wine and (surprise, surprise) reading. As a small-town librarian, he is currently relishing the silence and peaceful atmosphere that is prevailing.