An Unusual Start
American author Joan Didion was a most impressive woman. She had quite the unusual life growing up. Didion's father was in the Army Air Corps which meant that she moved around a lot growing up. This left her feeling quite shy as a child, but she kept herself busy with reading and typing out Ernest Hemmingway's works to learn more about sentence structures.
In university Didion won a Vogue essay contest and ended up working as a research assistant for the magazine, eventually climbing her way up to become the associate feature editor. She also met her husband at Vogue, and the two ended up settling down in California, which became the backdrop for many of her novels.
Remembering Joan
You're probably wondering why I said that Didion was so impressive. Well, after she released her first novel in 1963, her writing career took off. She often wrote on the Hollywood lifestyle and the counterculture of the 1960s and won a National Book Award for Nonfiction in 2005. Her most impressive work was released in 2007, The Year of Magical Thinking, which saw her as a finalist for the Pulitzer Prize.
The most remarkable thing about Didion is that she was personally awarded a National Humanities Medal by President Barack Obama – how many people get to say that! This well-respected author certainly left her mark on the industry. She unfortunately passed away from Parkinson's disease in 2021. So, let's remember Joan Didion with this article about her best 10 books.
---
Best Joan Didion Books
---
A Collection Of Works
This book is Didion's first nonfiction work and is considered by many as a true portrait of America, and specifically California, in the 1960s. It is a collection of essays that focuses on many different subjects which were prevalent at the time. I went into reading this thinking that I wouldn't really relate to it as the 60s was well before my time, but I was happy to be wrong.
This collection is still relevant today, and Didion writes with a very honest voice, but one that will hit you like a gut punch to the stomach. She details her experiences growing up in California and how that impacted her view of the world. A big section of the book is what it was like being a girl in Sacramento.
Flower Power And Icons
The one part of this highly ranked Joan Didion book that I really enjoyed was her essay on the Hippie Explosion in California and the Haight-Ashbury district in San Francisco during the Summer of Love. We've all heard, seen and read about the 60s, but I could only imagine what it was like living through it. Didion seems to bring it to life in this book, which was such an interesting insight I'd never experienced before.
Also, in the book is commentary on popular icons in California in the 60s. Didion writes about people such as John Wayne and Howard Hughes. Absolutely nothing was held back in this collection, and I really think anyone would do themselves a favor in reading it!
---
Difficult Times
The Year of Magical Thinking is definitely considered to be Joan Didion's top book. It's a memoir about a period in her life, and the difficult things that her and her family experienced when their daughter got ill a few days before Christmas in 2003. It is a powerful book and one that will leave your emotions running high.
Let me give a little backstory first. Didion and her husband, John Gregory Dunne met when she was working at Vogue, and they moved back to California together. They ended up adopting a daughter who they named Quintana. This book details a very difficult and tragic time in Didion's life, but it is a powerful read about marriage, children, illness and death.
Magical Thinking
In this memoir, Didion shares how her daughter fell ill with what they first thought was flu, but it turned into severe septic shock. This resulted in Quintana being put into a coma and placed on life support. Days later, right before New Year's Eve, Didion and her husband were having dinner at home when Dunne suffered a fatal coronary.
In the blink of an eye, a relationship which lasted forty years was done. A month later, Quintana had pulled through, but then collapsed and had to undergo a six-hour brain surgery. This book is not for the fainthearted; it deals with a very difficult and heartbreaking period of Didion's life, and her attempts to make sense of it all. The grief process is never easy, but Didion details how we make sense of it all.
---
How We Got Here
This best novel by Joan Didion is quite literally an existential crisis in book form. The story follows a minor actress by the name of Maria Wyeth, trying her best to keep her head above water in the cutthroat business of film. Maria has always looked at life as somewhat of a game wherein you play the cards you have been dealt. You can either adjust to the rules or crash out.
Maria suffers a lot throughout her life, including an abortion, a divorce from an abusive director and leaving her young child at an institution. We first meet Maria when she herself is in a mental institution, and the story unfolds from there, detailing how she ended up there in the first place.
A Time Of Crisis
Maria is living a life of motionless oblivion, filled with aimless drives along the freeway which take her from Hollywood, to Las Vegas, to the Mojave Desert. There are powerful metaphors used throughout and Didion often leaves spaces where you as the reader can fill in the emotional blanks. Sometimes silence speaks more than words.
It's a disturbing novel about a woman in crisis in the 1960s. A word of warning: this is not an easy read. It deals with heavy topics, but if you feel that you are up to the task then I do recommend you read it. Didion is a fantastic writer, and comments on the crisis in society during that time as well.
---
A Moment In Time
The White Album is another nonfiction best book from Joan Didion and deals with the aftermath of everything that happened in the 1960s. This book is considered a classic American autobiography, as Didion details certain key events, trends and figures from that time period through her own lens in this collection of essays.
Make no mistake, Didion is not attempting to disillusion anyone whatsoever about the topics in this book; she isn't very sentimental in her writing. Instead, what comes through is how intelligent she was, and how she can see so much more in things that anyone else might find quite mundane – LA highways, for example.
Everything And Anything
There were a lot of subjects in these essays that really interested me, such as the 60s counterculture, Hollywood rituals, Charles Manson and Doris Lessing. She covers a lot more; some things that are unique to California, but others that are universal. I would highly recommend this to anyone and everyone, it is a must read!
This is one of Joan Didion's best rated books and believe me when I tell you that you would be doing yourself a favor by reading it. What I loved the most about these essays was how Didion finished each one with a succinct line that packs a punch. It was a time of growth and change and Didion reflects on her experiences throughout that time.
---
A Glimpse Inside
I think this memoir would be a brilliant read for anyone who is a parent. It gives a unique perspective on parenthood and the doubts and questions surrounding having children. Didion also dives into her own childhood, her marriage, illnesses and growing older in an intensely personal manner that will make you feel high and low as you read it.
This best book by Joan Didion starts off with Didion thinking back on her daughter's wedding seven years prior. She shares how that specific day, July 26th, would have been her daughter's wedding anniversary. This leads her to reflect on Quintana's childhood and the questions and fears she had about her role as a parent.
Dealing With Tragedies
I'm sure many parents look back and think of things they could have done differently, or even the things they know they did right. These types of thoughts allowed Didion to reflect back on her own childhood, and where she was in life at a certain age compared to her daughter. She wondered at times if she didn't see things that were right in front of her.
I said earlier that Didion isn't a very sentimental writer. She writes in a detached manner that will make you wonder if she feels anything. When I finished this book, I realized that being detached was how she dealt with the many tragedies she went through in her life. If you're considering reading any of Joan Didion's books, this is definitely one I think you should add to the list!
---
A Collection
Within this best-selling book by Joan Didion are her earliest pieces that she started writing from 1968 until 2000. This was where Didion first started writing about the topics that would become central to her later woks. By now you've noticed that she mostly wrote non-fiction, but she had a way of making it read like works of fiction.
These essays are captivating and thought-provoking, and covers a fairly vast range of topics, although obviously Didion sticks to the subjects that she is known for. It ranges from her experience being rejected by Stanford to Nancy Reagan and Martha Stewart, and even a Las Vegas reunion of WWII veterans. There are so many topics that could pique your interest.
Topics Of Interest
Some essays you might enjoy more than others, as that was the case for me when I read this book. I immensely enjoyed the personal essays. I particularly liked the one entitled "A Farewell to Arms" which was about Ernest Hemingway, especially knowing that Didion's prose was very much influenced by his works.
There are essays about the craft of writing and what the process is like when creating something from nothing. Anyone that is a fan of writing would surely benefit from reading those pieces. I think you'll also find that while you're not exactly interested in the topics, the way Didion writes will still draw you in – that's where her true talent lies.
---
Origins
Where I Was From is one of Joan Didion's most popular books, another memoir about her life, but also her work. But this book is actually about so much more than that. It covers social history and literary criticisms and family. I think it will be especially interesting to any California natives as that is very central in Didion's works, especially this book.
Didion explores the history of California and its narratives, dealing with all the stories, true or false, surrounding the state. She is well aware of its flaws but loves the state despite them. She comments on how people often brush over the contradictions in California but seems to think that they should rather be embraced.
A Final Farewell
Again, my favourite essays were the more personal ones; I think I just enjoy getting inside the mind of the writer. Didion goes into her family's move to California when she was a child and the time they spent exploring their new home and the people that live there.
If you read the book reviews, you will see that many people think that this is one of Joan Didion's best works. It feels like everything she wrote prior resulted in this book, which was a melancholic farewell to the place that she called home for many years. I would highly recommend this book to any California natives; it's a deep dive into the history of the state and may reveal things you didn't know before.
---
A Tale Of Two Women
A Book of Common Prayer is about two American women living in Boca Grande, a made-up Central American country in the 1970s. Didion sets the scene of civil unrest and the threat of guerrilla warfare. The narrator is a woman named Grace, an anthropologist who married into a powerful family and as a result has control over most of the wealth in the country.
Grace knows everything about Boca Grande, including all of its darkest secrets that could potentially lead to violence at any given moment. She befriends a woman named Charlotte Douglas, a new arrival in the country, unaware of what's going on beneath the surface. Charlotte has come to the country in search of her fugitive daughter.
The Real Heroine
Charlotte is the unexpected and down-on-her-luck heroine of the story, a person with little knowledge of history and politics. Grace may be the narrator, but this is very much Charlotte's story. Charlotte is adrift in life and is running away from herself and searching for her daughter at the same time.
Grace is fascinated by Charlotte's personality and her fate throughout the book. There is a lot covered in this story but when you whittle it down, it is a book about innocence and evil. This is one of the best novels by Joan Didion and an intensely good read. It also isn't too long of a novel, yet Didion manages to pack it to the brim.
---
Personal Thoughts
This best book contains excerpts from Joan Didion's personal notebook. Throughout her career, Didion always had notebooks that she wrote in. They contained things like dialogue she overheard, interviews she did, drafts of her essays or articles, and her personal observations of the world around her.
These excerpts were never released until they were compiled in 2017. One of them is about a road trip that she took with her husband in 1970, detailing their trip from Louisiana to Alabama. She also had notes on her interviews with important local figures at the time, and descriptions of the diners and motels they visited or passed on their trip.
Inside The Mind Of A Writer
Didion was quite preoccupied with social classes, race and heritage at that time, and she particularly explores each of these subjects in the small towns that her and her husband drove through. From a different notebook there is also an excerpt entitled "California Notes", which initially began as an assignment piece for Rolling Stone magazine.
It's about the Patty Hearst trial, and while Didion never ended up releasing the piece, she did watch the trial. This triggered her thoughts on the city of San Francisco, its history and social hierarchy, as well as the Hearst family. All in all, a very enjoyable read, one that really gives you an insight into the working mind of a writer.
---
Remember To Forget
My last review is on another one of Joan Didion's best novels, one that is a historical fiction. The opening of this book really hooked me, and it will pull you in immediately. The story is a blend of historical events and the personal lives of the characters. It's set in the Spring of 1975, with the United States gearing up to evacuate Vietnam.
Inez Victor has found herself in the thick of political life being married to a senator. His latest bid for presidency was a failure, something that he wants to forget. However, Inez is aware that the major casualty of politics is memory – people have crafted their careers on forgotten things.
The Build Up
There are many things that people seem to want to forget in this book. America wants to forget South Vietnam, Inez's husband wants to forget his presidency bid, and her husband's handler wants the country to forget that Inez's father is a convicted murderer. All of this builds up to the terminal downfall of democracy.
You wouldn't expect it from the synopsis, but this book is actually funny in a bitter sort of way. Didion constantly moves through varying perspectives and themes throughout this novel. Her excellent writing style is truly the star of the show, managing to have a substantial effect using so little words. I would definitely recommend that you give this one a read!
---
Final Thoughts
An immensely talented and intelligent writer, you will not regret picking up one of Joan Didion's books. They will intrigue you and inform you, make you feel things and change your perspective. You will laugh and you will cry. Maybe you'll enjoy them or maybe you won't, but I think that there's something in all of her books that will resonate with you in some way.
These Joan Didion books do not need to be read in any particular order, but if you do want to read them in the order in which they were released, you will notice how Didion progressed as a writer throughout her long career. She has many more fantastic books like, Salvador, Sentimental Journeys and Miami. Go check them out!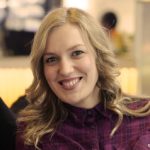 Alissa is an avid reader, blogger, and wannabe writer. (She's a much better cook than a writer actually). Alissa is married, has one human, one feline, and two canine kids. She always looks a mess and never meets a deadline.