Bio
Henry James was born in America on April 15th, 1843, and died on February 28th, 1916 in England. He is considered a key figure in the transition between realism and modernism, and is the younger brother of philosopher and psychologist William James.
Travels
Henry James spent a big portion of his childhood and adolescence travelling around Europe, as his family had the means to go on such voyages. As a result, he was raised and schooled by governesses and tutors, following his father's somewhat eclectic notions of education.
---
Best Henry James Books
---
Influential Friends
His ties to Europe brought him in close contact with many continental and British authors which would later influence his work, such as the French naturalists, in particular Balzac, and he would also end up befriending many of them. Later, he would also meet and be influenced by British authors, such as Dickens and George Eliot. In the second half of his life, he would relocate permanently to European soil.
Career
James is considered a key exponent of Trans-Atlantic literature, often juxtaposing figures from the Old World and the New World in his novels, and describing their interactions and clashes, their strengths and weaknesses. Often, the characters would represent what Henry James considered to be the best, but also the worst, that could be found at each side of the Atlantic.
Awards
He was a keen observer, and toyed around with his characters' psyche, which is why he is considered a precursor to stream-of-consciousness writing. James was nominated for the Nobel Prize in Literature in up to three occasions, in 1911, 1912 and 1916. He became a British subject as a way to protest the entry of the United States of America in the First World War.
---
Strange Creatures
Eager to impress, the young governess takes his orders rather seriously. Even when strange things start happening around the country house where she works. Strange creatures seem to lurk in the shadows, creeping closer and closer with every day and night… and they want the children.
Flora and Miles
A young woman lands her first job: she gets hired to be a governess for two young children. Flora and Miles are orphaned, and have been left in the care of their uncle, who has little time and interest in them. He instructs her to communicate with him only when strictly necessary.
The governess is charmed by Flora and Miles' outwardly beauty, and does everything in her power to try to keep them safe from the fiendish ghouls roaming the towers, windows and fields. However, the poor care-taker may have read the entire situation wrong.
Gothic Fiction
The Turn of the Screw is a gothic fiction and ghost novella, a genre James was interested in without wanting to resort to the typical ghost clichés he was not fond of. The author keeps the evil lurking just beneath the surface, creating tension and doubt in the reader's mind right up to the very end. It is definitely one of the best books by Henry James for lovers of the thriller genre, especially readers that enjoy psychological suspense.
---
Isabel Archer
Isabel Archer is the lady this book draws a portrait of. Smart, curious, and independent, Isabel's aunt gets her to cross the Atlantic from her native United States and go to Europe with her to visit her uncle and cousin. Given the fortune she has inherited, she is expected to be wed soon.
Spirited Woman
Isabel is, against society's expectations, a spirited young woman who values her freedom, and rejects two perfectly suitable suitors to not be shackled by marriage. She resolves to travel through Europe, and meets Gilbert Osmond on her voyages, later accepting his marriage proposal.
Behind this seemingly chance encounter is the hand of another American expatriate who has been scheming and plotting against Isabel. When Isabel settles down in her new life as a Mrs. she will discover that her dear husband hides a cruel and vicious side to him.
Facing Destiny
The main theme of this celebrated Henry James novel, published in 1881, is how a young American reacts when she comes face-first with her destiny. It was one of the first stories penned by an American author that introduced and made use of the social and psychological realism that was already being espoused by European writers of the period.
---
Culture Clash
Annie "Daisy" Miller is a young woman from New York on the pre-requisite tour through Europe for well-to-do Americans. Travelling with her slightly dim mother and rambunctious nine-year-old brother, Daisy will get caught in the middle of the culture clash between both sides of the Atlantic.
Heart Stealer
Wide-eyed and innocent, the heroine of this Henry James's best book has not been brought up with the social etiquette that is mandatory in upper-class Europe. Her behavior often shocks the conservative Old-World society, but nevertheless, she steals the heart of American gentlemen, Mr. Winterbourne, who desperately tries to court her and win over her affections.
Smitten, Winterbourne will follow her all the way to Rome, where Daisy will strike up a relationship with an Italian gentleman from questionable and socially frowned-upon origin. The couple of Americans play a cat-and-mouse game. Daisy's innocence doesn't allow her to perceive the reactions and mutterings her carefreeness is garnering.
A Perversion
Henry James acquired widespread success with the publishing of this novel, first in The Cornhill Magazine in 1878, and a year later in novel form. It was greeted with some degree of pearl-clutching by readers in the late 19th century and considered a perversion of American girls' childhood, but still remains one of the author's most famous novels.
---
Milly Theale
Milly Theale is a naïve American heiress, who has come into great fortune. The young wealthy heiress is doomed, however, due to her brittle health. Kate Croy and Merton Densher are a pair of Londoners. The two are engaged, but are unable to wed due to their financial struggles.
Friendship and Betrayal
The unlikely trio will meet when Milly moves to the capital of England with her travel companion, who happens to be a friend of Kate's aunt. As Kate welcomes the fragile American to her home-town, an idea that could end her plight starts to take shape in her mind.
The Wings of the Dove is a story of friendship, betrayal, deception and treachery, once again opposing characters from both sides of the Atlantic. The main protagonist, Milly, is said to have been inspired by Henry James' own beloved cousin, who passed away from tuberculosis.
Many Adaptations
Critically, it is considered one of the best books by Henry James, and received widespread acclaim, although the author himself was not too pleased with the result. It has been adapted into film on several occasions, and even turned into an opera!
---
Family Dynamics
Washington Square is one of Henry James' favorites among readers. It was originally released in the Cornhill Magazine as a serial in 1880. It has been praised for its simple, straight-forward style, being compared to Jane Austen's manner of writing, and where the focus of the attention is laid on the family relationships and dynamics between the main characters.
Easy Prey
The plot has little or no complications about it, and perhaps therein lies its compelling power. Catherine is the daughter of brilliant physicist, Dr. Sloper, who has amassed a rather substantial fortune which his only child will inherit. Catherine has not, however, inherited her father's sharpness of mind; rather plain-looking but with a good heart underneath her less-than-striking features, Catherine seems an easy prey for Morris Townsend.
Luxurious Ticket
Dr. Sloper is convinced the elusive Townsend is a greedy and callow fellow, on a quest to secure himself a comfortable future with his dim-witted daughter as the ticket to his luxurious destination. The father reveals the length and breadth of his unfeeling and somewhat cruel nature in his opposition to the marriage, causing poor Catherine many woes.
Washington Square is a simple novel about Catherine's path to awareness; she may not have her father's brains, but she will grow up and gain clarity throughout the novel. It also deeply explores the complexity of the character's psychology, and their development through the ensuing drama.
Different Criteria
It is interesting to note the different criteria the author and his readers have, as often the works included in the hall of fame of the best Henry James books by the latter did not make the cut for the former.
Whether your tastes align more with James' own or the wider audience, he is a recommended read for anyone interested in modernist and realist literature. And, of course, for anyone who enjoys a good book on people from different cultures coming together and feathers being ruffled.
---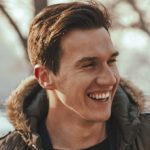 Michael is a graduate of cultural studies and history. He enjoys a good bottle of wine and (surprise, surprise) reading. As a small-town librarian, he is currently relishing the silence and peaceful atmosphere that is prevailing.