Bio
The American novelist, essayist, poet, playwright, and activist lived in the period from 1924 to 1987. He was a brilliant author who often talked about topics like, race, sex, and class distinctions among Western societies.
Movie Adaptations
He even managed to achieve one of his novels called If Beale Street Could Talk to be adapted into an Academy Award-winning drama film not so long ago in 2018.
---
Best James Baldwin Books
---
Career
James Baldwin has many great books most of which deserve to be on this list about the best books by James Baldwin as he commonly discusses personal thoughts and dilemmas in his work as well as he tends to write about some complex psychological and social topics and share his thoughts on them.
Politics
James didn't shy away from political topics as well, as he was an activist and generally cared about our rights. You will surely have a great time getting to know James through his many great books and some of which we believe to be the best ones from him and are listed right here.
---
Feelings and Emotions
This is Baldwin's only second novel and yet it seems like he has been writing for ages. The novel is fictional with imagined characters and a relatable story, but it has a tendency to reveal our feelings and emotions about love and desire as humans.
Paris 1950
In Giovanni's Room, James writes a story about sexuality as he makes this book a classic of gay literature. The story takes place in Paris, 1950. A place which at that time was overrun by relationships of all sorts and hidden violence all around.
We meet one of the characters by the name of David, an American who finds himself in a tricky situation where he has proposed to a young woman that he loves, but at the same time falls for an Italian bartender named Giovanni.
Sexual Identity
Confused by his sexual identity, David is having a rough time deciding how to proceed and what actions to take. More characters come into play to make the story a lot more exciting such as Hella who might just be one of the most interesting characters in this story.
Jacques is a rich, old, gay man that is both a friend and an enemy at certain times to David, Guillaume is the owner of the bar where Giovanni works as a bartender and the place where David and Giovanni first met, and many more characters that have special things to offer to the story.
Controversial Thoughts
This a book where James has truly felt free to talk about his thoughts on sexuality and turned them into a very interesting story that has some special twists.
---
Civil Rights
This national best-seller delivers a strong message to Baldwin's readers and shows them his true feelings on racism. It's a very personal book that he took seriously about civil rights and how James feels about our rights as well as a story from his own early life that shows us a lot about him.
My Dungeon Shook
The book is sort of split into two sections and both are presented in a form of letters. The first section, which is a way shorter than the other, is titled My Dungeon Shook: A Letter to My Nephew on the 100th Anniversary of the Emancipation where he talks about some qualities of his nephew as well as other very important topics related to him.
Down at the Cross
The other, longer section is called Down at the Cross: A Letter from a Region in My Mind where, unlike the other letter where he sort of summarized the story of his family, he talks about a memory from his own life. Topics are covered in this letter such as religion, race, and much more that are all experiences from his own past.
Racism and Religion
Both of these letters cover a lot about racism and religion, as well as how the narrow-minded people react in various situations related to these topics. He discusses some very logical facts about what it means to be black in a period like the 1960s. His wise words show us that violence as a result of racial difference will never solve any problems and that acceptance between races is key.
---
Semi-Autobiography
This one is considered to be one of the first major works from James and is definitely best books by James Baldwin material.
You could say that it is a semi-autobiography of his life as he does cover a part of his life that was a very defining moment in building his character and identity in the form of moral, sexual, and spiritual expression.
John Grimes
The main focus of this story that James wants to tell us all about is about the life of a 14-year-old black boy, John Grimes, and most of the story is on the day of his birthday.
James tells us about some previous experiences and tales regarding events in the lives of John's aunt Florence, his mother Elizabeth, and his father in order for the story to make more sense later on and that we as readers don't get confused. He then goes on to describe a little bit of information about these characters in John's life and how they make him feel the way he feels.
Impactful Day
During this novel that happens in one day, James manages to fit some amazing content like the situation when Roy, John's younger brother manages to get hurt badly in a fight, or when Gabriel, Florence's brother, strikes Elizabeth in an act of anger, and so many more memories that make this novel quite exciting to read.
Overall, this is a great story about a very important day in a boy's life that has a great impact on the rest of his future in a spiritual and religious manner
---
Imagination Unleashed
Baldwin unleashes his imagination in this book as he creates some interesting fictional characters that live in a world full of difficulties and injustice. The main characters in this story which Baldwin focuses mostly on are Tish Rivers and Fonny Hunt. They are a couple who is in love and until a certain point, were doing well.
Accusations
The point when their relationship faced some difficulties after which soon their lives started falling apart is when Fonny was accused of raping a woman. Thanks to this accusation, he was put in jail and was facing trials.
We then meet both Fonny and Tish's families as they stick by them and all chip in to handle the lawsuit finances and to prove that Fonny is innocent. These characters are definitely in for a lot of difficult times but you get to see how love can handle anything and everything.
Strong Emotions
Baldwin has truly made sure to never disappoint with the fiction part of his stories as he does create some amazing characters that are so well linked together that they almost seem real. You get to find out interesting details about them that just make the biggest difference in his stories.
This book is filled with strong emotions of affection, desire, love, hate, and so much more which is why we have made sure it has its place on the best books from James Baldwin list.
---
Engaging Message
As the last great suggestion for you, we have a book called Another Country. In this book, James has similar motives to write it as his other books and thinks up of some amazing characters to show his message to the readers in an engaging and dramatic way.
Rufus
In this story, we meet a black musician, Rufus, who lives in Greenwich Village in the 1950s. The beginning is a pretty casual one as it describes Rufus just talking a nice and quiet walk on the street as he stumbles upon a beautiful white woman named Leona with whom he eventually falls in love.
Now, Rufus had friends who were actually pretty nice and accepting of one another no matter what gender, race, sexual orientation, etc., which at that time was not so common, to be honest. For some reason, Rufus becomes a very anxious man who believes that everyone is out to get him and that no one approves of his relationship with a white woman.
Different Person
He quickly turns into a new person who begins to mistreat Leona and eventually causes her to go mad. Rufus's story ends as a tragic one as he kills himself after losing quite a lot which you can find out for yourself after you dive into this amazing masterpiece from Baldwin that is set to deliver a powerful message to everyone.
Justice and Equality
It's not very hard to understand Baldwin's motives for writing these amazing novels as he is a man who believes in justice for everyone and equal rights to all. All of the choices we have listed in our best books by James Baldwin list are surely some amazing books that will definitely bring a lot of new knowledge and understandings to the readers.
---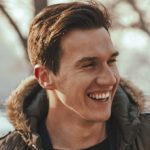 Michael is a graduate of cultural studies and history. He enjoys a good bottle of wine and (surprise, surprise) reading. As a small-town librarian, he is currently relishing the silence and peaceful atmosphere that is prevailing.