---
Best Gay Romance Books
---
Baseless Resentment
It took a lot of courage, effort, and will to stand against the buttresses that man had set up for himself throughout history. It was a baseless resentment towards homosexual relationships, romances, and homosexuals in general. With time, however, we are happy to say, things became better.
Pettiness Aside
Man learned how to put his petty stereotypes and faux expectations aside and embraced love as a concept, not something reserved for one group. As such, we come to the period when gay romance novels and stories became more and more prevalent. We will be focusing on these same gay romance novels as we countdown our list of the best gay romance books.
---
Call Me By Your Name Series
The terrific Egyptian-born author named Andre Aciman has a body of work that we are compelled to admire. Aciman's best work, in our opinion, is the 2007 Call Me by Your Name and we think it is truly one of the best gay romance books.
Elio
Elio is the protagonist of the story. Elio is 17 and lives with his father professor Perlman. Perlman is a well-known professor and respected in academic circles. As such, when the summer comes, each year, Elio's father brings a student, most often one that is a graduate, and helps them with their studies.
Oliver is 24 and he is the guest of Perlman this year. As we get to know both of them, we see Elio as a smart, mature young boy, while Oliver is self-assured, and whimsical at times. As the two begin encountering each other at the Riviera villa, Elio comes face to face with a sense of appeal for Oliver.
Genuine Attraction
Oliver, in the nearly cocky way of his, began teasing Elio from time to time, so that the attraction Elio felt only grew more and more. With time, Elio knows that what he feels isn't something transient, but a genuine pulling towards Oliver and comes clean to him.
Oliver reveals that he likes Elio as well and the two embrace their emotions as they enter their Riviera reverie. The story doesn't end with them getting together, though, but builds on the emotions and the feelings that were set up until now. How this burning, passionate tale develops, we leave to the reader to find out.
---
Creekwood Series
Rebecca Albertalli comes from Atlanta, Georgia, USA. Albertalli is an amazing novelist whose works unceasingly amaze us and the 2015 novel Simon vs. The Homo Sapiens Agenda is no exception. Worth mentioning is the series to which Simon vs. The Homo Sapiens Agenda belongs is Creekwood.
Simon Spier
Simon Spier has known that he's gay for the better part of his youth, though he hasn't told very many people about his sexual proclivities. He doesn't like people digging into his intimate life, so he stays hush about that.
While on Tumblr, Simon sees a post about a person coming out as gay and that person is one the blog of Simon's own school. Simon doesn't waste time hitting up this Blue persona and in a little while, they're pretty chummy, emailing, and talking online. Simon feels elated to have found someone similar especially so close, but then Martin buts in.
Abby
Martin, a boy from Simon's school, finds out about Simon's emails, screenshots them, and tells Simon that he'll show them to everyone if Simon doesn't help him out with Abby – a close friend of Simon's. Martin likes Abby, but doesn't know how to go around getting her to go out with him, so he enlists Simon's help via blackmail.
Simon's life gets harder and harder as his romance with Blue gets more and more interesting. He juggles both worlds of his life with poise, though not everything is in his control. A number of choices have to be made as Simon finds out who he is and how far he is prepared to go for his friends, himself, and Blue.
---
Shattered Glass Series
Shattered Glass is the only novel that Dani Alexander has put out and it came out in 2012. Nonetheless, the novel is singularly powerful as the reader will soon see. Let's now proceed with our best gay romance books review.
Austin
Austin, the protagonist, has a bright future ahead of him. He is with a beautiful fiancée that he loves, has a trust fund, and his career path is one that bodes well for him. He can get cynical and overly sarcastic times, but overall he's a darn nice guy.
What the close ones of Austin aren't privy about is that he has a few secrets that he's kept nice, but all it takes is one look from a powerful, observant eye, and it's all clear. Austin is out eating when a bunny-slippers-wearing man saunters over and changes Austin's life forever. You can learn more about the novel in our Shattered Glass book review.
Peter
The man's name is Peter and he is the single most beautiful human being that Austin has laid his eyes on. Austin never thought he would call another man beautiful, but this man is nothing short of that.
With time, Austin learns that Peter is connected with his current case and that's an opportunity to get to know more about this beautiful man and Austin's new fixation with him. Peter is no easy person to get through to, but Austin succeeds. In the process, he enters into a world unlike any he had imagined, but one that feels like home. And, Austin has needed to be home for a while now.
---
Zero at the Bone Series
Columbus' own Jane Seville's works always strike a strong, soul-deep note with us, and the 2009 novel Zero at the Bone does this perfectly. As such, we regard Zero at the Bone as without a doubt worthy of its spot on our list of the best gay romance books.
Doctor Jack Francisco
Doctor Jack Francisco has had an odd day, to say the least. He's bathed in someone's blood while being interrogated by the police. Jack was there when Maria Dominguez was slain and that's where his coating of blood came from.
Dominguez was set to be a witness against her former lover, but Jack had nothing to do with that. He's scared as large, uniformed men with guns keep asking him the same things over and over. We learn that Jack is a brilliant surgeon, but his career is going to waste as he's incorporated in the program for witness protection.
Blackmail
On the other hand, D is an assassin. Jack doesn't know him, but D knows of Jack. D was given a contract with Jack's name on it, but seeing as D knows Jack is innocent, he declines. His contractor tries to coax D by blackmailing him and Jack is forced to concede.
D finds where Jack is, gets close for the kill, but spares him as it's not his style to kill women, innocents, and children. D decides to keep Jack safe seeing as the cops aren't doing a good job at all, but what he didn't expect was to fall for him so easily.
Storm Is Coming
The always tightlipped and quiet D clashes with the need-to-speak-aloud Jack and they fall prey to the sweet juices of love and romance. Neither of them could have anticipated such a thing, but there they are. Now, more than ever, they have a reason to go on and weather the hitmen-littered storm that is coming for them. If the tight grip on the gun doesn't help, their tights grips on each other's hands certainly will.
---
Cut & Run Series
Abigail Roux is an amazing authoress and we love each and every one of her works. Our favorite, though, is undeniably the 2008 novel Cut & Run. Accordingly, Cut & Run is the first novel in the nine-book series of the same name. Worth noting is that Madeleine Urban is the coauthors of this work.
Ty and Zane
Cut & Run is set in New York City, one where there are many gruesome murders, among other horrible crimes. The protagonists, Ty Grady and Zane Garrett are the ones that are to lead the investigation, though they're not crazy about each other.
Ty was working undercover when it went awry and he was extracted soon after. His caustic and biting attitude presents a hard-to-put-up-with-man, but he's a terrific agent. Garrett, on the other hand, is rational and pragmatic, making him a top agent, as well.
Painful Past
Both of them had been through much in their lives. Ty lost his partner and blames himself, while Zane's wife passed away sending him into a whirlwind of addiction and sorrow. As the two are faced with a case that demands their utmost attention and cooperation, we see how their demons manifest in their everyday lives, and their work relationship is heated from the first day.
They try their best knowing that they will be the ones to blame if the killer isn't apprehended soon. However, in the tumult of their jobs, the tension and their suppressed urges and tension get the better of them and a kiss is forthcoming.
Killer on the Hunt
Knowing what this event means for both of them, the reader can't peel his or her eyes off of the pages, but only hope that they progress with their love and move into the romance that is obvious between them. However, the killer that is amok might cut those plans short.
---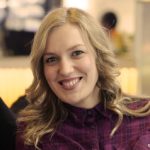 Alissa is an avid reader, blogger, and wannabe writer. (She's a much better cook than a writer actually). Alissa is married, has one human, one feline, and two canine kids. She always looks a mess and never meets a deadline.