---
Best Lesbian Romance Books
---
Love of Two Women
While romance novels for the longest of times were ones focusing on the love between a man and a woman – a heterosexual relationship –, we eventually made so much progress on the field of becoming aware, going against and above our stereotypes and discriminatory urges, and learning to live with each other in spite of our differences, that we began to see homosexual romance novels.
While the two-male variety of homosexual romance novels will wait for another time, we will now be taking a look at the lesbian romance. Be with us as we count down our picks for the best lesbian romance books.
---
Kendall and Payton
Massachusetts' own brilliant author Kristen Zimmer has never failed to deliver with her superb stories. One of her greatest is definitely 2013's The Gravity Between Us.
Kendall and Payton are the protagonists of this absorbing and highly enjoyable tale. Kendall Bettencourt is still a teenager – she's 19 – and she is already acting in movies. To be frank, Kendall has been in acting since she was a child, but it's no less a feat. While the fame and the glamour of being an actor might get to others, Kendall is above such pettiness.
Inextricable
Besides, she has her friend Payton Taylor and the two have been inextricable for as long as they can remember. Payton, on the other hand, is trying to get into a good music school, but things aren't set and stone yet. Honestly, both characters are pretty different from each other, but they're both very endearing and entertaining to read about.
With time, Kendall offers Payton a room with her so that she can go to a prestigious school in California. Around the same time, Payton drops the bombshell that she is a lesbian to Kendall and Kendall is dumbfounded by this.
This Whole Time
Soon enough, Kendall is questioning her own sexuality and can't understand whether the things she feels now have been there this whole time. As the two of them begin living together, it was only a matter of time before they came that they love each other and they build from there.
---
Feminine Pursuits Series
Authoress Olivia Waite is a tremendous writer whose works belong to a number of genres, most notably erotic, paranormal, and historical romances. With that said, we think that the 2019 published The Lady's Guide to Celestial Mechanics – the first in the Feminine Pursuits series – is a superb entry into our list of the greatest lesbian romance books ever written.
Lucy Muchelney
Lucy Muchelney has had it a bit hard the last while. Just now, she's at the sorry excuse for a wedding that her former lover is having and Lucy would rather be anywhere else than there. Nonetheless, it passes and she gets back home. She finds a letter addressed to her and it's from the Moth's countess.
Lucy opens it up to see that she is required to help with the translation of an astronomical text in French. Lucy is interested and sees this as a means to be busy and not sulk. Lucy gets to the home of the countess only to see that the most fascinating thing isn't the text, but the countess herself.
The Countess
The countess, Catherine St. Day, was widowed not long ago and just wants to enjoy this portion of her life after the translation is finished. However, when she sees Lucy, her world is turned topsy-turvy.
Catherine had never been one to find women attractive, but Lucy is beyond everything. Lucy, too, finds Catherine mesmerizing. As the two begin working together to finish the scientific work, they lapse into the beauty and ferocity of love. And, then, trouble comes around.
---
A PMC Hospital Romance Series
Doctor Lenora Ruth Barot, more familiar to her readers as Radclyffe, is one of the most amazing writers in her genre. The reception to her work and her accolades are a testament to her greatness. The 2004 novel Fated Love, the first of the A PMC Hospital Romance series, is one that never stops warming our hearts despite the continued rereads. Let's now proceed with our best lesbian romance books review.
Quinn Maguire
Quinn Maguire is a stunning and young lady currently employed as a trauma surgeon. Quinn has planned most of her life down to the finest detail and she isn't one to go for alterations or changes at a moments' whim.
However, when she inexplicably changes her job position from being a trauma surgeon to an Emergency Room physician, her boss thinks that something is up. Quinn is confronted by Honor Blake, her boss, and the two come to a sort of agreement to just work together and focus on the patients' needs and not their gripes.
Taming the Lust
However, as the nights in the Emergency Room begin getting longer, lonelier, and more uneasy, the two try to deny the attraction they sense for one another. Honor, however, is already engaged to another, but what can she do when her heart yearns for Quinn?
The patients never cease coming into the ER and before they know it, Honor and Quinn are trying to tame their lust and their need for each other lest they do something that will change both of their lives.
---
Cadence and Robyn
E. Lane is a very, very capable novelist from Colorado whose work always satisfies our appetites. The 2007 novel named And Playing the Role of Herself accomplishes so doubly. It is a top lesbian romance novel that we think is very much underrated and deserves more praise than it gets.
The main characters of this novel are Cadence Harris and Robyn Ward. Cadence work as an actress and her lives could not be any better. She is very making her dreams come to fruition after getting a starring role in a show named 9th Precinct.
Mesmerized
The show is a police drama set in the somewhat insipid Los Angeles. Robyn, on the other hand, is Cadence's occasional costar. Cadence is a lesbian in her own head, though she has yet to share a kiss with a female.
When she meets Robyn, she is mesmerized and stunned by the exceedingly attractive, beautiful, and entrancing actress so much so that she can't even put it to words. Cadence wants and needs to have Robyn, but she thinks that Robyn surely has someone in her life already and it would just create unnecessary problems.
First Move
However, when Cadence finds out that Robyn is single and, more importantly, ready to mingle, she can't let her chance go to waste. But, her anxiety and fear might get the best of her. It doesn't take long for Robyn to make the first move and it is all supposed to be buttery smooth from there.
Downright Brilliant
However, when tensions begin rising and their secret is seemingly going to become public, they might do something rash, wanton, but if it's from the heart, is it really uncalled for? One thing is for certain, K. E. Lane can write one hell of a novel and this one is downright brilliant. The characters and the plot never stop engaging the reader and we recommend it to pretty much anyone looking for a good romance novel.
---
Simply Amazing
Katherine V. Forrest was born on the 20th of April, 1939, in Windsor, Canada. Even though Katherine has been writing for so long, her works have not lost even a bit of that scrumptious, mouth-watering touch she puts into her works. The 1983 publication of Curious Wine is our personal favorite of hers and it is more than deserving of its place on our list of best lesbian romance novels.
Curious Wine is a brilliant story whose merits are, in a single word, ineffable. We really cannot come up with a clear and cut explanation of how and why Curious Wine is so good, but we believe that when the reader picks up the book, all will seem manifest.
Diane Holland
The main character of the novel is none other than Diane Holland. Diane has fairly recently broken off her relationship with her boyfriend and is in a bit of a slump as a result of that. However, when she comes by a group of five women, it seems that the slump of Diane has come to an end.
The four women are Liz, who is a pretty spirit and animated person, Chris, who is Liz's unmarried sister, Millie, a hippy whom age is catching up with, Madge, who is deathly afraid of learning the truth, and Lane Christianson, a lawyer.
Smitten
From the very first moment that Diane set her eyes on Lane, she was smitten. It was a moment of being moonstruck and when the two of them find themselves in a Lake Tahoe cabin, they are all but ready to let go of their inhibitions and jump headlong into each other's embrace.
---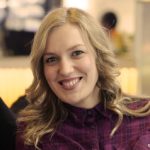 Alissa is an avid reader, blogger, and wannabe writer. (She's a much better cook than a writer actually). Alissa is married, has one human, one feline, and two canine kids. She always looks a mess and never meets a deadline.