---
Best High School Romance Books
---
Shaping One's Future Self
High School is perhaps the most intriguing portion of one's life. So much meaning and significance is given to high school since, for many of us, it is the last period of going to school.
Accordingly, when one spends as much time with his or her schoolmates, especially during the period when one's mind is blossoming and one is becoming conscious of the importance of having proper relationships with others, that time is bound to stay with us in our mind. There truly isn't a time in one's life that can recapture or come close to the genuineness of high school.
First Loves
To be frank, it is almost always that we have our first crushes and our first relationships when we get to high school. Whether there are heartbreaks or one remains with his or her high school sweetheart forever, we can agree that high school is a very important time for romances.
As such, many novels have been written using the setting of high school and with that said, we will now be counting down our picks for the best high school romance books.
---
Fall Away Series
Penelope Douglas comes from Dubuque, Iowa, USA. One of Douglas' most well-known novels is without a doubt her 2013 novel Bully. Bully is also the first novel in the Fall Away series of Douglas'.
The protagonists of Bully are Jared and Tatum. The two of them were together and best friends for pretty much their whole life. Both were sensible, helpful, and all-around great persons. They were completely inseparable during their high school days.
Changes
As they graduated from high school, Jared had gone to stay with his dad for the summer. Upon his return, it became evident that he had changed. As they begin college, Jared starts making fun of Tatum and incessantly hurting her. Tatum can't make heads or tails on the sudden change in her dear friend, so she just takes it like a champ.
Soon enough, two years of their college time have gone by and Tatum is given a chance to study a year abroad. She takes it and spends her junior year abroad. It passes, as all things do, and she comes back, but she's not the same person that Jared had become used to picking on.
Seeing the Reasons
This Tatum is more than happy to stand her ground, to fight back, and not let up when the going gets hard. As Jared is finally challenged by Tatum, we journey into his psyche and see the reasons for his ways.
As the two come to terms with their respective lives and the things between them, they can hardly fight the passion and the tension between them. The tumultuous explosion when they finally let go is something to marvel at. We adore this novel of Douglas' and find it to be an amazing story and a fine entry in our best high school romance books review.
---
Hamilton High Series
Owensboro's own Kody Keplinger is an extraordinary writer whose works have yet to come even close to disappointing us. The 2010 novel The DUFF – Designated Ugly Fat Friend is definitely one of Keplinger's best works and it is the first in Keplinger's four-book Hamilton High series.
Bianca Piper is no stranger to sarcasm and semi-witty quips. What high school student is averse to that kind of satisfaction? Nonetheless, Bianca is a very kind person to her best friends in spite of or maybe even because of her sarcastic compulsions.
Not What She Wanted
As it happens, when the three of them are at a party, Bianca gets some information that she never exactly asked for. The high school's roué Wesley tells Bianca that she is her group's DUFF, meaning Designated Ugly Fat Friend.
On the inside, Bianca finds this quite hurtful to hear as she can't reconcile whether it's the truth. On the outside, however, she's completely dismissive of Wesley's ignorant statement. As she starts noticing that the things around her are all moving at an uncontrollable pace, Bianca feels a bit disconcerted.
Open Relationship
As she and Wesley begin meeting each other more and more often, Bianca decides that she needs something to keep her mind off of the problematic side of life, and the two settle on having a no-strings-attached relationship.
It does become problematic, however, when their no-strings-attached romance becomes attached with a lot of strings and they can't keep each other off of their minds. As things in both of their lives begin changing, Bianca and Wesley have to either come to terms with the reality of their relationship or just deny it altogether and hope that it doesn't hurt them in the end.
Satisfying
One thing is for certain, both Bianca and Wesley are very mature for their ages and their characters make the story doubly satisfactory.
---
Misunderstanding
The third entry on our list of the best high school romance books by Penelope Douglas is the superb 2016 novel Punk 57.
Misha and Ryen are the protagonists of Punk 57. While in the fifth grade, Misha and Ryen had become pen pals by way of their teachers' misunderstanding. They live in different towns, have never met, and they intend to keep this up.
Seven Years
The two of them went on writing each other letters for years to come, seven in fact, though they did have a few rules. They couldn't meet up, couldn't exchange social media accounts, not even phone calls were permitted. They had a lot in common and Misha even wrote songs for Ryen. However, when Misha stops sending letters, we know that something is wrong.
As the story unfolds, we see that Ryen isn't as she seemed in her letters; in fact, she's pretty much the opposite. She would often belittle and make fun of the other kids so that the same wouldn't happen to her.
Confrontation
What she didn't know was that Misha had come by so as to finally meet her, without her knowledge, and caught her in the act. When a confrontation follows, we learn of her motives and her heart's truest desires become evident. She isn't a pushover, however, and this makes Misha respect her even more.
As they begin to spend more time in real life together, though, it becomes apparent that they've needed this kind of company for quite a while. Their story arcs develop as Misha and Ryen are pulled into the whirlwind of high school romance and they seem not to care how they come out of it.
---
Perfect Chemistry Series
Simone Elkeles is from Chicago, Illinois, USA. Elkeles has written many young adult romance novels that we as her ardent fans adore, but her 2008 book Perfect Chemistry is perhaps her best yet.
Alex and Brittany are the protagonists of Perfect Chemistry. At the start of the novel, they don't know each other, they don't even know that the other exists. However, as we jump headlong into this superb story, we meet both of them and see that they are very powerful characters.
Latino Bloods
Alex is a part of a gang named the Latino Bloods. He had joined out of a need to keep his family and himself safe. He has not committed anything that can be called criminal activity, but he knows that it is coming.
Brittany, as Alex judges her, appears to be just a pretty girl without any substance to that mesmerizing beauty she has. However, as we meet her and pick her brain, we see that she is a very helpful, kind, and loving person. She is smart, clever, and though her goodness might come off as naivety, she knows better. The family dynamic isn't the best, however, but what can she do other than weather her obstacles?
No Fear
As Alex and Brittany become intertwined, we see them open up themselves to the other without any fear. Alex beneath the mask of his fearless, thug-like attitude is a genuine person and not one that his membership in the Ladino Bloods presents. Brittany comes to like him very much and Alex likes her too. With time, in spite of the individual and common issues they have, they slip into the beautiful dimension of romance.
---
Brilliant and Engaging
Colleen Hoover is unmatched with her ability to write brilliant, engaging, thrilling and entertaining romance novels. The Sulphur Springs native has not published a half-hearted novel in her life and the 2012 novel Hopeless is no exception. In fact, Hopeless is one of our favorites of Hoover's and definitely worthy of being on our list of the best high school romance books.
Not only that, but you can also find it in our selection of the angst romance books. If you are looking for something more different but still written by this amazing author, take a look at our review of Verity.
Sky
Hopeless' protagonist is none other than Sky. Sky is not a teenager that went to traditional high school, but one that was homeschooled. Sky didn't even have access to the internet, though she does go out with her friend Six often.
Six is also the only friend that she has and they are as tightly-knit as can be. Tired of being homeschooled, Sky persuaded her mother to let her finish her senior year at a real high school, and she's all but ready to get started. However, the fact that Sky was often seen going out with different guys – she'd never been committed to one because she wasn't looking for a relationship –, her peers called her a demeaning name.
Nothing to Feel Bad About
Sky doesn't really care what they think, though. She knows how she's lived her life and what she's done has been her will, so she has nothing to feel bad about. Besides, she has the handsome Dean Holder to think about. As she begins spending time with Dean, she sees what is beneath the mystique about Dean: he has issues with his anger, but he's the only one that makes her feel these things.
Though scared initially, both of them make an effort and eventually are together for the long run. That is if they can keep their compulsions in check. If we made you interested in Hoover's works, take a look at our article about her other book, It Ends With Us or take a look at our college romance book list.
---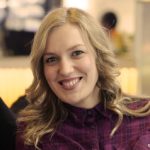 Alissa is an avid reader, blogger, and wannabe writer. (She's a much better cook than a writer actually). Alissa is married, has one human, one feline, and two canine kids. She always looks a mess and never meets a deadline.