Rainbow Rowell
Rainbow Rowell was born on the 24th of February, 1973, in Omaha, Nebraska, United States of America. Rainbow is a prominent American writer of YA and contemporary romance novels, though she is definitely more well-known for the former. Her young adult books like Eleanor & Park, Fangirl, and Carry On have been praised universally.
---
Eleanor & Park Book
---
Life
From the year of 1995 right up until 2012, Rainbow worked as a columnist and advertisement copywriter at the Omaha World-Herald. Upon leaving this position, Rainbow started a job for an ad agency and began writing her first-ever published book named Attachments.
However, Rainbow became pregnant in the meantime so the manuscript was put on a kind of hiatus for about two years, or so. Her novel was published in the year of 2011, though, and it received many words of praise.
Career
Only two years later, in 2013, Rainbow published two novels, Fangirl – whose first draft was completed only a year prior – and Eleanor & Park, both of which were thought of as being amongst the best YA novels of the year. The revival of Marvel Comics' Runaways of 2017 is currently being written by none other than Rainbow Rowell.
At the present moment, Rowell resides in Omaha, Nebraska, along with her spouse and their two children. With all of that said, we can now take a look at our book review.
This Rainbow Rowell's young adult romance novel is hailed as one of the best YA and romance stories of our time. It was released in the year of 2013, with readers and critics, alike, just loving the book.
Summer of 1987
The story is set in Rainbow Rowell's hometown of Omaha, Nebraska. It follows Eleanor Douglas and Park Sheridan as they enter into the school year of 1986 and all the way until the summer of 1987. The point of view is a third person's, with the narrative moving from Eleanor's to Park's accordingly.
Meeting the Cast
Eleanor Douglas is in the tenth grade, at the moment changing schools. Eleanor is a very noticeable child, as she's described being 'big and awkward'. Her hair is a curly red, and she wears clothes that boys usually frequent in; additionally, the accessories are very unusual. Eleanor, herself, is a very smart tenth-grader.
However, the dynamic at home is a disturbing one, to say the least. Eleanor's mother and her less-than-ideal stepfather Richie, along with Eleanor's four different siblings, don't have quite enough money to live comfortably. The children sleep in one single room, and they don't have money enough to get them a phone.
Abusive and Fiendish
Richie is a singularly abusive and fiendish person, having expelled Eleanor from the home for a whole year. Eleanor has just recently come back, but the situation hasn't changed much. Her mother still tries to act like everything is fine and dandy, but Eleanor isn't blind to the derelict situation in front of her.
Seeing Eleanor as a weird kid, she rarely finds a seat on the bus, with most of the children avoiding or making fun of her. However, one person that does make space for Eleanor to sit next to him is Park Sheridan.
Who Is Park on the Inside?
Park Sheridan is similar to Eleanor in that he seems to be on the sidelines of the school's social sphere. However, while Eleanor is frequently made fun of, Park is usually just out of the limelight. Though he has been in this same city since he was born, Park doesn't necessarily feel like he belongs with the others.
He's Asian, for one, and Asian Americans aren't easy to find in Omaha. He also loves listening to music and reading comic books. We learn that Park's own life is a much more endearing life as compared to Eleanor's. For instance, his parents actually love each other and they don't live in squalor. They aren't averse to some issues, though, as Park's father wants Park to be a bit more masculine. In this aspect, Park feels like he isn't meeting his father's expectations.
Downcast and Hateful
When they do find themselves sitting next to each other on the bus, Park and Eleanor both seem to be downcast and hateful of where their respective lives are at the moment. They continue to sit next to each other for quite some time, as their relationships progress from mutely reading comic books together, to listening to music.
With time, they begin speaking together, and even hands are held – from this moment, their relationship has taken a step into a higher plane. They obviously have feelings for each other and Park is the first one to be vocal about these feelings. Eleanor, however, has a bit of trouble expressing her feelings with words, though she does make it clear that she does like Park with her actions.
Our Demons Hide in Shadows
In spite of the fact that their love flourishes, the other segments of their respective lives don't follow this pattern. Eleanor calls the cops one day when she hears gunshots, and this doesn't seem to make Richie happy. She continues to be bullied at school. This point of Rowell's shows that what makes a teenager's life pleasant isn't just the love of someone, but many more factors contribute here. A very powerful message, indeed.
However, one day, as it so happens, Eleanor and Park kiss. Eleanor is on top of the world because of this. That is until she gets back home. When she sees that Richie has destroyed her prized and private stuff, including things that Park and Park's mom imparted to her, she can't help but be sad.
Awful Confrontation
Eleanor has an awful confrontation with Richie realizing that she can't continue living under the same roof as him, so she decides to leave. Park offers Eleanor a ride to Eleanor's uncle in Minnesota, even though he knows that might very well be the final time they're seeing each other.
Park goes on sending her letters, but Eleanor can't bring herself to open and read them. Park eventually gives up, but then out of the blue Eleanor sends him a letter. A letter which we, the readers, never get to read.
Touching Story
The story is as touching, heartrending, and loveable as one can expect it to be. That has been our Eleanor & Park book review. Fangirl and Landline from Rowell are two other books that are sure to make one fall in love with the characters.
---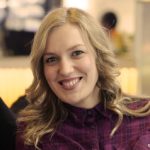 Alissa is an avid reader, blogger, and wannabe writer. (She's a much better cook than a writer actually). Alissa is married, has one human, one feline, and two canine kids. She always looks a mess and never meets a deadline.