Bio
John Michael Green was born on the 24th of August, 1977, in Indianapolis. His earliest education was carried out in the Lake Highland Preparatory School, and the Indian Spring School. Throughout his school years, Green was oftentimes bullied and grew to become a kind of social outcast.
Education
He graduated from Kenyon College, earning degrees in English and Religious Studies. As a student chaplain, after graduating, Green worked in a children's hospital. He wanted to be an Episcopal priest, however, the time spent with illness-stricken children brewed a different potion in Green, and his writing abilities started to surface.
---
Best John Green Books
---
Career
Green spent some time as a critique, and this is when he started to write his debut novel Looking for Alaska. It was released in 2005, and received the American Library Association's Michael L. Printz Award in 2006. It set a record for staying in the New York Times bestsellers list for 7 years.
Taking into consideration the themes that are prevalent in Green's fiction writing, we can surmise that the time he spent working with terminally ill children in the hospital, along with his own experience with bullies, are major inspirations for his works. As such, Green has garnered a large fanbase of adoring fans that cannot wait for his newest young adult romance book to hit the bookshelves. Let's take a look at which of Green's books are his best.
---
Universally Loved
The Fault in Our Stars, published in 2012, is the quintessential John Green novel. It is his most universally loved and, we believe, Green's best book.
Heartrending Story
The Fault in Our Stars is a heartrending story. It follows a young teenage girl, recently diagnosed with cancer of the lungs, who is reluctant to join a support group. In spite of her initial unwillingness to attend the cancer support group, Hazel soon begins thinking that it was a great idea.
Here, she meets Augustus Waters, funny, witty, and charming. Augustus used to have a generally rare shape of bone cancer named Osteosarcoma, but has battled through the pestilence that panged him and is now here to speak to others of his own resilience.
Love and Sadness
Hazel and Augustus fall in love, and the trail of their endeavors is ridden with romance, sadness, and, of course, love. They travel to Amsterdam to find the author of their favorite book. During the trip, Augustus tells Hazel news that will break the hearts of any reader.
The Fault in Our Stars is a touching book, filled with heartbreaks and unfortunate events, but also filled with wittiness and an uplifting air that doesn't let the reader put it down. There aren't many books that make you laugh, yet also make you sob, as this one does.
---
Debut Novel
The debut novel of Green, Looking for Alaska was published in 2005. It stands the test of time, and it was a proper conveyance of the talent that Green has. This is one book that you won't be able to put down after reading the first chapter.
Deeper Than It Looks
By no means is Looking for Alaska just a run of the mill love story featuring a boy meeting a girl. It's a story whose moral is that love isn't as paper-thin as it may seem, at first.
The story goes down like this – the protagonist, Miles Halter or Pudge as he is spoken of during the length of the book, is leaving Florida in order to go to a school in Alabama. Miles' roommates show him around and he meets attractive, ominous, and emotionally dazed Alaska Young.
Take a Guess
With time, Miles goes through his teenage life with pranks, bets, parties, but he also becomes attached to young Alaska. From here, we can guess how the story divulges, but the ending is not one that you can just deduce based upon a summary.
The latent power that this novel has is its unwavering and continuous showcasing of reality. Everything is under an honest, at times brutal, light. The relationships formed, how they communicate with each other.
---
Upside Down
Paper Towns is as fantastic and intriguing as any of Green's, yet it is still very much unique. The protagonist in this story is Quentin Jacobsen, nicknamed Q.
Quentin's meets the beautiful Margo and, all of a sudden, his whole life is flipped. Margo Roth Siegelman has just moved in next door to Quentin. They begin hanging out and, out of the blue, they discover a corpse.
Drifting Apart
Quentin and Margo drift apart after this event. Now, years later, the two are in high school. They barely speak, but one day Margo comes into Quentin's house and they go out on a night of adventure. All is great until the next morning when Margo is nowhere to be found. Quentin attempts to find where Margo has gone as the story progresses masterfully.
Clever Plot
The plot of the book is singularly clever. All of the themes of the book go hand in hand and nothing is lost; the comedy works wonderfully with the mysterious parts. In fact, the comedy is only helped by the mystery present while trying to find Margo.
While Paper Towns might be a far cry from being the best John Green book, it still remains an engaging, vibrant, and unique read.
---
Energy and Quirkness
An Abundance of Katherines was published just a year after Green's debut Looking for Alaska. While lukewarm reviews followed the release, initially, it has since become a book that many readers admire for the energy with which Green writes and quirkiness present throughout the novel.
Colin Singleton
We follow Colin Singleton, a teenager. Colin is marked as a prodigy with a self-confessed interest, even obsession, with anagramming. Colin is a bit of an oddball: he will not date any girl whose name isn't Katherine.
If anyone was keeping track, and you can already guess that Colin was, he's been unsuccessful with 19 Katherines. The trademark humor of Green is ever-present in this entry.
Road Trip
With best friend Hassan, Colin goes on a road trip. On the trip, they encounter a number of things, most of which are odd in their own right. The idea that as the picturesque landscape changes during the course of the trip is, fairly obviously, a metaphor for the progression of Colin as a character and, much more, as a human being.
While a shallow analysis of the story speaks that this is just a story about two friends on a road trip, with one of them, incidentally, being a prodigy. But, if we dig deeper, we can see that the story has a message about the consistency we try to see in, well, everything, and about the significance of fitting in.
Nerdy and Quirky
To conclude, An Abundance of Katherines is a fantastically nerdy coming-of-age road trip that I would recommend to John Green fans and self-proclaimed nerds everywhere, as well as anyone who needs some good life advice.
In conclusion, An Abundance of Katherines is a quirky, nicely written coming-of-age story that will take any reader on a trip, not just the most avid Green fans.
---
Aza Holmes
Turtles All the Way Down is the most recent novel by John. It was published in 2017. Aza Holmes, our protagonist, is the narrator of the story. Aza is a troubled teenager from Indianapolis.
Aza, with best friend and companion Daisy, makes a decision to search for Russel Pickett, billionaire, with the hope that they can find the missing man and receive a sizeable monetary reward – $100,000.
Troubled Youth
However, just as the search has begun for the missing billionaire, Aza becomes smitten with Russel's son Davis. Davis, in spite of having all the privileges that come with being from an affluent family, is also a troubled youth. Davis' mother died nearly a decade prior, and now his father's disappearance only adds to the weighty boulder upon his shoulders.
It isn't a mystery – pun intended – that Green's concentration isn't on the mystery, but, as always, on the relationships between the teenagers and, most of all, their respective mental well being.
Funny and Serious
The trademark quirky protagonist that all of Green's efforts have is perfectly encapsulated in Aza, but the story also has moments where the levity and humor take a marginal presence. At these times, the tale becomes focused on very serious topics that concern the youth and adults alike.
Turtles All the Way Down is viewed as one of John Green's best books in years, and bar his most famous two, it might actually be his most touching.
Other Works
One of the best writers in the young adult romance genre, Green has had a career of entering the souls of people, making them feel the misery all around us, but in the same vein, of cheering us all up. His other works The Sequel and The Price of Dawn are also worth a mention among his best.
---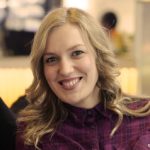 Alissa is an avid reader, blogger, and wannabe writer. (She's a much better cook than a writer actually). Alissa is married, has one human, one feline, and two canine kids. She always looks a mess and never meets a deadline.