Bio
Sarah, although is a successful bestselling author today, describes herself as being a really bad kid when she was a teenager. She did drugs and shortly dated a twenty-one-year-old guy who was 6 years older than her.
Education
Thankfully, she learned her lessons and went on to attend Greensboro College, but soon dropped out to enroll herself at the University of North Carolina-Chapel Hill. She wished badly to take classes in creative writing and graduated with the highest honors in the same field.
---
Best Sarah Dessen Books
---
Career
After graduation, Sarah worked as a waitress at night and wrote during the day. Finally, she quit her waitress job when she witnessed the publication of her first book in 1996 called That Summer. After another novel called Dreamland, she actually came to teach at the University of North Carolina-Chapel where she actually used to go for a short period of time.
Now, since we have introduced you a little bit to this amazing author who writes exceptional realistic fiction novels mostly for young adults, you can finally check out some of which we believe are the best books from Sarah Dessen.
---
Annabel Greene
In this exciting drama-filled novel, Dessen talks about the life of a young model called Annabel Greene and how it turned upside down after a horrible fight with her friend Sophie. That fight led Sophie to spread terrible gossip regarding Annabel and that's when everything started to go downwards.
Owen
She lost all of her friends and the only one she could sit at lunch at her high-school was next to a guy called Owen who didn't really care about anyone and was highly obsessed with music.
Aside from all of the drama that was going on at her school, she had to face quite a handful at home too regarding her sister Whitney and her terrible eating disorder, Anorexia. Her older sister also has some troubles as she had to quit modeling and is now attending school in New York City.
Exciting Twist
Sarah keeps the story going as Annabel and Owen eventually start making conversation about music at the start and actually end up dating after a while. An exciting twist finally arrives as Sophie's boyfriend assaults a fellow model at a fashion show at the mall.
Sophie finds out that the story Annabel told her about being raped from her terrible boyfriend is true and a series of disasters are coming their way. The drama in this book just keeps on going until the very last page of it which is why we have placed it in this list about some of the best books from Sarah Dessen.
---
Award-Winning
Behold, a two award winner book that holds a valuable story for teens regarding the loss of loved ones and isolation. It has won both the 2004 Romantic Times Reviewers' Choice Award for Urban Fantasy and the 2007 South Carolina Book Award for Young Adult Books.
Macy Queen
Sarah writes about a fantastic story of a young girl named Macy Queen who is struggling to get over the tragic death of her father and who finds friendships and romance in unexpected places.
This teenager and her mother are both finding ways to deal with this tragic event throughout the whole book and her mother hopes that some time to herself will hopefully make her more at peace with what has happened. Macy's life previously wasn't too bad actually as she did have a boyfriend who she cared about and loved a lot.
Lives in Detail
This is a story that Sarah has made sure to fill with a lot of unique and tasteful characters. She describes the lives of many of them, what their passions are, how they feel about certain things and people, and just makes sure to fit everything that is happening in one loving, thrilling and dramatic book.
Once you dive in and get to know the story a bit more, you will find out exactly why this book is deserving of those awards and being in our best books by Sarah Dessen list.
---
Two Loners
Reserve some free time for yourself, sit back, and enjoy this wonderful new story from Sarah Dessen about the connected world of two loners.
She starts out the story by introducing Auden, a teenager who doesn't feel like one whatsoever as a result of being the perfect daughter to a terrible couple who constantly fights at night making her not being able to sleep one bit.
Peaceful Moments
After a while of arguing every day and night, her parents decide to get a divorce and her father moves away to a charming beach town called Colby. Things are finally a bit more peaceful at home and Auden gets a chance to spend a summer at her father's house with his new family.
Having decided to accept his invitation, she goes to Colby with the hopes of spending some quality time with her old man, but she soon realizes that he spends all of his time working on his new novel which leaves her feeling neglected.
Turn of Events
Auden actually leaves Colby quite soon as she finds herself hooking up with a boy she met there knowing the fact that she actually has a boyfriend back home.
After a series of dramatic events, Auden meets Eli with whom she explores the nightlife of her town having missed out on a lot of that during the time when their parents were having difficult times staying married. You will be surprised by how memorable this story ends up being after you finish wonderful Along for the Ride.
---
Must-Read
Finally, we have a thrilling romance novel from Sarah that will be sure to melt anyone's heart. A novel that is definitely a must-read for big love believers out there and people who enjoy the most adorable love stories.
Remy Starr
Sarah talks mostly about the life of an eighteen-year-old girl by the name of Remy Starr who has a very tough time finding love and even finds it hard to believe in love overall, because of her mother's 4 failed marriages and is currently on her fifth husband.
It's summertime throughout the book and after some work, Remy finds herself together with her new boyfriend who helps her not only believe in love but as well as to trust herself enough to let go and actually fall in love.
Mister Right
She definitely had a hard time with these things as her mother's love life had quite of an impact on her and Remy has seen for herself how heartbreaking love can truly be. Sarah has made the story quite interesting and dramatic as after a while Remy just comes to the conclusion that Dexter, her boyfriend, just didn't turn out to be mister right and she found it quite hard to shake him.
Different Places and Characters
The love stories take you to a lot of different places and make you feel differently about all of the characters from time to time. One thing is for certain and that is that Sarah sure knows how to woo her readers with amazing novels filled with romance and drama such as this one. You will definitely see why it made the best books by Sarah Dessen list.
---
Unique and Complex
We have yet another interesting story filled with some unique and complex characters. You might wonder how Sarah comes up with all of these crazy and different characters and super unique and memorable stories. No one knows, but that's just something that bestselling authors like herself have in common.
Abandonment
This time, Sarah introduces her readers to Ruby, a seventeen-year-old girl who has a mother who is addicted to drugs and alcohol and a sister who went to college when Ruby was a bit younger. The story gets interesting quite fast as Ruby's mother abandoned her and child services place her in a new home that most kids like herself only wish for.
Rich Life
It was the home of Cora and her husband Jamie Hunter who has a life full of riches as he happened to be a dot com millionaire. Like any kid, getting abandoned by their mother isn't just something that money can make better and she has a rough time dealing with it and even a harder time letting herself trust anyone.
Sarah is known to come up with very complex characters who are sometimes in isolation due to the fact that they have gone through something horrible like the loss of a loved one or something similar. However, this book will surely be a nice read for anyone as it has a very memorable story which is why it is also among the best books from Sarah Dessen.
Leaves an Impression
As we said, Sarah tends to write stories filled with romance, thrill, drama, and amazing memories from people's lives. She comes up with the most unique and complex characters who will definitely leave an impression on the reader as they all have something that they are dealing with, that impact the whole dynamic of her stories. Feel free to enjoy and get to know her through some of the books on this list that we think are among the best from Sarah Dessen.
---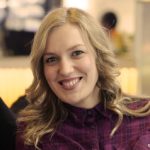 Alissa is an avid reader, blogger, and wannabe writer. (She's a much better cook than a writer actually). Alissa is married, has one human, one feline, and two canine kids. She always looks a mess and never meets a deadline.