Before She Was an Author
The author known as Jojo Moyes was actually born Pauline Sara Jo Moyes, and she is an English journalist, author, and screenwriter. She was born in England, and she spent her early adult years working through several different jobs before she completed college at City University and London University. Upon graduating, she worked at The Independent for ten years before she quit to pursue her career as an author full-time.
Awards and Current Life.
Since the publication of her first novel in 2002, Jojo Moyes has gone on to publish more than 15 novels. She has also won many awards for her writing, including "Romantic Novel of the Year," "American Library Association Winner," and "Goodreads Best Fiction Award Winner."
Since finding her success as a chick lit author, Jojo Moyes has moved to a large farm in Essex, where she happily lives with her husband, who is a journalist, and their three children. Of course, living on a farm, they have plenty of animals as well, including a racehorse named Brian and a humongous dog. I hope you enjoy this Jojo Moyes book list.
---
Best Jojo Moyes Books
---
Meet Louisa
In what is usually considered not only the best Jojo Moyes series available, but also Jojo Moyes best-selling book, Me Before You is the only book by this author that has been adapted to the screen. This series is made up of three primary works and one epilogue book. These Jojo Moyes books in order are Me Before You, After You, and Still Me. In the first book of the series, Me Before You, we meet Louisa Clark, who is, for all intents and purposes, an extremely ordinary girl. She has a normal family, a nice boyfriend, and a nice town that she loves.
When she takes a job working for the Master of the Universe, the ordinary life she has become accustomed to begins to get shaken up a little. Will is wheelchair-bound, and he is not happy about it. Worse is that he is not afraid to let everyone know just how unhappy he is. However, Louisa is not about to let her new boss walk all over her, no matter how unhappy he is with his life at the moment.
Who Is Louisa?
Luckily, Louisa is just what Will needs in his life to prevent him from making a huge mistake. The second book of the series is called After You and continues following Louisa's story. Back at home after helping Will get his life back on track and then having a horrible accident, Louisa is, quite frankly, depressed. She decides to check out the support group at church and is delighted by the level of camaraderie that she finds.
Louisa slowly finds out that life continues on, no matter how much you wish you could go back. Still Me, the last book of this best Jojo Moyes book series, shows Louisa's determination to live her life to the fullest as she moves to New York City. But when things get a little too confusing, Louisa is finally forced to figure out who she really is.
---
A Stuffy Life
In this top book by Jojo Moyes, which also happens to be the most popular Jojo Moyes book, we meet Alice, who is fed up with her boring, stuffy life in England. She dreams of a life of adventure in America! When she marries an American named Bennett and moves to a small town in Kentucky, Alice believes that her dreams are finally coming true. However, she quickly learns where the saying "be careful what you wish for" comes from.
The Opportunity of a Lifetime
Small-town America turns out to be even more boring than small-town England, and Alice jumps on a job opportunity to become a traveling librarian. Alice joins Margery's team with three other women and embarks on the journey of a lifetime. The five women make their own dreams come true, facing dangers and nature in order to deliver books to those who have none.
In a time and a place where women did not have jobs and especially did not travel without a man, these five women became something of heroes. They learn lessons of justice, passion, and strength that none of them knew they had. Alice quickly learns that it is hard being a traveling librarian, much harder than she thought it was going to be, but she also learns that she would not trade it for anything.
---
A Beautiful Portrait
It is World War I, and Sophie has found herself serving the Germans and she has found herself the obsession of the local German commander. How did this happen, you wonder? Her husband Edouard has left home, going to fight against the Germans. Brave and handsome, Edouard considered himself a bit of an artist and gifted Sophie a painting of herself before he left.
Sophie, left at home to care for her family, finds herself and her family terrified the day that the Germans take over their town. Sophie is forced into servitude, bringing the German soldiers whatever they need throughout the day. That is when the commander notices her and begins his unhealthy obsession with her. A century later, Liv proudly hangs Sophie's portrait in her home.
A Battle for the Portrait
It was a gift from her husband right before his unexpected death, and Liv treasures it more than she can say. However, after learning the story behind the portrait (and how much it is really worth), a battle ensues over the painting. Liv, barely recovered from the shock and pain of her husband's death, suddenly finds her world upheaved once again. According to Jojo Moyes book reviews, this is one of the best-rated Jojo Moyes books available, and one of her top books ranked.
---
Amnesia in the '60s
Jennifer Stirling has just woken up in the hospital after a car accident. The problem is, she cannot remember anything! She does not remember the car accident. She does not remember the year (it is 1960). She does not remember her husband or the rest of her family. She does not even remember her name. When she finds a passion-filled letter that is asking her to leave her husband, Jennifer is even more confused by her life.
A Mystery in 2003
The "B" that the letter is signed with is absolutely no help, either. 43 years later, a journalist named Ellie stumbles across the letter signed "B" in the local newspaper archives, and her interest is piqued. She soon becomes obsessed with "B" and Jennifer's husband, hoping to find out what became of their love affair, hoping that they had a happy ending.
What Ellie does not predict, however, is that her slight obsession with this story will help rewrite history. Even more personally, her obsession turns out to have an interesting way of helping her through her own romance. This best Jojo Moyes novel is filled with unexpected turns and drama that places it perfectly between a cold-case mystery story and a true love romance story.
---
A Failure as a Mom
Life is not turning out the way that Jess had hoped it would. Her husband left one morning and did not come back. Her teenage son is getting bullied in school, and Jess worries for his safety and for his self-esteem. Her daughter is a mathematical genius with a great opportunity ahead of her. However, Jess, being a single parent, cannot afford to pay for it. Not only does Jess feel like a failure as a wife and a mom, but she feels like a failure in life in general.
A Knight in Shining Armor
When Jess gets a job cleaning a millionaire's home, she never expected that millionaire Ed would be her knight in shining armor. It almost seems too good to be true, especially after Jess learns that all of Ed's money has not magically gotten rid of his own problems.
However, when Ed decides to take Jess and her kids to the Math Olympiad, both he and Jess feel like it is the first unselfish act that has come from Ed in years and years. This book is filled with humor and sadness, and you are sure to keep flipping the pages until you have flipped the last one. And, by the end, you will know why this is one of the best Jojo Moyes novels published. It also happens to be one of the latest Jojo Moyes books published.
---
Two Women
Fourteen-year-old Sarah has just been given an absolutely beautiful horse who she decides to name Boo. She immediately begins training in the parks and alleys of London, hoping one day to be accepted to the French riding school that her grandfather was part of. However, when her grandfather suddenly falls ill, she has to put her training on hold instead for school and spending time with her grandfather in the hospital.
Nearby, Natasha is reeling from the shock of a life that is turning out much different than the one she had planned for herself. She is a lawyer, and she enjoys her job, but even this area is wracked with uncertainties. She is recently divorced and still shares a house with her ex-husband (and his parade of new girlfriends). Natasha is also having horrible luck on the dating scene.
One Secret
When Sarah crosses her path, Natasha sees her as a project that she might actually succeed at and takes the young girl under her wing. However, it appears that Sarah is keeping a secret, and not just a little one. The secret that Sarah is keeping will change the lives of everyone that she is connected with, including Natasha. In one of the best Jojo Moyes books, we meet two women separated by years and experience but connected by something much deeper.
---
War Brides
Jojo Moyes definitely touched on a part of history that many people are not familiar with in this best Jojo Moyes book. Set at the end of World War Two, this story follows Frances Mackenzie, along with 650 other women who board a ship set for England. These women all made wartime promises to the men they loved, marrying them during the war and now joining them after the war is over.
However, many of these women do not know what they are sailing towards. War is known to change a man, so they are not even sure these are the same men they married. And that is besides the actual journey there. These war brides are crammed onto a Navy ship and given the strictest rules to follow.
A Beautifully-Woven Journey
Frances is a very complicated woman with a very complicated past, one which she is glad to be leaving behind. However, when her past catches up with her in her new life,some unexpected changes happen to her in ways that she never could have imagined. Though there is no suspense or unexpected surprises in this book, it is one that beautifully catches all the ins and outs of a woman embarking on an unexpected twist in her life.
---
A Quiet Town
Liza has spent years and years running from her past, and she has done a pretty good job doing so. She has settled in a small town called Silver Bay and committed herself to her family business and the whales that make the Bay their home. She has been able to provide freedom and safety that she has craved her entire life, and she has been able to provide those things to her daughter Hannah as well.
An Unwanted Resort
Life could not get much better. Until Mike turns up in town. Mike is an English businessman who is in town for a quick business deal. However, what he wants to do is kick-start a resort in Silver Bay that will put an end to the town that Liza has fallen in love with and turn it into a place she does not want to live.
When the resort begins its development, Mike is unsure what to think about the quirky little town with all its quirky little inhabitants. And he is especially worried when he discovers their claim on the waters surrounding the location of the resort. As the resort grows, so does Mike's involvement in Liza's world. This best novel from Jojo Moyes is sure to tug at your heart strings.
---
Alone in Paris
Nell has never been on a romantic getaway; and, Nell has never traveled abroad. Most definitely, Nell has never spent a romantic weekend abroad in Paris. However, Nell and her boyfriend bite the bullet, save the money, and plan for just that: a romantic weekend together in Paris. Nell can hardly hide her excitement as the weekend approaches. Then, her dreams are quite literally squashed when her boyfriend pulls out, leaving her to enjoy a romantic weekend in Paris…alone.
Love and Finding Yourself
Humiliated and upset, Nell is determined to make the most out of her now-solo trip. Surprisingly, she finds a side of herself that she was not sure existed: an independent Nell; a brave Nell. Brave, independent Nell is determined that this should be the best weekend of her life. And cowardly, dependent Nell is surprised to learn that this is the best weekend of her life, and that she does not have to be the old version of Nell any longer.
This book also contains several short stories, including Between the Tweets, Love in the Afternoon, and A Bird in the Hand. As in many of the best books by Jojo Moyes, these short stories are filled with love and the path to finding yourself. This publication also happens to be a new book from Jojo Moyes.
---
An Old House
The Spanish House is famous amongst the locals, along with the recluse that has lived shut inside of it for years. Besides the recluse, it is also quite interesting, architecture-wise. At least, it was, before the old recluse let it fall into disrepair. Upon his death, he leaves The Spanish House to his widowed niece, Isabel, who jumps at the opportunity her life has given her.
She sees this as a chance to start fresh, for both herself and The Spanish House. She throws herself into repairs and fixing the house how she wants. What Isabel does not realize is that her new neighbor Matt sees The Spanish House as his chance at revenge, and he will stop at nothing to make sure that his revenge is enacted.
A Secret Revenge
Matt and his wife Laura were determined that The Spanish House should be theirs when the old man died, and they are seriously upset that it did not come to them. Laura in particular has long coveted the strange house, and she convinces Matt to help Isabel with the repairs, while at the same time enacting their long-sought-after revenge.
---
There's More
Jojo Moyes has published even more works of art than the ones listed here. If you have completed all of these best Jojo Moyes books and are still interested in more, have no worries! Some more notable works by Jojo Moyes include The Peacock Emporium, Sheltering Rain, and Foreign Fruit among others. If you are looking for something light to read that may just surprise you with its wisdom and life-changing events, the best books by Jojo Moyes are the ones for you.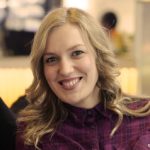 Alissa is an avid reader, blogger, and wannabe writer. (She's a much better cook than a writer actually). Alissa is married, has one human, one feline, and two canine kids. She always looks a mess and never meets a deadline.