From College to Work
Judith Krantz was born in 1928 to a Jewish family and attended an upscale school where she was the youngest, smartest, and shortest girl in her class. When she graduated at the age of 16, she enrolled at Wellesley College, where she wanted to date, read the entire library, and graduate.
She succeeded in all three of her college goals and moved to Paris upon graduating with her degree. She lived there for a year before returning to New York, where she started working for the magazine Good Housekeeping. She met her husband at a party thrown by Barbara Walters, who Judith had gone to high school with, and the two were married two years later.
Beginning Fiction
After having their first child, Judith quit her full-time job and began working from home, writing freelance articles for many magazines around the country. Judith never attempted to write or publish any of her fiction works until she turned 50 years old, though it is clear that she should have started earlier: her very first novel took the number one spot on The New York Times bestseller list.
She went on to write more than 10 novels, one work of nonfiction, and two original television works. Judith raised two children into adulthood, and she died in 2019 in her home in Los Angeles. This Judith Krantz book list will give you a look at the best Judith Krantz books available.
---
Best Judith Krantz Books
---
The Boutique Life
This best Judith Krantz series is where we see Krantz emerge as a fictional writer. These Judith Krantz books in order are Scruples, Scruples Two: Fifteen Years Later, and Lovers. In the first book, which is one of the most popular Judith Krantz books, we are introduced to the luxurious life of a boutique in Beverly Hills, as well as that of all the people who work in it. Many of us tend to think of the super-rich as uber-happy people with very few issues.
However, Judith Krantz works behind the scenes to show us that, no matter how rich they are, they are still just real people with real emotions and real day-to-day issues that most people have. However, with much more money and parties to attend, it can go without saying that these rich people have quite a few more opportunities to get into trouble than most people.
A Wide Array of Characters
The second book of this best Judith Krantz series begins the day after the first book ends. In this second installment, we continue to follow the stories of Billy and her husband Vito, Spider Elliot, and Valentine O-Neill. These four characters all have unfinished business, which grows even more complicated as more people are added to their small group. When Vito's adult daughter joins the fray, the last person she is expected to join forces with is her stepmom.
However, before long, Gigi and Billy become an unstoppable duo that dominates the new addition to this beloved story. The third book of this series continues to follow the story of Gigi. Gigi is now grown and her wild spirit has been released upon the world, which, of course, does not know what to do with her. We get an insight into Gigi's love life, as well as closure on the stories of all previous characters in the series.
---
Three Passionate Women
In this best novel by Judith Krantz, we are taken on a journey through time. We follow the three generations of women who all fell to the power of Julien Mistral. First, we meet Maggy, who was the very flamboyant mistress of Julien when he was young. Quite the Paris socialite in the Roaring '20s, Maggie, her red hair, and her beauty were frequently captured in the paintings that made Julien an artist of legends.
This love affair was doomed from the start, and upon their separation, Teddy was born. Teddy inherited her mother's love for flamboyance (and her red hair) and her love for attention. Teddy lived her life on a fast track and made sure that she would leave her own legacy behind when she was gone, rather than living in her parents' shadows.
The Effects of Our Choices
Eventually, Maggy and Teddy made their way back to Paris, where Maggy once again became enamored of Julien. This time, the child born was one from their love affair: Fauve. Fauve was determined to live her life differently than her family, though she still had passions and ambitions. She also had the trademark red hair and the famous flamboyance of her mother and sister.
After quickly working her way to the top of the fashion world, she risks everything in her search for love. In the best book by Judith Krantz, we see the effects that choices and lifestyles can have on generations to come. We see what happens when passions are ignored or cast aside because what is seen as better options present themselves. And we see what happens when mistakes have been realized, and how hard it can be to right those mistakes within a family.
---
One Reckless Woman
At the beginning of this best Judith Krantz book, we meet Eve. Eve is a passionate young woman who has no idea how to control all the passion swirling inside of her. Instead of controlling it, Eve decides to let it control her, and she makes a decision that will not only change her life, but the lives of her future children and generations to come.
Eve decides to run away from home, becoming a stage singer in Paris before World War 1 ravages the planet. Her stardom wins her a ticket to marriage to an international diplomat, where she becomes the greatest Lady Champagne. We see the results of Eve's recklessness in her daughter Freddy, who is just as reckless as Eve had been at her age.
Two Reckless Daughters
Freddy grows up in California, though she soon becomes a pilot by the age of sixteen so she can help with World War II. Throughout the war, Freddy ferries warplanes in Britain and gains a reputation as one of the bravest soldiers in the sky. Eve's other daughter, Delphine, will not be outdone. Though she lacks an obvious passion like those held by her mother and sister, Delphine feels trapped by those passions and the pressure she feels to find her own.
Instead, she throws herself into the party life. She romps her way through Hollywood's nightlife and makes her way to Paris in order to do the same. However, when she tries out for a movie role on a whim, Delphine suddenly finds herself a great French star. But when love calls, Delphine is prepared to throw all of that away, and even her life, in German-occupied France.
---
A Lost Princess
According to online Judith Krantz book reviews, this is one of the best-rated Judith Krantz books. To the close friends and family that surround Daisy, she is simply known to them as Daisy: a beautiful blond socialite. But Daisy was born Princess Marguerite Alexandrovna Valensky. Her father was a Russian nobleman and her mother was an American actress. Daisy spent her life at parties and balls, covered in priceless jewels that she bought with her family's endless money.
She enjoyed spending her time being envied by the women around her and desired by the men around her. However, tragedy strikes and Daisy is thrown into a world that she was not prepared for. When her father is killed in a plane crash, her older brother becomes the head of the family, and Daisy is not prepared for the attention that is suddenly placed on her by her own brother.
Coming of Age
He grows completely obsessed with Daisy, eventually raping her and forcing her decision to run away from home. After making it on her own for a while, she falls in love and is soon faced with a secret that she has carefully guarded since the day she was born. As in all the best books by Judith Krantz, we see plenty of well-rounded characters.
You will also see a rags-to-riches story that will leave you transfixed and ready for more of the juicy details that Judith Krantz is famous for. Prepare to be completely transported to the wild and crazy world of Princess Daisy, where you will be able to witness an impoverished princess go from uncertain and full of secrets to a woman who knows what she brings to the world.
---
A Magazine Owner
In another top series by Judith Krantz, we are introduced to two separate works that are sure to delight you and increase your love for this world-famous author. The first book in this series is titled I'll Take Manhattan, which is often heralded as Judith Krantz's top books ranked. In this first novel, we meet Maxi. Maxi is not even thirty years old yet, and she has already disposed of three husbands on two separate continents.
She is gorgeous, flamboyant, and rich, residing in her Trump Tower apartment and quite content with the direction her life is taking. All that changes, however, when her mother remarries. Her new stepdad is determined to sell her father's magazine empire and live off the profits for himself, something that Maxi simply will not let happen. Maxi decides to take over the weekly magazine production, enlisting her daughter and one of her ex-husbands for help.
A Modeling Company
The three of them, along with some powerfully elite friends, manage to turn her father's small production into one of the most successful fashion magazines in the country. The second book of the series is called Spring Collection, in which we meet Justine. Justine runs a small modeling company that suddenly finds itself in the spotlight: three of the company's small-time models have been chosen to star in a famous spring collection.
However, all may not be as it seems, which is exactly what Justine thinks is going on. She sends the three girls off to Paris with her second-in-command, where they embark on two weeks of living like models, while Justine is left in Manhattan to work her way through an unexpected encounter.
---
A Young Mother
In this best Judith Krantz book, we follow a story that shows a mother-daughter relationship that has gone horribly wrong. We first meet Tessa when she is a fourteen-year-old girl, living at home with her devout Catholic parents. Tessa seems to be a normal teenage girl until it is revealed that she is about to give birth to an illegitimate child.
Tessa's parents decide that the best course of action is to raise the child as though she is Tessa's sister, not her daughter. Two years later, Tessa is discovered by a Hollywood agent, and by nineteen, Tessa is an international movie star. Little Maggie is completely enamored with her big sister, and lives for the days Tessa comes to visit her.
A Repaired Estrangement
It is not until Maggie is eighteen that she learns the truth about her parentage, and even learning that was an accident. As a result of her life of deceit, Maggie is distraught and breaks off all ties with Tessa. She decides to settle down to a quiet life working at a Manhattan auction house. Five years later, Tessa decides that enough is enough, and is determined to end her estrangement with her daughter.
After failed attempts to reach her, Tessa realizes that the only way to connect with Maggie is to hold an auction at her work. Tessa puts all the jewels that she got from her late husband on auction, with the condition that Maggie is the employee working on her auction. Tessa hopes beyond hope that she can mend her relationship with her daughter and that Maggie will forgive her for all of her past deeds.
---
Celebrity Photographer
Another best-selling book by Judith Krantz, Dazzle introduces us to life inside a photographer's studio in California, which goes by the same name as this best Judith Krantz novel. Jazz, the owner of this studio, is not yet thirty, gifted, and sexy, just some of the characteristics that have catapulted her to fame as one of the most successful celebrity photographers in the world.
She has a charmed career and a sophisticated private life, complete with three different men vying for her attention. However, all of this is rocked to its core when her father unexpectedly dies, leaving the status of his California ranch up in the air. Jazz's stepmom and half-sisters are determined to hand the three-billion-dollar ranch over to the highest bidder, but they did not realize that Jazz will do anything to preserve her family's legacy.
Giving It All Up
The Kilkullen family ranch is situated on ripe California ground that is simply begging to be developed into suburbs and neighborhoods, but Jazz would rather die than live to see that happen. Her stepmom also seems like she would rather die than not get the three million dollar paycheck in her purse. Even her half-sisters Fernanda and Valerie are taking their mother's side, convinced that the money will do more for their family than the ranch will.
Along the course of this battle, Jazz all but gives up on everything in her old life: her job, her social life, and her dating life, but it all seems worth it to save the ranch that kept her father going for so many years. As always, Judith Krantz draws her readers in with her recipe for disaster: just a pinch of the good life, with a huge dose of family drama. All of this is done with down-to-earth and relatable characters that you would love to be best friends with. Throw in a couple of intense love scenes, and you've got a recipe for a best Judith Krantz novel!
---
There's More
Judith Krantz is the author of 31 books that have been translated into 52 languages around the world. She has sold more than 85 million copies of her books around the world, and seven of her works have been adapted as television miniseries. If you have made your way through this list of the top Judith Krantz books and are still yearning for more of her works to fill your days, you might be interested in Sex and Shopping: the Confessions of a Nice Jewish Girl: An Autobiography, which is a work of nonfiction about herself.
You also may want to watch the miniseries of her works. No matter how you decide to enjoy Judith Krantz, it is obvious that she is a much-loved author of the 1980s that covers many important themes in her writing. Some of these themes include navigating the murky waters of family drama, coming of age within these families and the impact past generations have on future ones. Long story short, Judith Krantz is a go-to for a quick, entertaining read!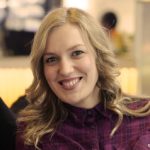 Alissa is an avid reader, blogger, and wannabe writer. (She's a much better cook than a writer actually). Alissa is married, has one human, one feline, and two canine kids. She always looks a mess and never meets a deadline.