Stay-at-Home Mom Turned Author
Susan Isaacs is an American author, screenwriter, and essayist best known for her debut novel, Compromising Positions, which was later adapted into a movie. As a matter of fact, she was the screenwriter responsible for the film adaptation of her own novel! But before all of this, she was born in Brooklyn and attended Queens College, where she majored in English.
Upon graduation, she began working as a senior editor at Seventeen magazine, where she continued working until she quit her professional life to stay home with her kids. Beset by the boredom that often finds stay-at-home moms, she was gripped with the idea to start writing novels. And that is how Susan Isaacs' career as a romance author began! Her first novel was published in 1978, and she has since published more than 15 works of fiction and nonfiction.
The Recipient of Awards
In addition to these works, she has also written the screenplay for two movies, and even helped produce one of them! Susan Isaacs holds the honor of each of her novels being named a New York Times bestseller, along with several awards for her achievements. These awards include the Writers for Writers Award, the John Steinbeck Award, and the Manhattan Writing Center Award. Let's look at some of the best books from the Susan Isaacs book list.
---
Best Susan Isaacs Books
---
A Crime-Fighting Housewife
Welcome to one of the best series from Susan Isaacs! This series includes three primary works, and these Susan Isaacs's books in order are Compromising Positions, Long Time No See, and Compliments of a Friend. The first book of this series is Susan Isaacs's famous debut novel, which was later made into a movie.
A novel that brings together the humdrum of a housewife's life and the thrill of crime solving, it is easy to see why this is one of Susan Isaacs's most popular books. In it, we meet Judith, who has an amazing family that she loves. She also happens to be extremely bored after putting her career on hold in order to clean her house and take care of her kids.
A Master at Her Craft
When a local dentist is found murdered, Judith is convinced that this is the answer to her boredom: solving this crime. What she does not expect to find, however, is the fact that the dentist in question was quite scandalous! The second book of the series catches up with Judith 20 years later, when she is no longer a stay-at-home mom and no longer a wife.
When another crime takes place in her town, this time a disappearance, Judith is once again called to help solve it. The last book follows the death of a local business woman while she was shoe shopping. Once again, Judith feels the call to action, but there may just be more to this story than meets the eye. This best series by Susan Isaacs will not let you down!
---
Unrequited Love
Another of Susan Isaacs's best books, which also happens to be one of Susan Isaacs's best-selling books, this novel is another of hers that has since been adapted into a movie. The story follows Linda, who is a legal secretary in the 1940s. Though she is just a poor Jewish girl from Queens, she happens to be madly (and secretly) in love with her boss. John is the quintessential American lawyer: handsome, rich, and smart.
She does not know what else she could possibly need in a man, but she does not let her infatuation confuse her. There is absolutely no way that he would ever be interested in her. Other than fantasizing about her boss, Linda also spends her time taking care of her aging mother and keeping up with the war in Europe.
Wartime in America
When the war is introduced to America, Linda feels overwhelmed by her personal ties to the war and her concern for her fellow Jews in Europe. However, the war also opens up the opportunity of a lifetime: a chance at happiness with the man of her dreams. Most readers of this best-rated Susan Isaacs book can all agree that there is no heroine quite like Jewish Linda from Queens!
---
A Jaded Woman
In this best novel by Susan Isaacs, we follow the story of a jaded woman and a murdered husband. Rosie and her husband have recently separated when he suddenly turns up murdered in the kitchen, and Rosie suddenly finds herself in the middle of a murder investigation. She also finds it hard to believe just how quickly things took a turn for the worst in her life. Not long ago she was dumping loads of money into a lavish anniversary party to share with her husband.
The very next day, Richie decides it is the perfect time to hit her with some devastating news: he is leaving her for a younger and hotter model. Then he ends up murdered. Rosie, who is an English teacher, is understandably the first suspect. Who else would murder a man beside the woman he has just left jaded?
A Search for Innocence
The way Rosie sees it, she has two choices: either prepare herself to rot in prison for the rest of her life, or find a way to prove her innocence. Her chase leads her into Manhattan, where she ends up discovering more about her husband than she really wanted to know. She begins to wonder if she ever really knew the man at all. Best of all, her suspect search leaves her discovering new things about herself as well. According to Susan Isaacs's book reviews, this also happens to be one of her top books ranked.
---
Jane and Nick
Welcome to one of the best Susan Isaacs books that is sure to tug at your heartstrings. This novel follows the story of a very rich family and all of the drama that surrounds their lives. Specifically, we follow the story of Nick, a blue-eyed heartstopper who is determined to be the most famous actor of his generation. When he meets Jane at Brown University, he is struck by how different she is from him.
Where he is fair and light, she is dark-skinned and dark-haired. Where he is serious, she is hilarious. They have one thing in common: their drive to be famous. Though they make an odd pair, their love perseveres through all the disapproval that they meet throughout their lives. Together they make a life and bring children into the world, all while accomplishing their goals of becoming famous.
An Unexpected Consequence
However, neither of them could have foreseen that the things they both wanted could have been the downfall of their marriage. Fame and success rarely go well together with a happy marriage, and theirs is no different. However, when the two of them put their minds to it, it seems like a reconciliation is just on the horizon. But then a horrific accident happens, leaving them wondering if they were ever meant to be truly happy.
---
An Easy Case
This best Susan Isaacs novel covers the story of a Long Island criminal defense lawyer named Lee who has recently been given a new case: that of Norman Torkelson. Norman has a history of convincing rich older women to marry him. Then, he simply liquidates all of their assets and leaves town as quickly as possible. There is a literal trail of broken hearts behind this man.
However, his last victim, a bar owner, ended up dead, which was very unfortunate for Norman. The evidence is overwhelmingly pointing straight at Norman, all but proclaiming him as guilty as can be. Lee begins to resign herself to losing this case; you win some, you lose some, and she has seemed to lose this one. However, the more she thinks about it, the more she starts to question what seems obvious.
But So Much More
Why did Norman not love them and then leave them as he had done in the past? What happened to drive him to murder? Or could it be that he is covering for someone else? In the shadows of this main story, we are introduced to a second story: the story of Lee's life. Lee was born Lily White, but it is a past that she has been running from. Could it be that the past has finally caught up to her?
---
A Rough Childhood
Amy has worked hard to get where she is, and that is truly saying something. She was born to a dead-beat mother who walked out the door before Amy turned a year old; Amy never saw her again. She was left with her dad, who spent more of his life in jail than he did in the outside world. Once again, Amy was left.
This time, she was left with her spunky grandma. And just to be clear: grandma was not exactly innocent either, she was just better at not getting caught and thrown into jail. She threw herself into school, recognizing that that might just be the only way out of her situation. Her hard work brought scholarships, a boarding school, Harvard, and the Columbia School of Journalism.
A Search to Find Herself
Eventually, Amy finds herself working at a very famous magazine, where she thought she would finally be happy. However, a few years into her dream job, Amy realizes that she is unhappy. Not only does she not know who she really is, but she does not even know how to connect with other people. On a quest to truly find herself, Amy decides the best place to look is the mother that she never even knew.
---
FBI Agent Turned Housewife
In a new book brought to you by Susan Isaacs, we meet Corrie. Corrie may have worked for the FBI once upon a time, but now she is a stay-at-home mom who is a freelancer during her free time. She spent her FBI days seeking out terrorists and making sure they can wreck no more terror. She is now married to a handsome judge and a new mother to his 14-year-old daughter.
Where she once enjoyed late-night stakeouts, she now enjoys calm car rides to take her new daughter places and meeting with her "coworkers" for their Wednesday luncheons. No matter how much chauffeuring and freelancing she does, however, Corrie cannot simply forget her FBI days, and her interest is piqued in her fellow freelancer, Pete. Pete sits quietly during their luncheons, staring at his jeep and sporting a different phone every week.
Ready to Investigate
Corrie feels her old intuition begin to tingle and is soon convinced that Pete is hiding something. However, Corrie is aware that stay-at-home moms often become bored and let their imagination run away with them, so she is reluctant to bring the matter up to the authorities. What else is left besides running a full-scale investigation of her own?
---
A Murdered Producer
Someone has murdered Long Island's most famous movie producer, which means that you can forget about Sy's famous clambake for next year. Of course, the lead investigator, Steve, has named Sy's ex-wife as the prime suspect in the case. One thing that Steve was not anticipating is his natural attraction to a woman who he is investigating for murder!
A Confused Investigator
Not only is Steve building a case against Bonnie, but he is also (accidentally!) building up his obsession over her as well. Before he knows it, he has been convinced that he truly loves her and that it does not actually matter whether she is guilty or not. Steve never thought that a murder suspect could bring him to the point of laying his career on the line for her.
He knows that she is probably guilty of murdering her ex-husband, but he is a man in love. To put it quite simply, he does not care if she is a murderer; he loves her! As you journey on this strange ride with Steve, you are guaranteed to be just as surprised as he is by the end.
---
A Shocking Discovery
Welcome to the world of one of Susan Isaacs's latest books. Marianne lives a rather boring life. She works at a dress store, working her way to an economics degree and saving up for graduate school. She lives at home with her widowed mom. The bottom line is that Marianne wants to make a better life for herself and take care of her mom.
One night after work, Marianne arrives home with a shocking discovery: her poor mom has been murdered. The top detectives in the area admit that they cannot solve this crime and soon file it as a cold case, but Marianne is determined to discover who took her mom away from her. Luckily she has her best friend from childhood who is willing to help her.
Solving Her Mom's Murder
And if it was not for Laurie, Marianne would have had no one left. Her father died at war when she was only a year old, and she does not know any of her other family members. This best Susan Isaacs book tells the story of a woman who is determined to get justice for her mom, no matter what she has to go through.
---
An Unfulfilling Life
Marcia is loving her professional life, but her personal life seems to be lacking a little bit. She is a speechwriter for all the big politicians in the area. She is sophisticated and witty, and she loves to spend her time in rooms filled with cigar smoke rather than those filled with champagne and loud music.
A Dream Man and Pushy Parents
Her love life is a different story. She has recently moved in with her boyfriend, but honestly, neither of them is that excited about it. Their relationship has passion, but it does not have much else at all. When her dream man walks into her life, Marcia is stunned and a little apprehensive. She has come to learn that when something seems too good to be true, it usually is.
And why would this rule not also apply to dream men? It does not help matters that he is instantly approved by her family; they basically start planning the wedding when they meet him. As with any of the best Susan Isaacs books, this is a heroine that you are not likely to forget quickly!
---
There's More
Now that you are familiar with some of the best Susan Isaacs novels, you might find yourself craving even more of her fun and upbeat writing. Good news: you are in luck. Besides the books mentioned here, Susan Isaacs is also responsible for other top books such as As Husbands Go, Past Perfect, and Goldberg Variations. With Susan Isaacs, you will be able to read your fill of "whodunits" and wholesome family stories.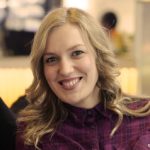 Alissa is an avid reader, blogger, and wannabe writer. (She's a much better cook than a writer actually). Alissa is married, has one human, one feline, and two canine kids. She always looks a mess and never meets a deadline.