A Young Socialite
The best-selling author that we all know and love was born in 1947 as Danielle Fernandes Dominique Schuelein-Steel. Her father was German and her mother was Portuguese, but the family spend most of Danielle's childhood in France. Her parents were socialites, and she began attending their dinner parties at a very young age, giving her the impression of being a rather "old soul."
Her parents divorced when she was eight, and she lived with her father after that. In fact, she rarely came into contact with her mother after their divorce. Danielle completed her first manuscript when she was only 19 and still a student at New York University. Her first novel was published when she was 26. Her next two books were wildly successful, and the success of her fourth book guaranteed her own entry into high society.
A Wildly Successful Career
Since her initial success, her reputation has only grown. She has spent 381 weeks in a row on the New York Times Bestseller List, and every one of her novels has made a bestseller list. Danielle has also won many awards throughout her career, including an induction into the California Hall of Fame. Here is a book list of Danielle Steel's most popular books.
---
Best Danielle Steel Books
---
A Tragedy
In this magical best novel by Danielle Steel, we meet a tragic little girl who appears she may never be happy again. Nine months ago, a tragedy touched young Pip's life, breaking her own heart and leaving her mother in a depth of grief that she simply could not escape. Since that day, Pip has been left on her own; her mother was too distraught to help grow her daughter.
However, Pip happens across an artist named Matt one day on the beach. Matt is also a solitary, tragic figure. Pip reminds him of his own daughter, who was ripped from him and taken across the world. But, more than Pip, Matt is drawn to Pip's beautiful mother, Ophelie. Ophelie has to admit that she feels little more than confusion towards Matt and his sudden entrance into her life. However, she cannot help but notice how much joy he has brought to Pip since starting her art lessons.
Shared Pain
As Matt continues to struggle through his messy divorce and the pain that comes with it, Ophelie also attempts to struggle through the tragedy that has plunged her into the depths of depression. Soon, however, the two learn that tragedy and pain become a lot easier to handle when it is shared. Though this novel is considered slow-going by some, it is a beautiful story about the love of family and dealing with loss.
---
A Hectic Escape
Zoya is a cousin to the Russian Tsar. It's fair to say that her young life has been simple and extravagant. Then the First World War begins, Then the Russian Revolution starts. Then the unthinkable happens: her cousin is overthrown and taken prisoner. Suddenly, all members of her family are scrambling for safety: some manage to escape the country quickly and quietly. Others are not so lucky. Those are taken prisoner, and still others are murdered in cold blood.
Rebuilding Her Life
Zoya has no choice: she has to make a run for it. Beyond all hope, she escapes St. Petersburg and finds herself in Paris. Downplaying her heritage, she manages to find a life that she enjoys in Paris, where she joins the Ballet Russe. When the ballet moves to New York City, she moves with it, living in peace until the Great Depression hits.
Once again, Zoya finds herself the victim of fate when she loses everything for the second time in her short life. She survives through the Great Depression, thanks to her career and the man she loves. Over the years, Zoya rebuilds her life to such a state that almost nothing could destroy it again. And that is entirely thanks to the family that she had rebuilt from scratch through the years. In one of the best books from Danielle Steel, we learn the importance of hard work and resilience through a story that is hard to forget.
---
A Picturesque Town
The American 1950s stands out as a time when everything was just how it should be, and that was especially true in the Midwest. It was especially true in a picturesque town where there is everything you can dream of: tree-lined streets and movie theaters. However, we soon learn that everything is not always what it seems. It starts with the tragic and senseless death of a child.
A Gift Left Behind
It continues with a happy marriage that begins to unravel, doing so with a sense of speed that leaves everyone wondering if it was ever truly happy. When a young woman steps off the bus in a sundress, nobody realizes the impact that she will have on the town, even if she is only there for a short amount of time. She meets a young man in town and the two fall in love.
When she leaves, she leaves behind such a wonderful and unexpected gift and unwittingly restores an entire family's dreams by doing so. In this bestselling Danielle Steel book, we are taught the lesson that everyone comes into your life for a reason. You may not know the reason or the importance that it will have on your life, but you may still end up being forever grateful to that person.
---
Doomed from the Start
Kaleidoscope is a top Danielle Steel book that tells a very memorable love story. A young beautiful Frenchwoman meets an American actor, and there is nothing anyone can do to stop them from being with each other. However, it was destined to end in tragedy, which is what the naysayers had been saying all along. When a terrible, absolutely avoidable tragedy befalls the family, the three children are left behind alone.
Sisters Reunited
Worse than that, they suddenly find themselves without a mother or father, as well as separated from their siblings. The middle daughter, who has no notion of leaving her lavish lifestyle behind, marries a rich and powerful man. The youngest daughter is adopted by a doctor in rural America. Hilary, the oldest daughter, is left alone. She is the only one who knows all the family's secrets, including those about the middle daughter.
She is the only one who tries and fails, to reunite the siblings. With the pain of an absent family haunting her, she throws herself into her career, leaving no time for love or anything else personal. John was their parents' only friend, and he did nothing in the wake of their deaths to keep the girls together. Now he is determined to bring them back together. However, he has no idea what that may mean for each of them.
---
Four Very Different Women
Anyone with siblings knows that, just because you are siblings, does not mean that you are automatically similar. And this is an important lesson that four sisters learn in this best Danielle Steel novel. This is a novel about four sisters who differ greatly from one another, and the year that brings them closer together. Candy is a top-notch supermodel who rarely has time for anything else besides jetting off across the globe to the next high-level fashion show.
Tammy is loving her job as a movie producer in Hollywood, as well as her lavish home in the hills. Sabrina is a lawyer who is determined to work her way up in the ranks at her fancy New York partnership. Annie is an artist living in Florence, struggling to make her passion into her livelihood.
Forced to Reunite
When the four sisters meet for the Fourth of July, a tragedy strikes that recalls them all to New York, crammed in a house together with their father. Not one of them expected to suddenly find themselves back at home, and the results are chaotic, to say the least. Luckily, they learn that any hurdle that life throws at you can be cleared with just a bit of sisterly love. This is one of the best books from Danielle Steel and truly touches on her constant theme of family love.
---
A Fabulous Life and a Tragedy
In one of the latest Danielle Steel books, we meet Ginny. Ginny Carter was living the American dream: a great job, a fabulous husband, an adorable son, and a promising life ahead of her. That is until tragedy took it all away. Grief consumed her for an entire year, along with the constant thought of joining her loved ones in their graves. However, when she begins working in human rights, her life is changed by meeting one small boy.
A Void Filled
Blue is only 13 years old and has been living alone on the streets for a long time. He has been abandoned by his family and has no one left to love him. When Ginny attempts to grow their relationship, he runs away; he is distrustful of every adult that enters his life. And no wonder: he has been abandoned by those who were supposed to love him and take care of him.
But soon, a friendship grows between the unlikely pair. In Blue, Ginny finds someone to help fill the hole that has been consuming her life. In Ginny, Blue finds the care and respect that he has been lacking from adults in his life. But when Blue steps over a line, can Ginny find a way to forgive him? Or is the damage already done?
---
Ill-Fated Lovers
This is the story of a love affair in Nazi Germany. Kassandra is a German socialite, unhappily married to a man who believes her children are his. Her children are actually her lover's: a Jewish writer. When Hitler begins his method of ethnic cleansing throughout Germany, her relationship comes to light and she suddenly finds her children in danger. When her lover and her son disappear, her daughter Ariana is arrested by the Reich.
A Journey to Happiness
Continuously threatened with rape by the guards at the prison that she is in, she begs for an opportunity to work outside of the prison. She suddenly finds herself the cook at a Nazi officer's home, and she soon finds herself falling in love with this kind officer. However, she suddenly finds herself in danger once again, and soon sets out alone, running for her life.
When she is rescued by a relief organization and brought to New York City, she realizes she is both sick and pregnant. After giving birth to her son, Ariana meets another kind man who falls in love with her. With the help of this man and the love she bears for her son, Ariana can finally carve out a bit of happiness that she has been longing for her entire life.
---
An Interfering Mother
Micheal's mother disapproves of his fiancee Nancy. He is a well-educated architect. She is a struggling artist. Why should her son be forced to support her dreams his entire life? Luckily for the mom, the wedding is broken up just minutes before it begins by a horrible accident and a deception. Nancy and Micheal leave each other and head to separate ends of the country.
Nancy continues her search for fulfillment through her art in California. Micheal joins a fancy architect firm in New York City. It looks as though Micheal's mom has succeeded. But she was not aware of a promise the two of them made to never say goodbye. And sometimes, even the protectiveness of a mother is not enough to stop fate.
A Story of True Love
This is usually considered one of Danielle Steel's best books, and truly fulfills her ideal of a true and simple love that overtakes all obstacles in front of it. This book will make you feel great about love, and that is something that Danielle Steel does that a lot of romance writers simply do not do. No matter what you have been through after you have read this amazing Danielle Steel book, you will be a believer in true love.
---
A Life Going Great
Bernie could not imagine his life going any better. Not only is he well-liked and smart, but he has recently been named Senior Vice President of Wolff's Department Store. Now, he has been commissioned by the company to oversee the opening of a new location in San Francisco. What he was not expecting was a five-year-old with humongous eyes looking at him, nor that five-year-old's enchanting mother.
Before he knows it, he is in love and married to Jane's mother: Liz. And before they both know it, they are married and welcoming their first child together. Jane is excited to be a big sister, and Bernie is excited to become a father for the first time. However, before they all know it, Liz has been diagnosed with a cancer that is quickly taking her life from her body.
Roles Never Anticipated
And, before Bernie knows it, he is a single father to two very small children, something he never anticipated in his life. Together, the three of them learn to navigate life without Liz; Bernie must learn how to make the best decisions for his children. Liz must learn how to become a mother figure at the young age of six. But they have each other to lean on, something that they must never forget. According to Danielle Steel book reviews, this is one of Danielle Steel's best-ranked books.
---
A Night to Change Everything
Page has a happy family and a splendid marriage. Until she doesn't. One night, when her husband is away on one of his frequent business trips, her teenaged daughter lies and goes out with friends to a boy's house. When the teenagers get into a car accident, Page is forced to live through the longest night of her life. The worst part is that she cannot seem to get ahold of her husband.
She is forced to share this tragedy with a family friend instead, and she feels as though she cannot bear the thought of living without her daughter. When she discovers her daughter will either not make it through the night, or emerge forever changed, she feels lost. And with her husband not by her side, she feels the strings at the edges of her life fray and come apart. This is a beautiful story, of how one accident can entirely change the course of one person's life.
There's More
Danielle Steel is often considered one of the world's most famous authors. Here we have covered some of the best Danielle Steel books ever published. If you find you need even more best-rated Danielle Steel books, there are plenty to choose from. She has published over 190 books in her career; it would take forever to list all the Danielle Steel books in order. Some of the other best Danielle Steel books include Neighbors, Big Girl, Finding Ashley, and Danielle Steel's latest book The Challenge.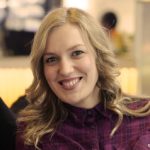 Alissa is an avid reader, blogger, and wannabe writer. (She's a much better cook than a writer actually). Alissa is married, has one human, one feline, and two canine kids. She always looks a mess and never meets a deadline.