Eleanor Robertson
Nora Roberts was born Eleanor Robertson in 1950. She was in Maryland to an Irish Catholic couple who already had four other children. Though she had grown up in a Catholic school, she transferred to a public school when she was 16. This is where she met her first husband, who she married as soon as she graduated high school.
The couple had two children but eventually divorced after 15 years of marriage. She met her second husband two years later when she hired him to build some custom bookshelves for her home. Nora Roberts began writing for the first time while trapped inside during a blizzard when she was 29. Though her manuscripts were repeatedly rejected for publication, she kept trying until they were eventually accepted.
A Lucrative Career
This was the start of a long and lucrative writing career. Nora Roberts published over 225 romance novels under various pen names. She has been featured on The New York Times Bestseller List, Publishers Weekly, and several others. Since 1999, every single Nora Roberts novel has been a New York Times bestseller, and several of her novels have been made into movies. Here we have a Nora Roberts' book list of her top ten novels.
---
Best Nora Roberts Books
---
A Story of Four Friends
In one of the best series from Nora Roberts, we follow the stories of four different friends as they navigate their lives as wedding planners. These four friends are Parker, Emma, Mac, and Laurel, and they have been friends since they were kids. With their love of weddings and planning, they have decided to all start a wedding planning company: Vows. In the first book, Vision in White, which is a best-selling Nora Roberts' book, we meet the four friends and become familiar with the roles each one plays in the company.
For instance, Mac is the residential wedding photographer who has been through a lot of familial changes in her short life. Her father replaced her and her mother with a brand new family, and her mother finally moved on to another man. The only problem is that now her mom will not stop asking her for money! When she bumps into the groom of one of her clients, sparks fly.
Four Happily Ever Afters
The two decide that there is nothing wrong with a little pre-wedding fling (he's not married yet, anyway!), but soon, the fling turns into something much more. Bed of Roses is about Emma, the florist for the company. Born a romantic at heart, she has always loved the idea of a wedding and true love. However, what she longs for and what she has are two very different things.
Savor the Moment is one of the best Nora Roberts' books that covers the story of Laurel, who is the baker for Vows. Though she works with beautiful things all day, what she wants more than anything is a man that loves her. Enter Del. The last book is about the planner Parker. With all of her friends in successful relationships, she scoffs and claims that she has no time for romance. But she soon finds someone who finally diverts her attention a little.
---
A Girl on the Loose
Nora Roberts brings us one of her best novels that you cannot help but love. We meet Elizabeth, who is tired of being kept under her mother's wing. Elizabeth feels as though she is not allowed to live her life because of her mother's level of control. So, when Elizabeth finally gets a night away from her, she goes crazy. She meets a Russian man at a bar and allows him to take her to a nearby house.
A Woman with Secrets
Twelve years later, we meet Abigail, who lives just outside of the Ozarks. She is a freelancer that designs security systems. She keeps to herself and ensures that she is protected both by her own systems and her enormous dog. However, when she has a run-in with the local police, the police chief finds himself intrigued by her. Brooks senses she is nervous and that she may need some protection, but he cannot get her to admit it.
From a queen of romance comes a truly thrilling story of things that should have gone unseen and secrets that are determined to remain buried. Prepare to fall in love with this quirky main character, and prepare to be completely and totally immersed in one of the best suspenseful romance novels by Nora Roberts.
---
Four Troubled Brothers
This four-book saga by the infamous Nora Roberts is sure to leave you desperately needing more from our favorite romance author. This Nora Roberts saga in order is Sea Swept, Rising Tides, Inner Harbor, and Chesapeake Blue. In the first book, we meet the Quinns, brothers who barely know each other. When their father dies, Cameron returns home to take care of Seth, only to discover that Seth is a very troubled child.
In fact, Cameron is reminded a bit of himself in the past. The Quinns have a readjustment period of getting to know each other again, and none of them are surprised when their old rivalries flare up again. However, when Seth's social worker enters the scene, she has the potential to shake up the family's foundations even further.
Taking Care of Seth
In the second book, which is usually considered one of the best Nora Roberts' books, we focus more on another brother: Ethan. He is determined to keep the family's boat-building business afloat. He himself is a troubled man, but with the help of Grace, he can finally overcome his shadows. Inner Harbor is the story of Phillip Quinn, another of the Quinn brothers who rallied together to take care of Seth.
Phillip is the brother who is obsessed with making sure that everyone thinks that his life is perfect. When his father dies and leaves him in control over Seth, he sees it only as a duty to fulfill. He never expected to actually love his youngest brother. The last book of the series covers Seth as a grown man. He is returning home after exploring the world and is falling for the florist Dru.
---
A Nightmare of a Past
Naomi's dad was a monster; that much is obvious. However, Naomi did not know just how much of a monster she was until she snuck into the woods behind him one night, only to discover that her father had been keeping a young girl locked in an abandoned root cellar deep in the woods. When she helps release the poor girl, her father's wrongdoings are brought to light; now everyone knows what a monster he is.
A New Beginning
Now she is not sure that she can ever outrun what her father has done; it seems to live on through her. Every time she thinks she is finally happy, she is reminded in some horrible way of her father and his horrible deeds. Finally, she moved thousands of miles away from the place of her family's sins and changed her name.
She fits in perfectly with the friendly residents of her quaint new town. However, the residents soon become too friendly, constantly asking Naomi questions about her past. When she gets involved with Xander, she realizes that this is the type of connection that she has been missing in her life. But can she trust him with her deepest, darkest secrets? Will he still care for her if he knows everything about her past? Find out in one of the best Nora Roberts' books available.
---
Three Women and a Curse
Three Sisters Island is so charming that Nell believes that the island itself can provide a refuge for her from her abusive husband. She fled her husband eight months ago and has been on the run from him ever since. Even on this quaint little island, she hides her true identity so that her husband cannot easily find her. She falls for the town's sheriff, Zack, but even with him, she cannot seem to completely let her guard down.
She is too terrified that her husband will find her. However, she soon discovers that her new island home is under a curse, and it is up to her and two other island women to save her new home. The second book of the series, Heaven and Earth, is one of the best Nora Roberts books. It follows Ripley, a sheriff's deputy who wants a peaceful life, and that is it.
The Power of Love
She is not even that interested in finding a man; she can pick one up quickly enough when she wants one for the night. However, when a handsome researcher named Mac arrives in her town, she must learn how to face her past in order to enjoy her future. The last book of the series is called Face the Fire and is about the recovering story of Mia.
Mia loved Sam with her entire heart, and Sam walked away from her without a second thought. Now he has returned, and Mia cannot deny that she still has feelings for him. As the curse of the Three Sisters Island draws near, the two must work together to overcome it and save their island.
---
Three Brothers
This fabulous series by Nora Roberts centers on the historic hotel in Boonsboro. The first book in this series, The Next Always, is easily one of the highest Nora Roberts books ranked, at least according to Nora Roberts book reviews. There have been many owners of the hotel through all its years, as well as war and hauntings. Now that the Montgomery brothers have bought it, they are determined to fix it up and make it wonderful again. Beckett is the architect, and he has had his eye on Clare for years. Luckily for him, if not so much for her, her husband has recently died, and she has come back to town.
Their Quest for Love
When Beckett gives Clare a private tour of the hotel, something wonderful opens up in front of them. The second book of the series is called The Last Boyfriend and covers Owen Montgomery: the brother in charge. With his attention to detail and schedules, the inn is scheduled to open right on time. When he notices Avery at her pizzeria across the street, he realizes he is falling hard for her. Avery has never had a boyfriend and has a tough time opening up to Owen.
However, with a little work, he can finally convince her that her first boyfriend will also be her last. The last book of the trilogy, The Perfect Hope, is easily one of the best Nora Roberts novels. It is about the black sheep of the Montgomery family: Ryder. Ryder is not sociable, and plenty of people in town call him downright unfriendly. However, when Hope appears in town to help run the inn, he learns he can learn to let his guard down.
---
After the Fall of the World
A queen of romance has released a post-apocalyptic series? Yes, she has. This trilogy starts with the downfall of humankind in the first book, Year One. A sickness suddenly grips the world and brings fear with it. When the electricity fails, all laws and governments also collapse, sending the world into further chaos.
Along with the fall of order, chaos reigns as magic. Out of the chaos rises the survivors, who do not know what their next steps should be. However, after the end comes a new beginning. The second book, Of Blood and Bone, is about Fallon. It is also one of the latest Nora Roberts books. Fallon is 13 years old and has no memory of the world before the sickness.
A Young Girl Will Save Them All
She was born with gifts, and her parents are determined that she should be properly trained in those gifts. And she is determined that one day, she will use her gifts for good. The last book of this exciting trilogy is called The Rise of Magicks, which also is one of Nora Roberts' new books. Fallon has grown in her powers and carried out her vow to use them for good. If she can raise an army, she can save the entire world.
---
Two Sisters
Here we have another series about siblings by Nora Roberts. The Concannon sisters each have their own special story, and each story is told in a separate top book by Nora Roberts. The first book is titled Born in Fire and tells the story of the oldest sister Maggie. Maggie is a glassmaker, so she spends most of her time alone in her workshop. And that is just how Maggie prefers to spend her time.
When her glass catches the eye of Rogan, he travels to her studio, and is surprised when Maggie also catches his eye. Born in Ice is the second book and is the story of Brianna. Brianna runs a bed-and-breakfast, but it is usually empty during the freezing winter months. However, this year is a little different when Grayson shows up. Grayson is an American author with a painful past.
A Lost Sister
His greatest wish was to spend the winter alone until he met Brianna. The last book covers the story of Shannon, an American artist who recently discovered that her real father's name was Thomas Concannon. When her mother dies, Shannon travels to Ireland, where she meets her sisters, as well as Murphy. She is reluctant to love her new family, but she is even more reluctant to get to know Murphy better.
---
A Restless Spirit
This series contains three of the best-rated books by Nora Roberts. These Nora Roberts books in order are Blue Dahlia, Black Rose, and Red Lily. Throughout this series, we meet Stella, Rosalind, and Hayley: three women who are linked by the mysterious Harper Bride. "Who is the Harper Bride," you ask? She is an unidentified woman whose spirit has been kept on this earth after her death. The grief that she experienced during her life created such a burning rage within her that her spirit has never rested peacefully.
When Stella falls in love, the Harper Bride is determined that Stella should be as unhappy as she was in life. Rosalind is the only person who can help the Harper Bride rest in peace, but the Harper Bride does not seem interested in peace. Hayley believes that the Harper Bride has found her way into her mind, but what can she do to help the troubled spirit? These three women put on their brave faces and work together to help the Harper Bride once and for all.
---
An Irish Series
Welcome to another best book series by Nora Roberts that is also set in Ireland. The first book in this series covers the story of Jude, who is obsessed with Irish Folklore, and Aidan, a man educated in just the thing that obsesses Jude. The second book is titled Tears of the Moon. It is about Shawn, a musician and a chronic daydreamer.
Brenna has been in love with Shawn for years, and is determined to help him share his music with the world, whether or not he likes it. The last book in this series is about Darcy, who is determined to find a rich man that will make a trophy wife of her. When Trevor comes into town, she decides he is exactly the man she has been waiting on. Luckily, he seems to agree.
This Nora Roberts book list only scratches the surface on all the best Nora Roberts books out there. As we mentioned, she has published over 225 novels, with more coming out every year. If you are interested in reading even more Nora Roberts novels, there are plenty more to choose from. Some additional options of the most popular Nora Roberts books include The Key trilogy, The Cousins O'Dwyer trilogy, and The Search. Happy Reading!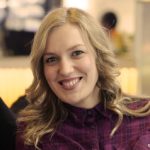 Alissa is an avid reader, blogger, and wannabe writer. (She's a much better cook than a writer actually). Alissa is married, has one human, one feline, and two canine kids. She always looks a mess and never meets a deadline.