Bio
Janet Anne Haradon Dailey (1944 -2013) was a best-selling romance novelist from the U.S. Active from 1974, she was acclaimed for redefining the genre in romantic fiction by Americanizing the themes and plots.
In old European romances the heroines were often passive and ignorant and the settings, naturally, European. Dailey set her stories in America and became the first American to sell a manuscript to British romance publisher, Harlequin, in the mid-1970s.
Career
Her career soared from then on, with 325 million copies in publication, translated into 19 languages, around the world and demonstrating that romance novels are big business, generating billions of dollars a year.
However Dailey left a complicated legacy since she was sued for plagiarism in 2013 by the infamous romance novelist, Nora Roberts, thus most literary critics and fans tend to acknowledge more of the early years of her career when she changed the face of American romance publishing.
---
Best Janet Dailey Books
---
Western Romance
The Calder Saga is a series of Western romance novels set in the American West that Dailey wrote between 1980 and 2010. There are eleven books centered around a family called the Calders who go through many trials, as is the case with all true family sagas, but also with a romantic theme running throughout.
The first book, This Calder Range (1982), introduces our heroine and hero, Chase and Laura Calder, who wrest a property from the wealthy Montana land. Together with Lorna, they aim to build their lives together.
Sweeping Storyline
But first, they must forge their way cross-country, traveling through the dangerous Texas prairie, into risky Indian country, and through a hectic Dodge City, fighting, like many others, to claim land for their livelihood.
No matter which book in the series it is, one or another of the Calder family are bound to fall into a tumultuous romance that propels the story along. Fans love Dailey's take on American history with her sweeping romantic storylines and volumes such as Calder Storm (2006) spent four weeks on the extended New York Times list and two weeks on the USA Today list, making it one of the best books by Janet Dailey.
---
Boom of Romance
The Americana series is renowned as one of Dailey's greatest literary accomplishments and heralded the boom of American romance publishing in general in the late '70s and early '80s. The premise of the series has an interesting origin.
Janet and Bill
Janet and her husband, Bill, sold their construction business, bought an RV and took to the road. While Bill did the research, Janet wrote a book set in each of the fifty states, which became known as her Americana series which was acknowledged by the Guinness Book of World Records because no other author had done that before.
The author launched the series in 1976 when the first novel, Dangerous Masquerade, was published. This best book by Janet Dailey is set mostly in Alabama and revolves around a typical, forceful male character, Rian Montgomery, and the innocent female heroine, Laurie Evans, who inevitably falls for him.
Shannon and Rick
The second volume, Northern Magic (1982) set in Alaska, is about Shannon who flies there to marry her bush pilot fiancé, Rick. But she discovers, once she gets there, that her fiancé is missing and she turns in desperation to the hero, Cody Steele, to help her find him.
The series concluded after fifty books with Darling Jenny, set in Wyoming, marking the last series instalment. Each of the books features distinct heroes and heroines and courtships that take place in different parts of the country and Dailey's talent as a writer is apparent in her accurate details relating to each setting.
Criticism
Some criticisms of the series focus on problems with plot repetition and shallow characters, but there are many more resounding reviews touting the series as the perfect, fast-paced romantic adventure and a vicarious way to experience travel in America.
---
Natalie and Beau
The Tylers of Texas Series includes six primary works. Texas True is the first book in the series, published in 2014.
The heroine of the first book is Natalie Haskell but the story revolves around Beau Tyler, who, on returning from fighting in the Iraq war, discovers things have changed at home in Texas. The biggest surprise is the girl Natalie, that he left behind. She is now happily married and works as a veterinary.
Sensitive Subject
It's considered a much heavier read than other more light-hearted cowboy/western romances that Dailey has written because it tackles the subject of PTSD in soldiers. It's strong plot and developed characters help set the foundation for the following four books in the series: Texas Tough (2015) Texas Tall (2016) Texas Fierce (2017) and Texas Free (2018).
Texas Tough is about Sky Fletcher, a quiet horse whisperer and the secret third Tyler son and the heiress Lauren Prescott who wants his heart while all he wants is to get to the bottom of what is threatening his land and livelihood with his two brothers. Texas Tall tells the story of Will and Tori Tyler, divorced for eight years, who have a daughter together, and must overcome their differences to fight for their land.
Texas Fierce
Texas Fierce is about Bull Tyler trying to keep the family ranch going and forced to contend with the rich powerful Prescott family while falling for Susan, an ex-Prescott fiancé. And the final instalment,
Texas Free, is a story about feisty Rose Landro, who falls for Ranger Tanner McCade. This more recent series from Dailey was praised for the strong plots and seamless narrative which combined to tell stories with substance and heart.
---
RJ and Erin
There are three novels in the Bannon Brothers series, all of which contain a level of suspense Dailey used more than in most of her other series. The first book, Trust (2011) introduces us to RJ, a police officer. RJ is on disability leave after a confrontation with a drug dealer leaves him with an stuck bullet in his back.
RJ comes across a case about a child abduction that has yet to be solved and he begins to explore, unaware that he is opening a can of worms. In the midst of the intrigue he pursues RJ finds Erin, a talented artist and a budding romance grows. The reader is enticed along on the mystery trail with R.J and he tries to uncover corruption and encounters dangerous criminals.
Kenzie and Linc
Honor (2012) is about Linc Bannonn, an intelligent officer and Kenzie, a combat dogs expert trainer. Kenzie doesn't think she needs a hero, until something terrible happened to her friends, when they are struck down thousands of miles apart. The killer is on the loose, so Linc goes into action and tries to uncover him.
Triumph (2013), the final volume in this series, is about the Bannon Brothers, specifically Deke Bannon, a federal criminal investigator trying to protect Kelly, an ambitious TV anchor who is tracking a dangerous story involving a deadly international gang. Fans tout this series as an ideal way to experience the best Janet Dailey books, because it contains all the right elements of a good detective story and classic American romance involving men and women of power.
---
Shane and Kylie
A Cowboy Christmas Series were a trio of novels written by Dailey's ghost writer after she passed away in 2013. Beginning with Long, Tall Christmas (2015) this story is about Shane Taggart & Kylie Wayne. Kylie has decided to come back to her hometown Branding Iron with her two children.
It is just a few days before Christmas when Kylie backs into neighbor's motorcycle. Kylie finds Shane again but she is hesitant and wary, informed by bad memories of how he used to be and concerned by his potential negative role modelling with her young son.
However, her presumption was wrong. To make things even more complicated, a snowstorm causes a power outage. Even though it makes their Christmas that much sweeter in the end.
Christmas on My Mind
Christmas on My Mind (2016) is about Jess and Ben. Jess has a messy past, a mom she's never met, but a cash injection to start a new life.
Ben has a lot on his plate as the county sheriff. But also has a very sick mother and yearns to have more access to his son, who is kept away from him by his ex-wife. When the two of them meet, it's all complications and mysteries but they are drawn together, nonetheless.
The little town in Texas where their romance takes place keeps an annual Holiday tradition —the Cowboys' Christmas Ball – which Ben has always been too busy to attend, until he gets to know Jess.
Just A Little Christmas
Just A Little Christmas (2017), the final volume in this short series, is about Ellie Marsden who comes back to her old town after living in the city. Ellie is not returning in a blaze of glory, but rather with a complicated past as she is both divorced and pregnant, but this does not stop her from falling in love again with her high school boyfriend, Jubal McFarland, who owns a ranch and has a son.
It's a tumultuous affair as they struggle to forgive and work things through by Christmas. Reviews of these books often celebrate the heartwarming, homespun truths, classic Janet Dailey writing traits, despite the fact they were written by a ghostwriter.
---
Final Thoughts
Dailey was the first American novelist to write for Harlequin and out of over 90 novels written in her career (including ghost novels), over twenty books have been featured in New York Times bestseller list. Dailey's heroines were feisty, independent women and always a strong match for her rugged heroes, enhanced by the fact she set her books in distinctly American settings, especially the West.
---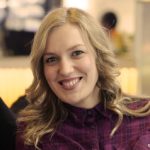 Alissa is an avid reader, blogger, and wannabe writer. (She's a much better cook than a writer actually). Alissa is married, has one human, one feline, and two canine kids. She always looks a mess and never meets a deadline.